Connect to our high-speed internet*1 powered by Wifi Onboard
Purchase an inflight internet pass to browse, message, stream and more. Virgin Australia Beyond, Velocity Platinum and Business Class guests enjoy complimentary access.
Access free in-flight entertainment#
Enjoy over 400 hours of movies, TV shows and podcasts from the Virgin Australia entertainment portal on your own device.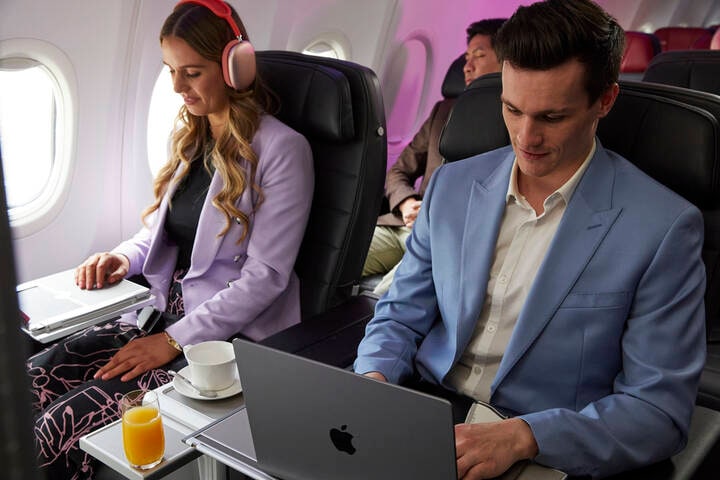 Connect
In device settings, switch your device to flight mode, then turn WiFi on and select the VirginAustralia in-cabin network.

Direct
You'll be directed to the entertainment portal. If the page doesn't load, type wifi.virginaustralia.com into your browser.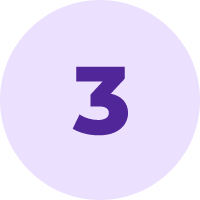 Choose
Choose from free entertainment or purchase an Internet pass.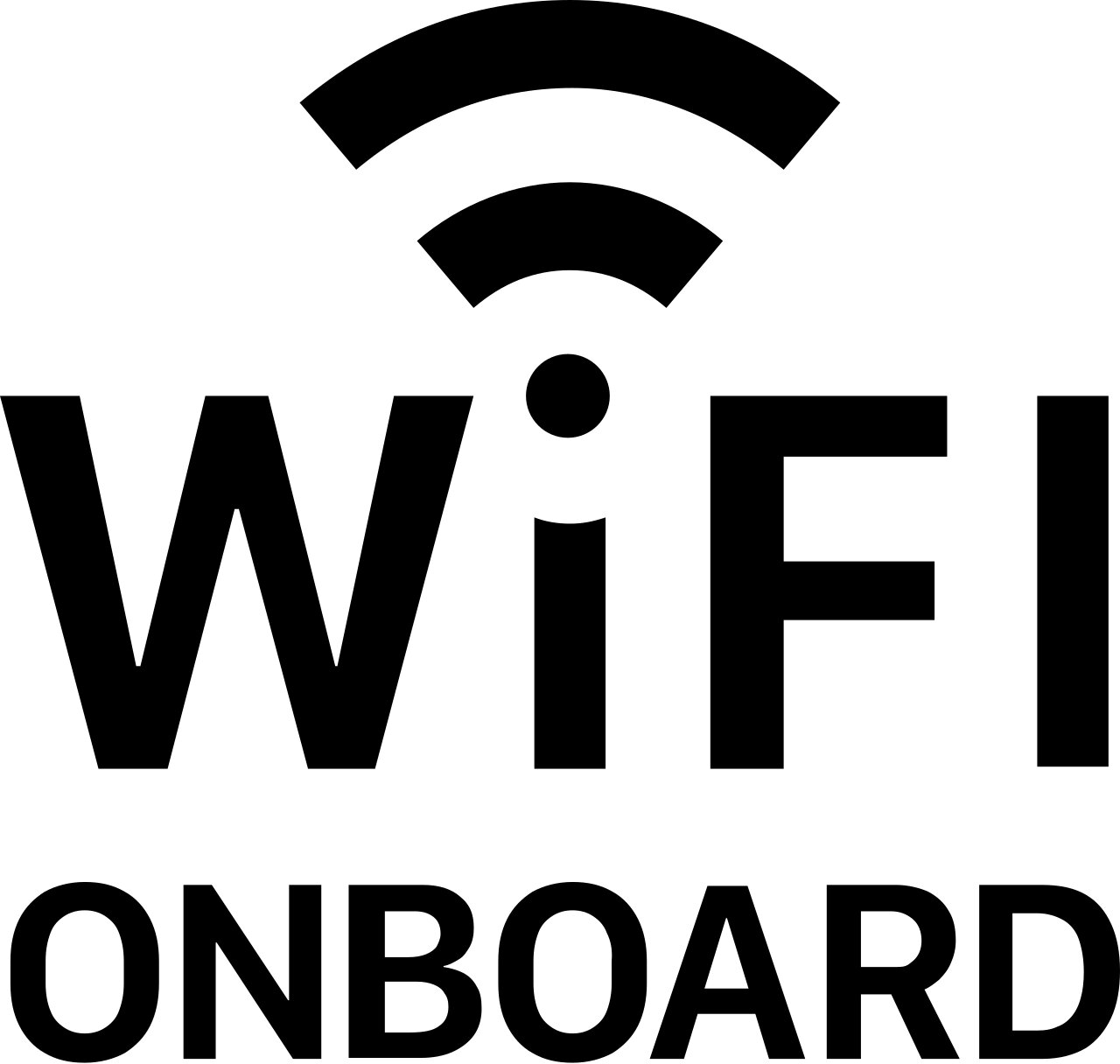 We've teamed up with leading in-flight connectivity provider Intelsat who provide the Wi-Fi Onboard product using 2Ku technology to power our inflight Wifi.  Wifi Onboard is used around the world by airlines including Delta Air Lines and Virgin Atlantic.
 
The rollout does not include F100, A320 or B737-700 aircraft. While Wi-Fi Onboard is being acivated across the fleet, we are unable to guarantee that your aircraft will be equipped with the service.
How do I access the internet?
With your credit card, you can purchase a 30min, or full flight pass from our partner, Wifi Onboard,  from the onboard entertainment portal.  Virgin Australia Beyond, Velocity Platinum and Business Class guests enjoy complimentary access.
Who provides the Internet onboard?
Inflight internet is supplied by WiFi Onboard and complimentary internet is sponsored by Virgin Australia. WiFi Onboard is responsible for all service, customer care and billing and will collect and handle your personal information in accordance with its Privacy Policy. If applicable, Wi-Fi Onboard will share your name, seat number and flight information with Virgin Australia to validate your eligibility for complimentary internet.
How do I contact WiFi Onboard?
The WiFi Onboard customer care team can be contacted by email at ausupport@wifionboard.com or via live chat on the entertainment portal. Look for the help button.
Which credit cards are accepted by WiFi Onboard?
MasterCard, VISA, American Express and Discover cards. Cash payments are not accepted onboard. 
Having trouble connecting?
1. Check you have enabled flight mode before turning on your WiFi service.
2. Check you have correctly typed wifi.virginaustralia.com into your browser.
3. Ensure you are using http:// address and not https://
4. Make sure you are using a supported internet browser and have disabled any VPN services.
5. If you can connect to the entertainment portal, choose Help at the top right corner to speak with a WiFi Onboard representative.
6. If all else fails, please turn your device off and then on.
Note: Should you wish to connect to our streaming entertainment and cannot reach the entertainment portal, simply type in boardconnect.aero into one of the popular browsers

Please note:
Please refrain from using voice services and video conferencing as a courtesy to other guests on-board.
Satellite coverage and internet connections for this aircraft may vary based on geography and weather conditions.
While our cabin crew love to help wherever possible, they are unable to assist with internet service issues, such as outages, payments or system performance.