Virgin Australia Cargo is part of the Virgin Australia Group, an award-winning major Australian airline group that operates domestic and international regular passenger services, charter and cargo services and the loyalty program Velocity Frequent Flyer.
We provide services for major cargo distributors, corporate shippers and individuals, including the transportation of animals. We have access to specialist cargo handling terminals in all major airports across Australia, catering to a range of different customer requirements.

Travelling with pets
Virgin Australia can accommodate pet travel on most domestic flights, where we have appropriate pet handling arrangements in place at each end of the journey.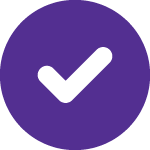 Virgin Australia Conditions of Carriage
We recommend you familiarise yourself with this document prior to using our cargo services.
Please see below the range of services we provide where available on the Virgin Australia Domestic network. See full list of cargo pick up and drop off locations. 

Same day
Lodgement allowed at any time. Consignment is uplifted on next available flight or as booked (Same Day includes Dangerous Goods).
Express
Lodgement today, consignment will be available at the destination the next day. Handover times vary, depending on the destination.
Off peak
Consignment will be available at destination 36-48 hours after lodgement, depending on destination. Offpeak is accessible for flights between 9am-4pm local time (for departure) on following day/s of creating the Air Way Bill (not same day). Lodgement of this freight to be made no earlier than 2-3 hours prior to flight times.
Live animals
Consignments of Live Animals are uplifted and available as booked. See information about pet travel.
Perishable products
Lodgement today, uplifted and available at destination as booked. (Includes periodic publications)
Virgin Australia Cargo can offer Express and General Cargo services to New Zealand and Pacific destinations for IATA registered freight forwarders.
Animals, Dangerous Goods and Perishable Goods Cargo Services are also available in accordance with applicable conditions of carriage and customs laws. Please note, Virgin Australia does not transport greyhounds on flights to Asia.
Any cargo (including items of mail) that has originated in or passed through the Republic of Yemen, Federal Republic of Somalia, the Arab Republic of Egypt, the Syrian Arab Republic and/or Turkey will not be taken onto, or carried on, any passenger aircraft operated by Virgin Australia Airlines.
Account enquiries
New account enquiries
Send your enquiry to cargosales@virginaustralia.com and our Internal Sales Team will be in touch right away!
New and existing account holders
Phone 13 82 87 for Customer Service including booking assistance, track and trace functions, capacity queries and more. Existing Virgin Australia Cargo account holders can log in to the Cargo Booking Portal to directly book freight and raise an Air Waybill. Log in to the Cargo Booking Portal.
One-off shipments
Please contact our Virgin Australia Cargo Contact Centre on 13 82 87. We will take payment by way of credit card and complete your booking for you.
Cargo enquiries
Within Australia
For all enquiries and to speak with the friendly Virgin Australia Cargo team, please call: 13 82 87 Or email cargo@virginaustralia.com.
New Zealand and Asia-Pacific
For tailored commercial cargo services to NZ & Asia Pacific destinations please call 1300 795 111 or email the relevant city below: 
From within New Zealand, please call +64 9256 8201 or email VirginAustraliaCargo.AKL@mncaviation.aero Please note: individuals shipping to these locations will need to engage a freight forwarder to assist with customs and import/export compliance.
US, UK, Europe and Middle East
For tailored commercial cargo services to and from USA destinations please call 1300 795 111 or email the relevant city below:
Preparing for Cargo
For full requirements and checklists, please refer to the documents listed below.