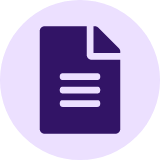 Specific service request form
If you require special assistance for your Virgin Australia flight, you may submit a request via our specific service request form.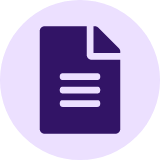 Booking assistance form
If you're having any difficulties with our online booking system and would like to contact us, please use our booking assistance form.

Travelling with an assistance animal
Virgin Australia welcomes guide, hearing or assistance animals for carriage in the aircraft cabin subject to the animal meeting certain conditions.

Flying while pregnant
Many women fly while pregnant and have no difficulties. If you are pregnant and intend to fly we recommend that you discuss your travel plans with your doctor before you fly.


Medical conditions
Some medical conditions may restrict your ability travel, or require clearance from a medical practitioner before you can fly.


Hidden disability assistance
At Virgin Australia, we recognise that some disabilities are not as visibly obvious as others. By understanding the assistance we can provide, and letting us know in advance, we can better support your individual requirements.


Vision and hearing impairments
If you require special, 'individual' assistance, at the airport or during your flight, we ask that you tell us about it in advance. That way, we can plan for your arrival and ensure that your travel is hassle free.


Medical Travel Companion
Virgin Australia has partnered with Medical Travel Companions to offer a premium service that creates independence for customers who love to travel. 

Nervous flyers
Our Nervous Flyer program is for anyone that experiences overwhelming nervousness when flying and is available on all Virgin Australia operated flights.


Travelling with a carer
If you do not meet our independent travel criteria you must travel with a carer.

Special meals
To satisfy the dietary and medical needs of all our guests we offer a selection of special meals on our international long haul service.


Baggage Meet and Assist
Meet and Assist is a service we offer for guests who require specific assistance with carrying cabin baggage throughout their journey.


Mobility assistance
Your safety and comfort is important to us, so to make your flight as enjoyable as can be, we need to know about your specific assistance needs in advance.

Travel to and from the USA
The United States Department of Transportation's (US DoT) Final Ruling on Non-Discrimination on the Basis of Disability in Air Travel (Final Ruling) applies to Virgin Australia and codeshare flights operating to and from the United States. 
Guest accessibility plan
Virgin Australia's guest accessibility plan contains information about the services Virgin Australia can provide guests who require specific assistance in one convenient location. This link opens a PDF.