It's time to discover Kuta, the buzzing heart of Bali! The beachside town of Kuta is well known for its activities and attractions like Waterbom Bali, known for being some of the best things to do in Bali. Set against a backdrop of electric atmosphere, sprawling sandy beaches, and fantastic shopping, Bali offers a diverse range of amazing experiences. Whether you're a thrill-seeker, a culture enthusiast, or a foodie, there's something in Kuta for you. We've rounded up the top 13 things to do in Kuta, based on personal experiences and recommendations. From braving the 5GX Extreme Reverse Bungy, to surfing the perfect wave at Kuta beach, to soaking up traditional Balinese culture, each activity promises a unique Kuta experience.
Our list below also covers the best things to do in Kuta for couples, groups, families and solo travellers. Some of the best attractions for families visiting Kuta is Waterbom Bali, an action-packed water park where parents usually have as much fun as the kids, and a night out at Kuta Theater, which is famous for its dance and magic shows. For those on a budget, hitting Kuta Beach is an ideal free activity. Other cheap options for things to do in Kuta include a visit to Reborn Spa or a surfing lesson at Up2U, which both cost around only 200,000 IDR ($20 AUD).

By nighttime, Kuta is one of the liveliest areas in Bali - and sometimes receives bad press for this very reason. Here you will find bars and clubs in full swing, including one of our favourite nighttime activities which is dancing at LXXY Bali. 
When putting together your Kuta itinerary, be sure to choose wisely from our list of the best things to do in Kuta in 2023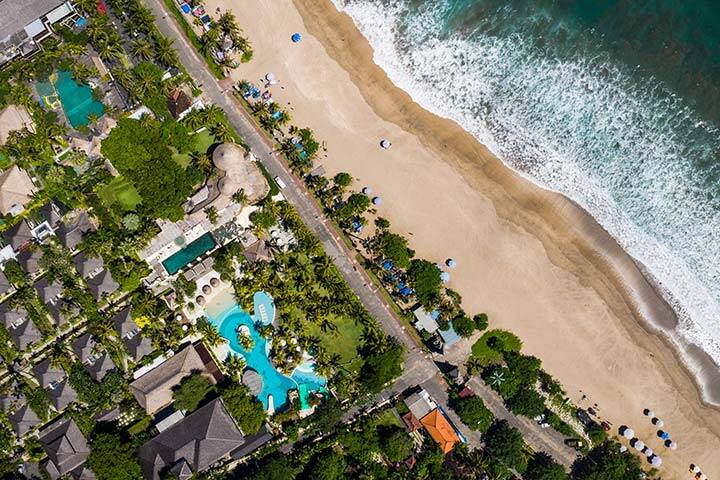 Credit: Jakartatravel from stock.adobe.com
Kuta Beach, located in southern Bali, is a beloved spot that attracts beach lovers from all around. Known for its breathtaking sunsets, fantastic surf, and bustling strip of bars, restaurants, and shopping spots, it's no wonder that Kuta beach is known as one of Bali's best beaches and is always buzzing with activity. The warm seas are a delightful invitation on calmer days, perfect for leisurely swims and fun frolics in the water. For thrill seekers, the bigger waves provide an exciting challenge - but a word to the less experienced swimmers, it might get a little too adventurous.
While Kuta's beauty is undeniable, it has its quirks. In the monsoon season, expect occasional shore debris – part of the authentic Bali beach experience. You may also encounter assertive vendors selling various items, but a polite "no, thank you" usually suffices.
2. Adventure to Waterbom Bali water park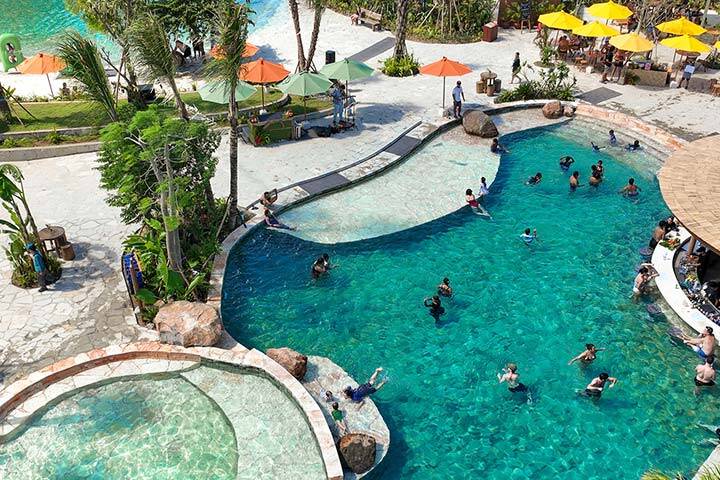 Waterbom Bali, a tropical oasis nestled amidst lush greenery, is a must-visit for anyone craving an adrenaline rush. A 3.8 hectare tropical park is criss-crossed by thrilling slides, delivering hours of fun and excitement to young and old alike. With 15 unique rides and attractions scattered across the park, you're in for an electrifying adventure. Imagine the exhilaration as you race down the high-speed slides or the sheer relaxation as you meander along the river. Each corner of the park unveils a new experience, ensuring that your day at Waterbom Bali will undoubtedly be one for the memory bank.
Hungry after all the excitement? The numerous onsite restaurants serve up delicious food and refreshing cocktails. And let's not forget about the swim-up bars. There's no need to leave the comfort of the cool waters when your cocktail cravings kick in. For added privacy and comfort during your escapades, consider renting a gazebo. These quaint havens provide shade, security, and top-notch concierge service. Another little tip from me- top up your cashless wristband a bit more than you think you'll need. You can always refund the balance at the end of the day. And if you are anything like me, you might end up wanting another round of those delicious nachos or an extra cocktail or two.
3. Watch the sunset from Azul Beach Club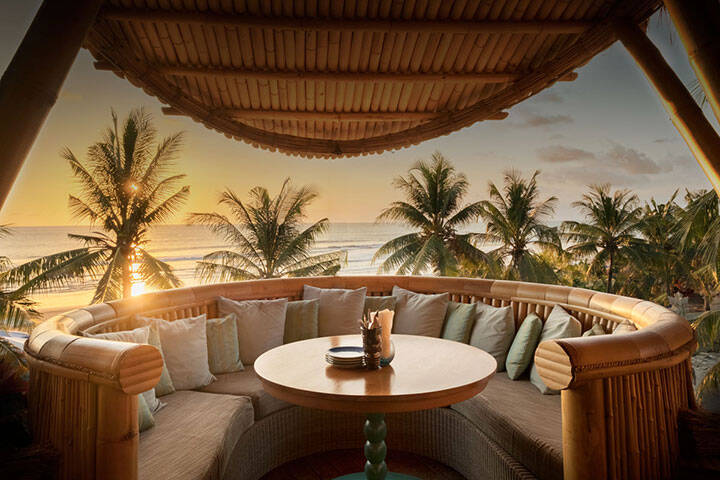 Your Kuta experience isn't complete without an evening spent at Azul Beach Club. Overlooking the phenomenal Legian Beach, this is the perfect spot to chill out and watch the sun sink behind the Indian Ocean. Imagine stepping into a luxurious multi-level treehouse, a blend of sophistication and childhood whimsy. Azul Beach Club, crafted in locally-sourced bamboo, invites you into its imaginative world. Tropical beats fill the air, setting the rhythm to your evening. But the infinity pool is the star of the show, offering a refreshing dip and an unbeatable sunset-viewing spot.
And while the view is a feast for the eyes, the award-winning international cuisine is a treat for your taste buds! Whether you're into local Balinese dishes or fancy something from further afield, Azul's versatile menu has got you covered. They also serve a sublime collection of signature cocktails that can perfectly complement your meal or simply be enjoyed on their own. 
4. Catch a film at the Cinépolis cinema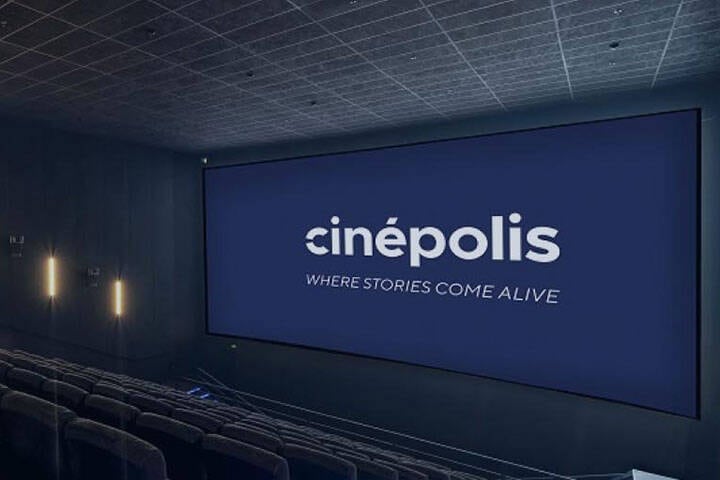 Step into the world of film with the Cinépolis Cinemas in Kuta, conveniently located in both Lippo Mall and Lippo Plaza. Despite their small size, these cinemas are known for their cleanliness and the blockbusters they play. You can expect both English and Indonesian language films, and it's a great way to chill out if you've had just a bit too much time partying in the sun. Affordable tickets are a highlight, and as an added bonus, they deliver popcorn and drinks right to your seat during the movie! Note that the ticket counter usually opens just before the screening time, so don't be startled if it's closed when you arrive. Alternatively, you can always buy your tickets online. As a final note, the AC isn't particularly strong, so dress comfortably for warmer temperatures.
5. Take a surfing lesson at one of Kuta's Surf Schools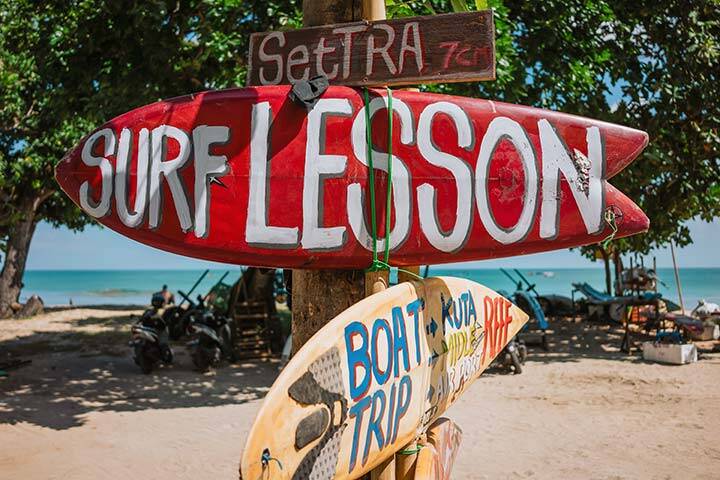 Credit: Michael from stock.adobe.com
You'll enjoy Kuta's surf schools whether you've been surfing for a while or are a complete beginner! Kuta is often hailed as the mecca for surf beginners, thanks to its gentle, sandy-bottomed shores and smaller waves, making it the perfect setting to ride your first wave. The trifecta of Kuta, Padma, and Legian beaches aren't just some of the best surf spots in Bali, but they're also world-renowned as top spots to take surf lessons. So take the plunge and register for a surf lesson at one of Kuta's esteemed surf schools.
For those eager to surf in Kuta, UP2U Surf School offers personalised lessons with friendly instructors, focusing on safety, technique, and (most importantly) fun. These Kuta surf schools provide excellent value with packages that include equipment, insurance, and shower facilities. You'll be on your board and riding the waves in no time. There's nothing quite like the thrill of catching your first! 
6. Shop at the Beachwalk Shopping Market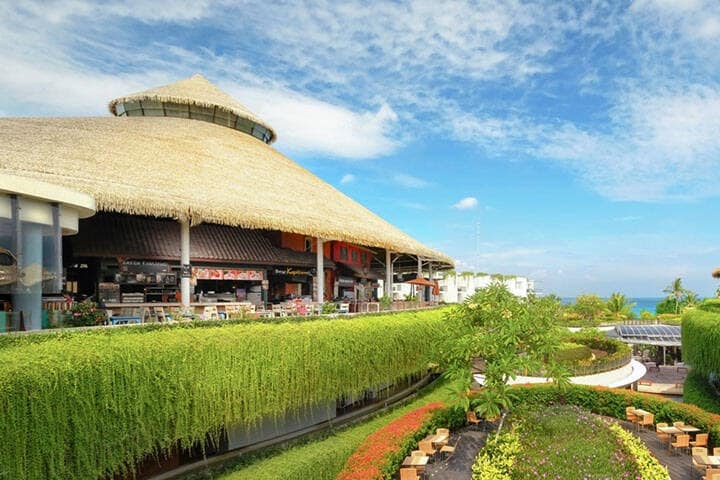 For shoppaholics, Beachwalk Shopping Market in Kuta is a place you can't afford to miss. A shopper's paradise, this mall offers some of the best shopping in Bali, with a refreshing open-air concept and a prime location facing the golden sands of Kuta beach. Here, you'll find the biggest brands on the planet. Think Adidas, H&M, Footlocker, Birkenstock, and so much more. Fancy catching a movie? There's an XXI cinema on the 2nd floor. Feeling peckish? Head to the 3rd floor, where you'll find a food court and a superb range of restaurants. If you're there at the right time, you can even catch the sunset from the rooftop. Just remember, the street leading to Beachwalk can get pretty crowded, so plan your journey accordingly.
7. Brave the 5GX Extreme Reverse Bungy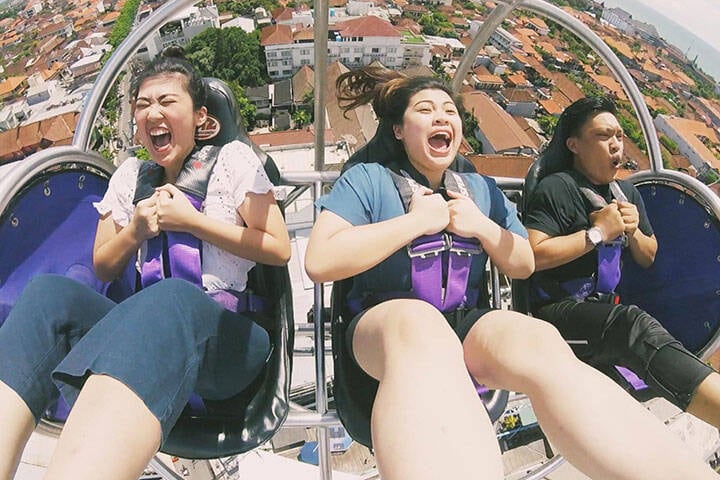 Credit: 5GX Extreme Reverse Bungy
Adrenaline junkies visiting Kuta cannot afford to miss the 5GX Extreme Reverse Bungy experience! Situated smack dab in the heart of the Kuta strip, this crazy fun ride shoots you 60 metres into the sky at mind-blowing speeds, reaching 5G forces. It's definitely one of the more thrilling experiences on the island of Bali. You'll find yourself gripping the seat as your heart races, the wind whooshes past, and Kuta's neon lights blur into a wild kaleidoscope of colour. Just keep in mind, the ride requires a minimum of 2 people, so grab a daring buddy who's up for the adventure. Trust me, the rush of this two-minute ride is a memory you'll both hold onto for a lifetime. And you can always try one of the Bali swings instead if you don't want this much adrenaline! 
8. Visit the Bali Sea Turtle Society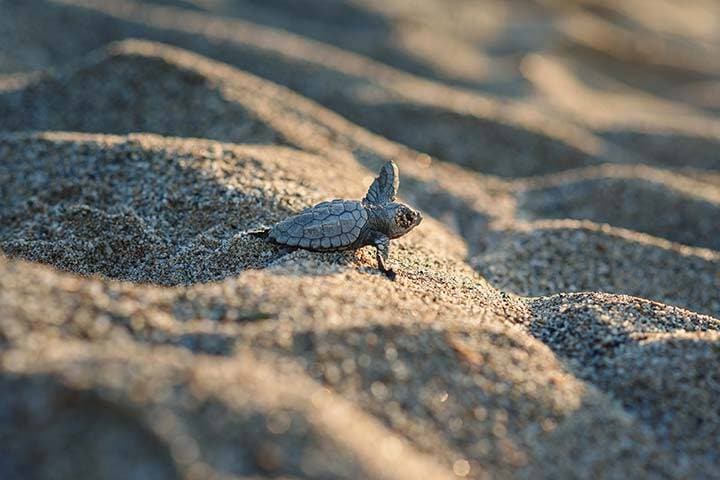 Credit: Gorynyd from stock.adobe.com
For animal lovers and conservation enthusiasts alike, visiting the Bali Sea Turtle Society is a must in Kuta. Operating on the power of donations, this charity plays a pivotal role in conserving the sea turtle population. And the best part? As a visitor, you can participate in their conservation efforts by releasing a baby sea turtle into the ocean. Remember, it's donation-based, so contribute what you can. It's a worthwhile cause, and every little bit helps. To avoid disappointment, check their social media pages for release times before you head over. Due to its popularity, it can get quite crowded, but the experience is well worth it. Before diving in, it's important to note that the Bali Sea Turtle Society is not a tourist attraction per-se. Instead, it is a charitable organisation located along the Kuta seafront. Their main mission is to conserve sea turtles through community-led initiatives and education. While there are opportunities to participate in their activities, it's crucial to understand that it's not a typical visit but a chance to contribute meaningfully to the environment and local wildlife. Always respect their guidelines and remember their primary focus is sea turtle conservation, not providing tourist experiences.
9. Enjoy an indulgent massage at Reborn Spa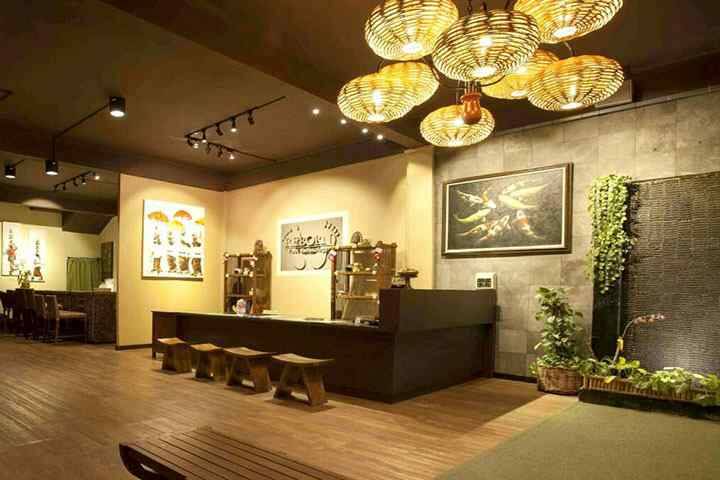 The Reborn Spa and Wellness Centre is the perfect place to relax and rejuvenate during an adventure-filled itinerary in Southern Bali. Named among the best spas in Bali, Reborn is a firm favourite among backpackers, couples, and even surfers coming off a day's work riding the waves at Kuta Beach. They offer a variety of treatments with a focus on reflexology, but here's a friendly tip from someone who's been there: The two hour massage is a game-changer. Not only does it offer double the relaxation, but it also provides better value for money compared to the one hour option. Time flies once you lie down on that massage table, and you'll wish it would never end.
10. Conquer an Escape Room at Pandora Experience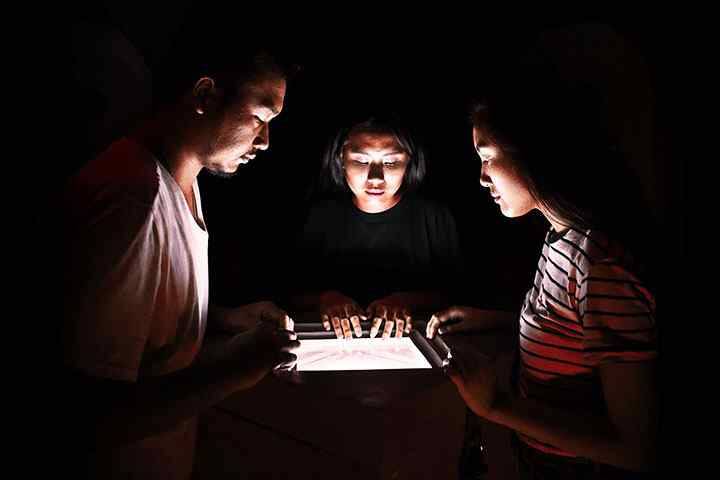 Credit: Pandora Experience
For those who love a good brain teaser, the Pandora Experience Escape Room is the next place on your Kuta bucket list. Each room in this recreation centre takes you on a mind-bending journey, following a likely familiar storyline filled with intriguing riddles and puzzles. You'll have 120 minutes to make your escape, and the clock ticking down only adds to the excitement. Every episode draws inspiration from enigmatic myths and global legends, featuring famous tales like Jack the Ripper, The Flying Dutchman,and the Bermuda Triangle. A unique twist has been incorporated into every narrative to ensure an enthralling escape game experience for you and your friends!
For those seeking a bit of adrenaline rush, the Pandora Experience has rooms like the Legend of El Dorado and the Shutter Asylum, known for their higher difficulty levels. Alternatively, the Alcatraz room is rated for its high fear factor. A friendly heads-up, though, some of these rooms require a fair bit of physical activity, so they might be better suited for teens and younger adults. With space for up to 10 people, you can challenge these escape rooms with your friends. But remember, the more you are, the merrier and potentially more crowded it could get. We highly recommend you book in advance so you don't miss out.
11. Watch a traditional dance performance at Kuta Theater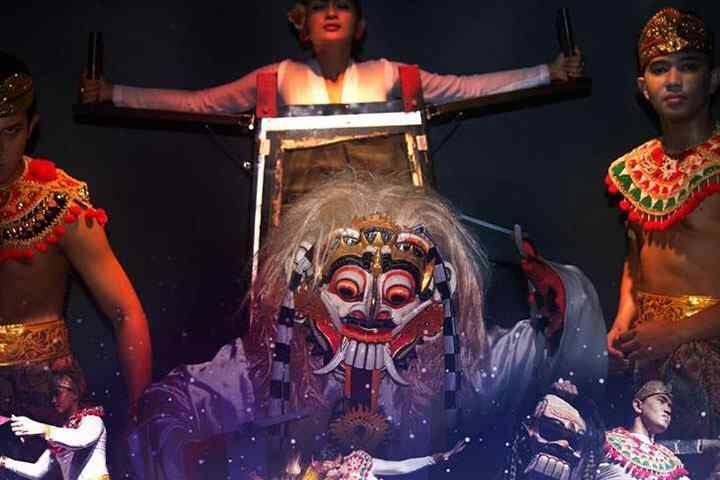 Unravel the magic of Balinese culture at the Kuta Theater. Located just a short stroll from the lively dining strip, this modest theatre captures the essence of Bali through its captivating performances. Filling your evenings with a myriad of colours and emotions, Kuta Theater hosts hour-long shows every Tuesday, Thursday, Saturday, and Sunday at 8PM. The shows are a fascinating fusion of traditional dance and enchanting magic tricks, with the regular spectacle "Lights of Faith" promising fun and entertainment for all ages. To make your night even more memorable, you can upgrade your tickets to VIP and enjoy a delightful dinner and show package. For less than $20, a show at Kuta Theater is the perfect combination of tradition, magic, and art. To secure your spot, simply reach out to them via socials or Whatsapp. 
12. Pay your respects at the Bali Bomb Memorial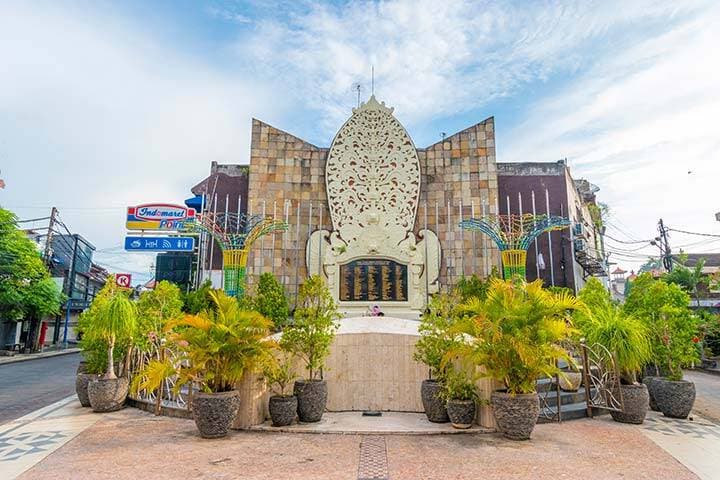 Credit: Daniel Ferryanto from stock.adobe.com
Visiting the Bali Bomb Memorial may not be the typical tourist activity, but it's a poignant stop that offers a deeper understanding of the island's recent history. Located on Jalan Legian, the Ground Zero Monument is a memorial that serves as a solemn remembrance of the tragic 2002 Bali bombings where 202 lives were tragically lost. The beautifully crafted stone monument, adorned with the national flags and names of each victim, stands as a symbol of resilience, unity, and enduring spirit in the face of adversity. Visiting the monument is a humbling experience, well worth your time to pay respects and acknowledge this chapter of Bali's history. Before you visit, we highly recommend brushing up on your historical knowledge about the bombings or using a translation app for the details provided at the site, as they are in Indonesian. 
13. Dance all night at LXXY Bali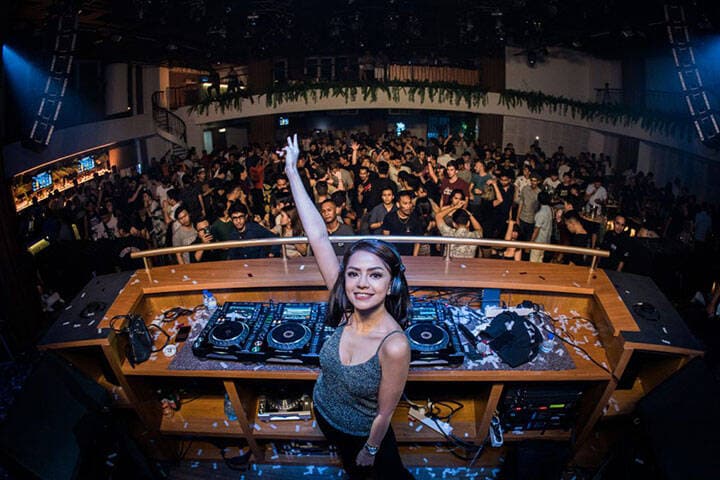 When it comes to unforgettable parties in Kuta, look no further than LXXY. A key component of the LXXY experience is its modern design and architecture, which perfectly complements the energetic ambience. LXXY is one of Bali's best nightclubs and is equipped with state-of-the-art lighting and visual technology, creating an immersive environment that amplifies the party experience. What truly sets LXXY apart though, is its customised sound system, specifically designed to elevate your partying experience to new heights.