At Virgin Australia, we're in the business of experience, putting our customers at the heart of everything we do.
More than 10% of our guests experience high levels of nervousness when travelling, so whilst we love flying them from A to B, they mightn't always feel the same way. We want all our guests to love flying as much as we do, so we're committed to doing all we can to make travelling with Virgin Australia the best experience possible. 
Alongside our health and well-being partners including Smiling Mind, R U OK? and the Gidget Foundation we've developed some tips for making your next journey with us a more positive and less-stressful experience.
We're here to help wherever we can, so if you feel that you need some additional support on your next trip, identify yourself as a 'Nervous Flyer' 8 days prior to your day of departure, for some additional TLC. 
Virgin Australia's Nervous Flyer program
Our Nervous Flyer program is for anyone that experiences overwhelming nervousness when flying and is available on all Virgin Australia operated flights.

You can identify as a Nervous Flyer when making a booking, or you can add it afterwards through Manage your Booking.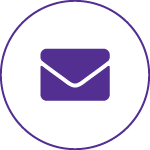 We'll email you a week before you travel providing you with the latest inflight wellness research from our mental health partners, as well as giving you a behind the scenes look at some technical aspects of Virgin Australia's operations.
On your day of travel, we'll touch base with you via SMS.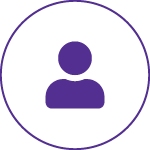 Our cabin crew will know to keep an eye out for you and may pop by with a friendly hello during your flight. In the meantime, don't forget about the Smiling Mind meditations on the Virgin Australia Entertainment App.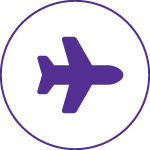 There are a number of other things we'll be doing behind-the-scenes to make sure your trip with us is as stress-free as possible.
How to identify as a Nervous Flyer
To ensure you receive the latest tips in making your journey a positive experience, please identify as a Nervous flyer 8 days prior to your departure date.
Our Guest Contact Centre is available to assist you 24 hours a day, seven days a week.

To speak with a Guest Contact Centre consultant please call 13 67 89 if you are calling from within Australia. View contact numbers outside of Australia.
Techniques for managing your nerves 
Breathing is closely connected with nervousness. If you find yourself starting to feel worried, focusing your attention on your body and trying to slow your breathing may help to regulate your heartbeat.
Our In-Flight Entertainment App includes a series of guided meditations designed specifically for nervous flyers by our partners at Smiling Mind. To access this content, simply ensure you've downloaded the free Virgin Australia Entertainment App ahead of your trip, and make sure you pack your headphones and charge your device. 
In-flight wellbeing
Thirsty? Drinking plenty of water and avoiding alcohol and caffeine will keep you hydrated and may also keep the nervous jitters in check. We've partnered with experts in mental health to bring you regular research and recommendations on how you can look after yourself in-flight, which you can access on Virgin Australia Travel.
Turbulence
If you're a nervous flyer we are here to tell you, you are not alone! While our crew do all they can to make your flight as comfortable as possible, it's no surprise your palms may get a little bit sweaty when you experience some bumpiness mid-flight. As humans we generally fear the unknown – it's natural! That is why we've developed an informative video around turbulence, explained by various experts within Virgin Australia.
Hear from Captain Geoff, our Structures Fleet Engineer, Tony, and Meteorologist, Greg, who give comforting insight into what turbulence is and why it occurs. If you listen carefully Tony might spill some insider secrets, including the best seat to be in during turbulence.
Connecting flights
The second highest cause of nervousness amongst our guests relates to connecting flights. We know rushing from one flight to another can be stressful, and that's why you can rest assured we've carefully calculated the time it takes to make a connection (plus some extra for good measure) – we call this 'minimum connection time'.
 All connecting flights booked with Virgin Australia adhere to a minimum connection time, and we only offer connecting flights with a connection time that is equal to or longer than this. Depending on the size of the airport and whether you're connecting between domestic or international flights, the minimum connection time will vary.
We have a full-time team of staff monitoring connecting journeys. If your flights are booked on a single reservation, we'll be able to see that you're connecting, and in the event of a delay we'll be working behind the scenes to get you on your way as quickly as possible. Sometimes we're able to hold a flight so connecting guests can make a tight connection, while other times we'll try and park aircraft next to each other to allow for a quick transfer.
Despite our best efforts, in some circumstances guests won't make their connection—and in these situations, when booked in a single reservation, you can rest assured that we're taking care of things for you. 
The inside scoop
At Virgin Australia, the safety of our guests and staff is our number one priority. As aviation experts, there are all kinds of things that we know about flying that you might not. We're regularly blogging about what goes on behind-the-scenes, so below you'll find our most recent articles that talk about some of the technical aspects of what we do.
We created this program to try and meaningfully assist nervous flyers on their travels with us. If you've got any tips for us, we'd love to hear from you. Get in touch at happyflying@virginaustralia.com.
Consideration of your mental wellbeing during travel is as important as your physical health. If you are concerned about your suitability to travel or are currently taking medication for your wellbeing, we recommend you speak to your doctor prior to your travel about the suitability of the nervous flyers program.