SPIRIT HOUSE, YANDINA
Where to begin when describing just how incredible the Spirit House is... The Spirit House is the Sunshine Coast's most-awarded Thai restaurant and cooking school - for good reason. Located in Yandina (about 15 minutes from Coolum), the venue is framed with stunning pathways, ponds and flora - you feel like you've been transported from the Sunshine Coadt Hinterland to a South-East Asian oasis. More than just a restaurant, this hidden gem is home to an exceptional cooking school. Whether you're a competent cook or simply want a basic understanding of Asian ingredients, this hands-on cooking experience is a great way to learn new skills while experiencing the award winning dishes on offer. If you're going to take part in a cooking class, the best part is that it includes lunch and/or dinner and wine.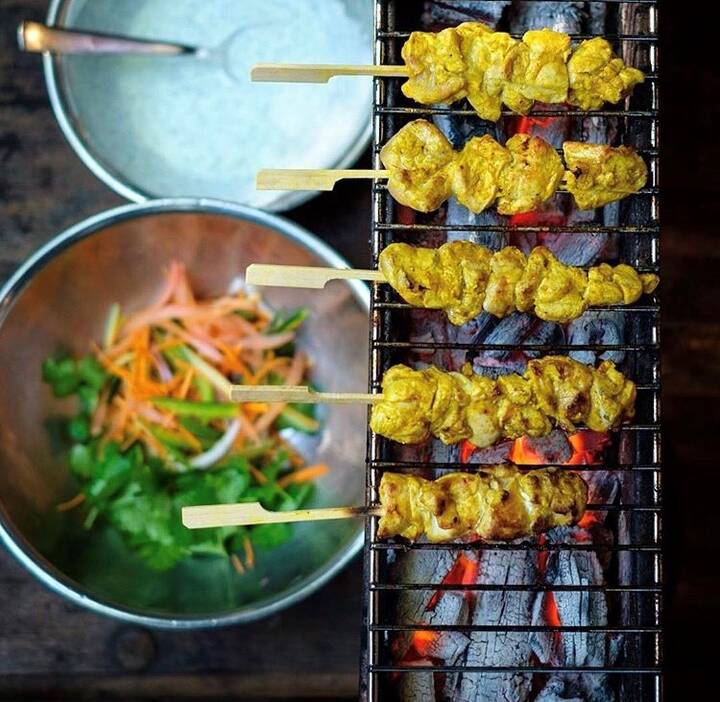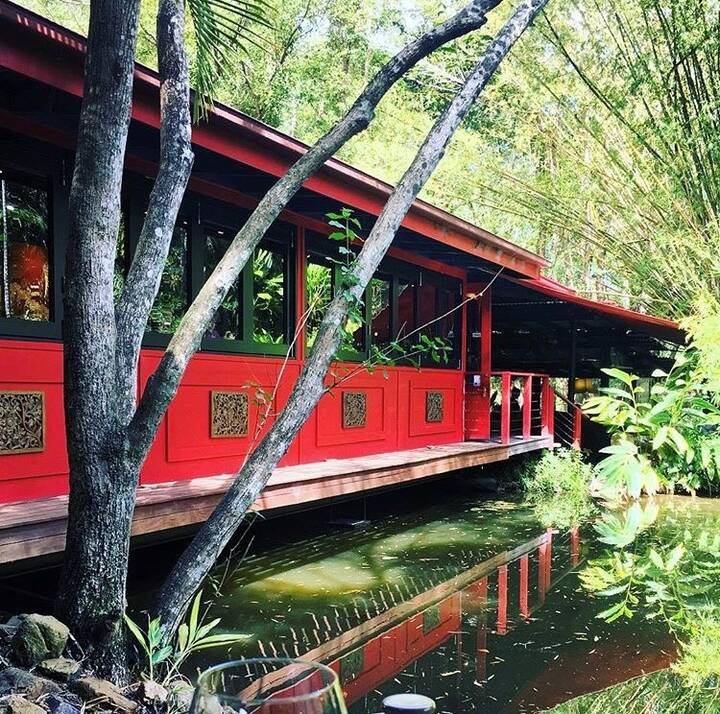 Image Credit: @laurakateking on Instagram
SAILS RESTAURANT, NOOSA
Perfectly positioned on Noosa's beautiful beachfront and backing onto Hastings Street's best gelato spot, Massimo's, Sails' understated elegance is framed perfectly by 180 degree views of Laguna Bay. The restaurant has done away with the typical breakfast service, instead offering a family friendly coffee cart and a selection of pastries, yoghurt & muesli bowls and juices; allowing for a quick take-away to enjoy from your favourite beach spot. Should you wish to have a break from the sun and experience the sophistication that is Sails dining, pop in for lunch or dinner, but make sure you sample their award-winning wine menu too! With three working cellars, Sails proudly houses one of Australia's largest wine collections. Offering clean and thoughtful modern Australian dishes with a strong focus on fresh, seasonal produce, you can count on Sails to deliver an unforgettable dining experience, paired with the perfect glass of wine and unrivalled coastal views.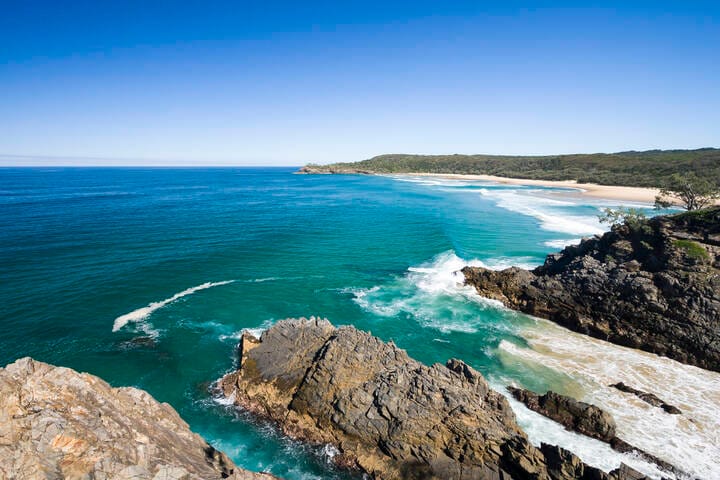 NOOSA NATIONAL PARK
Just a short walk from the hustle and bustle of Hastings Street, Noosa National Park boasts several easy to moderate walking tracks winding along the picturesque coast, through local rainforest and open woodlands. Don't let the thought of exercise deter you, this is a must do when visiting Noosa. Go at your own pace, detouring to discover hidden beaches and fairy rock pools along the way. Lace monitors, honeyeaters and koalas are just some of the local wildlife you can see while walking Noosa's tracks. Early mornings and dusk provide good opportunities for birdwatching and wildlife observation. Keep your eyes on the ocean because humpback whales, dolphins and turtles are frequent travellers past the coastline. If you're keen to watch the wildlife in the water, the best spots to do so are at Dolphin Point and Hell's Gate.
Ready to experience what the Sunshine Coast has to offer? Book your flights via our website today.