If you're planning a Hobart holiday and intending to spend quiet nights resting your tired hiking feet or whisky-full belly in front of an open fire, then you are in for a surprise, because Hobart at night is an adventure you won't want to miss. This waterfront Tassie town, known for its outrageous winter festivals, glam whisky bars and annual yacht racing celebrations has a vibrant night-time scene with twilight markets and live music, penguin spotting and ghost tours, suave bars, pagan festivals and bonfires, gin making and whisky tasting.
So, don't stuff yourself with so much cheese and cold climate wine during the day that you're too full to explore Hobart at night. Pace yourself and make sure to check out these twilight and night time adventures while you're visiting the capital of the Apple Isle.
Wander the Hobart Twilight Markets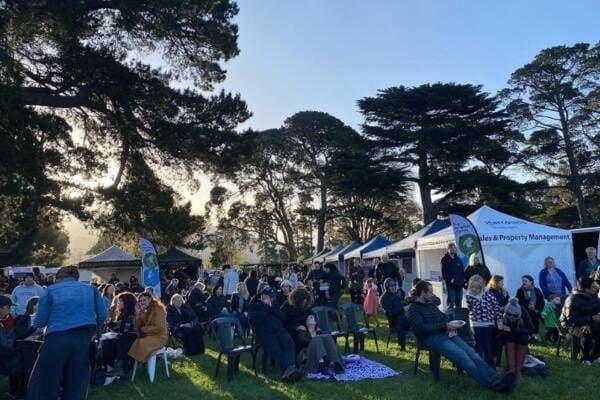 Take a wander through Hobart's beachside and city twilight markets and discover passionate Tassie providores and their locally grown and sourced produce and drinks. Taste hand-crafted gin and whisky, sample cool climate wines and dip into dishes made from the best Tassie produce. With live music and stalls from local designers and artists, the Twilight Markets are the place to meet the locals, have a yarn and support the Tassie artisan community. Held on Fridays at Long Beach, Sandy Bay or at the Brooke St Pier, the markets are a must do when you're in town.
More info: Hobart Twilight Markets
Address: Long Beach, Sandy Bay or the Brooke St Pier, Hobart
Get spooked at a gost tour of the Hobart Convict Penitentiary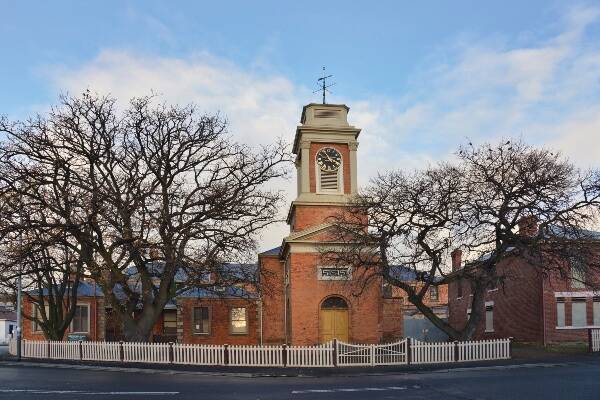 Credit: National Trust Tasmania
If you like a scare or you're into Australia's convict history then the Hobart Convict Penitentiary ghost tour should be top of your list for your Hobart night-time adventures. With its dark past as a convict prisoners' barracks – more than 50,000 male convicts arrived here after being sent to the colony – and then a gaol, not to mention an execution yard, there's enough historically gruesome moments to give you at least a few goosebumps on your tour. The 90-minute tour will take you through the remains of the Penitentiary Chapel and Criminal Courts, sharing all about the buildings' past, the stories of convicts and executions, the gallows and the sprits that linger here. Be warned, when the lights are turned off it's more than a little bit spooky.
More Info: Hobart Convict Penitentiary Ghost Tours
Address: Campbell St &, Brisbane St, Hobart TAS 7000
Catch a rooftop movie at the State Cinema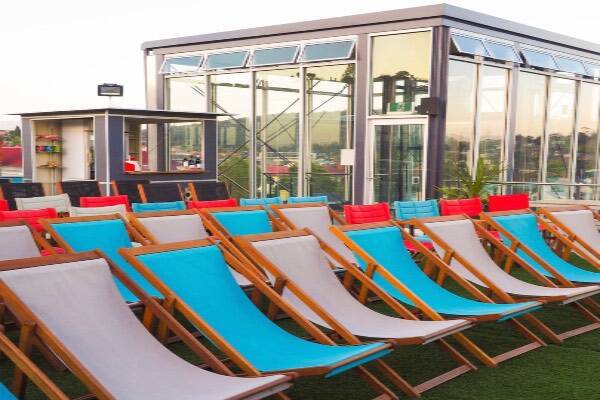 As the weather warms up the State Cinema opens its rooftop theatre and bar for movies under the stars. With a 360-degree view from the mountains to the Derwent River, this 110-year-old rooftop is a stunning spot to kick back and catch a flick outdoors. Recline in a deck chair under fairy lights, grab a snack and a drink from the bar and enjoy this truly unique experience of Hobart at night. The rooftop cinema is open Friday, Saturday and Sunday nights from December through to Easter, and nightly during the Christmas holidays. Rug up because it can get a little chilly.
Check out the movie program and times below.
More info: Hobart State Cinema
Address: 375 Elizabeth St, North Hobart TAS 7000
Frock up for a night at The Still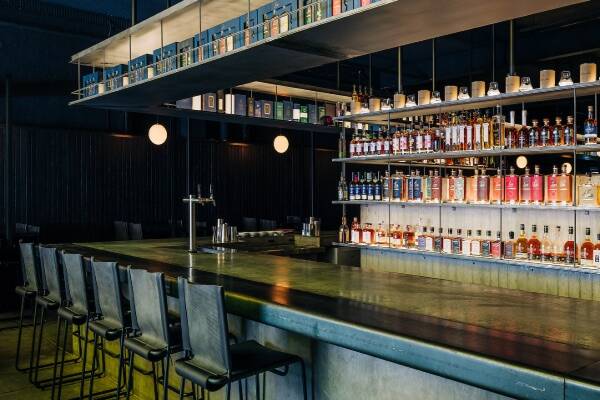 Credit: Lark Distillery
Make sure to pack some going out gear because you'll want to frock up for a night at The Still in Argyle St. With its open fireplaces, deep leather lounges and wall to wall whisky - more than 150 varieties – wine and cocktails, it's the place to be for a sundowner. Make sure to sample its impressive Tasmanian whisky collection, or some cold climate local wine, and settle in to live beats on Friday and Saturday nights. If you want to pop in a little earlier you can join the Whisky Tasting Experience at 3pm ($79, bookings essential) which includes a tasting of exclusive Lark Distillery whiskies straight from the cask. If tours aren't your thing The Still offers an informal tasting as you lounge in their comfy booths.
More info: The Still
Address: 30 Argyle St, Hobart
Get in to Gin [Bar]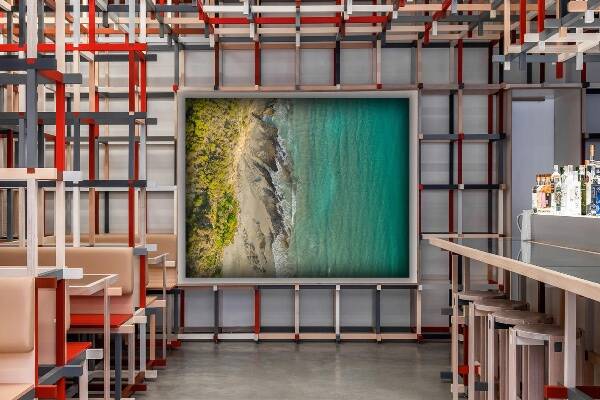 Credit: Lark Distillery
If gin is more your thing, then Gin (Bar) is for you. When you're owned by arguably the best gin brand in Tassie then the expectation for unique hand-crafted cocktails is high - and this bar experience will not disappoint. Owned by Forty Spotted Gin, and with the complete range on hand – plus rare gins and an exclusive range of Forty Spotted - it won't take long to be convinced that Tassie gin is the best gin. If you're a true gin afficionado (and even if not) book a spot at the Ginstitute's gin blending experience and create your own signature gin.
More info: Gin [Bar]
Address: Level 1, 30 Argyle St, Hobart
Suspended dining in the Glass House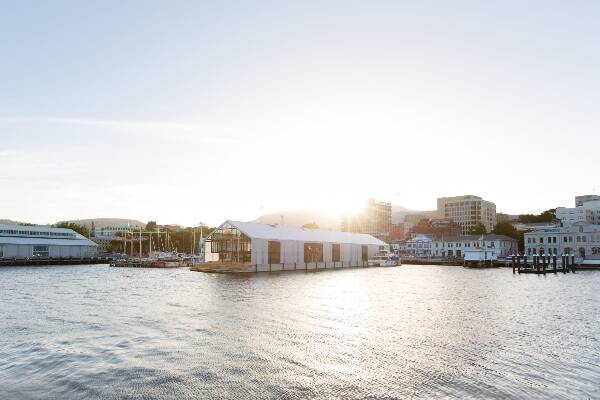 Credit: The Glass House
The Glass House is Hobart's most stylish dining and cocktail destination and is worth at least a cocktail stop as you're exploring Hobart at night. Suspended over Sullivan's Cove, this unique destination boasts sweeping 280-degree water views, and is the perfect spot for a sunset cocktail overlooking the harbour. A comprehensive local wine list, exquisite cocktails and unique share plates of local produce sourced from Tasmania's organic pastures and waters – make sure to sample sashimi and oysters from the raw bar – will put Glass House will be top of your list. Note last orders are at 8pm.
More info: The Glass House
Address: Main Deck, Brooke Street Pier, Hobart
Street Eats @ Franko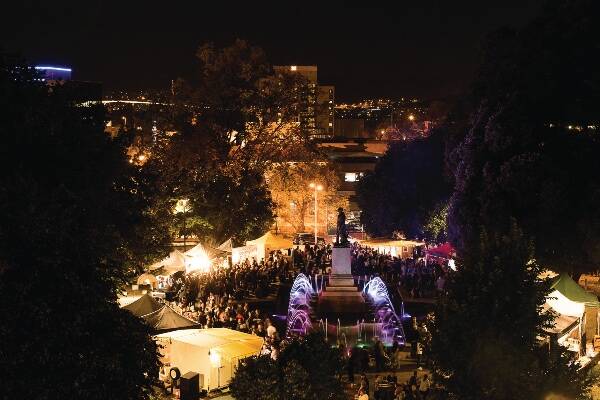 Credit: Amy Brown
Enjoy a Friday night in Hobart sharing local food and drinks under fairy lights at Street Eats at Franko! Dine and dance to live music under the stars or grab one of the complementary picnic blankets and claim a space on the lawn. With the best of Tassie's music and entertainers and its most fabulous food, wine, whisky, cocktails and cider, a night at Franko will be one to remember. Join the locals and sample fresh local produce and get ready for the weekend ahead.
More info: Street Eats @ Franko
Address: Franklin Square, Hobart
Fridays 4.30pm – 9.00pm, November to April
Celebrate the darkness at Dark MOFO
Credit: Jarrad Seng
A highlight of Australia's festival calendar, Hobart's Dark MOFO celebrates the darkness of the southern winter solstice and explores ancient rituals and mythology, darkness and light, religion and rebirth. Join in the nude solstice swim in the Derwent, watch international and locally acclaimed acts, explore art installations and signature events like the Ogoh-Ogoh's Purging and Burning and Dark MOFO's debaucherously extravagant costume party. Dark MOFO is held every June and is so popular that bookings are essential.
More info: Dark MOFO
Address: Various locations around Hobart
Enjoy a meal and a beer at the Cascade Brewery and Bar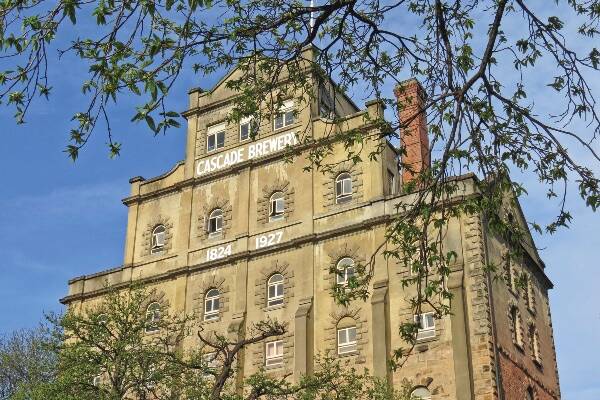 Credit: Tourism Tasmania & Kathryn Leahy
You can't visit Hobart without exploring the stunning Cascade Brewery. It's the oldest operating brewery in Australia, founded in 1832 on the banks of the Hobart Rivulet and still operating in the same grounds today. Grab a late lunch and a beer in the heritage beer garden, and wander the grounds before joining an evening tour. Learn about the brewery's dark underbelly, grisly past and unexplained mysteries on the Lagers, Ales and Dark Tales tour from 6pm onwards every Saturday (bookings essential) which includes a 45 minute guided tour, and a pint of beer or cider at the bar.
More info: Cascade Brewery and Bar
Address: 140 Cascade Rd, South Hobart TAS 7004
Huon Valley Mid-Winter Festival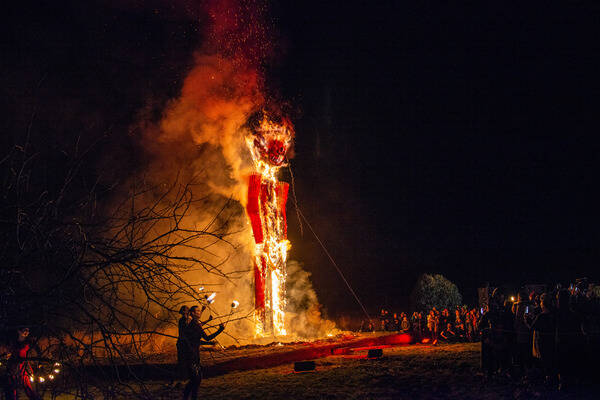 Credit: Paul County
Grab your puffer and make your way down to Tassie in July for the family friendly Huon Valley Mid-Winter Festival. It's an incredible experience of community, nature and celebration, with the heart of the festival all about celebrating the valley's apple-picking heritage. The wassail is the festivals most beloved signature event to scare evil spirits from the orchard and to bring on a bumper crop. Make noise, bang pots and pans and scare those spirits away. Soon enough you'll find yourself dancing around a bonfire, singing to folk bands and getting rid of any negative energy to let the good in for the new season.
More info: Huon Valley Mid-Winter Festival
Address: 2064 Huon Hwy, Grove 7109
Spend an hour with penguins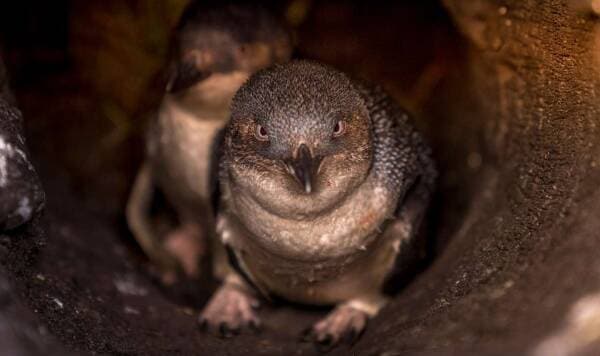 Just a couple of hours drive from Hobart is your chance to experience a special visit to a penguin rookery. This once decimated colony is now thriving thanks to 30 years of nurturing by tour operators Nic and Paul, who have helped the colony grow from a tiny 40 penguins to more than 600. Learn about the penguins and their habitat as you walk a 700-metre long pathway, softly lit in a penguin friendly colour spectrum to ensure as little disturbance as possible. Watch the penguins as they return from the ocean to their homes amongst the rocks, as they nest and – if you're lucky – spot penguin chicks. The activities of the penguins vary during the year, with nesting and breeding from September to January, more time at home in the rocks raising their young from April to August, and February and March being the quieter season with penguins in the ocean fishing and recovering from raising their young.
More info: Bicheno Penguin Tours
Address: 70 Burgess St, Bicheno TAS 7215
Getting to Hobart
Tasmania is Australia's most southern state, 240 kilometres across the Bass Strait from the mainland. Virgin Australia has daily direct flights to Hobart from Sydney, Melbourne, Canberra, Adelaide and Brisbane. If you feel like cruising the Spirit of Tasmania has daily departures from Melbourne to Devonport.