A gateway to the rugged Kimberley region in Australia's North-West, Broome promises you no shortage of things to see or do. There's the landscape for starters, rich in waterfalls and prehistoric remnants, with plenty of outdoor activities for the adventurous. And then there's the chance to lean in to the resort town's local culture and history - it's in Broome that you can deep dive into the local pearl industry, and get up close and personal with Indigenous rock art. With so much to choose from, we've done the hard yards for you and gathered the 12 most magical things to do in Broome below.
The top 12 things to do in Broome
1. Cable Beach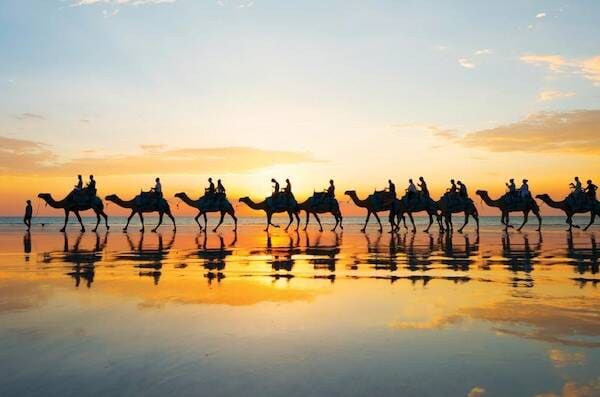 A 22 kilometre sandy stretch within easy walk of town centre, Cable Beach is a non-negotiable when it comes to things to do in Broome. There are plenty of ways you can get better acquainted with this iconic landmark. Wander its white sands by foot, or explore by hoof with the unique (and seriously popular) Cable Beach camel rides at sunset. If you fancy a dip in the neighbouring Indian Ocean, you're welcome to dive right in. But keep in mind that July to September is best, when stinger season is out of the way, though stinger suits can be rented nearby year-through.
2. Horizontal Falls via Seaplane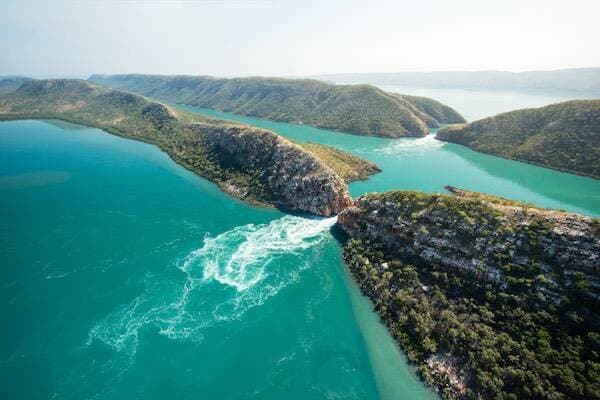 Seek out a natural phenomenon at local landmark Horizontal Falls, or 'Garaanngaddim' as it's known to the region's Indigenous. Just like its name suggests, this Kimberley-based natural wonder consists of flat water falls caused by the ebb and flow of surging tides on the coastline. See it for yourself as a part of an adventure-filled half-day tour with Horizontal Falls Seaplane Adventures. The experienced operator will treat you to a bird's eye view of the idyllic Buccaneer Archipelago and Cape Leveque by seaplane, before you land in Talbot Bay, cruising to Horizontal Falls aboard awaiting power boat.
3. Heli scenic flight over Punululu National Park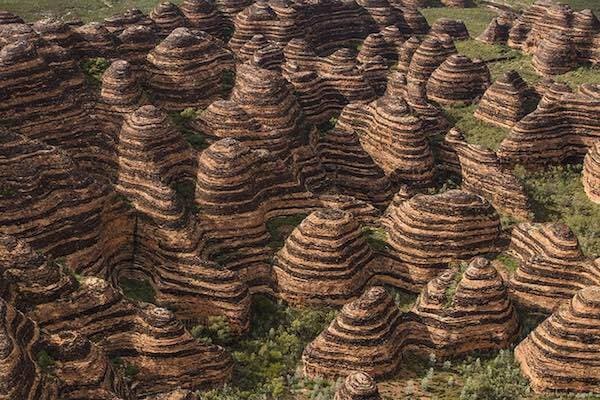 Just as worthy of your attention is Punululu National Park. This World Heritage Listed destination's most famous resident is the 350-million-year-old Bungle Bungle Range, a 450 km2-strong cluster of surreal banded domes formed from sandstone deposits. But you'll find plenty more to tempt you to visit this ancient landmark, from palm-lined gorges to cliffs lined with Indigenous rock art. Arguably the best way to see Punululu is from above - a handful of chopper-led tours (including award-winning HeliSpirit) depart from the park's own Bellburn Airstrip. From the skies you'll be able to enjoy the wild beauty of this local wonder - all 240,000-hectares of it.
4. Kimberley coastline cruise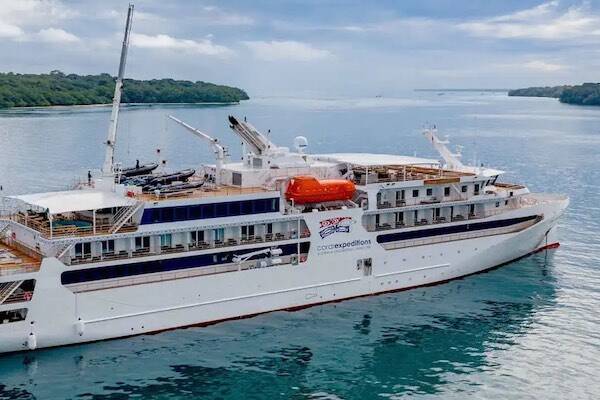 Wander the region's waterways with a Kimberley coastline cruise. Expect to be immersed in the pristine beauty of remote Western Australia - a typical tour will see you meander through steep red rock gorges and untouched islands, and greet a fair few waterfalls. All the while, keep an eye out for the locals, which dolphins, turtles, whales and a croc (or two), among more. Depending on the time you have to spare, there are both single and multi-day experiences available - Coral Expeditions and Barefoot Luxury come recommended. Keep in mind they're best embraced between April and May, when the waterfalls are in full swing thanks to the recently departed wet season.
5. Montgomery Reef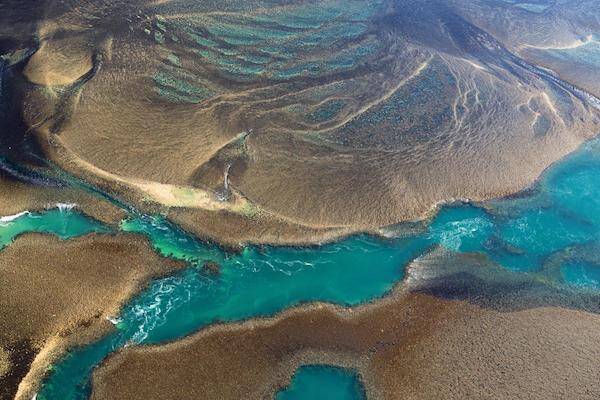 Montgomery Reef offers you a chance to gaze upon the world's largest inshore reef. This Kimberley landmark is wedged between Camden Sound and Collier Bay and is famed for its dramatic tidal changes which rise and fall up to eight metres at a time. There's diversity in spades when it comes to marine life too - the reef and the surrounding Camden Sound Marine Park (or Lalang-garram) hosts six species of threatened marine turtles, humpback dolphins, dugongs, saltwater crocodiles, sawfish and humpback whales (in fact it's the Southern Hemisphere's most important nursery). To see it for yourself jump aboard a boat cruise or scenic flight tour from Broome.
6. King George Falls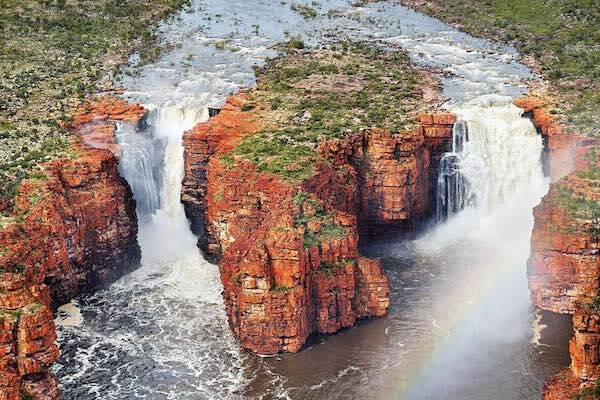 It's near Broome that you'll also find Western Australia's highest twin waterfalls, King George Falls or Oomari. A stunning natural landmark is the result of King George River plunging 100 metre down steep sandstone cliffs. This place isn't just a sight for sore eyes either, but a destination of distinct cultural importance to the local Balanggarra people who believe the falls to be the male and female Wunkurr (or rainbow serpent). Inaccessible by vehicle due to its remote location nudging the King George River, the best way to see the King George Falls is by cruise or scenic flight.
7. Staircase to the Moon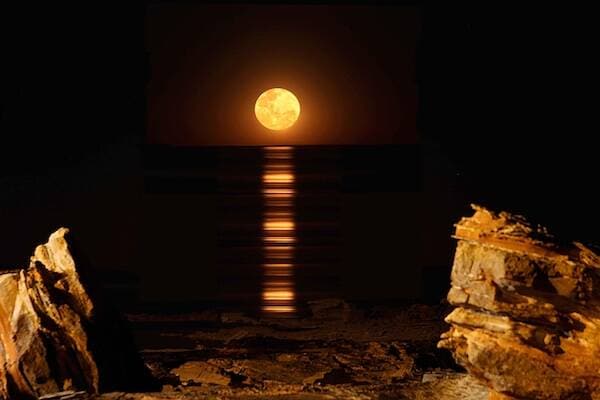 Impressively, natural phenomenon are in no short supply in the Kimberley region. Staircase to the Moon is another of note, the name given to the spectacle formed when the full moon rises over the extreme low tide at Roebuck bay. Happening just 2-3 days per month between March and October, this is a date worth marking down in your diary as one of the most memorable things to do in Broome. You're spoilt for choice around here when it comes to viewing spots - there's a great vantage point at Town Beach, but The Mangrove Hotel Resort, and the Roebuck Bay Lookout are often just as popular.
8. Gantheaume Point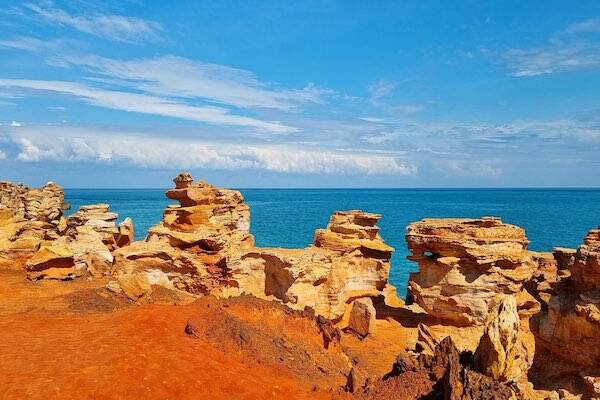 You're unlikely to find a more photogenic spot while within the Kimberley than Gantheaume Point, and that's saying something. Picture a sandy white beach and vibrant red cliffs jutting out into the turquoise waters of the Indian Ocean. The point is just a short drive from Broome's town centre (or a lengthy walk if you're feeling energetic) and is a popular place to visit for locals and visitors alike. Drop by for a dip, or to hop aboard a local cruise (it's departure point for Broome's kayak tours, fishing charters, whale watching tours and extended cruises).
9. Stargazing experience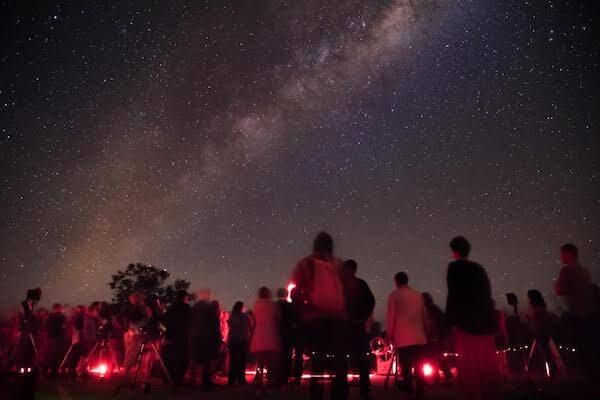 Indulge your inner astronaut with unforgettable astronomy experience Astro Tours, a local offering that's equal parts educational and fun. Picture a 2.5 hour long exploration of all things space, staring through telescopes, lasers, and more led by self-proclaimed Space Gandalf Greg Quicke. This is your chance to learn about the stars as an adult, from memorising star names and constellations to how to find the planets. Join the Astro Tours team from 5.30pm May through July, and 6.00pm August through October in a stretch of bush neighbouring Broome, which makes the most of the outback's clear night skies.
10. Roebuck Bay Marine Park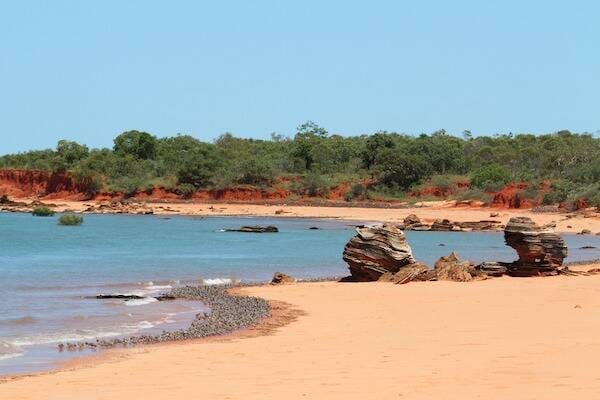 Say hello to Australia's newest marine park. Roebuck Bay Marine Park sits at the start of the equally adored Roebuck Bay, just 12 kilometres offshore from Broome itself. Stretching 304 square kilometres, the park is rich in wildlife, so keep your camera on you. Think dugongs, three species of turtle (green, loggerhead and flatback turtles), and migrating humpback whales. Not to mention all of the fish present - if you're an avid angler, it's recommended you pack a rod with recreational fishing welcomed. But it's not only sea creatures you'll find here - Roebuck Bay is home to what some call the greatest diversity of shorebird species on the planet.
11. Dinosaur Coast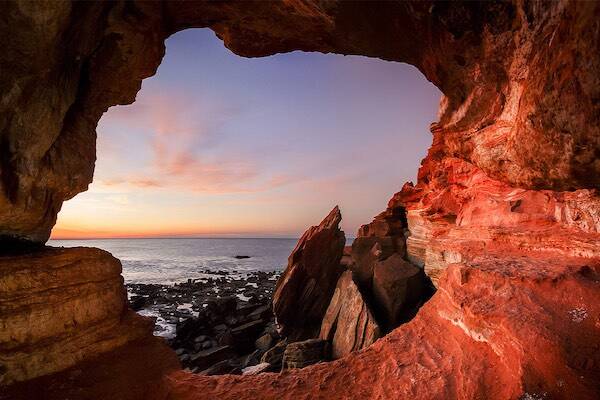 If you have an eye for the prehistoric you'll find nowhere better to indulge your hobby than the Dinosaur Coast. This series of fossilised tracks formed by dinosaurs millions of years ago sits on Broome's outskirts, within an easy stroll of town. Grab your walking shoes for a day wandering these diverse, ancient wonders - there more different dinosaur tracks than anywhere else in the world with 21 different types to choose from, dating back between 127 and 140 million years (impressive, we know). Choose to explore solo with the 'Dinosaur Coast Track Guide' app, or make an excursion of it with a guided tour.
12. Chahoya Spa by L'Occitane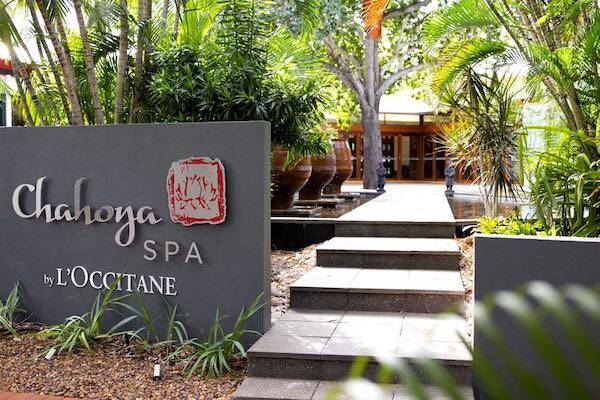 If you crave some downtime after exploring Broome, we've found just the spot. Found within the Cable Beach Club is Chahoya Spa by L'Occitane, the region's leading day spa. With a name that translates to 'pamper' from Japanese, you can expect to find more than your fair share of self care here. Seven private suites play host to a spa menu inspired by healing philosophies from around the world, joined by luxury bodycare courtesy of renowned French brand L'Occitane. Drop by the adults-only oasis for a skin rejuvenating facial, or unwind your sore muscles with a relaxing massage.

Things to do in Broome for couples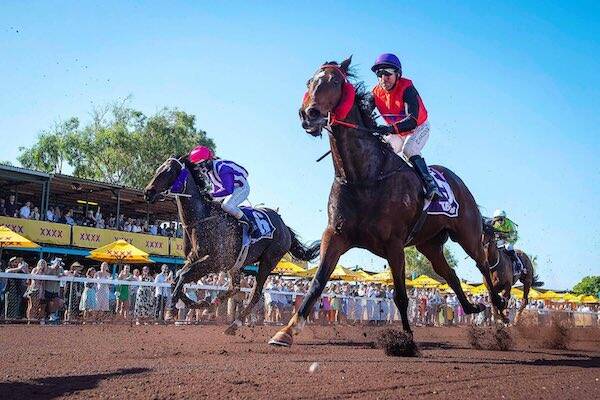 Broome may overflow with adventure potential, but it's not lacking in romance, which is why it's great for couples. Whether you're paying a visit to the Kimberley as a part of your honeymoon, or just craving a casual getaway, you'll find plenty of ways to enjoy your Western Australian escape with your significant other here. Lean in to local landmarks, embracing the chance to join a tour (or two) to the iconic reefs, gorges, and waterfalls that dominate the surrounding landscape. Or indulge in some one-on-one time, making the most of the abundance of Broome's luxury accommodation (and the options just beyond). Amp up the romance factor with these things to do in Broome for couples:
Catch a film at the oldest operating outdoor cinema
Learn about local history at the Pearl Lugger museum
Dress up for a day at the Broome Turf Club races
Gaze on the Staircase to the Moon
Explore Punululu National Park by chopper
Things to do in Broome for friends and groups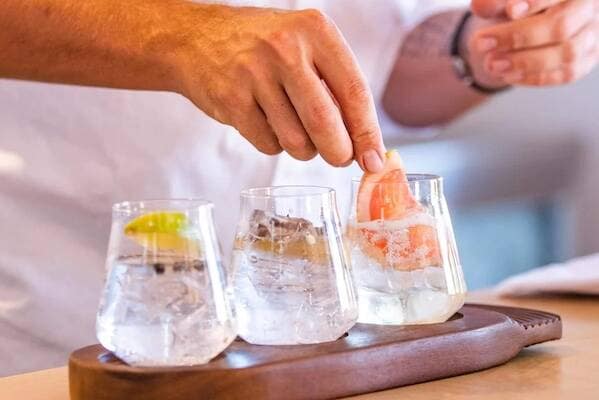 With something for everyone, Broome is the perfect place to gather your gang for a group getaway. Unleash your inner competitor with a day fishing the local angling spots with friends, or leaning in to the quintessentially Broome experience of the crab races. You may prefer to kick back and relax at one of Broome's many group-friendly resorts, where amenities like pools and tennis courts are in no short supply. After some ideas for how to spend your time here with your crew? Here we've gathered some of the best things to do in Broome for friends and groups:
Take in the sunset by camel ride on Cable Beach
Quench your thirst at Moontide Distillery
Go crab racing at the Broome RSL
Spend the day at Roebuck Bay
Join a tour of Montgomery Reef
Things to do in Broome for families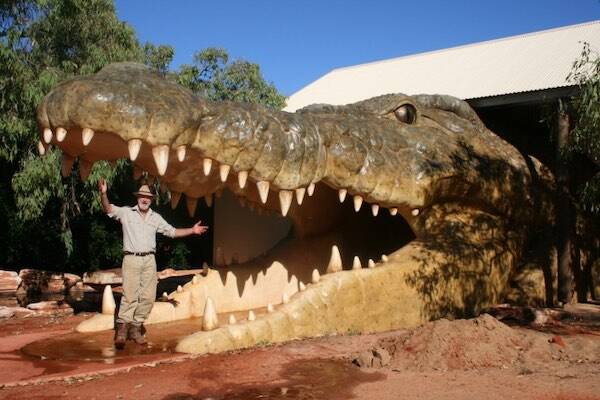 With the outback at your fingertips, Broome makes for an excellent family holiday destination. There's the great outdoors right on your doorstep here - spend days swimming in the waters of the region's many beaches with tykes in tow, or touring the many ancient landmarks which are residents of the surrounding Kimberley. There's ample to enjoy within Broome's borders too, from camel rides on Cable Beach to wandering the eclectic stalls of the weekly markets. And the chance to educate your kids all the while at the handful of historical museums and heritage centres present. Here are some of the best activities to do in Broome for families: