Watching a televised game of sport is one thing – but submerging yourself in the culture and atmosphere of a major sporting event? There's nothing quite like it. These sporting matches provide more than entertainment: they're once-in-a-lifetime experiences. Which ones have you seen?
1. Australian Open Gland Slam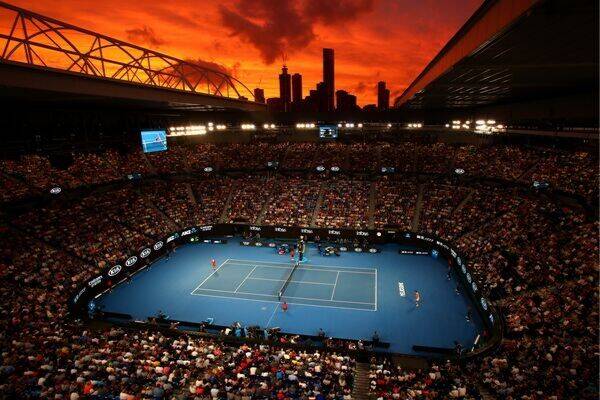 See: The world's best tennis players – including Aussie champ Ash Barty – in the first major tennis championship of the year, the Australian Open. Tennis on TV is one thing; it's only live that spectators can appreciate the power, precision and beauty of champion shot-making.
Feel: The heat! For those on the international tennis circuit, it's called 'The Hot Open'. For Australians it's just summer. Melbourne Park has ample shade, water stations and giant misting fans. There's also a 12-metre water slide, 'Super Soaker Blast' and a walk-through misting tunnel. And there is night-time, when it's cooler and the best matches are played.
Play: Warm, long-dusk summer evenings mean al fresco drinks après-tennis. Melbourne puts on music, art and culture in nearby locales. See a band in a Richmond bar or find a fine-dining CBD restaurant.
2. Bathurst 1000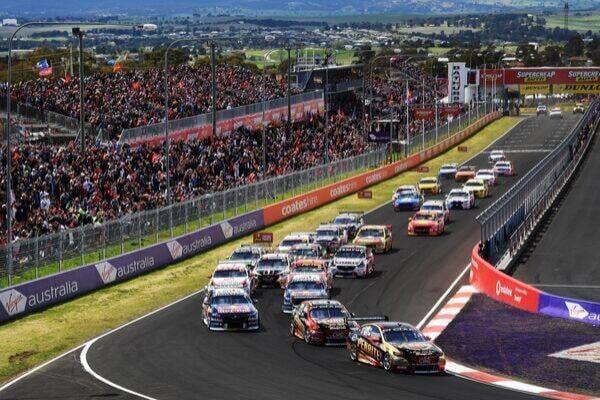 See: V8 Supercars tearing around Bathurst's famous hill circuit at speeds up to 300km/h during the Bathhurst 1000. Australia's most famous touring car race runs for 1000km over 161 laps, up, down and across the top of Mt Panorama, otherwise known as 'The Mountain' (or 'Mount Pan' by locals).
Feel: The thunder of naturally aspirated, fuel-injected 5.0-litre V8 engines with 645 bhp horsepower, running at 10:1 compression ratio and 7500 RPM limit. Whatever that means, these flaming carbon-fibre hell-beasts go from zero to 100km/h in 3.4 seconds and fly around the mountain at speeds that the first-time viewer cannot believe.
Play: Kings Parade, Bathurst plays host to a Saturday Street Fair with market stalls, food, entertainment by local artists and rides for the kids.
3. AFL Grand Final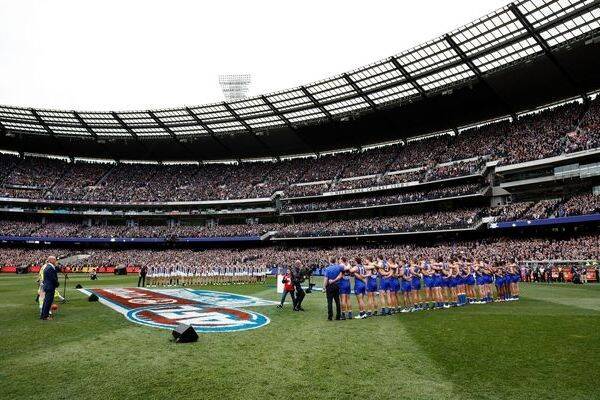 See: The mighty Melbourne Cricket Ground (MCG) full to bursting as the AFL's two best teams of the season play for a premiership flag the shape of a pennant, a big silver cup and the ultiamte prize: winner of the AFL Grand Final.
Feel: The electrifying rush of around 100,000 fans roaring as the siren sounds for the game's first bounce.
Play: On the Friday before the big match, marching bands and entertainers join a cavalcade of open-topped vehicles parading the grand final teams from the Old Treasury Building to Yarra Park.
4. Boxing Day Test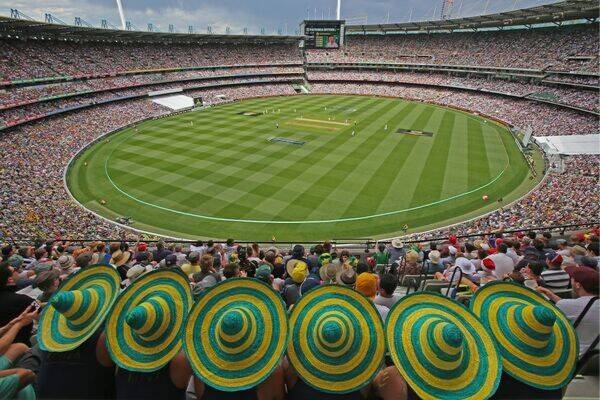 See: The mighty Melbourne Cricket Ground (MCG) full to bursting, again. They come from everywhere for the Boxing Day Test. This year, thousands will fly across the Tasman Sea to see the underdog-but-ever-competitive New Zealand Black Caps compete in their country's first Boxing Day Test match at the MCG in 32 years.
Feel: The roar of 90,000 fans as the opening bowler starts in. Feel, also, the delicious first cold beer and gourmet hot dog with mustard.
Play: Fancy a festive day pre-Test? Sofitel Melbourne on the 'Paris end' of Collins Street hosts Christmas Day Champagne breakfast, lunch and dinner with brilliant city views.
5. Hong Kong Sevens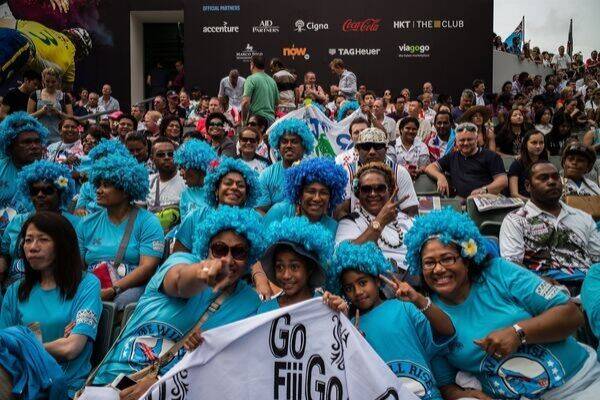 See: Some of the world's fittest, fastest and most skilful rugby players at the Hong Kong Sevens, performing feats bordering on the acrobatic in front of sold-out crowds at the 40,000-seat Hong Kong Stadium.
Feel: As if you've stumbled into the world's biggest fancy-dress party.
Play: Take a junk boat cruise on Hong Kong's Victoria Harbour.
6. The Masters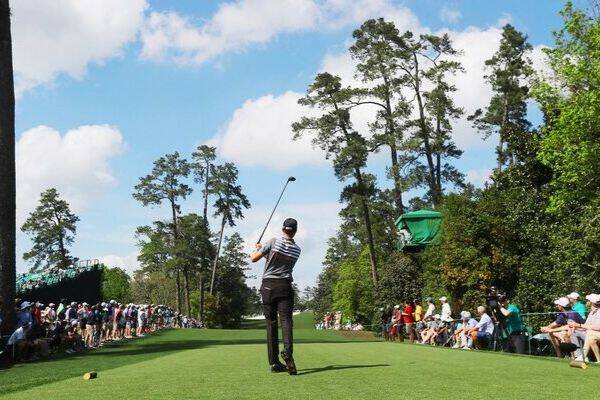 See: The world's best golfers in a storied major championship on one of the world's most beautiful and famous golf courses, Georgia's Augusta National. The Masters Tournament has an other-worldly air. This US golf club is elite, private and some might say snobbish. Yet the tournament they run each year is always compelling. And the course is spectacular. Golf nerds – and we are legion – would sell a kidney to play it.
Feel: The slope of Augusta National. First-time visitors always remark upon it – television doesn't do the elevation of the one-time indigo plantation justice.
Play: The nearby golf courses. Try Forest Hills or The Aiken.
7. El Clásico at Camp Nou, Barcelona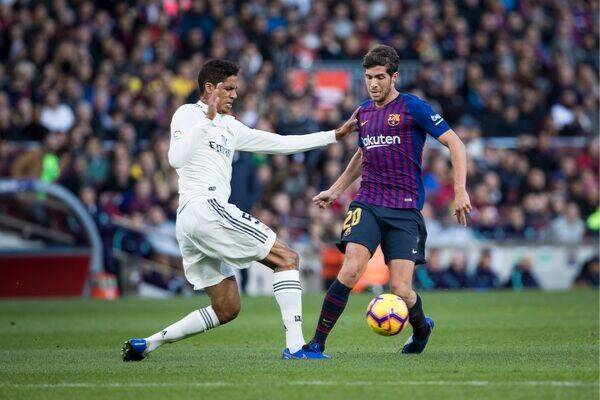 See: Lionel Messi, Luis Suárez, Sergio Ramos, Gareth Bale and a host of footballers so famous they only need one name. Real Madrid FC and Barcelona FC are the two biggest football clubs in Spain and among the richest in the world. El Clasico, as it's known ('the classic') is any time they play.
Feel: The reverberation in your seat as each of the human beings in the capacity crowd of 99,354 sings, shouts or otherwise roars support for their team.
Play: Lunch for locals usually runs from 1pm to 4pm (though there are no rules). Enjoy a leisurely, long, slow meal in a Barcelona cafe. Follow it with a nap before joining the masses on the walk to the stadium.
8. Big wave surfing at Pe'ahi, Hawaii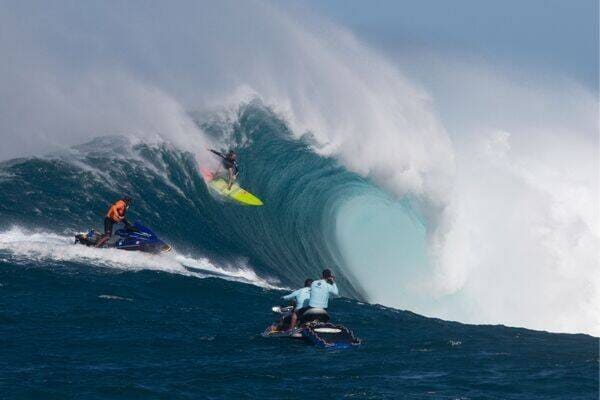 See: Massive barrels as beautiful as they are dangerous, ridden by the world's premier big wave surfers.
Feel: Fear. While not as overtly terrifying as Shipstern Bluff in Tasmania, the waves of the Red Bull Jaws Contest can swell to 18 metres and breaks onto a shore of boulders, regularly breaking surfboards and taking bloody gouges out of brave watermen and women.
Play: Learn to surf at one of the gentler breaks on the North Shore.
9. Sumo in Tokyo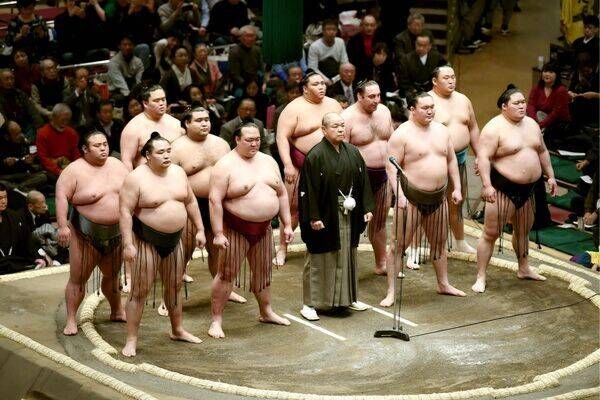 See: Giant men fed on buckets of protein broth going at each other like duelling bull walrus attempting to ground or otherwise remove their opponent from a ring called a dohyō.
Feel: History. The national sport of Japan was invented around 2000 years ago to impress Shinto deities and remains rich in religious and cultural significance. The dohyō is 'purified' by salt. Only men compete. Only men want to.
Play: For a unique, modern-day Tokyo experience, why not drive a Super Mario-style street go-kart around the city, in fancy dress.
10. Tour de France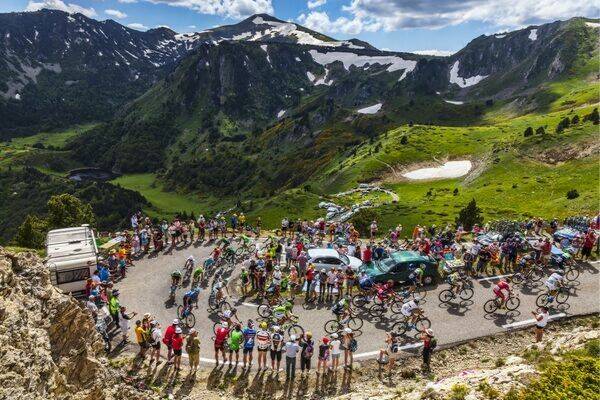 See: France! "Le Tour", as it's known, weaves through the French countryside like a multi-headed, multi-coloured rainbow serpent. Spectators come within beer-spilling distance of the riders as they burn down hills, power up steep inclines, and do their best across cobblestoned village streets.
Feel: Pride! Each year a dozen or so Australians compete in the great race, including Richie 'The Tasmanian Devil' Porte.
Play: Some companies offer cycling experiences in which you can ride the route ahead of the peloton… then watch the professionals roll in (preferably with a glass of local red in hand).
Published; 30 September 2019. Words by Matt Cleary; images supplied.