No true cocktail snob would opt for their martini shaken (stirred people – it's always stirred)... but we'll let it slide if you're ordering one at these showstopping locations. From Mexico to Monte Carlo, here are five of the most epic locations James Bond has ever ordered his signature drink. Which ones do you recognise?

1. Casino de Monte-Carlo, Monaco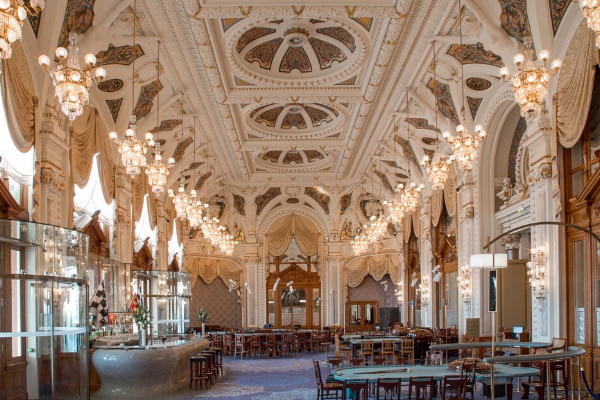 Those regal good looks: Casino de Monte-Carlo, in Monaco: courtesy Casino de Monte-Carlo
Perhaps no one location is more synonymous with 007 than Monte Carlo Casino, where the scent of money hangs heavy in the air. The Belle Epoque surrounds inspired Ian Fleming's gambling den Royale-Les-Eaux in the novel Casino Royale, and it's welcomed Sean Connery in Never Say Never Again (1983) and Pierce Brosnan in GoldenEye (1995). Prop yourself up at the Salle Europe Bar for a dry vodka martini or the Vesper martini; a concoction of gin, vodka and Lillet invented by Fleming and named for Casino Royale's femme fatale.
2. Tropicana, Las Vegas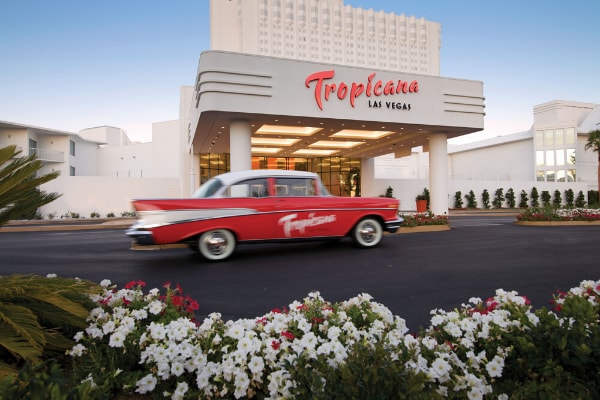 The colourful exteriors of Tropicana, Las Vegas: courtesy Tropicana, Las Vegas
Hotel Tropicana stars in all its retro glory in Diamonds Are Forever (1971), complete with Bond enjoying a martini in something a tad more casual than the usual suit. After escaping the flames of a crematorium, Sean Connery's hairy-chested Bond is seen chilling in the bath with bottles of Smirnoff and Martini Rosso within arm's reach. Kick back like Bond in the Club Spa Suite – which boasts a spa bath in sight of the bed – or try your luck at the pool's swim-up blackjack table and bar (yes, you read that right).
3. Taj Lake Palace, Udaipur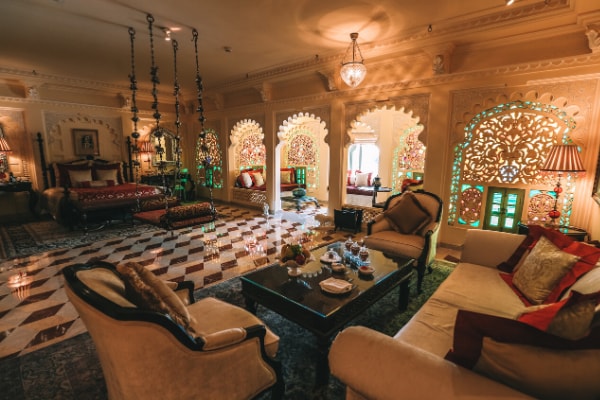 The gloriously decadent interiors of the Taj Lake Palace, Udaipur, courtesy Taj Lake Palace
Although not a masterclass in cultural subtlety, Octopussy (1983) starred India's Rajasthan region. The most scene-stealing set was Udaipur's Taj Lake Palace, where the eponymous smuggler appears to shake Bond a Smirnoff martini when he sneaks into her all-girl fortress. Udaipur and the nearby Monsoon Palace (the lair of villain Kamal Khan) remains a pilgrimage for Bond fans, with the film screened nightly in rooftop restaurants. But for the real deal, make like Octopussy in the Lake Palace hotel – a regal five-star stay in the middle of Lake Pichola.
4. Casino Español, Mexico City
Licence to Kill (1989) took Bond rampaging through the fictional Republic of Isthmus, as represented by Mexico City. During a robust game of blackjack in the Casino de Isthmus, Timothy Dalton's Bond sends Pam Bouvier off to order "a medium-dry Vodka martini", but when 007 bails it's Bouvier who downs it in a single gulp. Although casino by name, the actual setting, Casino Español, is rather a grand old-school restaurant, where drinks are accompanied by traditional Spanish cuisine in expansive surrounds.
5. Ice Q, Austria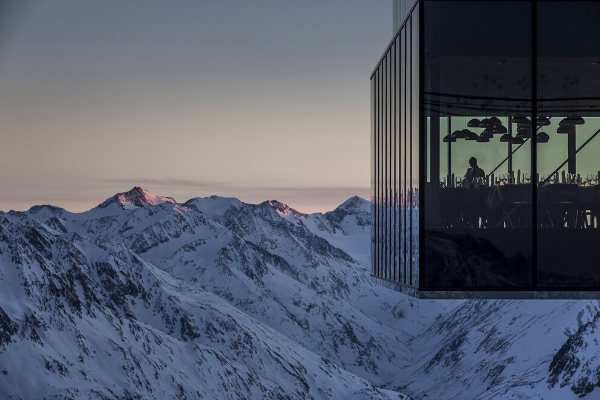 The spectacular views from Ice Q, Austria: courtesy Ice Q
Bond tried and failed to secure a martini at this Alpine location in Spectre (2015), when he discovered the fictional Hoffler Klinik didn't serve alcohol. Lucky for fans, the real thing does. Ice Q restaurant, perched on the slopes in Sölden, offers a full cinematic experience – with helicopter transfers to the 007 museum and a four-course feast. Bond did finally get the drink and the girl later in Spectre, when he and Madeleine Swann share dirty martinis on Morocco's Oriental Desert Express (which for those playing along, you can also experience for yourself).
Published Thursday 5 March, words by Krysia Bonkowski.