Powder hounds from around the globe are flocking to Japan in droves, eager to get a taste of the epic ski runs winding over the country's mountainous terrain and consistently excellent falls of fresh snow throughout the season.
While the main ski season in Japan typically runs from mid-December through to early April, there is still plenty of outstanding skiing to be done across the country's mountainous terrain throughout April and May. With more affordable resort packages on offer, shorter lines at the lifts and warmer temperatures brining some of the best weather Japan seas all year, there are plenty of reasons to love skiing in Japan in the spring.
Here are five fabulous ski areas to hit up for some spring skiing in Japan.
1. Hakuba Valley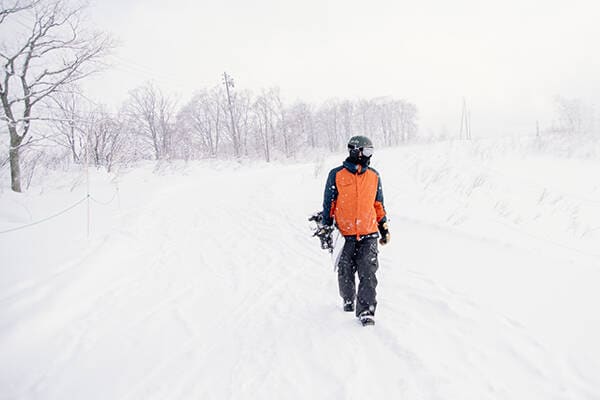 Photo by Delphine Ducaruge on Unsplash
Located in the Nagano Prefecture in the far northern reaches of the Japanese Alps and boasting eleven ski resorts (ten of which are accessible via a common lift ticket), the Hakuba Valley brims with beautiful scenery and is one of Japan's premier snow destinations. It's also a great spot for some late season skiing, with most resorts staying open well into May. Both beginners and advanced skiers will enjoy the Hakuba slopes, while heli-skiing is also a popular spring activity here.
2. Shiga Kogen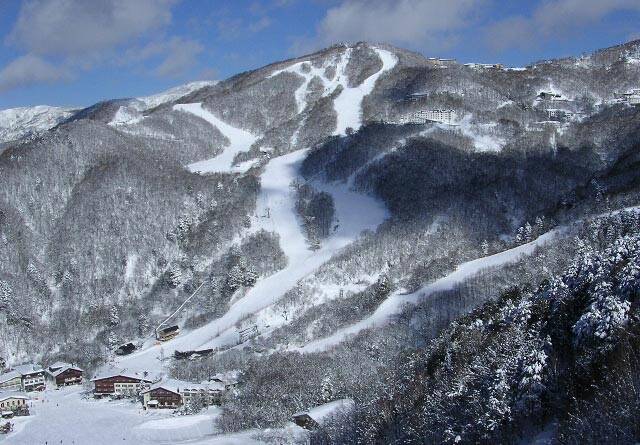 Also located in the Nagano Prefecture, Shiga Kogen is the largest ski area in Japan; you'll find 21 linked ski resorts sprawled over 600 hectares of great terrain and 50 lifts, gondolas and ropeways, all accessible on one ski pass. The area has a reputation for excellent powder and is renowned for having the highest elevation ski fields in Japan, which means that fresh falls are not uncommon in the warmer months. The slopes at Shiga Kogen busy during Golden Week, with intermediate and advanced skiers looking to take advantage of the area's quality late season skiing. Particularly, Terakoya and Okushiga Kogen have a reputation for excellent conditions in the spring.
3. Gassan
The ski resort at Mount Gassan in Nishikawa (in the Yamagata Prefecture) experiences such heavy snow falls during the standard ski season that the resort is only accessible starting in early April each year as the weather begins to warm up. Literally meaning 'Moon Mountain', Gassan is a small resort with a single lift. However, it's the perfect spot for some late season skiing, typically staying open until July.
4. Geto Kogen Snow Resort
Located in located in the southern region of Iwate Prefecture on Japan's northernmost island of Honshu, Geto Kogen Snow Resort boasts one of the countries longest ski seasons. The area is known for its abundant snow fall and has groomed and off-piste runs suitable for both beginners and more experienced skiers. As a bonus, the resort is surrounded by stunning forest scenery and plenty of hot springs (onsens) for visitors to enjoy.
5. Charmant Hiuchi Snow Resort
The Charmant Hiuchi Snow Resort is a hidden gem in Niigata Prefecture that prides itself on offering great skiing well into spring, particularly for intermediate and advanced skiers. With only three lifts in operation, the resort is smaller and generally quieter than flashier hotspots like Kagura. However, with snow lasting well into the second week of May and breathtaking sea views when the weather is clear, this resort is well worth a visit
6. Kagura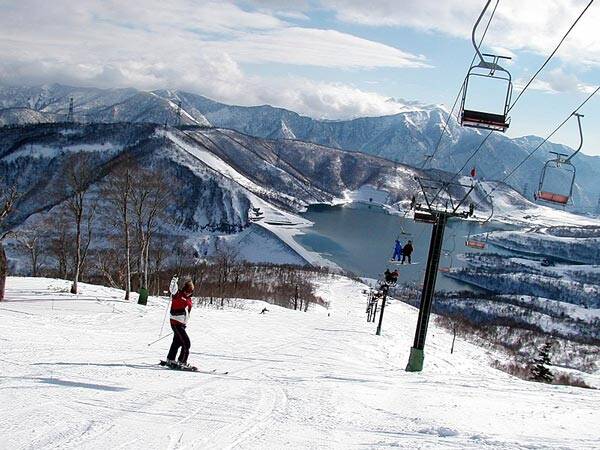 Kagura is a large ski resort within the huge Mount Naeba ski area. Located in Yuzawa in the Niigata Prefecture, Kagura itself is made up of three official areas, the Mitsumata area, the Tashiro area and the central Kagura area. It's famous for its six-month long season, with the Mitsumata area usually staying open until the end of May. While the area lacks the glitz and glamour of other resorts in Mount Naeba, Kagura's gentle slopes are the perfect learning ground for inexperienced skiers
7. Myoko Kogen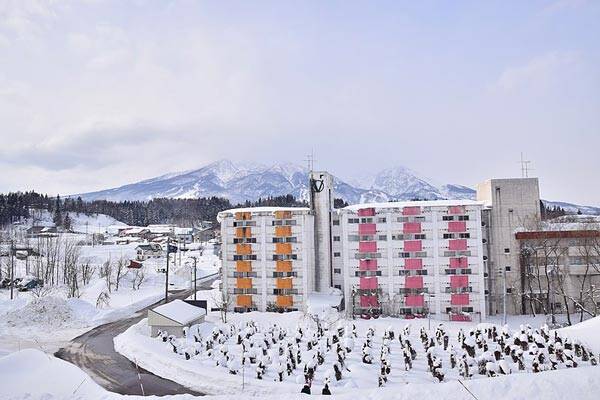 Also in the Niigata Prefecture, Myoko Kogen is known for its heavy snow falls and epic spring skiing opportunities; the area records an average of 13 metres of snowfall a season, creating a solid base for late season skiing. With three main ski zones and eight ski resorts linked on the one lift pass, spring skiers will love the variety of runs across this area.