On the hunt for Sydney's best pub food the next time you're in town? Thankfully it's a city packed with pubs offering the tastiest schnitzels, steaks, pizzas, burgers and more.
You'll never be far from a great meal, but this is our list of the best pub food in Sydney.
1. The Unicorn Hotel, Paddington, Eastern Suburbs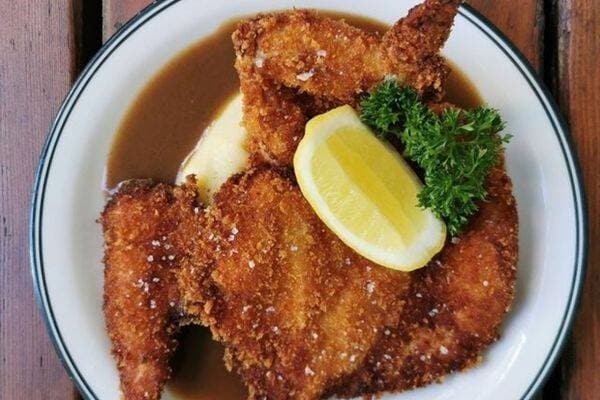 Photo by: The Unicorn Hotel/Instagram
The Unicorn Hotel is just as famous for its chicken schnitzel as it is for its celebration of Australian wine, food, music and culture. Kick-off your pub meal with the already-iconic low-key Jatz crackers and French onion dip and see if you can find a friend to split the chicken schnitzel and meat pie because you don't want to miss out on either.
2. The Royal Bondi, Bondi, Eastern Suburbs
Photo by: The Royal Bondi /Instagram
Don't be fooled by the no-frills aesthetic of The Royal Bondi, because behind its doors lies the entry to an icon of the Eastern Suburbs: Italian eatery Totti's. And while it can be difficult to get a last-minute booking at the restaurant itself (or you could be waiting a while when you walk in), the pub has the famous Totti's wood-fired bread and antipasti on its bar menu.
3. The Erko, Erskineville, Inner West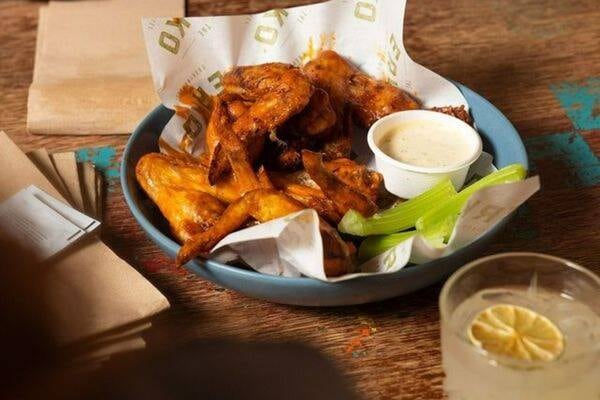 Photo by: The Erko /Instagram
Expect the usual pub food classics at The Erko – nachos, schnitzel, burgers and steak – but the wings are not to be missed. And it's not only the gastro pub food that'll make you feel like you found a true Sydney gem. The beer garden makes for the perfect relaxed setting, and if you're lucky, some of the pub punters will have brought their dogs for an afternoon drink, so you could very well make a new furry friend.
4. The Dolphin, Surry Hills, Inner East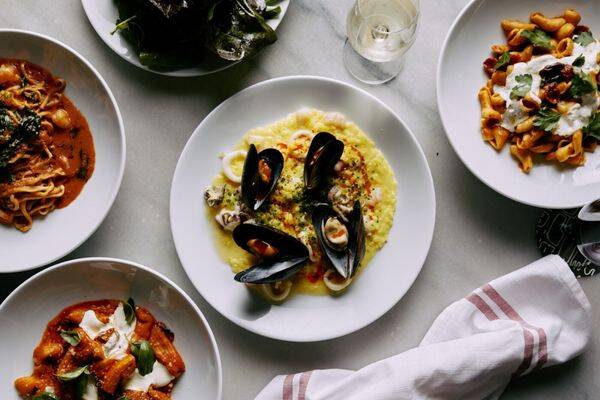 Photo by: The Dolphin /Instagram
The Dolphin looks, feels and tastes like a trendy restaurant, but behaves like pub, making it the ultimate for a casual lunch or dinner get-together. From wood-fired pizza, pasta and seafood, you can order the modern Italo-Australian food from wherever you're sitting – whether that's in the dining area, a couch, or the sun-drenched terrace. Don't miss the wine list of both local and international natural wines.
5. Bar Luca, Sydney CBD
Photo by: Bar Luca /Instagram
The are pub burgers, and then there is a Bar Luca pub burger. While you might expect to find a meat patty wedged between two halves of a bun with a few salady bits and some condiments, a Bar Luca burger is truly a work of art. With layers of colour and flavour sandwiched between pillowy buns, each bite is a taste explosion – whether you opt for a classic beef burger or try the famous Blame Canada with its maple glazed streaky bacon. The ultimate pub lunch when in Sydney CBD.
6. Albion Hotel, Parramatta, Western Sydney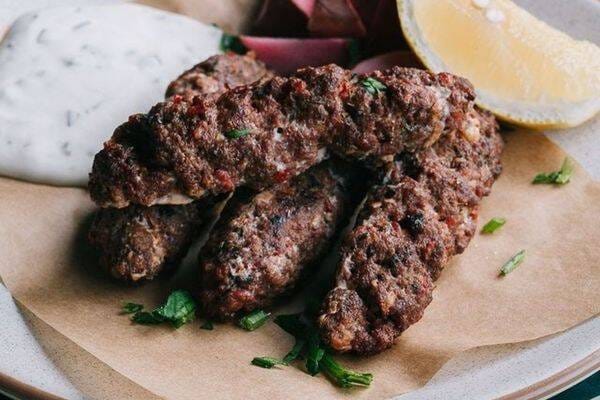 Photo by: The Albion /Instagram
What more could you want from a pub lunch than a dog-friendly beer garden, a menu of bistro-level Mediterranean-inspired pub classics, and the warmth and energy of locals having a great time? The Albion Hotel has it all - plus some epic cocktails and mocktails to round things out.
7. The Paddington, Paddington, Eastern Suburbs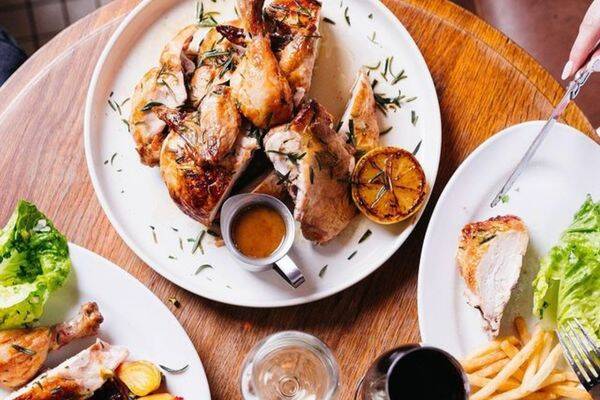 Photo by: The Paddington /Instagram
Part-pub, part-restaurant, part-cocktail bar, rotisserie food has never tasted so good. The Paddington is famous for its crispy skinned chicken and shoe-string fries, but this is no simple pub meal when you can have it accompanied with edamame dip, burrata and Sydney rock oysters.
8. Public House, Petersham, Inner West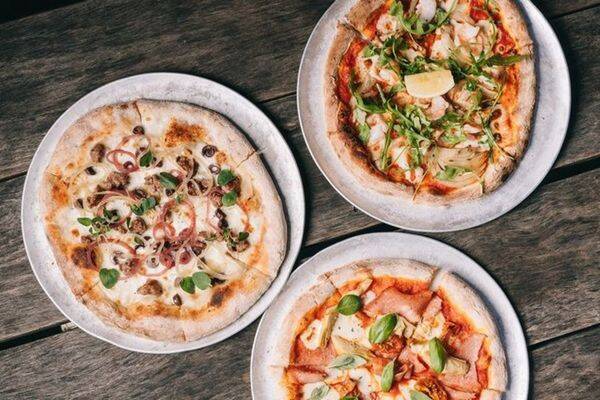 Photo by: Public House /Instagram
Forget every misconception you have about pub pizza, because Public House has made it its mission to bring authentic, delicious wood-fired pizza to the casual pub scene. But if an Italian pub lunch isn't quite what you had in mind, fear not, because your favourite famous pub classics are on the menu, too – a cauliflower steak for vegetarians, included.
9. Duke of Clarence, Sydney CBD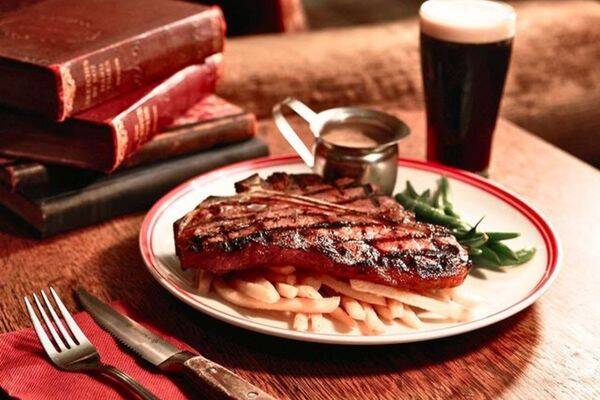 Photo by: Duke of Clarence /Instagram
Take a step back in time and across continents to The Duke of Clarence, a pub inspired by 18th century London. The cosy tavern with a British feel serves all the best classic pub food, but thankfully with a 21st century lens. Come on a Sunday for a classic roast lunch (Yorkshire pudding included) or see why so many people call this the best pub steak in Sydney. Make sure to leave enough time to thumb through the extensive drink menu, too.