If you're a foodie visiting the Sunshine Coast, you're in luck: there's something for everyone here. Between embarking on classic experiences like grazing your way through Eumundi Markets, and exploring some of the Sunshine Coast's loveliest restaurants, these 10 experiences serve up some of the area's best local flavours.
1. Dine out on fish and chips (and that view) at Mooloolaba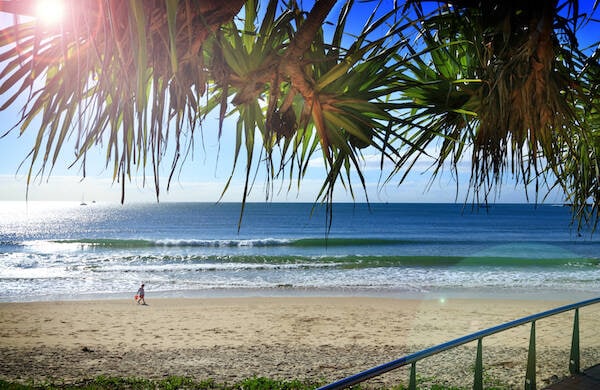 Get your parcel of fish and chips from Mooloolaba Fish Market on Parkyn Avenue, and bags a picnic table overlooking the tranquil beach of the Spit across the road for the perfect on-holiday lunch or dinner.
2. Hunt for goodies at Eumundi Markets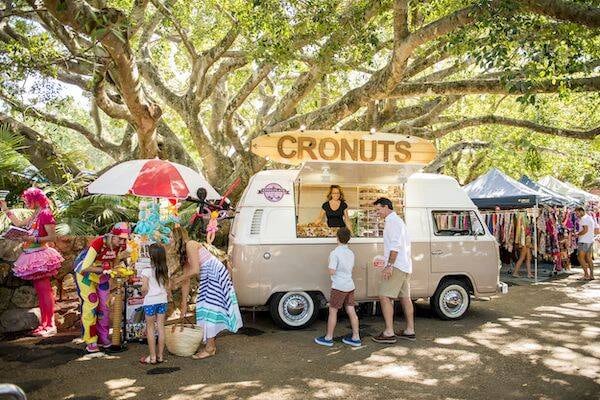 One of the oldest and arguably still the best, Wednesday and Saturday Eumundi Markets' ethic of "make it, bake it, sew it, grow it" still holds true, with colourful clothing and art, handmade treats and freshly grown produce.
3. Take a cooking class at Spicers Tamarind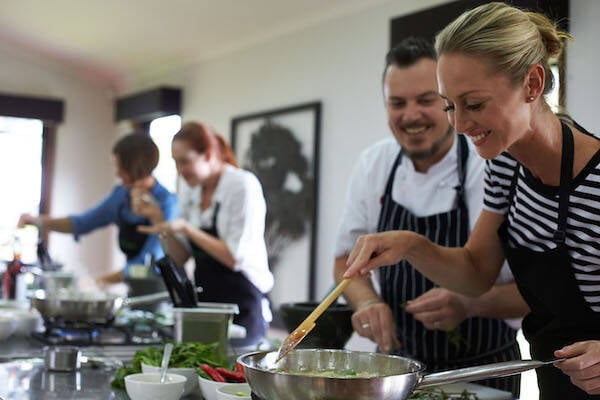 In a lush, exotic setting, executive chef Dan Jarrett and his team at Spicers Tamarind lead small group classes in everything from Thai street food to classic French cuisine, rounding off with a shared lunch with wine.
4. Sip your way through the local craft beer scene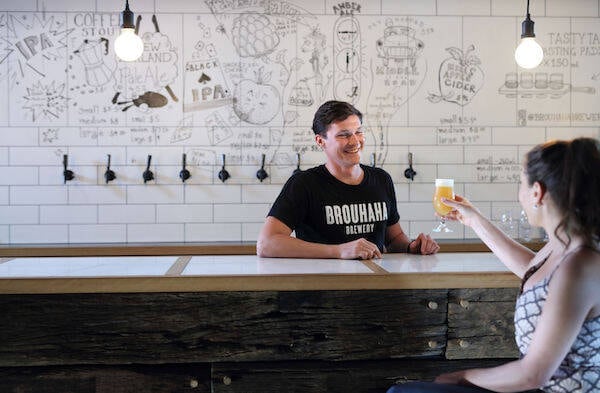 There's been an explosion of micro-breweries popping up in the Sunshine Coast region of late, from the hinterland to the coast. Let someone else do the driving and take a craft beer tour to see and taste some of the best – including the flavours on offer at Brouhaha brewery (pictured).
5. Take yourself on a DIY picnic trail
Pack a cooler bag, plenty of change and the sat nav to explore the Sunshine Coast's farm gates on a DIY foodie trail. Keep an eye out for red claw, strawberries, figs, cheese, pastured free range chicken, pork and beef, feijoas, vegetables, herbs and fruit and more.
6. Drool over the tasting menu at hatted restaurant, the Long Apron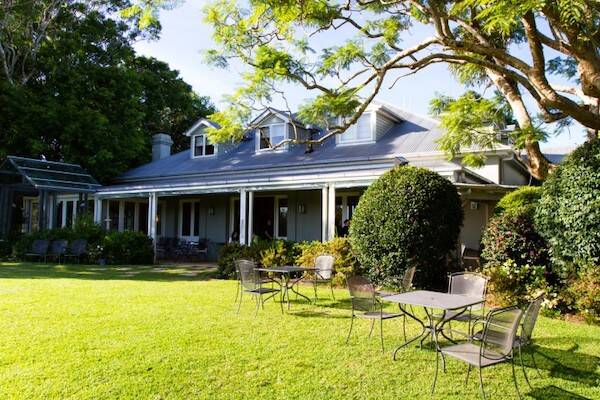 Its elegant country-house feel belies the cutting-edge cuisine, precision-plated by chef Chris Hagan and the team at the Long Apron. Settle in for a long, memorable lunch with lots of surprises guaranteed.
7. Visit the iconic Buderim Ginger Factory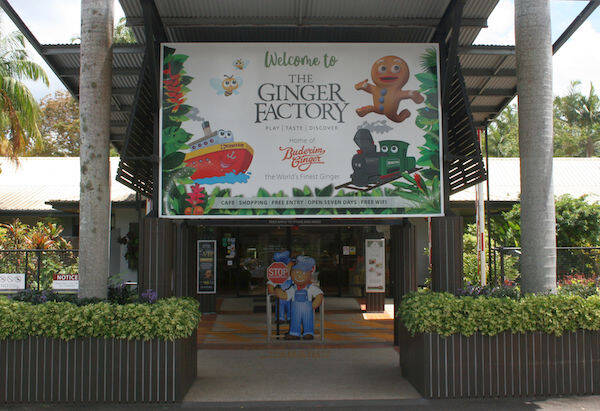 Ginger can be divisive, but if you're in the 'love it' camp, take yourself for a wander at the gardens of the Buderim Ginger Factory. See how it's grown, take a tour of the factory to see how it's processed and enjoy ginger-infused dishes and ice-cream at the cafe.
8. Dine at the legendary Spirit House
No Sunshine Coast visit would be complete without a meal at the Spirit House. Romantically set among tropical foliage in a red pavilion over a lotus-filled pond, the Spirit House has been reinventing itself and its unique modern Thai menu since 1995.
9. Join a Sunday barbecue in a barn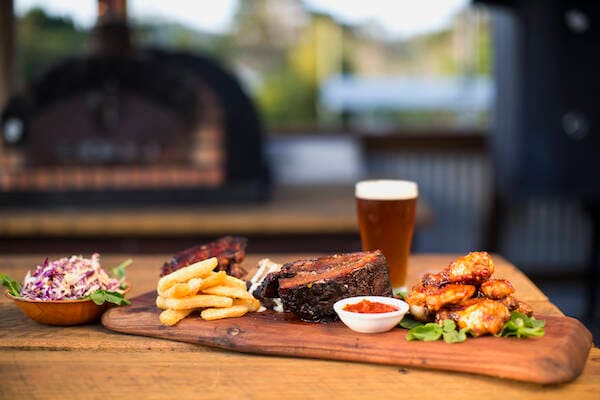 At Kin Kin General Store's Black Ant Gourmet Cafe, Sunday barbecues in the barn feature owner and chef Jodie William's own beef, smoked in-house; local persimmon-fed pork; lamb, chicken and heaps of salads. Pair it with a Kin Kin Vienna beer made from local hops.
10. Join the celebrations at the Sunshine Coast's new food festival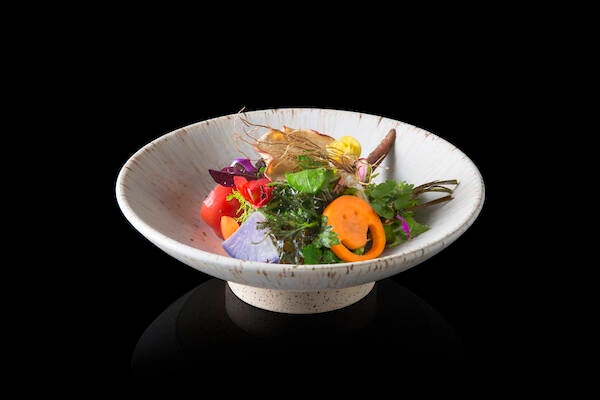 Join locals, interstate and international chefs showcasing the best of the region's food with cooking demonstrations, lunches, farm visits and beautifully presented dinners (featuring dishes like the one above) during the Sunshine Coast's newest food festival – The Curated Plate.

Ready to have your own Sunshine Coast foodie adventure? Choose from one of our great value fares!