Northbridge is the gritty, swaggering sibling to shiny central Perth. As you cross over Yagan Square to this urban burb, you'll find a collision of maker-driven boutiques, independent bars and restaurants, street art and neon Chinatown shops, in a hotbed of modern culture. Dive in.
1. LIL' TOASTFACE
Arguably the tiniest cafe in Perth, this literal hole-in-the-wall, Lil Toastface sets out chairs and tables on the pavement each day, and serves excellent coffee and cheap, toasted eats.
2. THE BIRD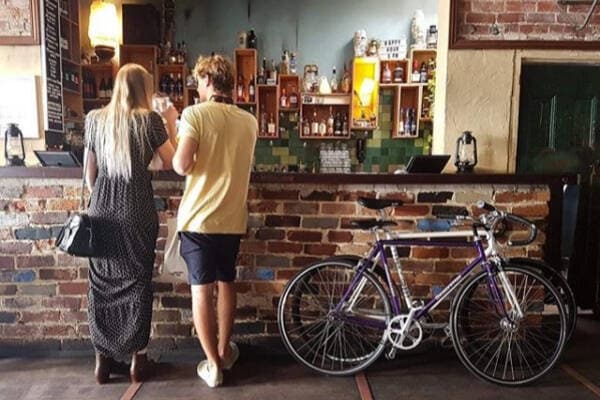 One of Perth's genuine live music haunts, The Bird focuses on a hip, youthful market and offers everything from underground indie to hip-hop, with the occasional comedy night thrown in. It's always welcoming and approachable: walk through to the backyard for a communal vibe.
3. CHICHO GELATO
Perth's best gelato is found right here at Chico Gelato – evidenced by its nightly queues (even in winter). The husband and wife team make everything from scratch, and you can taste the difference. The pistachio is other-level. Or be daring and try one of the limited-run concoctions and chef collaborations, such as smoked honey, rosemary and walnut.
4. PERTH CULTURAL CENTRE
Leading off William Street is the Perth Cultural Centre or PCC, a pedestrian zone worth exploring. Here, the independent Blue Room Theatre sidles up against the edgy Perth Institute of Contemporary Arts, hangout zone PICA bar, the free-entry Art Gallery of Western Australia, a nature playground, a couple container cafes and, opening in 2020, the New Museum.
5. OLLIE & SONS
Get your fix of men and women's streetwear at Ollie & Sons, the clothing haven that's often rated as highly for its service as its threads. Think throwback denim cuts, executive-look backpacks made from recycled plastic bottles, Converse sneakers and printed skirts. The name is drawn from the owners' border collie, which is often seen lazing about.
6. WINES OF WHILE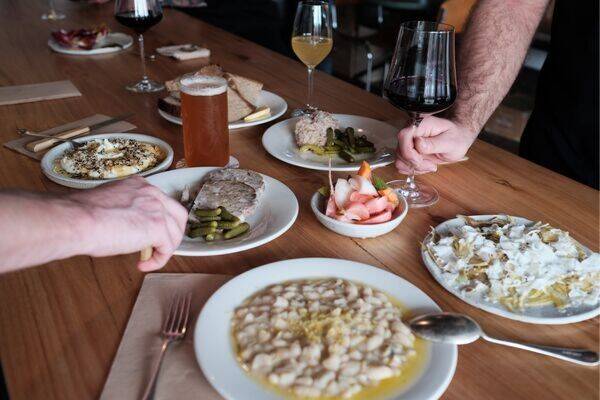 Natural wine bar, Wines of While doubles as an excellent restaurant, with the feel of a house party. The 60-seater spills out onto the pavement and somehow, people on the tables always get talking. Get in early as the bar doesn't take reservations. Try the surprisingly delightful white beans.
7. SUMIYA GIN
With Chinatown weaving through Northbridge, there are plenty of cheap and cheerful eats around but Sumiya Gin is one of the best. This authentic Japanese charcoal barbecue joint sizzles wagyu and wafts smoke at every table. It's BYO, too.
8. WILLIAM TOPP
If you're searching for a gift with chutzpah – a statement jewellery piece, handmade ceramics, wooden toys or framed tea towels, say – William Topp is where to go. It's the kind of gift store where you actually want to keep everything for yourself; best to budget for two things instead of one.
Published 30 September 2019. Words by Fleur Bainger; Image Credit Lulu Cavanagh