If it's been a while since you visited Newcastle, you may fail to recognise the former industrial hub best known for coal, steel, Silverchair, Miranda Otto and Jen Hawkins. From boom to bust, Newcastle has risen once more to become one of Australia's coolest coastal cities.
Historic and landmark buildings are being converted into luxury apartments, hotels and hip whisky bars, while warehouses house gin distilleries, chic homewares stores and pan-Asian or Mexican eateries.
Stylish hotels take over the Newcastle skyline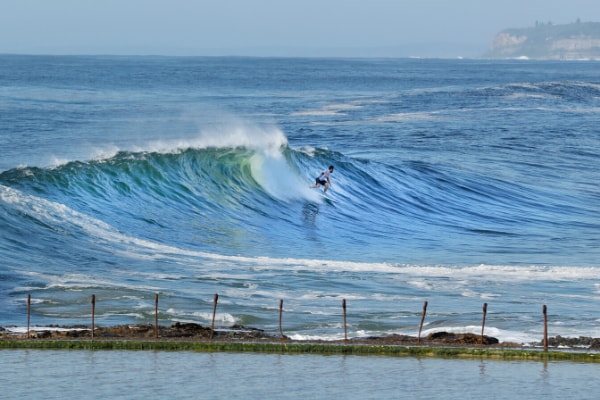 The kind of classic beachside scene Newcastle is known for: credit Chris Elfes
Three new luxury hotels – the Doma Group's Little National, Crystalbrook's Kingsley and QT Newcastle – will open this year as the city's jagged-teeth skyline is slowly being filled in. The 106-room QT Newcastle will occupy part of the former 111-year-old David Jones building, from which the smell of freshly baked cookies once wafted across the city.
Retaining the landmark building's heritage facade, QT Newcastle will open with a rooftop bar in the revitalised East End precinct, within spitting distance of the harbour and surf beaches.
Crystalbrook, meanwhile, will transform Newcastle's landmark 'Roundhouse' former council administrative centre into a luxury hotel due to open in late 2020. Housed in a brutalist architectural style building, Kingsley will be Newcastle's first five-star hotel.
Embracing the shifting landscape, and celebrating what's been and what's to come, Kingsley aims to be elegantly sophisticated and culturally connected. The City Hall, Civic Theatre, Art Gallery and War Memorial Cultural Centre lie on its doorstep.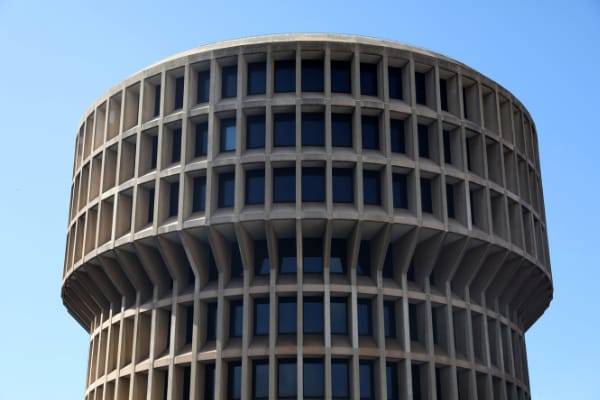 The striking brutalism of Newcastle's Roundhouse building: credit Chris Elfes
Former Crystalbrook Collection CEO Mark Davie has watched Newcastle's extraordinary growth with interest and believes there's really nothing like this building. "It has a strong identity and connection to the city of Newcastle," he says.
Everywhere you look there's growth and change, building on the momentum created by Renew Newcastle, an initiative that reinvigorated the CBD by breathing life into unoccupied buildings.
The best new restaurants worth checking out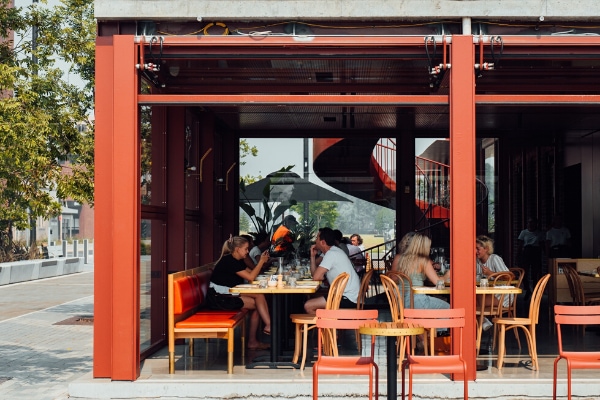 The airy interiors of Signal Box, Newcastle: credit Signal Box
Newcastle's burgeoning food scene is also coming into its own; stepping up from its working-class roots and spreading beyond the bustling Darby Street strip.
One of the newest additions is the Signal Box, housed in a historic working railway signal box that operated until the Newcastle heavy rail line closed in 2014.
Today the 1930s heritage building has a new lease of life, with a stylish steel and concrete dining pavilion offering a nod to the site's industrial past. A steel spiral staircase leads to the rooftop, where diners can take in twinkling city vistas and see the historic signalling and lever gear. Be sure and try chef George Mirosevich's crispy tiger prawn tacos with slaw, baja sauce, avocado and pico de gallo, perhaps paired with a local Farmer's Wife G&T.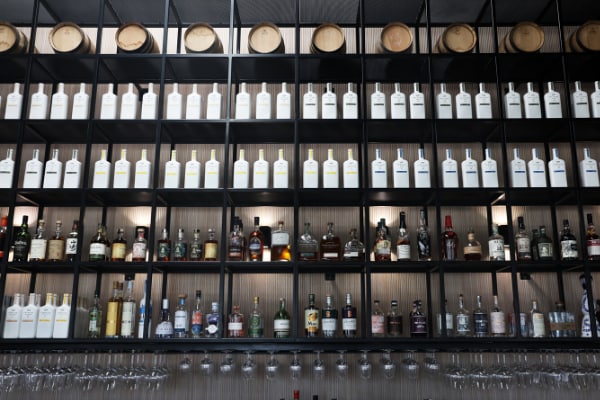 What to try first? The many wares on offer at Earp Distilling Co: credit Earp Distilling Co
For another local gin experience, head across the Hunter River, to the village of Carrington. There, the Earp family, which has operated businesses in Newcastle since 1883, has opened Earp Distilling Co., a gin distillery and stylish bar in a repurposed tile warehouse space. It's open for killer cocktails, spirits, and locally produced beer and wine, and the star attraction is a 5000-litre still from the Netherlands nicknamed Zeus.
Deliciously cool interiors at Earp Distilling Co: credit Earp Distilling Co
Back over the river, experience the gastronomic leap that's taken place in Newcastle at Flotilla, brought to inner city Wickham by former Silverchair bassist Chris Joannou. Executive chef Paul Niddrie returned to Newcastle to open Flotilla, which has a Venice Beach vibe and a Japanese-influenced menu heavy on French technique. Niddrie is excited about not only offering sophisticated yet approachable food but helping build Newcastle's emergent food scene.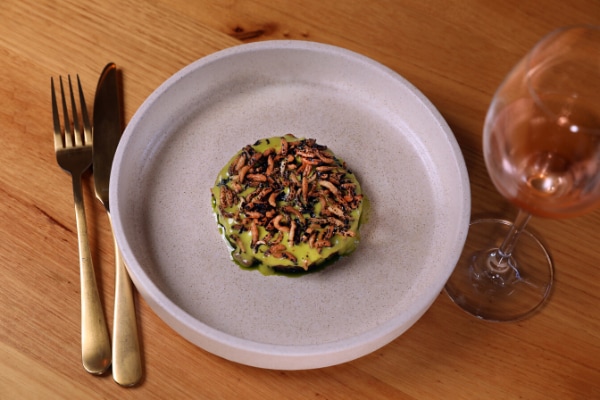 Really, really, ridiculously good looking food at Flotilla: credit Flotilla
"Flotilla bridges the gap between Sydney and Newcastle dining," he says. "You could plonk it anywhere in Sydney and it would fit right in."
Novocastrian born-and-bred Joannou is also co-owner of Carrington pub The Criterion Hotel, and West End bar-restaurant The Edwards, which has literally risen from the ashes of a fire that closed it for just over a year. Housed in a former dry-cleaning business owned by Joannou's parents, The Edwards is a local fixture, offering a welcome that's as warm as a summer's day.
Joannou says: "Newcastle has experienced huge change and while at heart it's still a big country town, it's starting to really mature. It offers great food, an unbeatable lifestyle and a growing level of sophistication."
Embracing the Newcastle lifestyle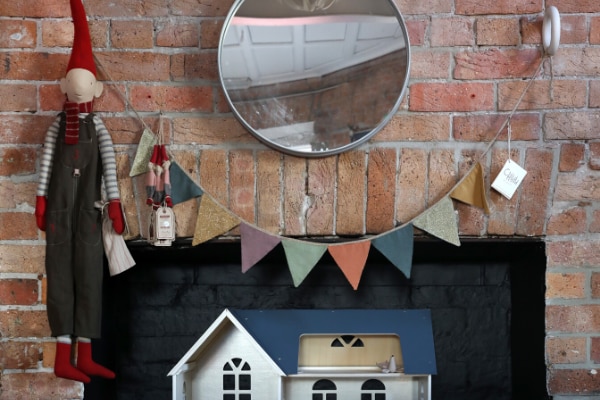 Cute wares on offer at Pappa Sven: credit Chris Elfes
Libby and Matt Helinski, who run Nordic homewares store Pappa Sven and two Scandi-style Airbnbs in inner city Cooks Hill, moved to Newcastle a decade ago when the city was on the cusp of change. Typical of many newcomers, they were attracted by Newcastle's lifestyle, potential and the opportunities on offer.
Libby believes Newcastle's supportive community encourages and enables people to organise events, open businesses and get involved in ventures that they might not attempt in larger cities. "People really support their local businesses and want to see them succeed. We have so many great bars, cafes and restaurants that have opened in the last few years run by people just like Matt and I."
Lifestyle counts for a lot here. credit Chris Elfes
Joannou agrees, adding that visitors are often taken back by the city's architecture, history and magnificent beaches, as well as Novocastrians themselves, whom he describes as passionate, proud and friendly. "Not a week goes by when one of my mates from Sydney says they're thinking of moving here," he says. "All I can say is get your ass here and check it out for yourself."
Words by Sheriden Rhodes; published Friday 20 March 2020