Summer may be over, but the party's still well and truly going in Melbourne this month. The main events this March 2023 include the return of the famous Formula One Grand Prix, PayPal Melbourne Fashion Festival, Melbourne's iconic Food and Wine Festival, and so much more art, food, and music.
Here's what's on in Melbourne in March, and maybe to be safe, book another flight for April.
PayPal Melbourne Fashion Festival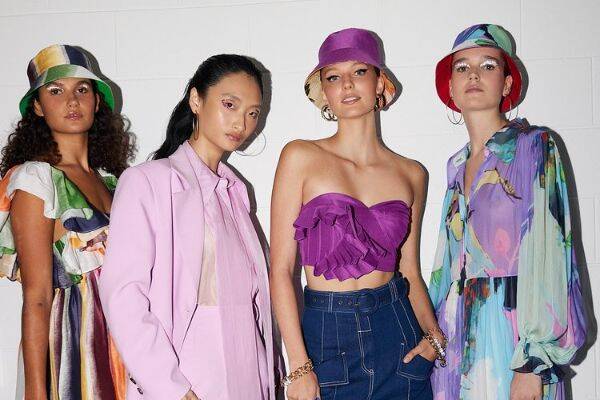 Photo by: Melbourne Fashion Festival
March 3 – March 11 2023
Royal Exhibition Building, Carlton + around Melbourne
Category: Fashion
Fashionistas and design fanatics, get ready for the return of Melbourne's biggest fashion festival.
PayPal Melbourne Fashion Festival kicks off on March 3, with 10 days that celebrate the very best of Australia's fashion, art, and culture. The world-class runways will feature the latest from homegrown designers with the festival's home base at the Royal Exhibition Building in Carlton and independent runways popping up across Melbourne. Beyond the runways, there'll be shopping events, pop-ups, networking events, styling and beauty workshops, exhibitions, live entertainment and more.
There'll be over 100 events spanning across more than 60 venues, so you'll never be far from your fix of fashion.
Book your tickets for PayPal Melbourne Fashion Festival
Melbourne Food and Wine Festival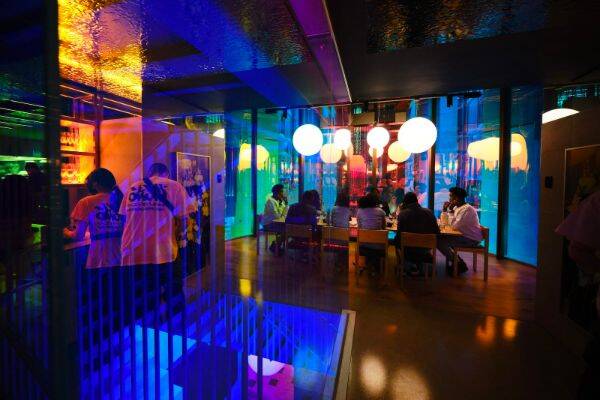 Photo by: Melbourne Food and Wine Festival
March 24 – April 2 2023
Federation Square + around Melbourne
Category: Food
Break out your stretchy pants and forget about grocery shopping, because the Melbourne Food and Wine Festival is back, with a program so full of the tastiest delights and delicacies that you won't know where to start.
The two-week festival has over 100 free and ticketed events city-wide, with Federation Square serving as MFWF's HQ and will be kicking off with the iconic World's Longest Lunch and World's Longest Brunch events at Treasury Gardens.
But don't worry if you can't make those, because the entire two weeks is packed with special events hosted by local and global culinary superstars including Diana Chan, Curtis Stone and Danny Bowien, and incredible tastings and multiple-course unique experiences and Melbourne's best restaurants.
Book your tickets for Melbourne Food and Wine Festival.
Melbourne International Comedy Festival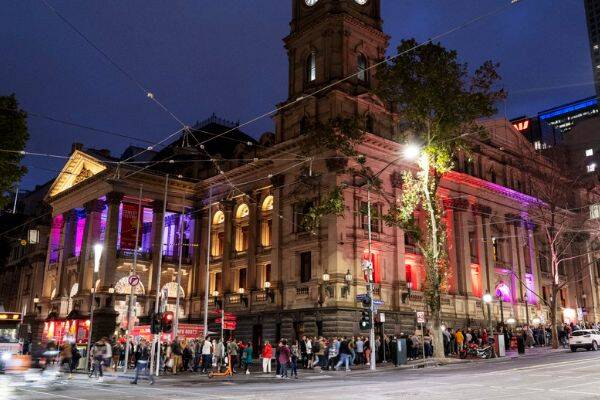 Photo by: Visit Victoria
March 29 – April 23 2023
Around Melbourne
Category: Comedy
We could all use a giggle after the last few years we've had and Melbourne International Comedy Festival is certainly delivering, with a whopping 600+ shows of the world's funniest people over March and April.
International superstars including Arj Barker and Danny Bhoy will be touching down in Melbourne to deliver the belly laughs, while local icons like Kitty Flanagan, Wil Anderson and Melanie Bracewell will be sure to be sell-out successes. And for those who want to be ahead of the comedy curve, expect to find the best up-and-comers and emerging comedians in this year's lineup. There are plenty of kid-friendly and free shows for the whole family to enjoy, too, with live performances taking place at Melbourne's top venues.
And if stand-up comedy isn't your thing, check out the program for the cabaret, theatre, film, visual arts and street performances.
Book your tickets for Melbourne International Comedy Festival.
Formula 1 Rolex Australian Grand Prix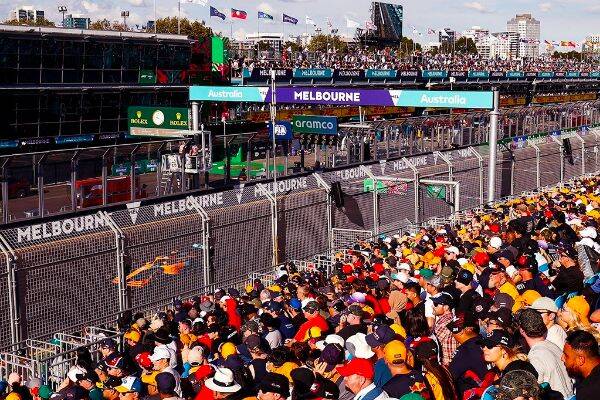 Photo by: F1 Australian Grand Prix/ Instagram
30 March – 2 April 2023
Albert Park
Category: Sport
There's nothing that can bring a Melbourne weekend to life more than the high-pitched zooms that come with the famous Grand Prix. The Formula 1 Rolex Australian Grand Prix makes its triumphant return for four days in 2023, and racing fan or not, the entire city feels electric, with an infectious energy that'll have everyone furiously booking tickets for the grandstand. Racing greats Lewis Hamilton, Max Verstappen, Fernando Alonso, Charles LeClerc, Lando Norris, Sergio Perez and local Aussie Oscar Piastri will be taking on the circuit at Albert Park, while The Jungle Giants, Hayden James and Birds of Tokyo will be headlining the off-track festivities. Tickets are flying, so make sure to book in for whatever events you can.
Book your tickets for Formula 1 Rolex Australian Grand Prix.
& Juliet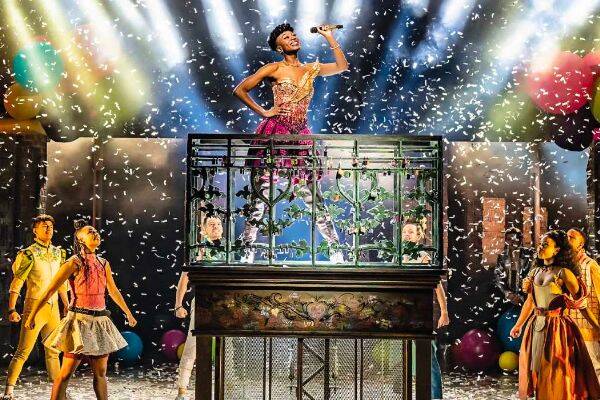 March 2023 onwards 
Regent Theatre 
Category: Musical Theatre 
& Juliet is what you get when you combine Shakespeare, pop music and the Emmy Award-winning writer of Schitt's Creek, David West Read. Instead of rehashing the classic tale of Romeo and Juliet, this new musical asks, "What if Juliet didn't choose Romeo?", and takes you on her journey of self-discovery and fresh beginnings – all with an incredibly high-energy soundtrack, of course. The award-winning production took the West End by storm and has been praised for its humour, wit and energy, with a talented and diverse cast that will leave you walking out feeling utterly joyful.  
Book your tickets for & Juliet.
Monet & Friends at THE LUME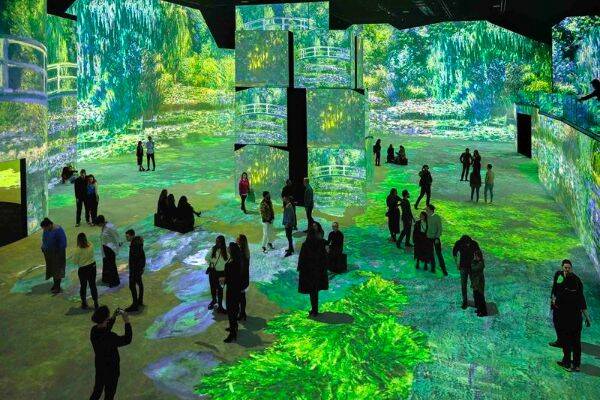 Photo by: The LUME Melbourne
March – 30 June 2023
Melbourne Convention Exhibition Centre 
Category: Art 
Described as 'an epic adventure into French Impressionism' Monet & Friends is a truly wonderful, sensorial immersive experience for both art connoisseurs and novices alike. Walk through a dream-like world of some of the most famous Impressionist artworks – from Monet's Water Lillies to Degas' dancing ballerinas. You'll be surrounded by the light and colour of these incredible artworks, all brought to life through the sounds of Debussy and Tchaikovsky. Take a detour from your trip in Melbourne into 19th century Paris and the French countryside for an experience of art like no other.  
Book your tickets for Monet & Friends at THE LUME.
Brunswick Music Festival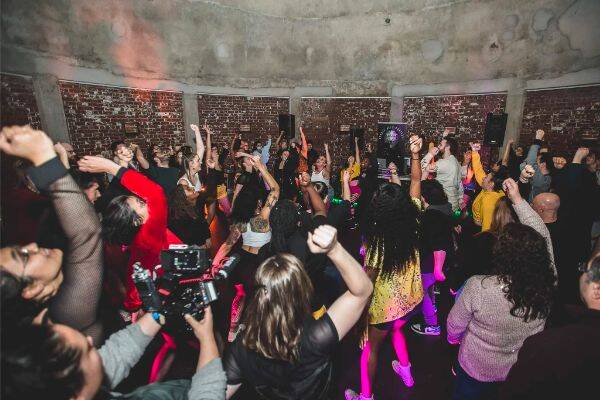 Photo by: Brunswick Musical Festival
5 March – 13 April 2023
Brunswick 
Category: Music 
Brunswick Music Festival is back for another year, and Melbourne's longest-running inner city musical festival kicks off in style with the famous Sydney Road Street Party, which shuts down the main strip. Expect a day of food, frivolity, drinks, art, and of course, music. There'll be six stages of live music on the day, and incredible gigs at Brunswick's most-loved venues over the next two weeks from local and international acts, including Camp Cope, Leon Vynhall, Crumb and Mdou Moctar. There are shows for all ages, and free events for those looking to get involved but save some cash.  
Book your tickets for Brunswick Music Festival. 
The Queen Victoria Night Market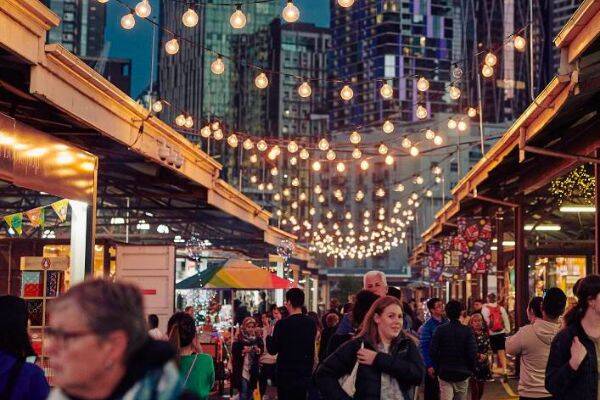 Photo by: Queen Victoria Market
Until 15 March 2023
Queen Victoria Market 
Category: Food 
One of summer's greatest festivals is sadly coming to an end for another year, so if you can make it, GO. 
Open every Wednesday night until 10pm, the market comes to life as the sun sets, with global street food trucks, cocktail bars, shopping stalls with some of the best artisanal goods you can get your hands on. There's ice cream and gelato for the kids (and adults), as well as arts, crafts and design stalls from Melbourne's greatest creatives. Enjoy the sparkle of the festoon lights and the line-up of live music and entertainment that make for a truly unique Melbourne experience. You can book premium tables for four or six people, but otherwise entry is free, with the only condition to eat yourself silly. With over 60 street food vendors, you might want to plan our outfit accordingly.