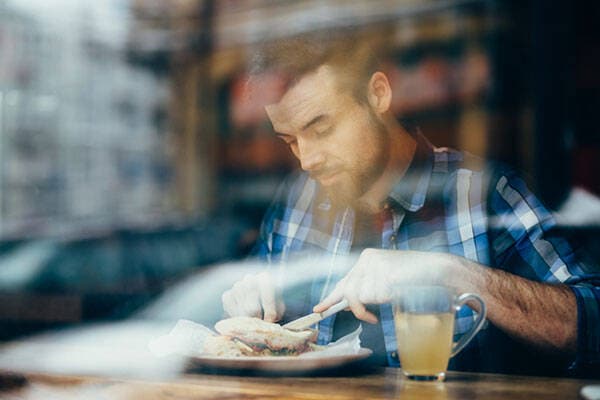 Business travellers are no strangers to dining alone, but with more and more restaurants catering to one, there's no reason to rely on takeaway. Ditch the desk lunches and delivery meals with our guide to Melbourne's best restaurants for solo diners.
Supernormal
With the share plate movement showing no signs of stopping, solo diners risk missing out on multi-dish meals. Not so at Supernormal, where almost everything on the menu can be modified for one. Dig in to miniaturised takes on the koji marinated chicken and octopus with nashi pear, or go for even more variety with a selection of one-bite snacks. From spicy wagyu beef buns to caviar, chive and dashi crackers, this inner-city hotspot has your after-work dinner sorted.
Rita's Cafeteria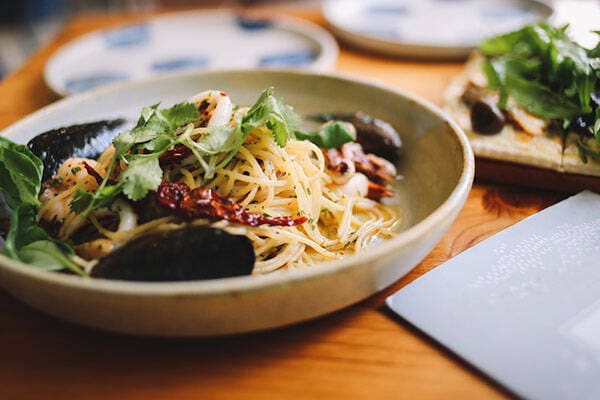 It's a fair hike for business travellers staying in the CBD, but this neighbourhood eatery is Abbotsford at its best. And with 10" pizzas specifically made for one, Rita's is the perfect place for solo diners who want a break from the city. Grab a seat at the bar and dig into a zucchini, mint and white anchovy pizza, or opt for a more traditional pie, like the famous Bingo Bango. Rather skip the slice? With everything from wagyu Bolognese to bug tail linguine made for one, top notch Italian is no longer just for date nights.
Industry Beans
A brunching institution come Saturday and Sunday, this trendy cafe and coffee roaster is surprisingly tranquil during the week, when the suburb's locals opt for breakfast on the go. And while many cafes are reluctant to share their Wi-Fi password, Industry Beans obliges with pleasure. Grab a spot on the long communal table, snag the coveted window seat or find a corner in the leafy outdoor garden, then get stuck into their inventive menu. From coffee braised short ribs with black rice and bean shoots to smashed avocado with green tea salt and goats curd, Industry Beans is where food meets function.
Embla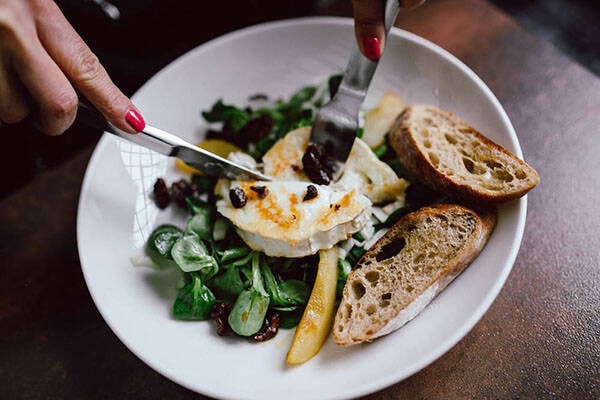 Seasoned solo diners know that the secret to a successful meal is the service, and this pocket-sized wine bar has it in spades. Pull up a stool for an after-work aperitif and a selection of small plates, or book a table for one for an indulgent midday lunch – whatever you do, don't miss out on their weird but wonderful wine list. It might look unfamiliar, but with friendly staff on both sides of the bar, you'll have no trouble finding a glass – and a snack – to suit your taste buds.
Rockwell and Sons
Burgers have always been a staple for solo diners – but this fast food classic isn't confined to takeaway. Winner of Australia's best burger, Rockwell and Sons combine traditional American flavours with a modern Australian twist. And with plenty of individual bar and window seating, you don't need a dining companion to dig in. Order the double patty smash burger with Carolina-style slaw to stick to the classics, or sample some of the restaurant's more out-there menu items. From smoked bone marrow and buttermilk biscuits to togorashi tater tots with kombu mayo, this cult favourite is a far cry from the drive thru.
Flying solo? Upgrade from takeaway to a table for one when you book flights to Melbourne with Virgin Australia.