It's the city of hidden gems; a place where the next must-see dining, shopping or entertainment destination is always tucked away just around the corner, ready for you to come and find it. Find our full guide of the most fun things to do in Melbourne below. This is a destination that doesn't need to shout about how amazing it is, because the cultural offerings and the recommendations all speak for themselves.
As a bonus, it's easy to get around via the public transport network, and can be done big or on a budget depending on what kind of trip you're after.
Find our full guide of the most fun things to do in Melbourne below.
Eat, eat and then eat some more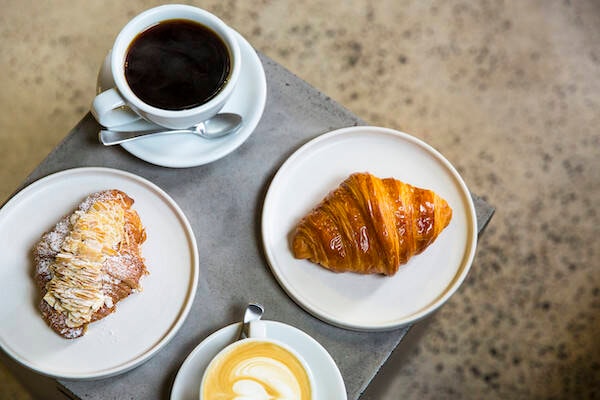 Some cities don't take food too seriously. Melbourne is not one of those cities.
With so many restaurants to choose from, everyone knows the dining game here is a competitive one - and yet the locals are more than happy to give kudos where kudos are due, lining up for the perfect bite or waiting patiently for a great reservation.
For breakfast, there's no going past croissant cult favourite Lune, where the queue snakes down the street even on a Monday morning. Simplicity is bliss here - you choose from just a handful of available pastries on the day, and there's a small selection of drinks to go with them, perfect for those overwhelmed by a bigger menu.
For lunch, head straight to Easey's in Collingwood, which serves burgers and beers from an old train perched on the roof of a five-storey building. While it's a novelty experience, they take their burgers seriously, with hot dogs and delicious sides such as mac and cheese and wings also available.
Or wander your way down to Rupert on Rupert, which is tucked into the back alleyways of Collingwood. A converted warehouse, head inside to find their stunning indoor garden and enjoy a pizza or a plate from the Mediterranean-inspired menu.
For dinner… well, you're on holiday, so why not go ahead and order an entire plate of cheese? Milk The Cow in Carlton is a licensed fromagerie which offers cheeseboards, fondues and - a favourite - cheese flights, where they carefully select matching cheese and wine combinations for you to make your way through.
If you're looking for something more filling, Hochi Mama has spots in both Richmond and the CBD, and has cemented its status as some of the best Vietnamese to be found in the city. Their Feed Me Now deal for smaller groups is an absolute steal, and gets you two small plates, two large plates and a side dish so you can try (almost) everything on the menu.
And finally, no day is complete without dessert. Take yourself to Brunetti's in Carlton, where you may need to do several laps of the venue before opting for your pastry/gelato/cake of choice; or Babka in Fitzroy to pick up an Eastern-European-style cake or 'shoo fly' bun, which has been a talking point in the area for over 15 years now.
See a show, a play or a musical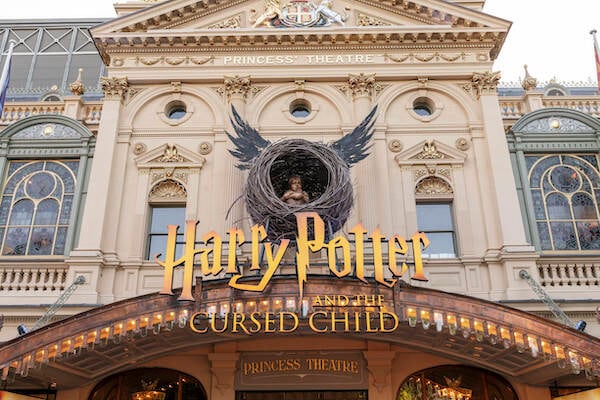 Melbourne lends itself to showbiz, with the East End Theatre District coming alive every night, featuring everything from big-name musicals to plays and comedy gigs.
Head to Her Majesty's Theatre to catch Hamilton, the must-see Broadway spectacular with a long list of awards. It's been ever-so-slightly adapted for an Australian audience and filled with a diverse, local cast and crew of Caribbean, New Zealander, Mauritian and First Nations heritage.
Or there's the reimagined Harry Potter and the Cursed Child at the Princess Theatre. Previously run over two nights, it's now one 3.5 hour show which keeps you engaged throughout, with some truly jaw-dropping moments. The real magic here is also in the theatre details - keep looking up, down and all around you, take special note of the carpet, and check out what's going on in the merchandise area during the interval.
There's also Hairspray, set to launch at the Regent Theatre this month. Or Moulin Rouge, fresh from a stint in Sydney and ready to can-can its way into the hearts of Melbourne watchers.
Every restaurant around the Theatre District specialises in ensuring you can get in a nibble and a drink pre-opening-curtain if you're short on time, or they'll time your dinner to perfect your experience before you head to your show of choice.
Shop your heart out
Your wallet may take a beating in Melbourne, even if you didn't intend to shop. It's simply difficult to avoid temptation from the stores here. From the biggest and best chains to the tiny, trendy establishments, you'll find yourself being lured in as you walk by.
There's well-known Chapel Street and Bourke Street Mall, great starting points and home to all the classic favourites. Or hunt down South Melbourne market or Queen Victoria market to find a bargain, fresh food and a side of excellent people-watching.
If you'd like to venture further, Fitzroy is a great place to wander and find a super-special gift. You'll find inspiration via St. Luke, which is worth a visit just for the experience of admiring their art supplies; or at Northside Records, where music lovers will find everything from new releases to bargain record bins ready to go.
Just down the road you'll find Gertrude Street, home to a mishmash of speciality stores and high-end boutiques, and complete with its own trendy hashtag to show off the street style: #peopleofgertrudestreet.
Stop by Le Labo for fragrances and Takeawei for the most gift-worthy ceramics. Gertrude Market features a numbered wall of ceramics and artwork to purchase and match the textiles and books that are laid out on their long middle table; or stop by Phillip & Lea, where you'll find high-end spades and saucepans right alongside a wall of hard-to-find spices, tiny copper moulds for specialty cooking, and Swedish tea towels.
Book lovers, hustle your way down to Carlton for both Readings and Readings Kids. The bookshops of your dreams, recommended by author Zoe Blake-Foster herself, there's something here for absolutely everyone, even the hidden gems you'd be hard-pressed to find in other book shops.
Dive into the cultural scene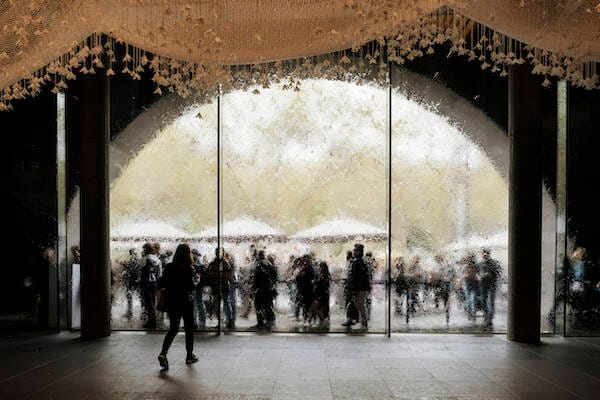 Melbourne - like so many other things - does art well. The NGV (National Gallery of Victoria) is reminiscent of New York's best museums, and is just as popular with locals as it is with tourists. They're currently running 'The Picasso Century', which was exclusively developed by the Centre Pompidou and the Musée national Picasso-Paris.
It features over 80 works by Picasso alongside over 100 works by his contemporaries, many of them artists rarely exhibited in Australia. Selected artworks also have explanations for kids attached, making it perfect for budding art lovers in your family.
The NGV also features a kids' area where little ones can sculpt and create their own art; a tea room; British, European and Asian collections, which are all free to see; and incredible contemporary exhibitions.
Or head to ACMI to find the Light: Works by Tate's Collection exhibition, which is the perfect place to take the person in your life who normally baulks at the idea of going to an art museum.
This exhibition celebrates groundbreaking moments from over 200 years of art history, and features everything from painting and sculpture to installation and the moving image - truly something to bring meaning to everyone.
Go for drinks (of course)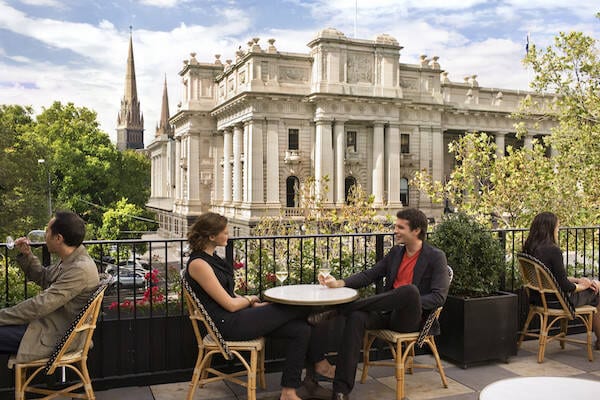 You're going to be thirsty after all those activities. Luckily, there are so many places across Melbourne to grab a tipple; the only problem you'll have is choosing where to go first.
Gimlet at Cavendish House comes highly recommended. Located in a landmark 1920s building with a nod to old-world glamour, it's the perfect place for a cocktail or glass of wine as you share a dish from the late-night 'supper' menu, which includes oysters, wood-roasted quail and a caviar service.
There's also Siglo Bar, which boasts a stunning location on Spring Street with views of Parliament and St Patrick's Cathedral. Sit on the terrace and take in the view, with a menu of Havana cigars available alongside the champagne.
As for wine lovers, you'd be forgiven for stopping in for a quick drink at Carlton Wine Room and just… never wanting to leave. Chic and comfortable, this neighbourhood wine bistro offers bites such as raw kingfish, grilled octopus and rigatoni to match the wines on their menu.
And for something a little more casual, Stomping Ground in Collingwood or Moorabin is a favourite. The spaces are huge, and industrial-chic is met with indoor jungles and playgrounds for the kids. Food served up here is delicious, as are any of their 25 beers on tap. You can book in for a brewery tour or watch the footy; and if you sample a beer here that you really like, you can grab another one on your way out of Melbourne at the Virgin Australia terminal in the airport.
Get outdoors and active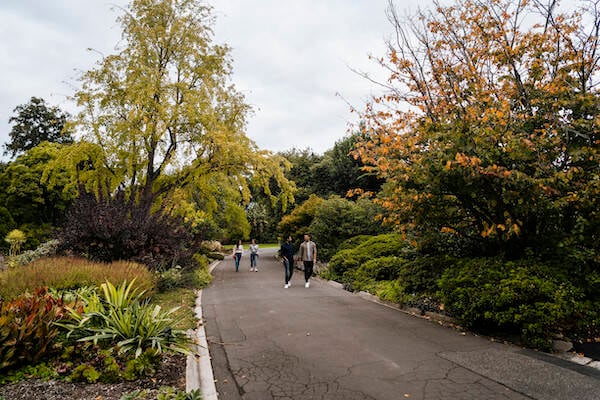 If you want to do as the Melbournians do, the footy is the best place to begin. Take in an AFL game at the MCG or Marvel Stadium, and be sure to grab a souvenir scarf so that you fit in nicely with the locals.
To get your steps up, The Tan is where you need to be. A 3.8km path looping the botanical gardens, this is where everyone comes for their jogs and dog walks; but if you don't quite fancy the exercise, you can always relax at one of the picnic areas overlooking the river, or take it slow through the botanical gardens.
After all that fresh air, you may like to take in a bathhouse to soothe weary muscles, or invigorate them with cold-water therapy. Sense of Self is the highest-rated and most popular in the city, although they keep numbers down for the experience, so it's essential to book.
Complete with a relaxation area, large mineral bath heated to 39 degrees, Finish sauna, cold plunge pool and pail shower, you can sweat it out, breathe it out or simply relax and take it all in… the choice is yours.
Be lost in the laneways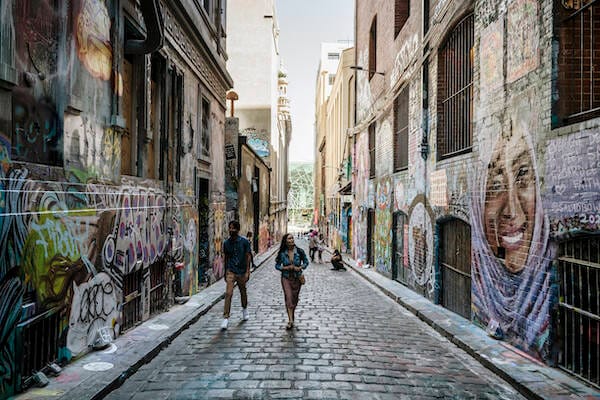 Did you even go to Melbourne if you don't have a photo with a laneway artwork? There are over 40 laneways in the city, and while many of them are worth a wander, some are true standouts.
Take a wander through ACDC Lane to find an ode to the Aussie band, located not far from where they filmed their music video for 'It's a Long Way to the Top'; and Hosier Lane for the most spectacular street art, although be prepared to be patient for the perfect photo.
If you're hungry, Centre Place is your best bet for hole-in-the-wall restaurants serving up delicious fare, or head to Hardware Lane to join the people spilling out onto the pavement and enjoying their meals.
Enjoy what's on offer for big (or little) kids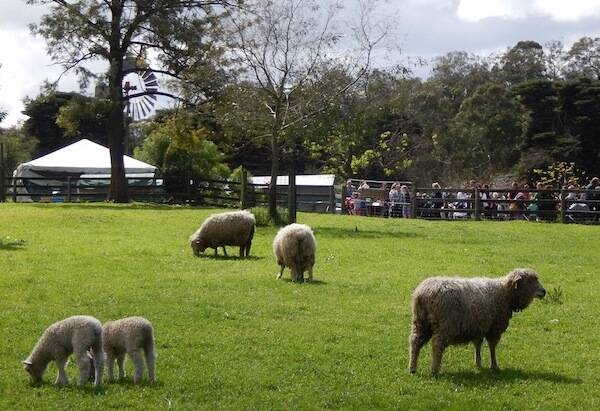 One word for you - Legoland. It's Australia's largest indoor LEGO playground, with more than two million LEGO bricks building out the 13 attractions throughout the building - including a cinema, mini version of Melbourne and a Duplo play area for the littlest of kids.
Families will love it, especially as you can purchase a combination ticket which offers access to SEA LIFE Melbourne Aquarium's exhibits; the penguin playground, the sharks, rays, sawfish and even Pinjarra the mega croc.
And if you still haven't had your fill of animals, there's also Collingwood Children's Farm. An independently-run, not-for-profit working farm in the heart of the city, kids will love the novelty of seeing the cows, chickens, ducks, pigs, goats and more while adults sip a great coffee from the cafe. As a bonus, duck over to Abbotsford Convent afterwards, packed with galleries and creative wares that are fun for the whole family to explore.
​​Inspired to take a trip to Melbourne? Virgin Australia flies frequently to Melbourne from all over Australia. Click here to book your next adventure.