Four distinct seasons and a top-notch list of things to do make this one of Australia's most liveable cities AND enjoyable destinations. Since good cheer and outstanding food are never in short supply, we think you might be interested in the very best bars in Launceston right now. Have a look and see which one you'll visit first.
The cosy character with the friendliest bartenders in town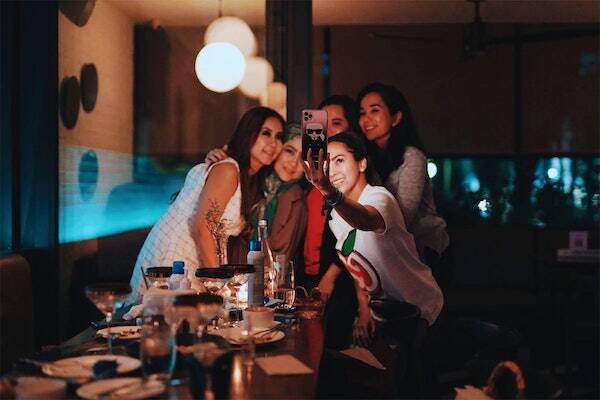 Dip into this intimate hideaway for what many believe to be the best range of Tasmanian whisky and gin in Launceston. You'll be in good company with locals who declare the Kingsway their favourite bar to hang out in for great conversation, live entertainment on the weekend and brilliant cocktails. The live gigs run the gamut from the Ukulele Scotsman to slam poetry; you just never know what you'll find inside. Jazz music mixes well with soft festoon lighting overhead, and the bartenders can recommend something smoky to fit the mood. On rainy days, you might also be able to catch a movie here, too. If you're looking for something nice, but not over the top, this is going to be your kind of place.
The brilliant boutique Tassie spirits bar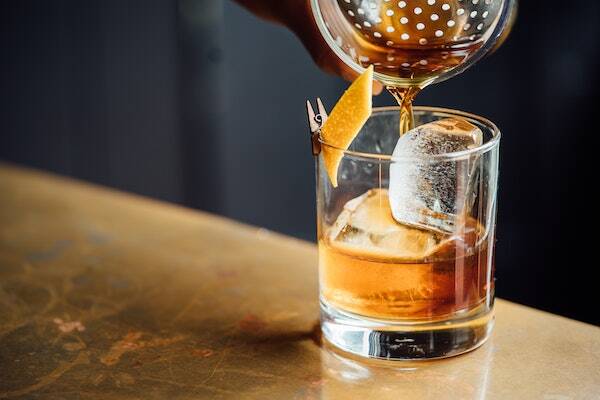 Don't you adore the feel of a heavy-cut glass tumbler with something magical inside? You'll love it here. With a sole focus on supporting Tassie-produced spirits, the Barrel Collective is more than just a bar. Pop in for a bit of an education, with servers who can speak with authority about the finer points of your drink of choice – or recommend a new one. Expand your horizons and leave your comfort zone by joining a masterclass to up your game, from single malt whisky to gin sour cocktails and everything in between. Tasting nights are hugely popular with curated selections that make it easy to sample something completely new without the commitment of a full pour. Check out the Facebook page for happy hour information from 5-7 pm on weeknights.
The local's favourite for beer and burgers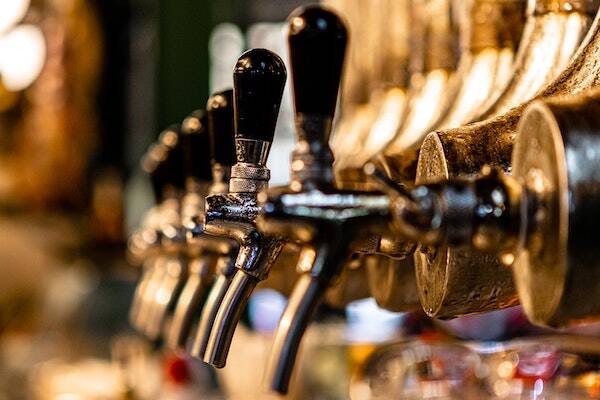 Belly on up to the bar and make the most of the 17 taps that feature a tasty range of international, Australian and Tasmanian beers – including gluten-free pours and some seriously ambrosial ginger beer. Saint John Craft Beer Bar is one you'll be telling people about. And If you're the designated driver? No worries, the alcohol-free alternatives will please your taste buds aplenty. Don't discount the cocktail offerings here, though. Mezcal and tequila sit aside craft gins and whiskeys ready to tickle your fancy, and a mocktail is never a boring second-best. Locals nestle into the cosy nooks and crannies for the thickest, juiciest burgers in Lonnie with crispy-crunchy chips and a playlist that hits the right spot between ambient and enjoyable.
The clever wine bar with sensational small plates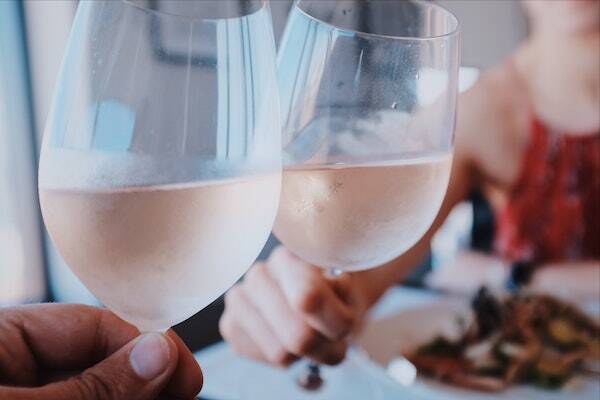 Think of this beauty as the new kid on the block. Stalled by Covid, Havilah is now ready to serve you in its serenely stylish space. Clean lines and a practical-chic palette of calming creams, tan leather banquettes and local timber envelop guests in warmth and a bit of subtle glam. Havilah features its own branded wines (per the website, "everything that isn't Pinot Noir, Chardonnay and Riesling… fun stuff, fizzy stuff, orange stuff…") and those from Two Tonne Tasmania (TTT). In a less-structured food and wine setting, patrons can enjoy elegant charcuterie boards and bites, as well as produce-rich mains presented with a flourish. We hear the sticky toffee pudding with a side of malt ice cream is a life changer. As to which wine pairs best with that, you'll have to decide for yourself.
The small bar with delightful food options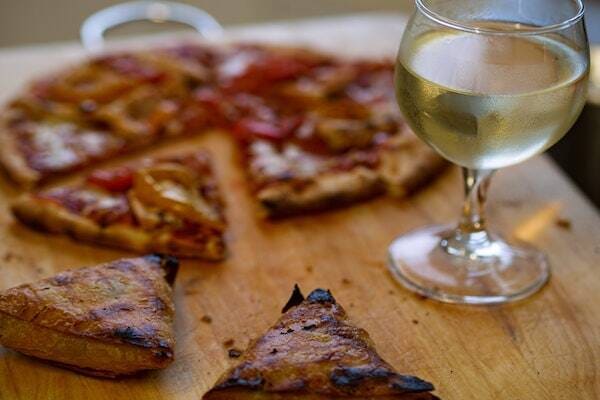 This warm and friendly stand-out is welcoming of larger parties and groups of two, or even one. European-inspired and detail-oriented though completely unpretentious, Bar Two would be as much at home in a big city as it is in laid-back Launceston. It's a masterpiece of hospitality. We love the neighbourly vibe here, nothing is too much trouble, and the specials reflect the best of what's fresh and in season. We can't go past a dozen oysters and a bottle of bubbles to start, but it's almost impossible not to order a pizza, too. With great music and efficient service, you can linger as you wish, or eat and go. If you're stumped, ask the owner for a recommendation. The local Negroni is a high-flier, and you'll be surprised at the range of lush Tassie Shiraz. Stop in for a quick one; stay for longer than you thought.
The lively extrovert where the party's always poppin', and vegans rejoice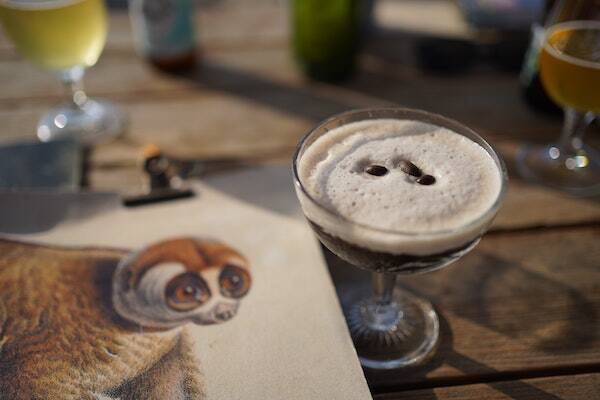 Quaint and moody with a side of industrial dash, Bakers Lane is the place to fuel up that includes everyone. Plant-based diners will welcome the variety of veggo-friendly menu items both in terms of food and drinks (I'm looking at you vegan espresso martini.) Carnivores won't be disappointed either, with a slow-roasted pork shoulder slathered in whisky sauce, cole slaw and apple peach piccalilli. Swing by for the evening's kick-off or make an entire evening of it. Live music and late nights make this a popular spot any night of the week, and the dance floor is just the spot to appreciate the tunes. Smack in the midst of the CBD and with prices that won't empty your bank account, this cheap and cheerful has a lot going for it.
The swish riverside local vino specialist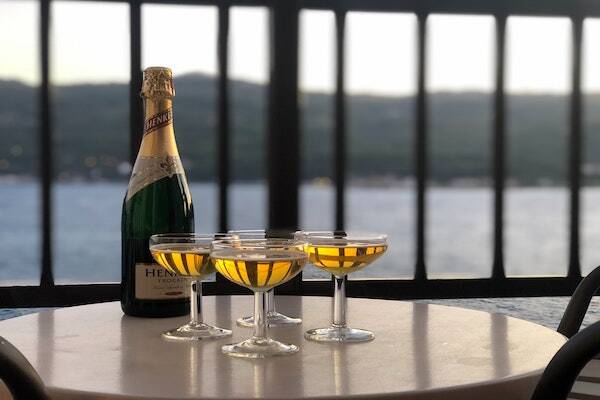 There's not much better than a perfectly paired meal and matched vino, and at Stillwater, that's exactly what you'll find. Bliss out over a location on the edge of the Cataract Gorge in an 1830's flour mill that overlooks the Tamar River. Contemporary conveniences and historical nuance combine for one of the best fine food and wine experiences you'll find in Launceston, bar none. Open for breakfast, lunch and dinner, we say it's never too early for a fresh mimosa or delicate Bellini, or too late for a nightcap. Stillwater's ethos is fresh, local, free-range and hormone-free, and as evidenced by the myriad awards it has won, they're doing something quite right here. See for yourself.
The Mediterranean beauty with the 26-page drinks menu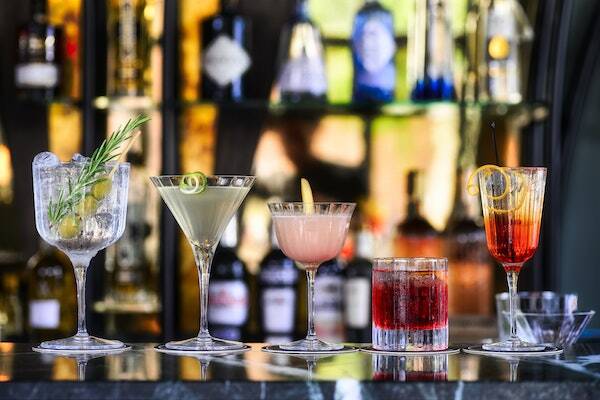 They've saved a spot for you at the bar. Pop in for nibbles and drinks and work your way up to dinner at Geronimo Aperitivo Bar and Restaurant. Plates are generous, and the food reflects what's in season. The wait staff knows their stuff, and they won't hurry you along. We like the sharing aspect of the menu because that way everybody gets to try more, and with a 26(!) page drinks menu, you can be daring with the drinks if you wish. There is a fair amount of wine available by the glass in the event everyone can't agree on a bottle, as well as beers and ciders, signature cocktails, classics and a full page of inventive mocktails. Happy hour from 3-6 pm daily is a good bet with half-sized cocktails for $10. On pretty days, enjoy sidewalk dining under blue skies.
The community-focussed go-er for the cheapest drinks in the CBD
Looking for a bit of entertainment? Practice your pool, take dead aim with your dart and sink that snooker ball at the Launceston Workers. This is easily the bar that you could make a day out of with something always happening, and friendly regulars pulling you in for a yarn. Boasting the cheapest drinks in town, and an easy-to-get-to central Launceston location, you're well placed for walking, and it's easy to grab a cab should you need one. Some might scoff at the '70s paint job, but we say it adds some personality and sweet vintage vibes to the place. Everyone's welcome, and it's pub food, so you know what to expect. Come as you are.
The beer connoisseur's cultural centre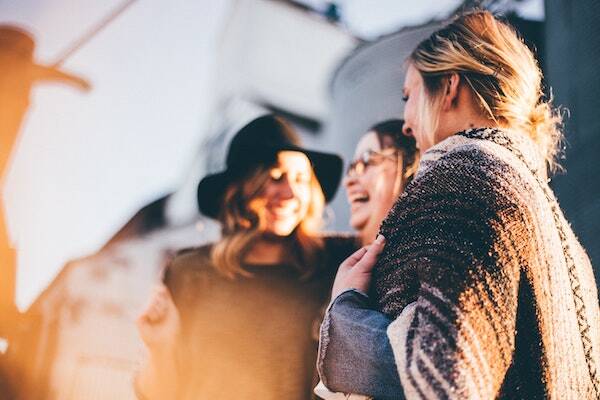 If you're a craft beer fan, this is the place you want to park it. Spring for a paddle at Tandy's Alehouse and savour a sweet selection of Tassie-crafted beers, then switch it up with something local off the spirits and wine menu. Since they don't serve food, your options are a bit more open. If the bar snacks don't do it for you (chips, nuts, jerky) order takeaway from next door at the Curry Club and they'll bring it to you right at your barstool, how's that for service? The booths are clubby and chummy, great for a catch-up with mates or for settling in as you plan what to order next. 'Tap Takeovers' where local breweries take over the reins give beer-lovers an opportunity to extend their palate. We love the Tandy's Hefeweizen.
The comfortable pleaser with outdoor seating and a gin-tastic selection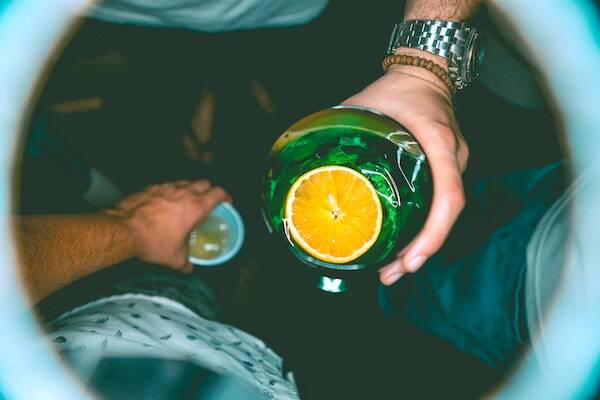 A hand-picked cocktail and gin selection? More than 30 boutique beers from which to choose? Yes, please. Phone a friend and get yourself to Alchemy for what is sure to be a great time at one of Launceston's best bars. Book a table in advance to be sure of seating; it's easily done online at the website or on their Instagram page. Specials are innovative, and you'll likely want more than one, so ordering food is a good idea. Pop in for a Sunday sesh to sample signature pours, which pair well with sticky sesame cauliflower or dukkha lamb ribs. A few of the cocktails we've liked the sound of recently? The Lavender Malt Sour and the Spicy Blood Orange Collins. Cheers to that.