From designer fashion to an op shoppers dream, this seaside holiday spot has something for everyone.
More than that, the shopping centres on the Gold Coast are destinations within themselves: places to shop, explore, rest and relax, no matter what the weather.
So, whether you're in the mood for some serious retail therapy or places to spend a day, here is your ultimate shopping guide to the Gold Coast.
1. Pacific Fair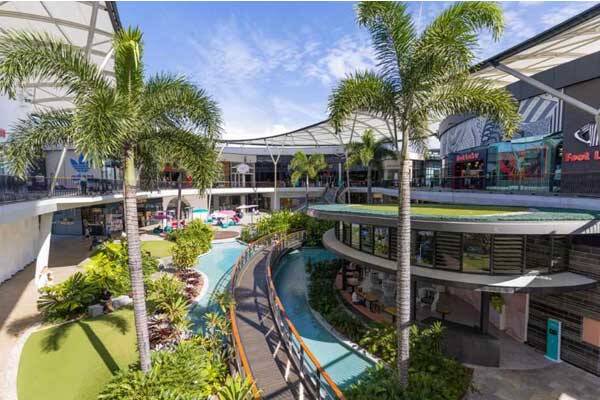 2 Hooker Blvd, Broadbeach Waters QLD 4218
Affectionately known to locals as Pac Fair, this extravagant shopping centre is known for its stylish design and is the perfect day out for the whole family.
As the biggest shopping centre on the Gold Coast, Pacific Fair has a huge range of stores to suit all tastes and budgets.
For the luxury brand lovers, visits to Tiffany, Louis Vuitton and Tag Heuer are musts. For unique gifts head to charming Home Bodii for customised sleepwear in a variety of fabrics. If it's fabulous fashion you're after, the top floor is dedicated to the likes of Camilla, Aje and Carla Zampatti. If you're feeling fancy you can also grab yourself a glass of bubbles and a delicious meal at one of the many dedicated dining zones, including The Patio.
Lesser known is Play Street, located on the ground floor which provides a joyful place for kids to burn some energy on the climbing frames, sensory activities and soft play areas (and give everyone a break).
2. Harbour Town Premium Outlets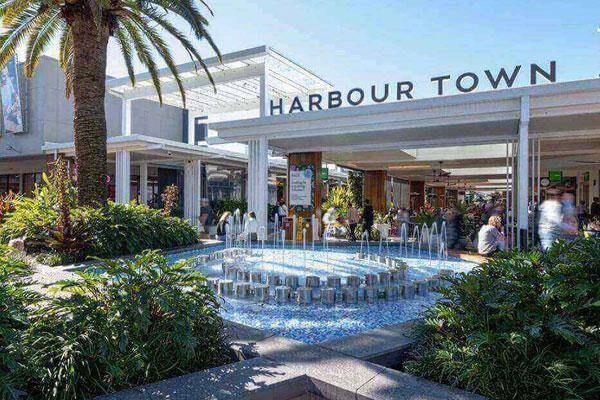 147-189 Brisbane Road, Biggera Waters
If it's luxury shopping you love - without the designer price tag - then outlet shopping at Harbour Town is the place to be. Often described as the DFO of the Gold Coast, this sprawling outdoor centre offers an incredible selection of your favourite brands at ridiculously good prices.
Stock up on athleisure wear at Lacoste, or North Face for the adventurers; get your bedding needs met at Sheridan and then pick up a fab new swimsuit at Seafolly, to name but a few. Although the sales and deals are abundant, this centre doesn't feel like a factory outlet by any means. Fountains, seating areas and a range of dining experiences make this feel more like a designer plaza than a bargain lover's dream.
Make a whole day of it and catch a movie at Reading Cinemas while you're there.
3. Robina Town Centre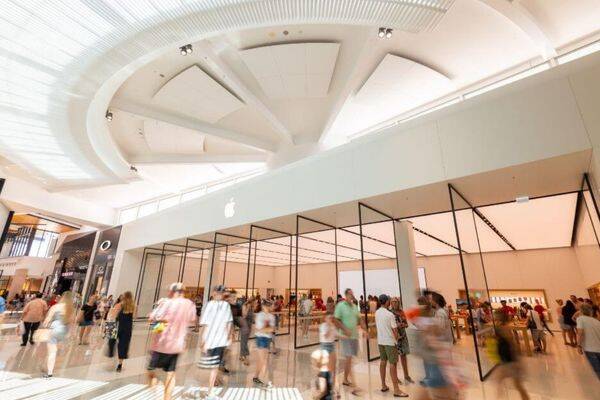 Robina Town Centre Dr, Robina QLD 4230
For some of the best shopping the Gold Coast has to offer, you have to head out to Robina Town Centre. You can get all of your big-name brands as well as some fabulous boutique stores to explore.
One major drawcard of this shopping centre is the Apple store - the only one on the Gold Coast. Apple fans flock here to see all the latest products and access the genius bar.
A number of dining experiences await you at this spacious centre, with The Kitchens area offering a fabulous selection of cuisines to enjoy in between visiting stores. Kids will love the options of play areas and a visit to the LEGO store, while their carers will love the brand new parents room with a certified Changing Places facility and All Gender bathroom on offer.
For the fashion forward shoe lover, don't miss out on the stand-alone Steve Madden store with eye-catching designs that can't be missed.
4. Southport Op Shop Zone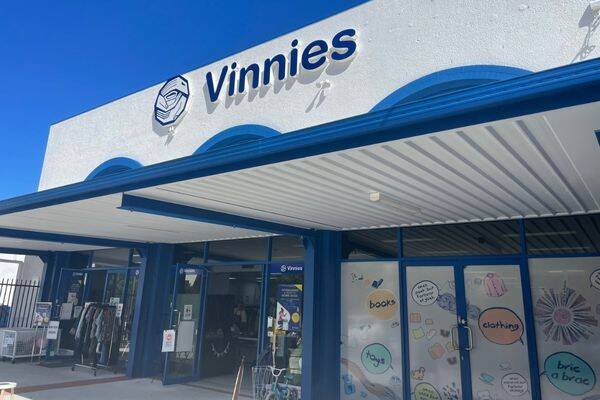 Railway Street and Nind Street in Southport, 4215
You don't often see op shops making a "must see" shopping experience guide but honestly, this is where some true treasures lie in wait.
Located on Railway Street and Nind Street in Southport, this block offers a perfect little cluster of op shops with a huge variety of products on offer. Especially helpful for parents of little ones, it's an easy way to visit a bunch of stores and seek out treasures for their wardrobes while they're growing so fast. Of course you get the added bonus of giving back good vibes while supporting causes such as Lifeline, Vinnies, Animal Welfare League QLD and The Salvos.
5. Surfers Paradise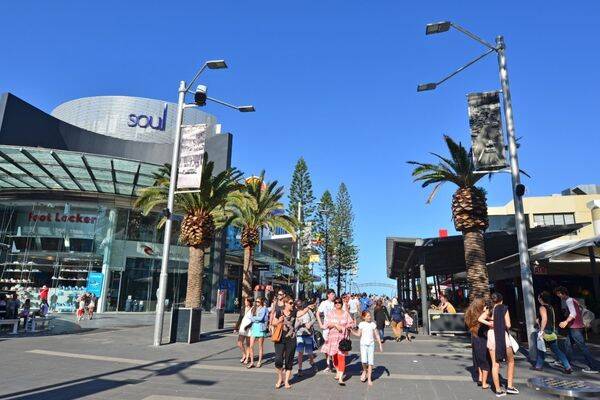 Cavill Avenue, Surfers Paradise, QLD
The heart of the Gold Coast and the drawcard for tourism, this is still a bustling hub of activity and offers a great range of shops to explore.
Start at the Chevron Renaissance, with boutique stores offering some very beachy and boho vibes. You'll also find some wonderful attractions in this plaza and the surrounding laneways for kids to enjoy as you explore the shops.
Billabong and other major surf brands line the streets offering you a chance to get kitted out like the locals and make use of this area's name sake, surf! For overseas tourists, this is the place to pick up all your souvenirs with a variety of stores offering the quintessential Aussie items.
Stroll through Cavill Avenue and really get the vibe of this city. You'll find more of your favourite surf stores, high street fashion and even some street performers to entertain you. Don't miss the fabulous new beachfront dining precinct at the end of Cavill Avenue where you can try some delicious Mexican or famous burgers at Mark Wahlberg's restaurant, Wahlburgers.
If you happen to be visiting in summer, make sure to get down to the beach at Surfers Paradise on a Wednesday Night for the famous night markets. You'll get to chat with local artists, designers and creators and take home some truly unique gifts to remember your time in this iconic part of the world.
6. Golosi Food Emporium in Burleigh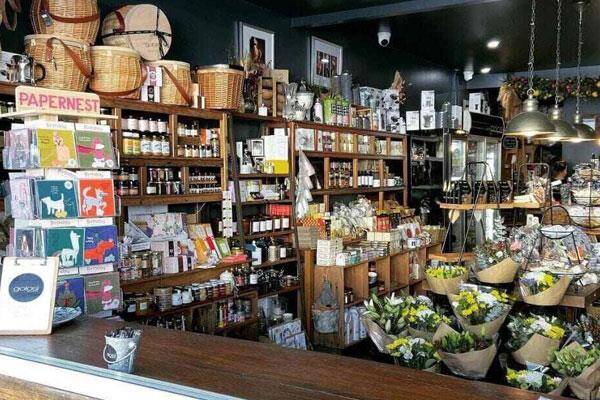 3/45 James St, Burleigh Heads QLD 4220, Australia
For the food lovers, a visit to this fine food emporium in Burleigh Heads is a must. Located amongst the boutiques of the James Street strip, Golosi offers a mix of incredible local produce alongside some of Italy's finest exports. A deli lover's delight!
Sample delicious cheeses while you browse. Pick from a seemingly endless smorgasbord of olives - varieties you've never even dared to dream of. Jars of salted caramel spread and sweet treats can be picked up as the perfect gift for loved ones. Or better yet, stock up for an impromptu picnic on Burleigh Hill with its quintessential GC skyline views.
7. Marina Mirage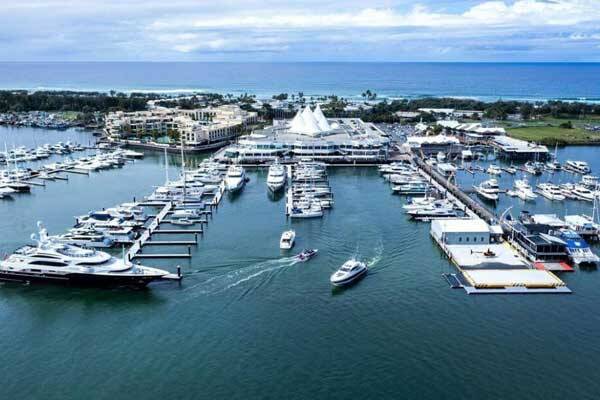 74 Sea World Drive, Main Beach.
Located on the waterfront with sails for a roof and million dollar views, Marina Mirage has really earned its name. Surrounded by luxury hotels such as the Sheraton Grand Mirage and Palazzo Versace, this is the ultimate Gold Coast shopping experience.
You can stroll through the open air building while perusing the luxury brands and boutique designers alike. Stop off at the Tracie Eaton Art Gallery for a touch of culture and perhaps even add a new piece to your home. For the designer mamas, there's the most fabulous baby gift store, The Misses Bonney Australia, where the items are almost too beautiful to touch.
For next level fashion, make sure to stop off at Sonia Stradiotto Couture for a lux experience that will leave you feeling like a celebrity. This is the shopping centre to fulfil all of your living the high life fantasies.
8. Hurley Burley Toys
Shop 2/19 Warehouse Rd, Southport QLD 4215, Australia
This hidden gem is a delightful discovery that will bring joy to the whole family. Hiding at the back of the Brickworks shopping and eating precinct, Hurley Burley is a family owned and operated toy store.
From giant floor pianos to ride-on cars, train sets and sensory toys, this store really is more a play experience than a shopping one. With expert guidance from the kind and welcoming staff, kids can explore, touch and play without the pressure to buy. And let's be honest, the parents can too! It's a step back in time and a chance to tap into your inner child - a charming escape into the imaginative world of our children.
9. Brickworks Ferry Rd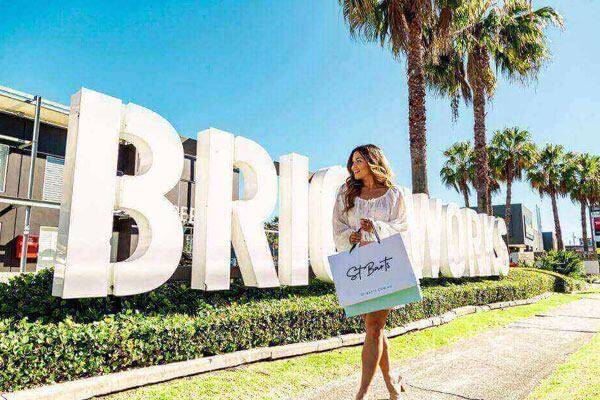 Suite 1/107 Ferry Rd, Southport QLD 4215, Australia
With a gourmet food court, funky little gift stores and fabulous designer furniture, Brickworks Ferry Rd offers a gorgeous morning out for shopping, food and connection. There are so many wonderful stores and cafes to visit, but a few really stand out.
For all things environmentally friendly and gentle on your body, Biome is the place to be. This shop offers a lot of local artists and designers, as well as eco-friendly products making you feel good as you shop and long after you take them all home. Honeysuckle will draw you in with its fantastic window displays and keep you browsing for ages with their unique selection of clothing, accessories, toys, books, homewares and more.
Of course you can't miss the bargains and treasures in the well known store TK Maxx, which offers big brands at small prices - the perfect place to treat yourself.
Wanting to go bigger with your shopping? This is a mecca for fabulous furniture stores including King Living, Coco Republic and a huge Freedom Furniture. Enjoy planning your dream living space in these stylish stores. And don't miss the Gourmet Food Market with fresh food, a deli and a delectable gelati store.
10. Gallery Walk at Mt Tamborine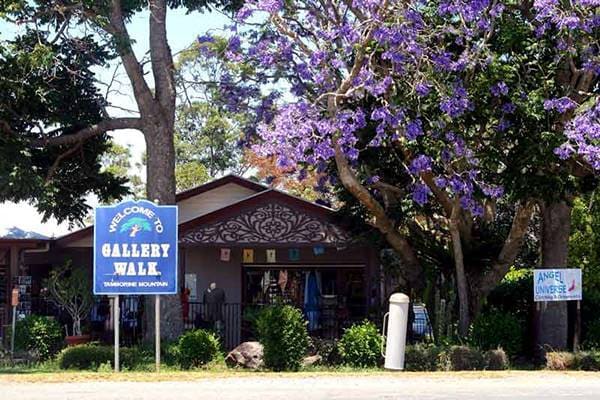 Long Rd, Tamborine Mountain QLD 4272, Australia

For a true hidden gem of the shopping scene, you actually have to travel up the mountain and through the bush and rainforest to get there, Tamborine Mountain and its fabulous Gallery Walk. It's a favourite for locals to share with visiting guests and this gem is not to be missed.
Showcasing the stunning hinterland, Tamborine offers a totally different side to the Gold Coast. Take a leisurely stroll down the shop lined street and discover German clocks, fantastic fudge, fragrant tea, glass blown ornaments and more.
Don't miss walking to the Fortitude Brewery at the end of the road and browsing in the fabulous Witches Chase Cheese shop - you'll find it hard to resist taking home some delectable treats, and you can even enjoy them right there at the brewery.