What's the weather like in Fiji?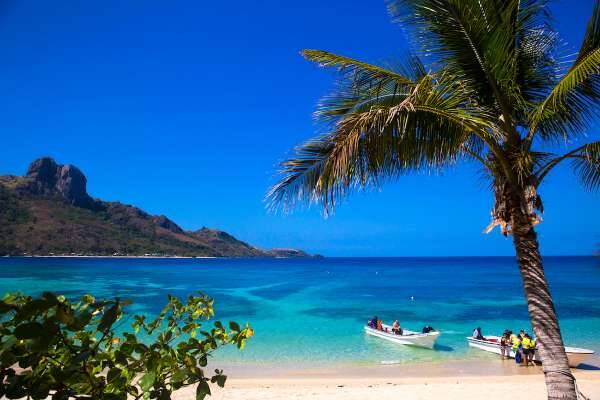 Photo by: Tourism Fiji
Beautiful? Magical? Stunning? All of the above... but let's get more technical for a moment. Fiji experiences what's known as a tropical maritime climate, without any great extremes when it comes to hot or cold. The mild trade winds will keep you cool and most of the year the temperature will sit at around 30 degrees Celcius, maximum. Temperatures don't vary much through the year as they do in southern parts of Australia. In fact, the temperature in Fiji varies by only two to four degrees throughout the year. Fiji's water temperature doesn't change much either – you'll never need more than shorts or swimmers, with the sea temperature averaging between 25 and 28 degrees. Only divers going deep into Fiji's ocean need to consider a wetsuit. Just like deciding when to visit Bali, there's a definitive dry and wet season in Fiji to plan around – let's examine that in more detail.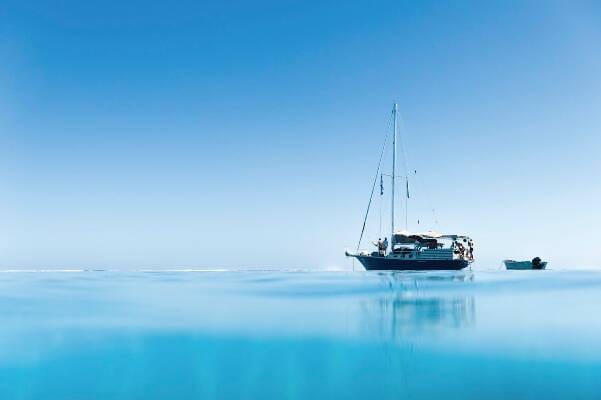 Photo by: Tourism Fiji
The greatest chance you'll have of experiencing no rain at all on holiday in Fiji is July and August. Winter is the dry season in Fiji – in July and August, you can expect to receive about four days of rain in a month (that's not to say you'll receive a full day of rain, but you'll experience some kind of precipitation). Not bad, right? No wonder it's the peak season for tourists coming to the islands, especially since it's the coldest time of the year back home in Australia (going from 12 degrees maximum in Melbourne to 29 in Fiji sounds pretty good to us). Expect to experience temperatures in the high twenties - so you won't be needing too many winter woollies. The nights get a little cooler which helps for sleeping (without air conditioning) – so bring a light jumper or long sleeved top, and the skies are especially clear at this time of the year, especially for stargazing. It gets busy during this winter dry season – with the peak set around the Australian and New Zealand July school holidays. The only busier time you'll find all year in Fiji is Christmas.
When is the wet season?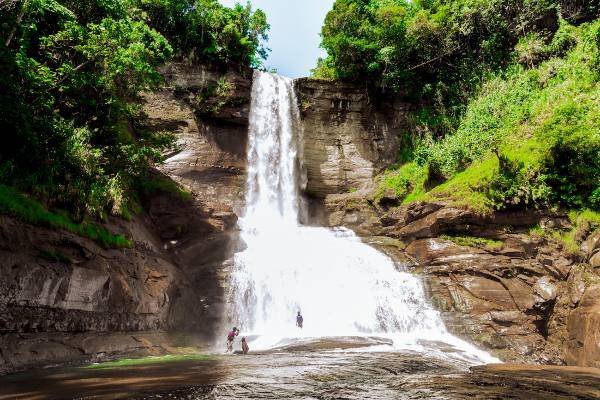 Photo by: Aaron March
That's summer – Fiji's official wet season and the wettest month is March, where you can expect 16 days with some sort of rainfall. The good news, though, is that the wet season is still full of plenty of sunshine, and even when it's raining, it's warm. Think of the wet season like this: sunny, hot mornings that build towards a storm in the afternoon, with a clear evening after. Of course, that's not every day, but it's often the way.
So don't discount the wet season as it's often a great time to travel because it's less busy (except for the Christmas/ New Year school holidays, of course) and it's not very windy (let's talk about that a little later, ok?). It's also a great time to see Fiji's many waterfalls (there are lots of them all over Fiji, especially on the main island, Viti Levu, and Fiji's third largest island, Taveuni, which is full of national parks and waterfalls). If you're looking to holiday in Fiji without any crowds, you might consider the wet season, especially straight after families leave to return to school around late January. The cheapest time to visit for airfares and hotel room prices is January and February – just after the school holidays. Also consider that some activities in Fiji are great during the rainy season, especially white-water rafting the Upper Navua River in the highlands of Viti Levu – during the rainy season, you'll see as many 100 waterfalls on your full day journey down the river. The wet season finishes around April – which is a really great month to visit too.
Is there a cyclone season in Fiji?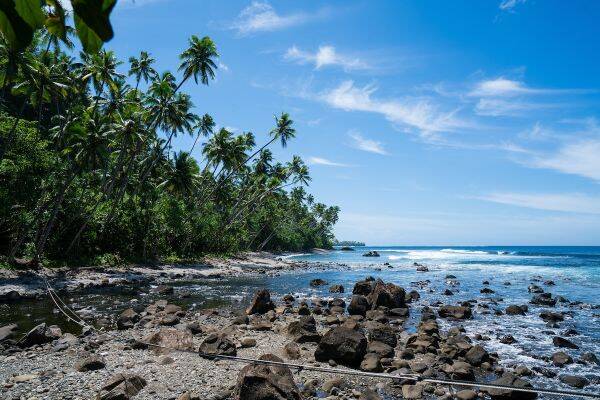 Photo by: Tourism Fiji
Yes, there is. Like the rest of the South Pacific, there's a chance of tropical cyclones forming. This is the same for anywhere in subtropical and tropical regions around the world. Officially, the cyclone season in Fiji begins in October and ends in April, though you have the greatest chance of experiencing one between December and March. Cyclones vary in their intensity and most that come through Fiji are only of the intensity of a big storm, but Grade Five (the highest category) do come through Fiji during summer.
Is there a best time to visit Fiji?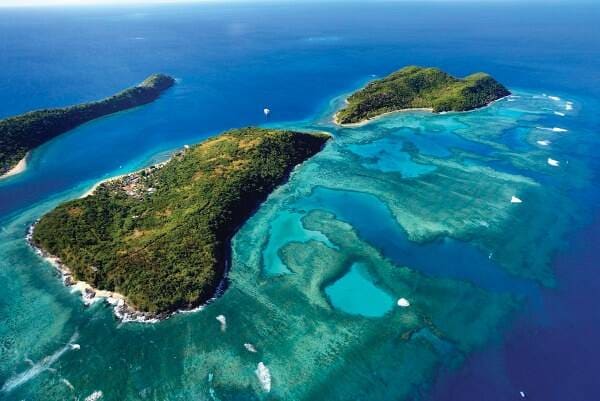 Photo by: Tourism Fiji
Perhaps the best time to visit Fiji is May. Why? Most – nearly all - of the rain has stopped, the skies are clear and it's not as hot as summer. Airfares are a little cheaper, as is accommodation as it's not as popular in May as the dry season – from June to September, and it's before the school holidays in Australia and New Zealand. There are, on average, just six days of some sort of precipitation, and temperatures average between a low of 20 degrees and a high of 29 degrees. Bliss! May is magic. But so is April. There's a little more chance of rain, but the wet season is behind you and while it can still be quite hot and humid, it cools down at night.
Also consider spring – September to November. It's also a little quieter and there's very little rain (around five days in September) and exotic flowers and plants are in full bloom. Spring is a great time to visit the rainforests of Fiji – especially on the main island, Viti Levu, and Fiji's Garden Isle, Taveuni, where over a third of the island is protected in national parks. The flowers are incredibly colourful – if you're looking to get right into nature, consider a spring holiday.
I'm a surfer. When should I visit Fiji?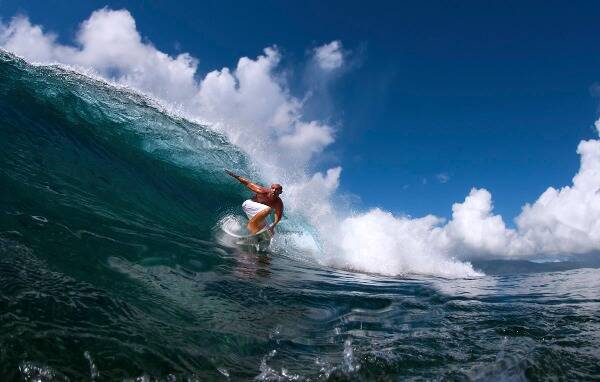 Photo by: Qamea Resort
Good news, surf fans, you can visit all year round. Unlike countries in the Pacific like Hawaii, there's no surf season (Hawaii can be very flat for surfers all summer). March to November is generally the best time to surf because the south-east trade winds blow more at this time, creating off-shore conditions at most of Fiji's best surf breaks. It's also when low pressure systems build in the Tasman Sea and bring consistent swell to Fiji, especially at Fiji's surfing hotspot – along the southern reefs of the Mamanuca Islands, at world famous breaks like Cloudbreak and Restaurants (where you can stay next door at islands resorts such as Tavarua Island Resort and Namoti Island Resort).
But there's also great surf between November and February, especially if you're a less experienced surfer and prefer smaller, calmer waves. In general, the biggest waves will hit Fiji's surf breaks between May and August, which attracts the highest number of top level surfers. Surfing between March and April is best if you prefer less crowded waves but still with very consistent breaks. And don't worry about a wetsuit, just pack lots of sunscreen!
I'm a diver/ snorkeller. When should I visit Fiji?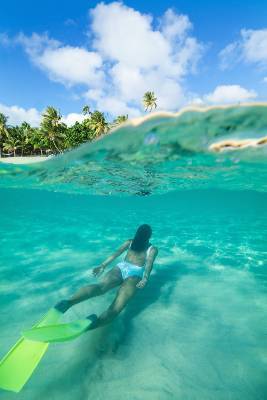 Photo by: Kokomo Private Island
As we've mentioned, water temperatures don't vary much during the year – but the best water visibility you'll get in Fiji is during the winter months, from June to September, when there's less rainfall to dirty the waters, and the water's just a little cooler. Expect visibility up to 50 metres. Fiji offers some of the best diving anywhere in the South Pacific.
Is there a windy season in Fiji?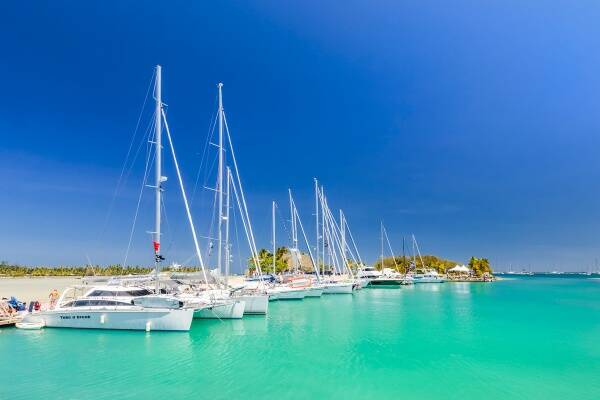 Photo by: Tourism Fiji
There is – but relax, it's not going to ruin your holiday. The south-east trade winds blow year-round to some degree, and they're what affects the temperature and climate. But they're strongest generally in the winter months – between June and October. This, of course, is the dry peak season, so there's a trade-off, there will be less rain, but you have more chance of higher winds, especially in the afternoons. That's why it's worth considering a holiday to Fiji outside of the peak season – don't forget that May is a great month for rainfall and wind. Although those who wish to try kite-boarding might consider this time to visit – especially on the north coast of Viti Levu, which is one of the Pacific's best kite-boarding destinations.
Is the weather the same everywhere in Fiji?
In a word: no. Sure, all 333 islands of Fiji experience the same tropical maritime climate, but there are a lot of microclimates all over the islands, which might affect how nice the weather is where you're staying.
Rainfall is heavily influenced by the topography of the islands. And Fiji's main island (which is the most populated and is where most resorts are) is very mountainous (as are its second and third largest mountains – Vanua Levu and Taveuni). So where you stay can make a big difference on these islands.
The south-east trade winds create wet climate zones and rain-shadows. There are mountains as tall as 1324 metres on Viti Levu, so you'll get a lot of variation. The windward side of Viti Levu receives over double the amount of rainfall as the other side – the leeward side. So it's going to be a lot rainier around Fiji's capital, Suva, than on its protected western coast.
So, where should I stay?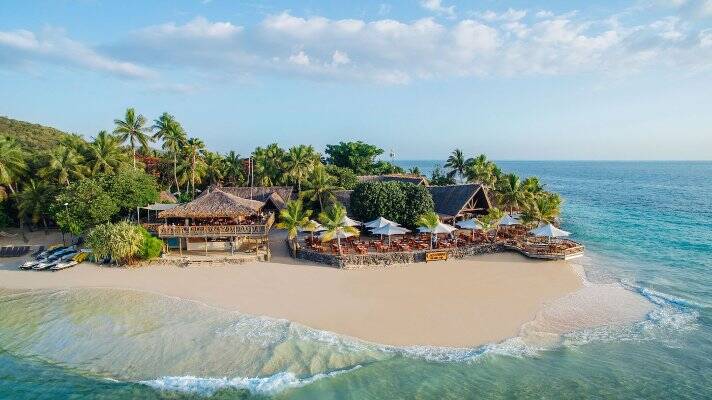 Photo by: Matt C Bauer
The good news for visitors is that the popular resorts of Denarau Island experience less rainfall, as do the very popular resorts of the Mamanuca Islands, home to 20 islands and 18 resorts. They receive the least rainfall of any of the Fijian islands. This is also the case with the Yasawa Islands, which lie a little further north-west. There are also 20 islands that make up the group and they're some of the most beautiful in the South Pacific, with every kind of resort to stay at – from budget resorts to some of Fiji's most iconic five-star private island resorts. They receive an average rainfall of only 180 centimetres and in the dry months of winter, they receive below 10 centimetres per month (June receives less than five centimetres). The mountains on Fiji's main island stop a lot of the trade winds that blow more prominently in those areas of Viti Levu that aren't as protected.
This includes the resorts of The Coral Coast – another very popular area for tourists to stay in Fiji (about an hour's drive south of Nadi International Airport)– they receive more rainfall and are less protected from the trade winds. But it's not enough to ruin a holiday – the differences aren't enormous, and you'll still get lots of sunny, still days on the Coral Coast (it's one of Fiji's most iconic tourism regions for a reason).
If you're staying on Vanua Levu – Fiji's second largest island – you'll also be affected by its very tall mountains. Resorts on the leeward side will be a safer bet for a drier, more protected holiday. Taveuni – Fiji's third largest island – is mountainous too and is home to Fiji's tallest mountain. If you're staying near these mountains in the interior, expect more rain, but areas around its north-western coast are drier.