In Canberra for work? Lucky you. The city might be physically small enough to retain its country town feel, but Canberra is home to an unusually high percentage of out-of-towners, most of whom have moved from big cities for work. The result: all the perks of country living, with the sophistication (and great coffee) of a much bigger city. Admire the architecture, dine in style and conquer a mountain before breakfast – in Canberra, everything is so close by that you really can do it all, even if you're only in town for a night. Here's our 24-hour guide.
6:30am: Hike with locals at Mount Ainslie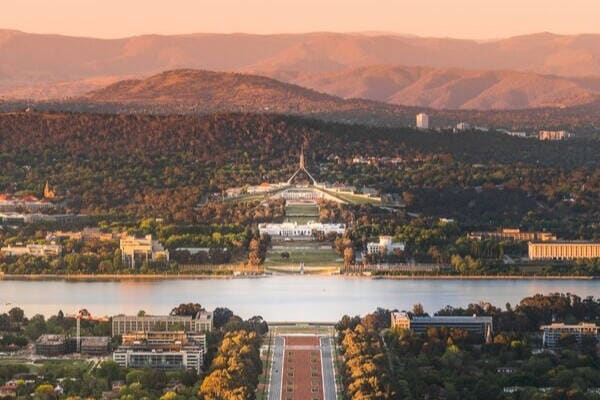 A Mount Ainslie hike provides more than kangaroo spotting: fans of this cardio workout range from local parents' groups to politicians. Power walkers will need 75 minutes to reach the track's peak and return; normal folks should add 30 minutes. Start behind the Australian War Memorial and allow time to appreciate the view across to Parliament from the summit.
9:00am: Coffee at Barrio Coffee Collective
Tiny really is mighty at this concrete-walled coffee bar and roaster: Barrio Coffee Collective's excellent coffee has developed a cult following (so much so, you can subscribe to a fortnightly coffee delivery service of their freshly roasted beans at your door). The morning queue might be long but moves fast: admire the sleek and chic décor as you wait.
12:00pm: Lunch in style at The Italian Place
The city fringe precinct of Braddon bursts with food options, but it hasn't taken long for Canberra's workforce to discover The Italian Place. Lunch at this rustic trattoria can involve a quick Panini, or a leisurely bowl of handmade pasta accompanied by glass from the carefully curated wine list; either is satisfying.
6:00pm: Hang out after work at BlocHaus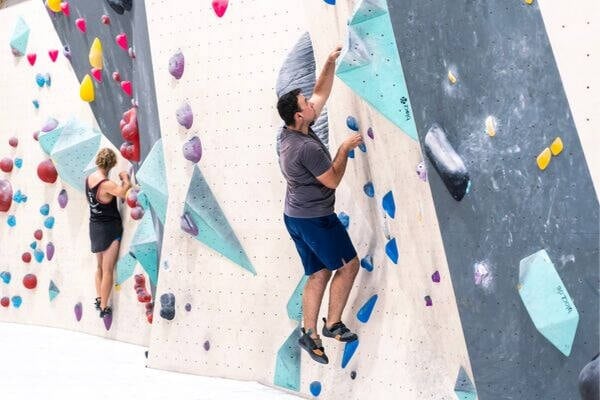 Bouldering is the perfect workout for business travellers: you don't need a friend to hold your ropes and the schedule is flexible. BlocHaus Bouldering gym, less than 15 minutes' drive from Parliament House, is open until 10pm daily. Bring or hire climbing shoes.
8:00pm: Finish your day atop Nishi building's Grand Stair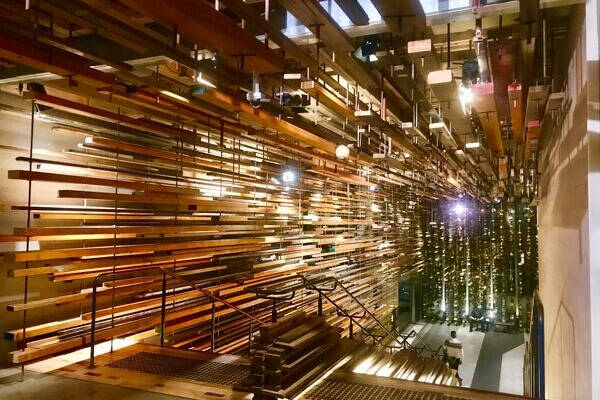 There are staircases, then there's the Nishi building's Grand Stair, in NewActon. This architectural success, which uses 2150 pieces of reclaimed wood and 1200 steel beams in its ceiling feature alone, is one of Canberra's most photographed locations. The fact that Monster Kitchen and Bar is at the top makes it even better. After you've dined, escape upstairs to Ovolo Nishi: arguably the city's coolest hotel, it's the perfect spot to end your day.
Published 30 September 2019. Words by Sue White and Georgia Rickard; Images supplied by Rob Mulally and VistCanberra.