Discover the most exclusive spa retreats in Australia and the unbelievably indulgent treatments they have in store – from caviar facials to detoxifying body wraps.
Southern Ocean Lodge
Where: Kangaroo Island
Top Treatment: Ligurian Honey and Almond Wrap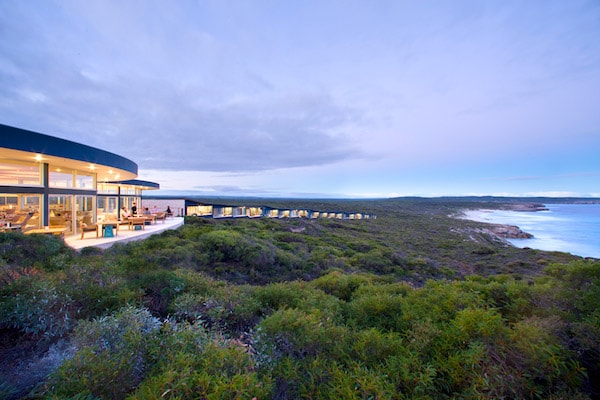 Perfect for travellers who are willing to go the extra mile for indulgence, this isolated island retreat is only a quick flight to Adelaide and a ferry ride away. Perched atop a limestone cliff that looks out to the sea, Southern Ocean Lodge combines breathtaking scenery with the exclusive use of Australian beauty products, including natural remedies endemic to the island such as pink clay, lavender, Ligurian honey and sea salt. While the spa menu ranges from marine algae facials to remedial massage therapies, our top pick is the unique Ligurian Honey and Almond Wrap, which uses locally-cultivated honey to rejuvenate, nourish and soothe the entire mind and body.
Miss Fox
Where: Melbourne
Top Treatment: Lost in the Roses Ritual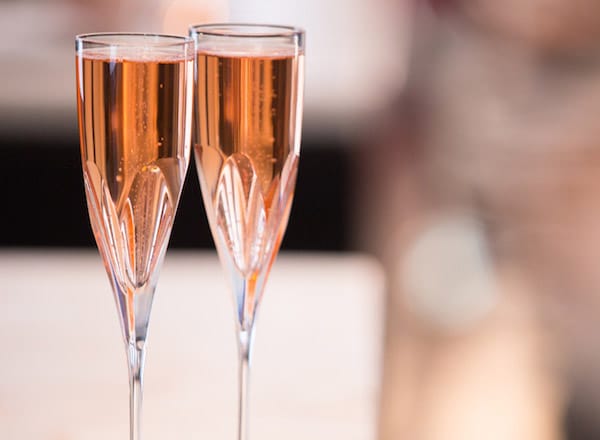 Who says city breaks can't be relaxing? Not so at Melbourne's award-winning spa and wellness destination, Miss Fox, where indulgent self-care rituals meet environmentally-friendly initiatives. A feel-good experience in more ways than one, this forward-thinking spa retreat even offers vegan-friendly treatments, including manicures, pedicures, aromatherapy massages and detoxifying salt scrubs. After something extra special? Opt for the Lost in the Roses Ritual. Starting on a warm bed of fresh rose petals, this full-body experience includes a coconut sugar exfoliation treatment, rose oil facial, coconut milk bath and full body massage – not to mention champagne, French macarons and strawberries to top it all off.
The Spa
Where: Sydney
Top Treatment: Caviar Facial
Much like it's city-centred counterpart in Melbourne, Park Hyatt's on-site retreat, The Spa, brings peace and tranquillity to the heart of Sydney's CBD. Specialising in classic treatments like massages, wraps and scrubs, The Spa delivers just the right amount of tradition and ingenuity, combining tried and tested techniques with innovative products. Not the least of these clever combinations is The Spa's signature Caviar Facial – a truly decadent treatment that derives the protein and antioxidants from caviar to hydrate, firm, smooth and tone skin.
Injidup Spa Retreat
Where: Margaret River
Top Treatment: Revive Package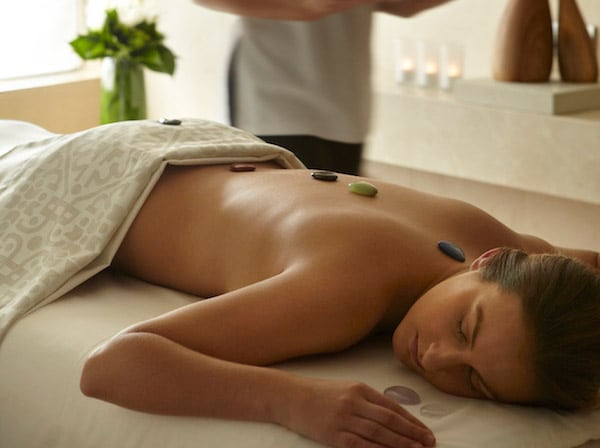 Nestled in the scenic Margaret River wine region, you'll need to travel an extra few kilometres after your flight to reach this country-meets-coast oasis – but the Injidup Spa Retreat proves more than worth the extra mile. Tailored to meet the specific needs of every individual patron, the personalised treatments at this secluded beachfront resort range from massage and facial therapies to indulgent, full-body experiences – and with a seemingly endless menu of mix and match services, it's easy to design an entire day of indulgence. Don't want to create your own combination? Opt for the spa's comprehensive Revive Package, which includes a sea salt body exfoliation, green clay body mask, massage and soothing detox bath.
Lost World Spa
Where: Gold Coast Hinterland
Top Treatment: High Performing Thermal Skin Therapy
The Gold Coast's claim to fame may be its golden beaches, but its lush, forested hinterland has just as much to offer as the region's more oft explored coastal landscapes. At the top of this list of reasons to visit – and at the top of the rainforest canopy – is the Lost World Spa. Situated amidst the heritage listed Lamington National Park, this charming oasis boasts seven state-of-the-art treatment rooms, a cliff-side infinity pool and an endless supply of clean mountain air. Its rugged yet refined setting aside, where the Lost World Spa really shines is its treatments, including the revolutionary High Performing Thermal Skin Therapy – a restorative hydration ritual better known as 'Nature's Face Lift'.
One Wybelenna
Where: Brisbane
Top Treatment: Crystal and Pearl Elixir
Looking for a Queensland escape closer to the capital? Make a beeline for One Wybelenna in Brookfield. A departure from Australia's nature-based retreats, this modern, art deco-inspired building combines 1970's California architecture with the utmost relaxation. Focusing on holistic health services with a luxurious twist, you can expect your treatments to include indulgent special touches of all kinds, from rich, dark chocolate to 24 karat gold. Our top way to spend two hours? The Crystal and Pearl Elixir treatment – a complete face and body therapy that uses precious stones and minerals to revitalise the skin.
In need of a little R&R? Book Mates Rates sale flights with Virgin Australia and indulge yourself with luxury for less.