There's surely no meal more important to Australians than breakfast. We love to kick off the day with something good, so much so that we have spawned an entire culture of having brunch, a tradition of meeting up with friends in the morning, having a coffee and tucking into something delicious.
And in Adelaide, they know how to do breakfast right. This is a city with foodie culture in its veins, from its beach side suburbs to its central market to the wine regions that surround it, so it should come as no surprise there is a surfeit of high-quality cafes here slinging some of the best breakfasts and brunches in the country.
It's morning, and you're hungry. Here's where to find the best breakfasts in Adelaide.
Part Time Lover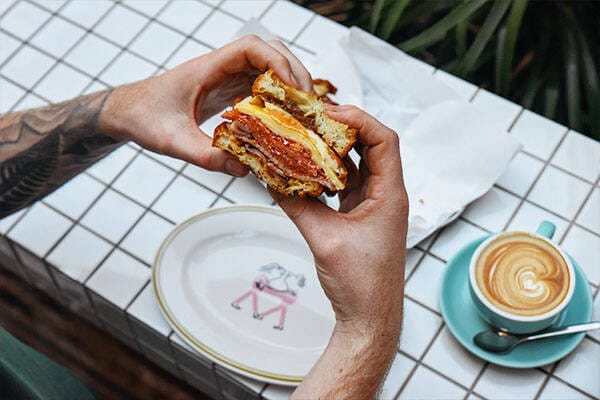 Good luck getting the Stevie Wonder song out of your head as you take a seat at this gorgeous Adelaide café, all blonde wood panelling and high bar seats, and prepare yourself for one of the city's best breakfasts. Here is a café unafraid to supply bold choices, allowing diners to kick the day off with fried corn "ribs" with chilli, lime and mayo, or scrambled eggs with blue swimmer crab and chilli, or even potato gems with sour cream, chives and salmon caviar. There are a few more standard options on the list at this CBD hotspot, but why not try something a little different?
Peter Rabbit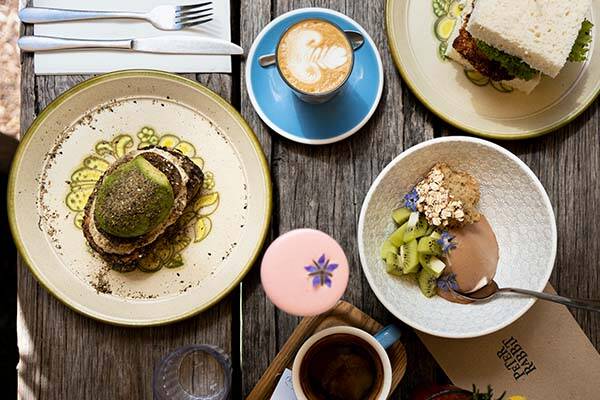 Peter Rabbit is a haven from the bustle of big-city life, a garden oasis on the northern edge of the CBD, a former shipping container turned breakfast Mecca. It's a convivial affair here, all big smiles and laidback vibes, and there's no need to worry too much about the time because the breakfast menu just goes on all day. Try a hearty potato hashbrown with mortadella and béarnaise, or the "Rabbit Bowl" of ocean trout, basmati rice, sauerkraut and soy mushroom. Or, of course, just have a ham and cheese croissant. It's all good.
Le Souk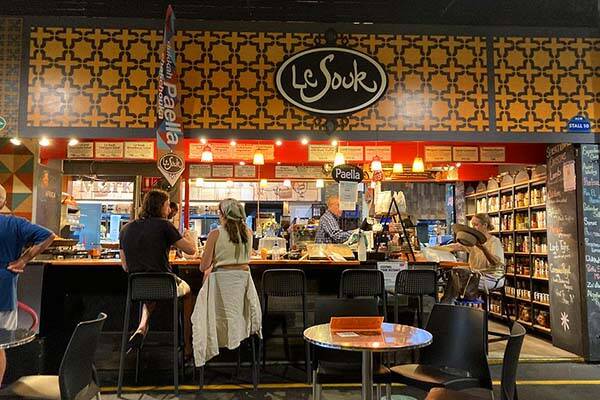 You get it, right? Le Souk, the traditional Arab marketplace, set in Adelaide's equivalent, the Central Market. It's a smart name that also gives some indication of what to expect here: this is an Algerian café that does an amazing and unique breakfast, with spice-laden Middle Eastern day-starters such as "chakchouka" – eggs poached in spiced tomato sugo – felafel breakfast, and merguez sausage with eggs and brown rice. Throw in a traditional mint tea, and you won't miss the old bacon-and-egg roll for a second.
Hey Jupiter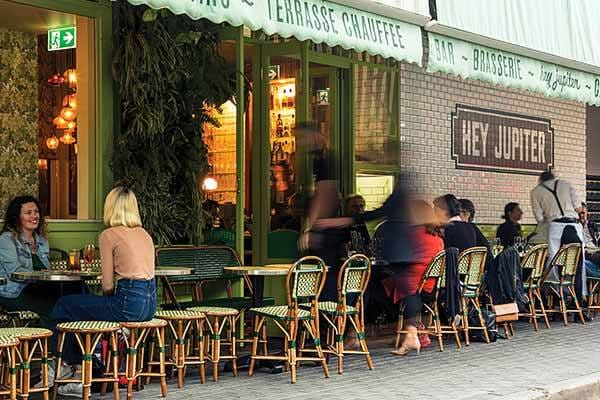 Hey Jupiter is not quite the full French café experience. Yes, the fit-out here is pure French bistro, with white-tiled walls and dark-wood seats inside and pavement dining with woven-backed chairs on the exterior. The menu, too, is full of pleasingly French flair, the likes of a breakfast cassoulet, a sumptuous Croque Monsieur, and a simple but delicious offering of toast with cultured butter and Bonne Maman jam. The only thing that's different here from the streets of Paris? Those chairs outside on the pavement, which here face each other, rather than the French style of having everyone face out for full people-watching possibilities. When the breakfast is this good, however, we can forgive it.
Whistle and Flute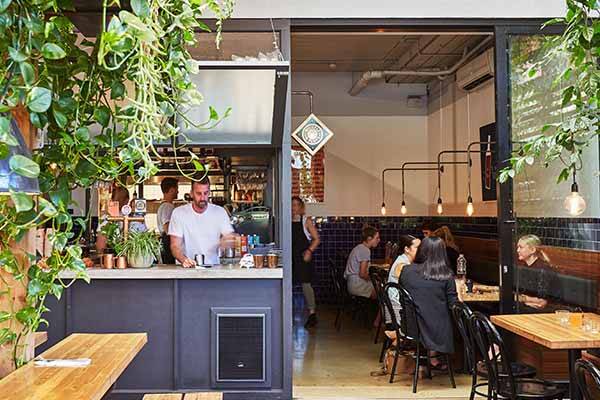 There's something wonderfully calming about being surrounded by greenery, and Whistle and Flute have you covered there, with a dining area hung with pot plants and other shrubbery. It puts you in the mood for a relaxed experience, and that is exactly what you get, with good coffee and solid breakfast options consumed in what feels like a friend's garden. The heavy hitters on the menu here include the halloumi burger with avocado salsa, and the Italian Brekky Sandwich, with salami, mortadella and a fried egg.
Luna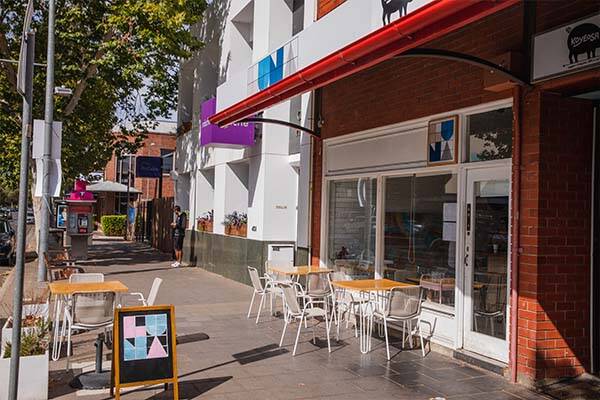 Luna is the friendly neighbourhood café you've been looking for, set in the quieter streets of the city centre's southern fringe, a long room with a big wooden table designed to be shared by like-minded customers. The menu here is an easy-going affair, much like the venue itself, split into "More Like Breakfast" and "More Like Lunch" sections – the former features the likes of avocado with feta and dukkah, smoked salmon with poached egg and cucumber, and "Chilli Crab Scramble". Best news of all though: the coffee here is excellent, up there with the best in the city.
Abbots and Kinney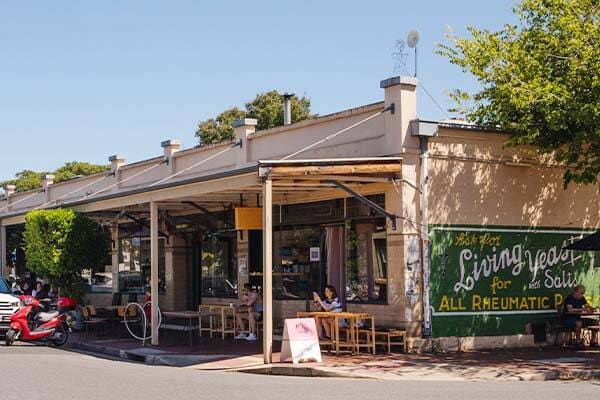 There are few things in life better than a simple croissant. Done well, with skill and care, a croissant is the king of breakfasts, just bite after bite of buttery goodness, the perfect foil for a strong coffee. That's all you need. And that's what Abbots and Kinney excel in: French pastries, in particular Adelaide's best croissants, but also its finest pain au chocolat, almond croissants, Italian-style cornetti (croissants filled with sweet cream) and more. Never underestimate the power of a good pastry – Abbots and Kinney certainly doesn't.
Pippo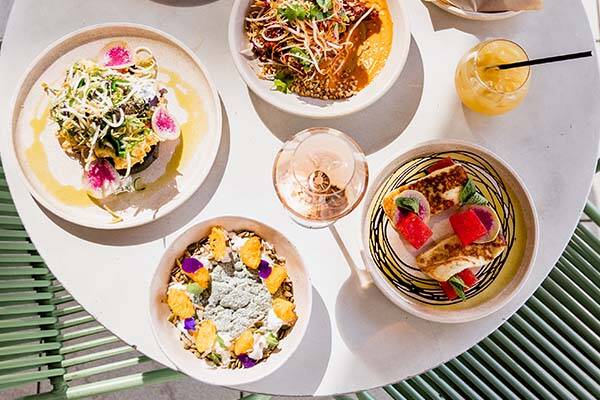 Pippo, in North Adelaide, is one beautiful restaurant. This place is screaming out to be Instagrammed, and it has been on countless occasions. Check out that blonde wood used throughout the dining room, the floor-to-ceiling windows letting in beautiful light, the dishes so artfully and perfectly put together. Yeah, you want to 'gram Pippo. Fortunately, the food on the all-day brunch menu lives up to the hype, taking influence from around the world with the likes of Korean fried chicken with gochujang, a classic Reuben, and a pandan chia pudding. All coming to a social media feed near you.
Karma and Crow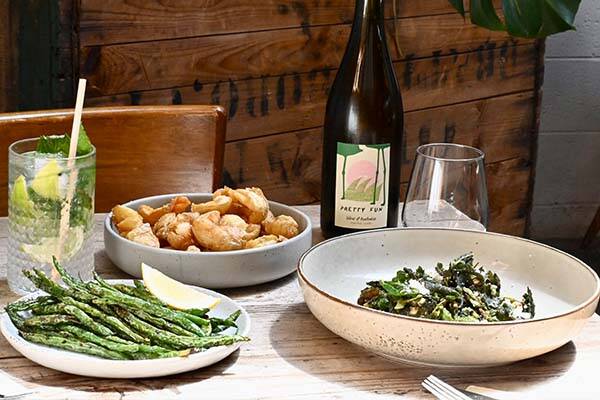 You may have already guessed by the name: Karma and Crow is all about doing things ethically, doing things thoughtfully, and doing things fairly. Food is sourced locally, staff are paid properly, and customers are treated kindly. If that sounds like your sort of thing, then be sure to call in to this industrial-style space in Richmond, grab a coffee or maybe even a glass of wine or beer, and tuck into a bacon-and-egg sanga or a mac-and-cheese toastie with crispy pancetta. Good for you, good for the world. Maybe even good for your karma.
Folklore Café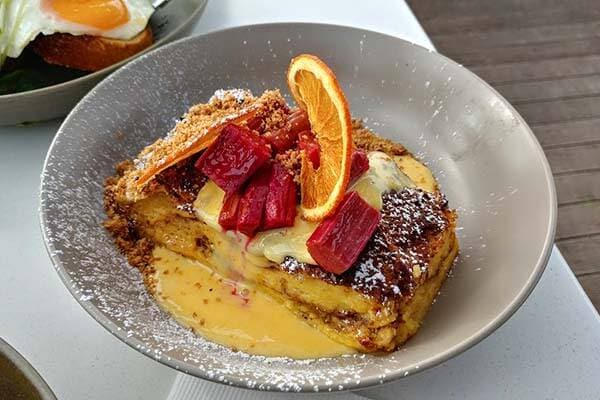 This is the place to be if you fancy some calming water views with your breakfast, a café that hangs above the water, a spectacular building down on the river in Port Adelaide. You get views for days here, whether you're outside on the deck or inside by the floor-to-ceiling windows. The menu is firmly locavore, focusing on all things seasonal, local and sustainable, a mix of Aussie brunch favourites such as shakshouka, brekky burgers, granola, and even scrambled eggs with kimchi. Keep an eye on the water while you're eating, too – dolphins are regularly spotted here.
Flinders Street Project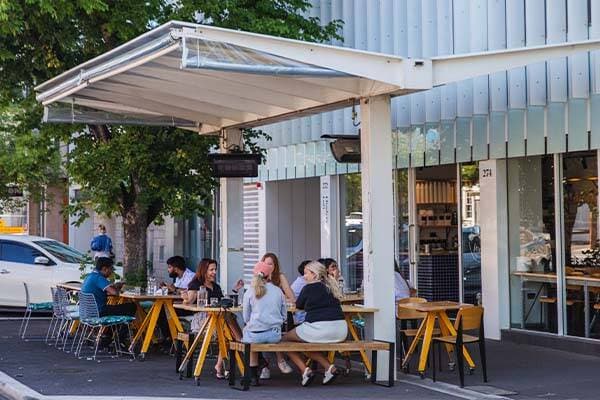 Make sure you look up while you're ordering your coffee at Flinders Street Project in the Adelaide CBD. There's an art installation on the ceiling, an undulating, textural piece that it takes you a while to figure out is made from thousands of wooden spoons hanging from the roof. Pretty cool. As is the rest of this café, of course. The pastries here are top-notch and the coffee excellent, though save room for some of the more substantial options, farm-to-table offerings such as tofu scramble – there's actually a host of solid vegan options to choose from – and French toast with mascarpone.
My Grandma Ben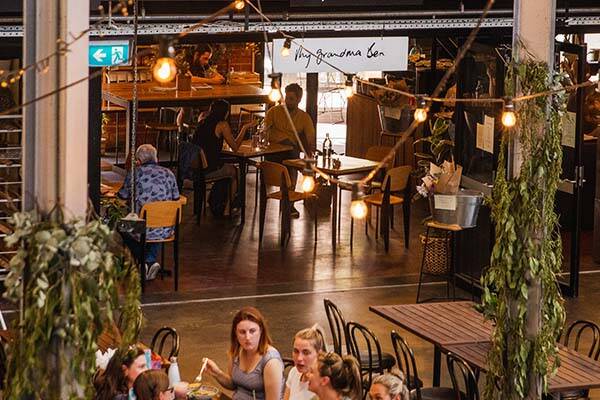 By now, you're probably noticing a theme – many of Adelaide's best cafes are very much aware of sustainability issues in the modern food scene and are doing their best to lower wastage while maintaining quality. My Grandma Ben is serious about sustainability, to the point of giving community workshops in the likes of pickling, preserving and fermenting to help consume vegetables that would otherwise be thrown away. Even if you're not up for a class, the food served at the café here is delicious, with house-made crumpets, kimchi pancakes, toasted sandwiches, and the real show-stopper: brekkie banh mi, with scrambled eggs, mushroom XO and eggplant pickle. And by the way, Grandma Ben is real – she's owner Jessie Spiby's grandmother, whose nickname was a hybrid of Betty and Gran.
FRED Eatery
Confession: we're cheating a bit here. Fred Eatery is actually up in the Adelaide Hills, about 25 minutes from the city's CBD. So, not technically in Adelaide itself. Still, that's not far to go for a memorable experience here, to enjoy the all-day breakfasts at this smart café in charming Aldgate. Set next door to a homewares store of the same name, the eatery is all class, serving up breakfast all day long, treating pilgrims to such varied options as French toast with caramelised yoghurt, Malaysian satays with lime leaf risotto, and even barbecued pork belly with kimchi and chilli caramel. You'll want to make the trek up here every day of the week.