Providing a respectful and equitable workplace and accepting the history and heritage of First Nations Peoples.
Virgin Australia aims to ensure we are representative of the communities in which we live, fly and operate.
We are committed to providing access to opportunities for Aboriginal and Torres Strait Islander peoples across our business to create shared and sustainable economic and social outcomes.
We first launched an Aboriginal and Torres Strait Islander Employment Strategy in 2009, and since then have contributed to developing the careers of over 200 First Nations people. We are committed to furthering this progress by creating a safe and respectful workplace that embraces First Nations history, cultural perspectives, stories and knowledge.
Our continuing progress
In 2018 an Indigenous Working Group (IWG) was established to support our commitment to delivering opportunities with Aboriginal and Torres Strait Islander peoples.
The extraordinary dedication of these team members from across divisions, who volunteered their involvement, has enabled us to develop a Reconciliation Action Plan that is meaningful and builds on what we have achieved over the past 10 years.
Community Engagement
We firmly believe in engaging with the First Nations community as a demonstration of our commitment to diversity, inclusion, and social responsibility. By actively participating in outreach, partnerships, and educational programs within Indigenous communities, we foster a deeper understanding of their unique culture, needs, and aspirations.
Here are a few ways we have connected with the First Nations community recently: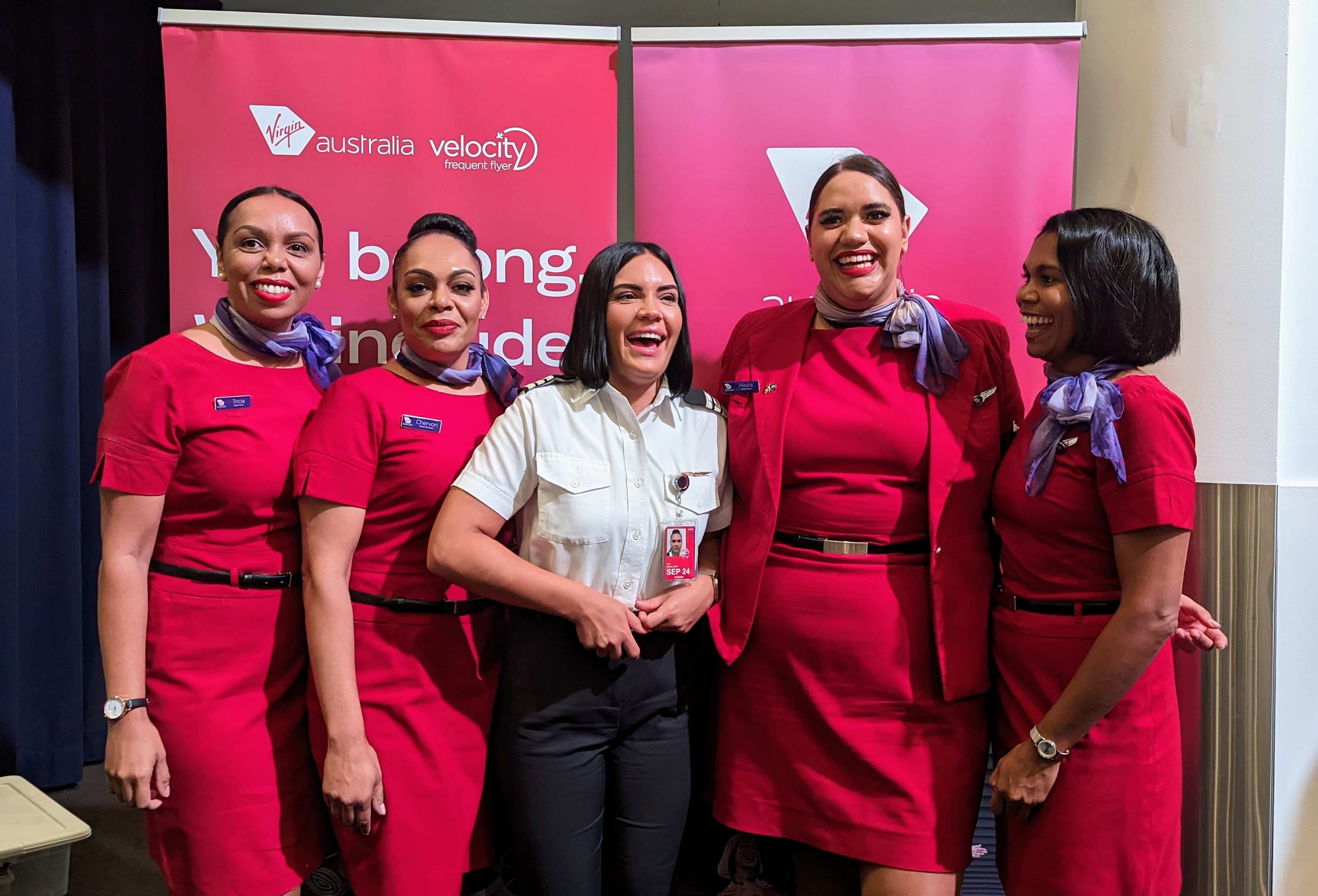 Black, Bold & Beautiful
Celebrating International Women's Day by promoting the successes and challenges of Indigenous women through talks, fashion shows, entertainment and connection with others. The luncheon, held on Meeanjin country at the Brisbane Convention & Exhibition Centre, was attended by 580 people from different mobs. Virgin Australia was a proud sponsor and attendee of the event.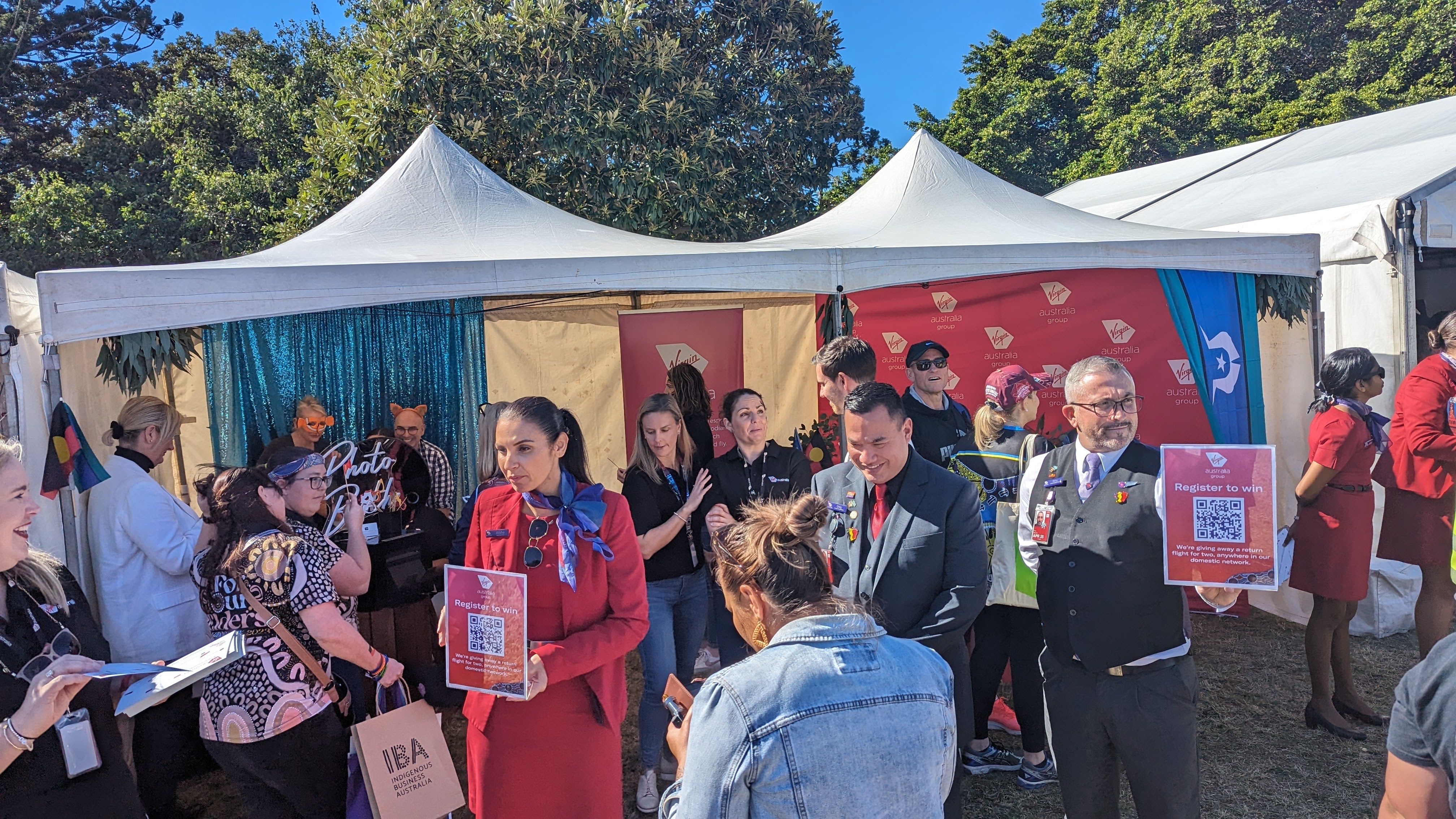 Musgrave Park Family Fun Day
Held during NAIDOC, this day held at Musgrave Park in Brisbane promotes the preservation, presentation and promotion of First Nations People culture and heritage. Virgin Australia returned as a sponsor of the event, with a stall in the exhibitor area where our First Nations team members along with others from the business were able to engage with community, share and learn.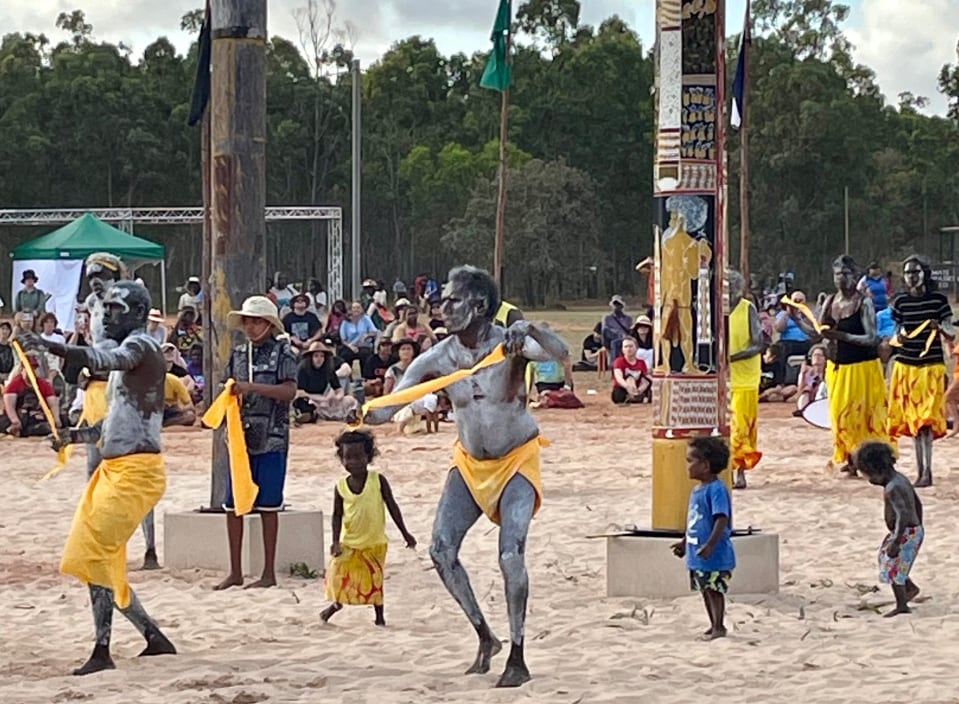 Garma Festival
Virgin Australia was a silver sponsor of Garma, annual event held in Arnhem Land where clans from across the region, community leaders, people of influence in Government, corporate organisations and media to share and immerse in culture. Ten Virgin Australia team members attended to help with setup and pack down and participate in the activities held across the four day event.
Opportunities to work with us
Virgin Australia warmly encourages First Nations peoples to apply for any opportunity across our business. Our Indigenous Working Group and Talent Partners are committed to creating a culturally safe recruitment process across all opportunities. We do not require First Nations candidates to participate in video interviewing, and we are happy to speak with you prior to provide additional support before and during the recruitment process to ensure all your questions are answered and you feel comfortable about the recruitment process.
During the application process you have the option to tell us that you are a First Nations candidate. This is optional to answer, and does not impact your application, but it does help us continue to make progress towards more opportunities for Indigenous candidates.
Get in touch with us
If you have questions about opportunities to work with us, or need a little more information about our recruitment process before you apply, you can reach us by sending an email to indigenous.recruitment@virginaustralia.com. We aim to reply within two business days.