We have extended the expiry date of Future Flight credits and standard credits due to expire before 30 January 2023. Your credits will be available to make bookings until 31 January 2023, and can be used for travel up to 27 December 2023. 
Standard credits
We're pleased to advise that Standard credits are available for use to book specific Virgin Australia products and services. 
Understanding your Standard credit
Standard credits may be provided to you if you/ we cancelled your flight on or after 21 April 2020, under the rules of your fare. If you booked directly with Virgin Australia, your Standard credit can be issued in the form of a Travel Bank.
If you booked through a travel agent, your Standard credit is held by your travel agent who can book flights on your behalf. 
We understand it may be difficult to understand the differences between credit types and the fares available to book. The information below defines some of the terms we use on this page, and throughout the booking journey.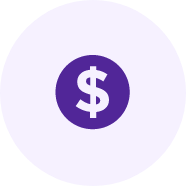 Standard credit
You may have Standard credit if your original flight booking was made on or after 21 April 2020 and has been cancelled.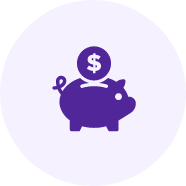 Travel Bank
Your Travel Bank enables you to use your Standard credit to make bookings online. This is referred to as the 'form of payment' when booking a flight. 
Standard credit features

  Valid for use on
Valid for use on flights operated by Virgin Australia and its partner airlines. Valid for Economy and Business class fares in all fare classes (except those reserved for Future Flight credits)

Validity period
Valid for booking until the expiry date of each credit. Expiry dates can be viewed by logging in to your Travel Bank.

  Passenger restrictions
Can be used for any passenger/s (not limited to the passengers on the original booking).

  Multiple bookings
Travel credit can be used over multiple bookings, and any residual amount remains valid for use until the credit expiry date. 

  Use for other products and services
Can be used to purchase Economy X, additional checked baggage,  carbon offset fees, or used as payment for an unaccompanied minor or pet travel bookings.

  Flight changes and cancellations by you
Changes and cancellations may be permitted as per fare rules.
If booked by 30 June 2022, change or cancel to travel credit and we'll waive the fees for bookings on international travel up to 31 December 2022.*
*Change or cancel to travel credit without a fee on international routes for bookings made on or prior to 30 June 2022 for travel up to 31 December 2022. Changes and cancellations must be made prior to your travel date. Fare differences may apply. Cancellations with refund to other forms of payment as per fare rules. Full terms and conditions here.
Frequently asked questions