Famed for its unhurried charms, pristine beaches, and long days of sunshine, the west side city is an exciting place to be out and about.
But after witnessing a stunning ocean sunset, see the city in a new light by checking out the things to do in Perth at night. The City of Light boasts a colourful nightlife beyond dining at electric eateries and discovering secreted bars. From a spooky walkabout in a historic prison, munching on popcorn sky-high at rooftop cinemas to teeing up putt-putt golf, there is never a dull moment after dusk.  
Bask in the sun, then soak up the city's playful vibes by checking out our top things to do in Perth at night.
Spend a night in prison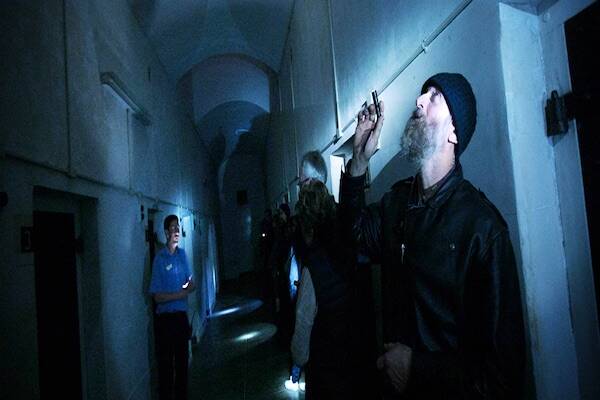 Be a voluntary inmate for the night with a visit to Fremantle Prison. 
The UNESCO World Heritage-listed site is one of the world's largest surviving convict-built prisons, established in the mid-19th century. Although its prison blocks have long been vacated, you can get a glimpse of its dark history on a guided torchlight tour. But be warned: this tour is not for the faint-hearted or the easily spooked.
Along the 90-minute walking tour, you'll uncover sordid stories of the maximum-security jail – a place where hangings, beatings, fiery riots, and daring escapes took place. Understand the calibre of inmates – murderers, colonial prisoners, prisoners of war and minor offenders – while spotlighting prison cells. Uncover the dreadful conditions once endured by convicts within its imposing limestone walls.
Both fascinating and downright eerie, you'll soon realise why it's considered one of the state's most haunted sites. Just be prepared for a good fright!  
Price: $28 per adult, $24 per concession, $18 per child, $82 for a family pass
More info: Fremantle Prison
Address: 1 The Terrace, Fremantle WA 6160 
Have a real-life 'LOL' moment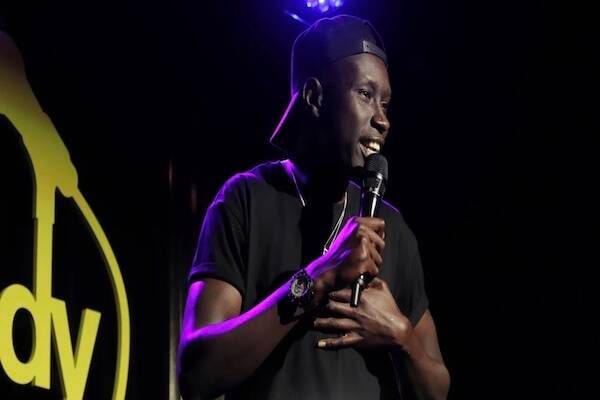 Laugh until your belly aches at one of Perth's comedy nights.
Located in the CBD, Comedy Lounge serves up some of the state's best laughs with homegrown and international comedians taking the mic multiple nights a week. The cosy venue also invites patrons to get intimate, regularly hosting Sunday Singles, a humorous night that would no doubt help break the ice.  
Price: Tickets from $27.50
More info: Comedy Lounge
Address: Upstairs, 413 Murray Street, Perth WA 6000
See more than just a starry sky at the Perth Observatory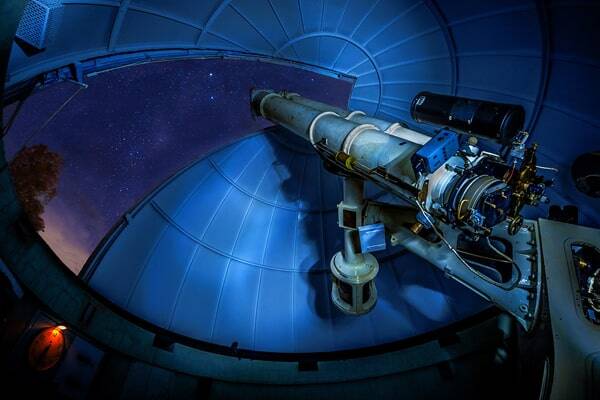 You could only do some things after sundown, and a visit to the Perth Observatory is one of them.  
Head for the hills to Western Australia's oldest observatory to journey through a galaxy of stars. Space enthusiasts will guide you through the cosmos using high-powered telescopes to uncover the universe, spotting constellations, star clusters, and planets in the sky. This 90-minute night sky tour will undoubtedly make you see your relationship with space in a new light.
Back on Earth, take a walk through the museum to view historical instruments, brilliant astrophotographs, and fragments of the legendary Mundrabilla meteorite. A visit is seriously out of this world.  
Price: $50 per adult, $35 per concession, $25 per child
More info: Perth Observatory 
Address: 337 Walnut Road, Bickley WA 6076
Swing for the win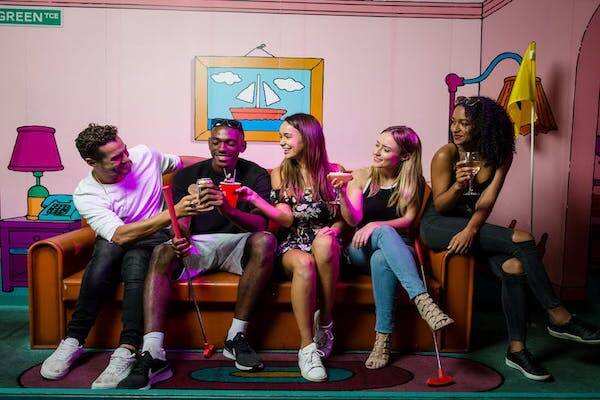 Things to do in Perth at night can involve something other than hitting bars. Instead, hit pars at Holey Moley.
The mini-golf mecca features quirky-designed courses that touch on pop culture at every bend, adding to the excitement of showing off your putt-putt technique. Swing shark-infested waters, have a tee at nan's house and avoid going to jail on a larger-than-life Monopoly board. 
Aspiring golfers can choose how far to take their ball game with 9-hole or 18-hole courses available. Whichever the course of action, a night on the green is a perfect excuse to get competitive with your travel buddy and have a fun night out in Perth. Now to get a hole-in-one...
Price: 9 holes from $18 per person
More info: Holey Moley 
Address: 53 Lake Street, Northbridge WA 6003 and various locations around Perth
The show must go on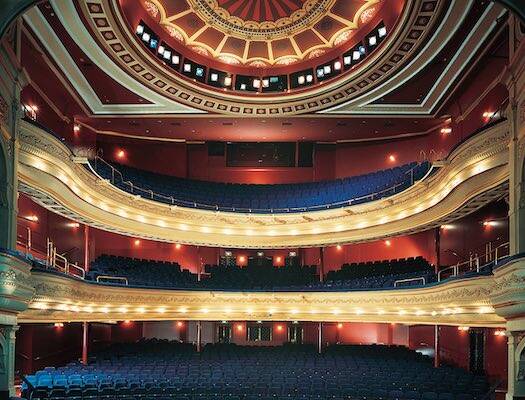 Nowhere is it better to dress to the nines, wear a frock or suit up to see a show at Perth's most renowned theatre.
An architectural icon, His Majesty's Theatre has been the ultimate thing to do in Perth at night for over a century. The heritage-listed venue offers a varied events calendar with something for everyone. From ballet, opera, murder mystery nights and all melodies and scores in between, seeing what takes the stage at His Majesty's Theatre will be a defining cultural moment. 
More info: His Majesty's Theatre
Address: 827-905 Hay Street, Perth WA 6000
Aim for bullseye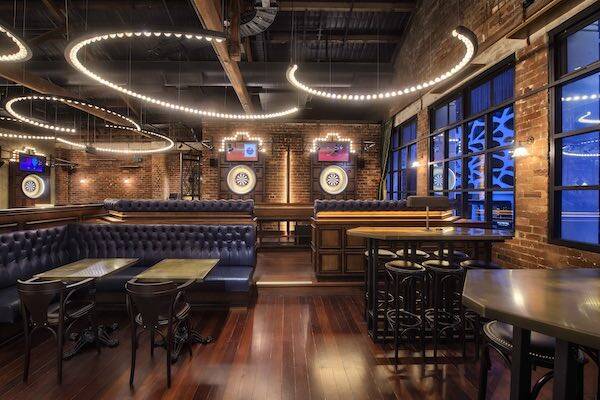 Gone are the days of the lone dart board in a pub corner. Direct from the UK is now Perth's very own Flight Club located along Murray Street. 
Its social darts reinvented with the entertainment/bar venue encouraging the workout of the arms twofold: aiming for bullseye while gleefully sipping on curated cocktails and dining on share plates. Each area holds up to 12 guests, making it the perfect family thing to do in Perth at night. Hone your aim game for one hour, then revel in the win with a feast – score! 
Its surroundings are just as playful. Its British-themed décor pays an ode to its origins, complete with timely amusement park lights and acquainted wallpaper. 
Price: $18 per person
More info: Flight Club
Address: 383 Murray Street, Perth WA 6000
Enjoy Perth jazz and all the razzmatazz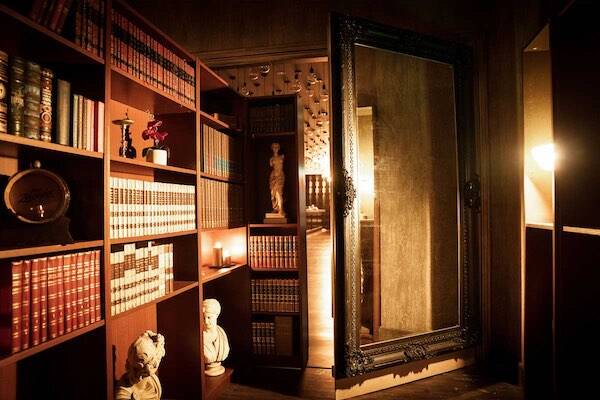 Get ready to wave the jazz hands as Perth is home to a slew of jazz bars to get you moving. 
Fringing the CBD is Perth jazz institution, Ellington Jazz Club. It's a must-visit for any jazz enthusiast wanting to catch homegrown talents and touring musicians performing a range of musical styles. The intimate venue puts on a show most nights, with some evenings featuring multiple performances, so brace yourself for a full-body workout.
Elsewhere in the city is The Volstead Lounge. Need help figuring out where to look? Its entrance is hidden behind a timely 'study' near a colourful laneway, Shafto Lane. Find the right book on the shelf and get ready to party like it's the roaring twenties! Inside, the speakeasy jazz and cocktail bar oozes opulence and sophistication with its 1920s-inspired interior. Sip on speciality cocktails and saviour appetisers while enjoying this rousing time warp.
If seeking something more low-key, head to inner-city suburb Mount Hawthorn. Discreet or not-so-discreet is a local favourite, The Jazz Cellar, cleverly disguised behind an English icon, a red phone box. And once you make the call to go downstairs, three hours of feet tapping and hands clicking to live traditional jazz awaits. Only open on Fridays, this unique Perth jazz venue invites you to bring your own food and drinks for a merry time.
More info: Ellington Jazz Club
Address: 191 Beaufort Street, Perth WA 6000
More info: The Volstead Lounge
Address: 414 Murray Street, Perth WA 6000
Price: $30 per person
More info: The Jazz Cellar
Address: 139 Buxton Street, Mount Hawthorn WA 6016
Walk, eat and repeat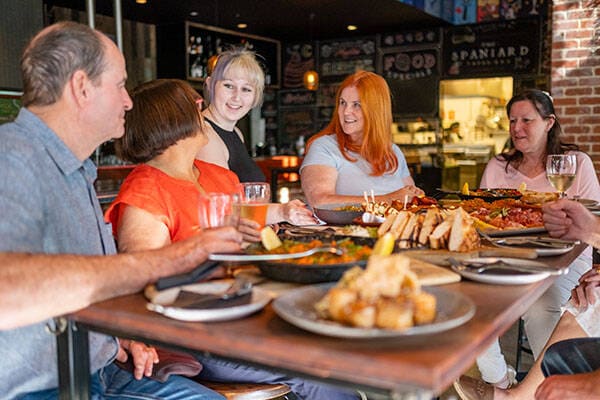 Strike a healthy balance between exploring the city on foot and getting a flavourful on a walking tour.
Two Feet and a Heartbeat's Eat Drink Walk tour is a fun way to get your bearings, uncover Perth's compelling history, and be shown hidden bars and eateries much loved by locals. Try new cocktail concoctions by Perth's best bartenders, and nibble on culinary bites. Just make sure to wear stretchy pants…  
Price: $69 per adult
More info: Two Feet and a Heartbeat
Address: Barrack Street, Perth WA 6000
Eat Perth Up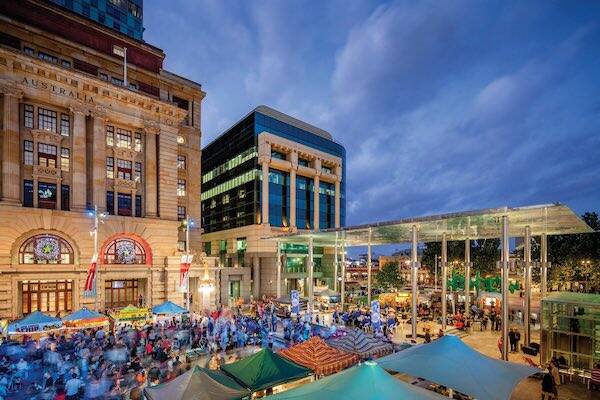 Travel the world by the forkful with a visit to the Twilight Hawker Market.
During the warmer seasons, shopping hub Forest Chase transforms into Perth's biggest street food market. It becomes a place of great temptation with heavenly aromas filling the air and vendors selling exotic cuisines at affordable prices. Have the world on your plate; devour Argentinian empanadas, feast on an all-star Texan barbeque or test your heat threshold with a delectable Sri Lankan curry.  
With serving up quality eats and a lively atmosphere, it's no wonder why the Twilight Hawker Market continues to be one of Perth's top Friday night activities. Post-feed, catch free live entertainment or browse shopping malls and make the most of being in the city at sundown.
More info: Twilight Hawker Market
Address: 1/7 Forrest Place, Perth WA 6000
Get cultured in the heart of the CBD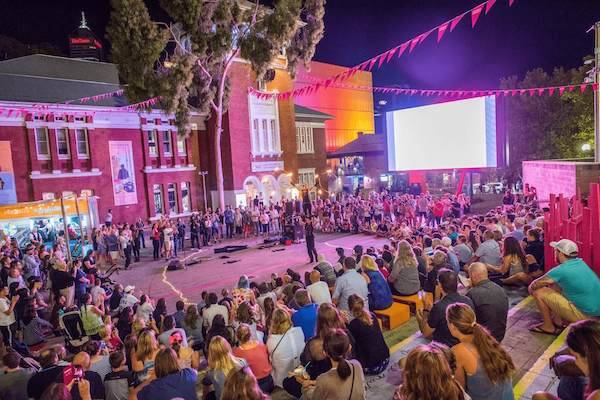 Perth Cultural Centre has something for everyone.
Let's start from the top: Drink at high altitudes with a visit to AGWA Rooftop bar. Perched above the Art Gallery of WA, the state's largest rooftop bar boasts impressive 360-degree views and an open-air sculpture walk. Keeping true to its artful roots is its massive 34-metre-long contemporary Aboriginal artwork by Minang/Wardani/Bibbulmun artist Christopher Pease, splashing colour to the Perth skyline.
At ground level, join in the revelry at Pica Bar. The legendary bar attracts a mixed crowd to its mess hall-style beer garden and late-night beats. It's a great place to have a sneaky drink before heading next door to The Blue Room Theatre and seeing the best of Perth's independent theatre.
More info: Perth Cultural Centre
Address: Perth Cultural Centre, Perth WA 6000
Cruise along the Swan River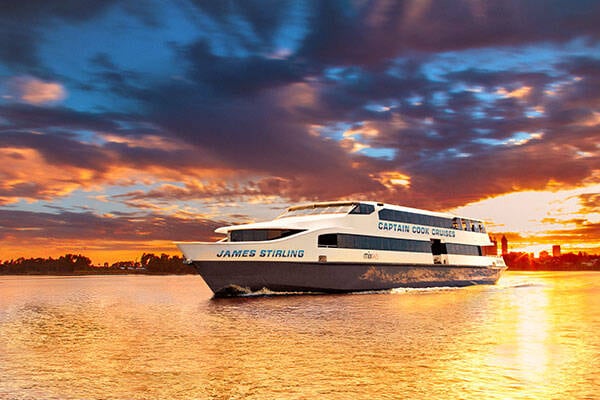 Bid farewell to the mainland and have your swan song cruising the Swan River.
Perth's only Swan River cruise invites you to appreciate Perth's skyline at night while indulging in a buffet. With complimentary beer, wine, and soft drinks, a Swan River cruise passing the bright lights is the perfect way to toast an icon. Cheers.
Price: $155 per adult, $140 per concession, $122 per child
More info: Captain Cook Cruises
Address: Pier 3, Barrack Street Jetty, Perth, WA 6000
Popcorn under the stars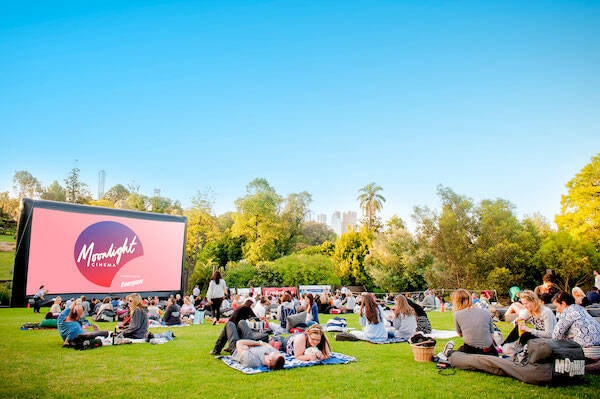 Watching a movie in a pitch-black room is old news. Embrace the outdoors and plop yourself in front of the big screen in some of Perth's most scenic locations. 
Head six stories high to have a sensory overload at Rooftop Movies. Each summer, this Perth rooftop cinema combines premium sunset viewing over the skyline with blockbuster movies: One stunning picture after the next. For those searching for a fun thing to do in Perth for couples, Rooftop Movies is our top pick for date night. Cosmopolitan vibes, stunning sunset, choc tops, popcorn, beanbags and a good flick, schmooze no more.
Another picturesque spot to watch a movie is Moonlight Cinema. Moviegoers can watch new releases and cult classics under the stars in lush surroundings at Kings Park. Bring a picnic basket and rug or treat yourself to 'gold grass' with comfy seating, drinks and snacks included. Now that's the golden ticket!
Price: Tickets from $16 per person
More info: Rooftop Movies Perth 
Address: 68 Roe Street, Perth WA 6000  
Price: Tickets from $20 per person
More info: Moonlight Cinema Perth
Address: May Drive Parkland Kings Park and Botanic Garden, Perth WA 6000