Travelling through Nadi, Coral Coast, Suva and the Yasawa Islands, Double Rainbouu's 5 day Fiji itinerary unveils colourful local markets, undiscovered beaches, and meeting the Fijian people and their proud pacific culture.
DAY ONE– Nadi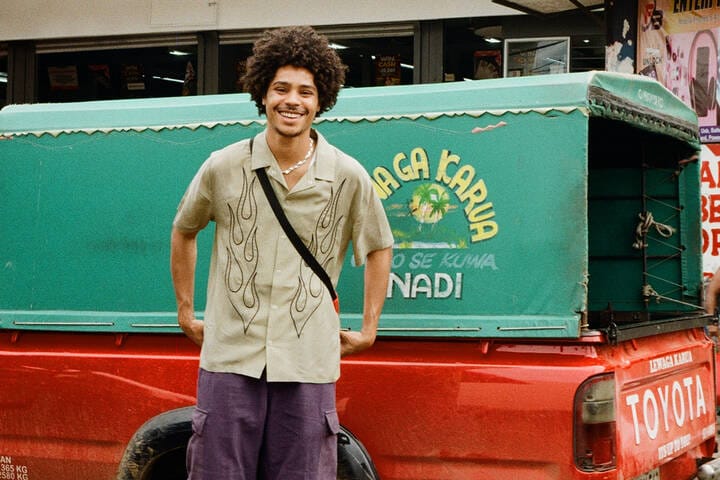 AM: Check-in at Virgin Australia international airport for your flight to Fiji.
3PM: Arrive at Nadi Airport and grab a quick 15-minute taxi ride to your hotel.
If you're looking for something cheap and cheerful, check into Smugglers Cove Beach. It's nothing fancy – but there are simple private and dorm rooms with a view of the beautiful Wailoala Beach you cannot beat. If you're travelling solo or with friends, this is a great place to meet other young travellers.
If hostels aren't your thing, check out Club Fiji Resort for well-priced bungalows underneath the palm trees and at the water's edge.
3.30PM: Head over to Nadi Produce Markets for a burst of colour and inspiration. The bustling markets are filled with a huge variety of produce items you may not have ever seen before and give an instant and authentic view into local's lives. Try the freshly cut pineapple for an afternoon pick-me-up.
5PM: Check out hidden gem The Beach Club Wailoala for a sunset swim and cocktail. Mingle with both travellers and locals and met Fiji's friendliest staff. The high energy beach bar often has live music, a dancefloor and sometimes even a conga line. We're guessing you'll be having so much fun there you'll want to stay for dinner too.
DAY TWO – Nadi and Coral Coast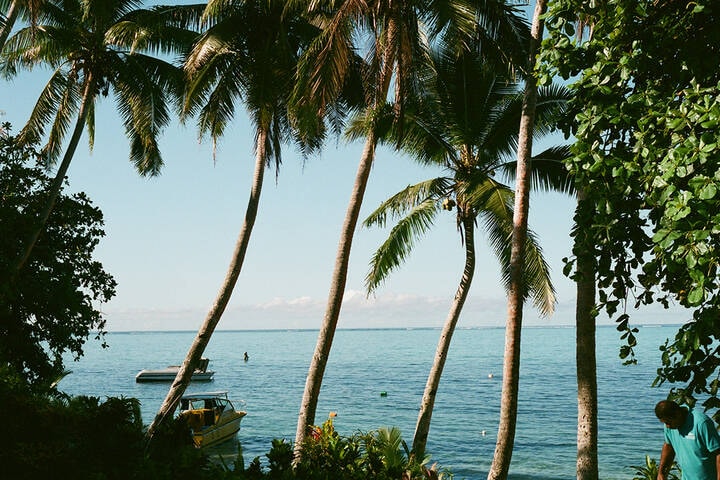 7AM: Grab breakfast at Bulaccino Cafe before starting your road trip along the Coral Coast. The road hugs the coastline, so make sure you're looking out the window – not on your phone.
8.30AM: Make your first stop at Lancaster Press Gallery. This if Fiji's only fine art print making studio, which specialises in hand made linocut, woodcut and mono prints. Inspired by local Fijian nature, both Peter's studio prints are truly unique.
9.30AM: Just a short drive away, make your next stop at Lawai Village and take a tour. This beautiful village is known for creating traditional handmade pottery. The Lawai Villae locals go above and beyond to make their visitors feel welcome and create an amazing experience that allows you to gain insight into Fijian culture and artisanship.
11AM: Down the road, make your third stop at the tranquil Hot Glass Fiji. The studio, located on a hillside overlooking the sea, displays very impressive hand-blown crafts. Learn all about traditional glass blowing from the studio's talented artists or try it yourself and do a class.
12.30AM: Arrive and check into Matanivusi Beach Eco Resort. This sustainable resort is truly a hidden paradise and allows you to enjoy the quiet and uncrowded side of Fiji.
Enjoy a Matanivusi's healthy, conscious and delicious menu for lunch.
2PM: Ease into Fiji time and do a free afternoon yoga class at the resort. The class takes place on an elevated wooden deck, that overlooks a 200+ year old banyan tree and a lush , sacred rainforest. Sounds relaxing right?
4.30PM: Drive down the road to visit Fiji Beach House for the afternoon. The relaxed budget beach retreat has an unbeatable view and some very friendly resident dogs. Enjoy an incredible sunset drinking a beer in a beach front hammock or take a boat out and watch the sun go down while floating in the warm water.
7PM: Head back to your accommodation at Matanivusi to experience the restaurant's impressive focus on sustainability - using seasonal fruits grown around the property, vegetables gathered from local villages and freshly daily caught fish.
After dinner take part in a traditional Kava ceremony. Be sure to listen carefully to the rules, respect the practice, feel your tongue tingle and have fun. They say kava is a muscle relaxing sedative, so enjoy a great night's sleep after the ceremony.
DAY THREE – CORAL COAST AND SUVA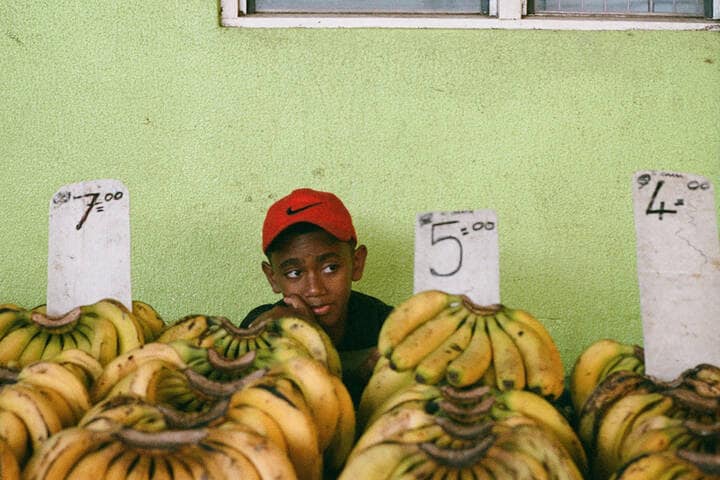 7AM: Wake up in paradise and enjoy breakfast by the pool. When you're ready, paddle out the front for a surfing lesson. Matanivusi's surf is some of the best in the country – without the crowds. With 22 years surfing experience along the Coral Coast – you're in great hands with the surf instructors here.
10AM: Time to check out of your accommodation and get back on the road to Fiji's capital Suva.
11.30AM: Arrive in busy Suva and head straight to Suva Markets to experience how lively the city can be. It's easy to spend hours at this huge market – taking in all the sights, sounds and smells it has to offer. Buy fresh fruit, vegetables, fish, herbs, spices and flowers. You can also pick up kava root and local handicrafts as souvenirs to take home.
1PM: Visit Suva's famous The Fiji Food Truck and try their very popular Nachos for lunch. The truck has almost 30 thousand followers on Instagram, has at least 130 visitors a day and is always sold out by 3pm – so you know it's good!
While you're in the area go shopping at fashion flagship boutique Zuber. We're big fans of the colourful brand.
3PM: Check into accommodation. If you're waiting something central, try the Tanoa Plaza. Or if you're after a peaceful place to relax check out Rainforest Eco Lodge.
5.30PM: Head to the very impressive Tikos Seafood Restaurant for in time for sunset. The restaurant (that also doubles as a boat) is Suva's only floating restaurant, located in the harbour. The menu is based off what seafood was caught that day – but we recommend the fresh mud crab in coconut cream if you can. There's an excessive wine list, live jazz and a great view.
ONWARDS: You can't visit Suva without experiencing the nightlife. Traps Bar is an iconic place to start your night. The club has five different bars within the venue, has a great dancefloor and is queer friendly. From here you can club hop around, with more bars located just down the street. Make some new friends and see where the night takes you. We've been told O'Reilly's is the best place to for a nightcap to end the night.


DAY FOUR – YASAWA ISLANDS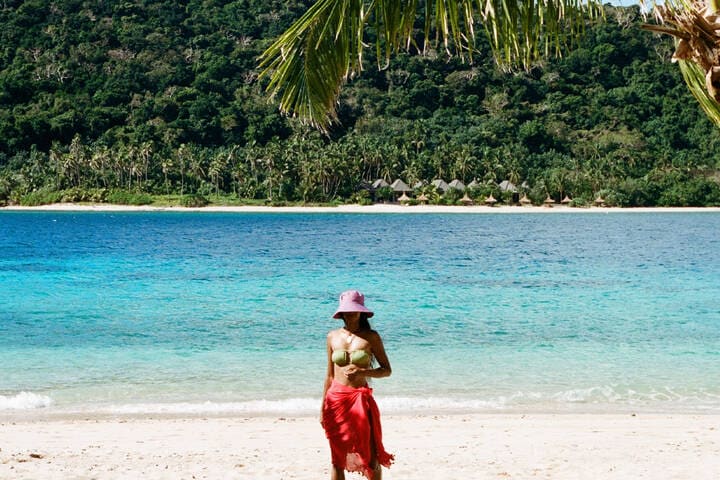 6AM: Plan an early morning start and make your way back to Nadi via road or air..
9AM: Catch the scenic ferry from Port Denarau to the Yasawa Islands.
12PM: Reach Naukacuvu island, check into the Paradise Cove Resort and enjoy lunch by the pool or underneath the palm trees. The bungalows here are gorgeous and traditional style. Freshen up in your own private outdoor shower garden.
2PM: Snorkelling right at your doorstep! Just swim out a few metres to find a rainbow of fish and coral underneath you.
Next, book a short boat trip to go diving with the manta rays. If you're lucky you might even spot a shark or two (don't worry, these ones are friendly).
ONWARDS: Lay in the hammocks and relax. You've earnt it.
DAY FIVE – YASAWA ISLANDS AND FLY HOME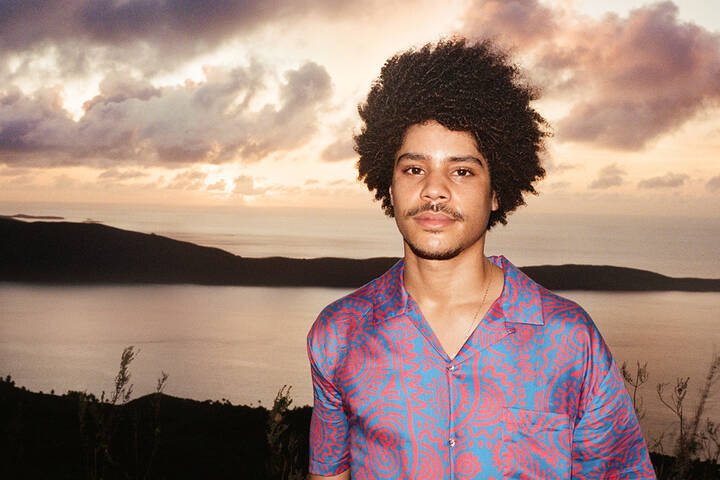 5.30AM: Take a short boat ride to Mantaray Island for a sunrise hike. We know it's early – but trust us, it's worth it. The hike is relatively easy and takes around 1 hour or so in total. The view from the top may be the highlight of your trip. Just do it. Reward yourself with a swim in the ocean at the pristine isolated beach at the bottom.
8AM: Once you've dried off, make another boat ride and visit Soso for a local village tour, where you can experience first-hand what life is like in a contemporary Fijian village. See the community church, school and chat with the elders. Make sure to pack covered clothing and bring along cash. Donations are very helpful, and you can purchase artisanal crafts to help support to the community.
11AM: Head back to accommodation for one last swim and bask in the sun. Catch the ferry back to Nadi to make the afternoon flight home with Virgin Australia.
TRAVELLING TO FIJI
Best time to visit Fiji
Fiji is blessed with tropical warm weather all year round. During Fiji's dry season which runs from May to September, you'll experience less humidity, and great conditions for outdoor activities such as surfing, diving, and trekking. July and August are the peak periods (with Australians escaping winter) so it's a little busier, and with that generally more expensive. If you're looking for a quieter, more affordable escape, book your flight to Fiji for late October to early November, or other low-season months of February, March, and June. The wet season runs from November through to March, when humidity is high (as are temperatures) and there's an increased rise of cyclones. The upside is there are great deals and it's less crowded.
Visit Smart Traveller for the latest Government advice on travel to Fiji.
To learn more on Fiji's top attractions, best dining, cheap eats, and where to shop - visit Flights to Fiji.