Value your clients can get on board with

Clients come to you because they know you will find them the best value. And we value that.  
 
But wonderful is going beyond best, it's the best fare with some added extras along the way. It's securing additional discounts on fares which are already more than 30% lower on Australia's most travelled routes compared to our major competitor*. And Velocity Points for their eligible business travel, which they can use to fly with us or our partners to over 500 wonderful international destinations.
It's also looking after your clients on the ground and in the air. With access to Premium Entry and Lounges (for our Velocity Gold and Business Class flyers1) before they enjoy award-winning service on board with our crew - winners of Best Cabin Crew, year after year2.
That sounds wonderful, doesn't it?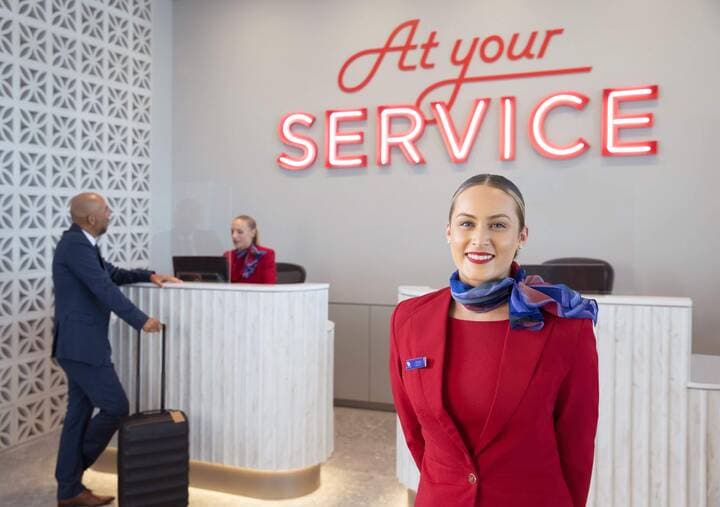 Sign up to our Trade news for regular updates and offers

A travel experience business customers love
Amazing value
We offer some of the best value airfares in the market. With a simplified fare structure our customers get the great-value airfares, ease of choice and more flexibility, at a lower price.
Choice of cabin including Economy X
Travel the way you want with a choice of cabins and seating in Economy, Economy X and Business, and a variety of food and beverage options.
Premium Entry
Available exclusively to Virgin Australia Beyond, Business Class guests, Velocity Platinum and Gold members at select airports, Premium Entry offers dedicated security screening for faster access to our lounge1. 
 
Soaring rewards
We reward our loyal customers. Our Velocity Frequent Flyer program3 offers an amazing range of redemption options and with over 70 program partners we endeavour to make it easier for our members to get their dream rewards sooner.
Domestic network
With plenty of flights from all major capital cities to choose from, you have the luxury of taking off when you want, from where you want.

 
International connections
We partner with some of the world's leading airlines to bring a premium experience to our members and guests across the globe. 
 
Lounge access
We offer a convenient and comfortable lounge experience. The Virgin Australia lounges are located in seven of Australia's major cities4, they are the perfect place to work, relax or socialise.

 
Sustainability
We've committed to Net Zero Emissions by 2050. In addition to our fleet program, we're minimising our environmental impact both on the ground and in the air.


 

Our corporate travel solutions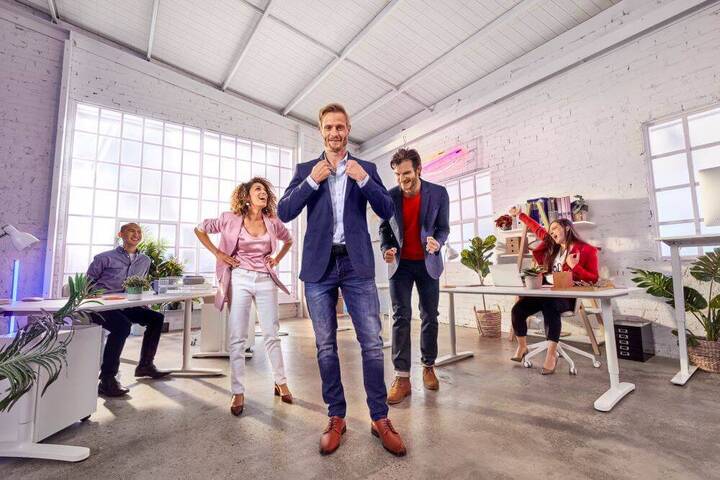 Virgin Australia Business Flyer

Virgin Australia Business Flyer is our free-to-join business travel program for small-to-medium sized businesses (SMEs) who hold a valid ABN or ACN, have an Australian business address and spend less than $300,000 per year with Virgin Australia on air travel.
 
When your clients sign up for free, they will receive up to an additional 6%5 off eligible Virgin Australia flights*, Velocity rewards, benefits, Lounge discounts6 and so much more.
 
The rewards don't end there. With points-earn on than 30 exciting partners and offers, members can start racking up Velocity Points for their business by simply doing business on the ground.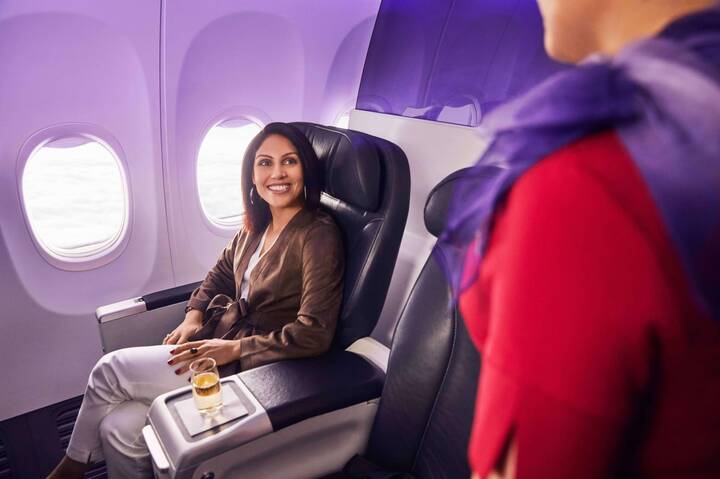 Larger organisation with specific travel needs can opt for our tailored solutions. With designated national sales and support teams, we will provide your clients with the flexibility, service and savings that will make their CFO happy. 
Bring wonderful business flying your way
Enquire about our business travel solutions, and one of our account representatives will reach out to you.
Agency hub
Find sales tools, policies and guidelines and trade releases in our dedicated site for travel industry partners.

Explore now








 
Contact us
Our experienced Industry Support team is committed to delivering excellence in customer service. Please email us at va.agentshelpdesk@virginaustralia.com or call 136 737 our toll-free number in Australia.
 
Booking a corporate charter
Our ever-expanding fleet of aircraft can be chartered to fly anywhere within Australia and beyond. Virgin Australia is one of Australia's largest operators of fly-in fly-out charter aircraft. We pride ourselves on our flexibility and service, and our ability to deliver FIFO solutions for world-leading companies. 
 
Booking flights for a group
We offer competitive Group Fares for ten or more passengers travelling on the same flight or twenty or more passengers travelling from different origins to the same destination for a common purpose.

 

Terms and conditions
* Price comparison is correct as of 3 January 2023 and based on the average non-discounted Virgin Australia Economy Choice and Business Class Fares compared to the respective average non-discounted fare structure in economy or business class of its major competitor (excluding any sale and advance purchase fares) filed by the respective airlines and published by the Airline Tariff Publishing Company for flights between Brisbane and Sydney, Sydney and Melbourne, and Melbourne and Brisbane for the period 3 January to 23 November 2023.
1 Sydney and Brisbane Lounge Premium Entry is available exclusively to Virgin Australia Beyond, Business Class, guests, Velocity Platinum and Gold members and partner airline reciprocal status members travelling with carry-on baggage only. For security reasons, baggage that exceeds standard carry-on dimensions and allowances cannot be accepted at Lounge Premium Entry and must be checked in at a Virgin Australia Priority Check-in counter inside the main departures hall. Standard Lounge Terms and Conditions apply.  Standard Lounge Terms and Conditions apply.
2 Virgin Australia was awarded 2022 Winner Best Cabin Crew for the fifth time at the AirlineRatings.com Excellence Awards and topped Canstar Blue's 2022 Domestic Airlines ratings scoring five out of five stars in all but one category, including service.
3 Velocity Membership is subject to Membership Terms and Conditions.
4 Virgin Australia Domestic Lounges are located at Adelaide, Brisbane, Canberra, Gold Coast, Melbourne, Perth and Sydney Domestic Airports. Pre-departure lounge access is available to our Business Class guests, Velocity Platinum and Gold members, and Lounge Members when travelling on Virgin Australia flights. If you hold a single-entry Lounge pass or have purchased a Lounge membership, you are entitled to Lounge entry in alignment with the Lounge Terms and Conditions.
5 The Fare Advantage Discount of 4% applies to domestic Flex fares (L, K, H, W, B, Y class) and 6% applies to domestic Business Class fares (D, C, J class) and is available to Virgin Australia Business Flyer members.  The Fare Advantage Discount levels are subject to change without notice. Please check our website for current discount levels.  Fare Advantage Discounts can only be booked through the Booking Portal, our Guest Contact Centre, or a registered self-ticketing Travel Management Company (TMC) or travel agent and are not available through the public Virgin Australia website. If your TMC or travel agent is not registered to process Fare Advantage Discounts, please instruct your TMC or travel agent to contact the Virgin Australia Business Flyer team at businessflyer@virginaustralia.com.  Fare Advantage Discounts cannot be used in conjunction with any other offer or discount and cannot be combined with any other Unpublished Fares or Promotional Fares. Fare Advantage discounts do not apply to any bookings made via the Virgin Australia conference and group travel area, sale fares or other tactical fares offered from time to time, and bookings for children and infants. If you have any questions regarding the application of Fare Advantage Discounts, please contact the Virgin Australia Business Flyer team. Virgin Australia Business Flyer Terms and Conditions apply. 
6 Usual annual Lounge Membership Fee is $399 (as at 10.1.2023). Discounted Membership Fee is available for the Virgin Australia Business Flyer member's Key Contact, Account Administrators, Travel Bookers and Travellers. Subject to the Virgin Australia Business Flyer Terms and Conditions, Virgin Australia Lounge Terms and Conditions and Virgin Australia Lounge rules. Virgin Australia Lounge entry is subject to space availability.