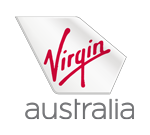 Travel Bank is currently offline
Due to system maintenance, access to your Travel Bank is unavailable until
Thursday 22 October 2020
During this time, you will not be able to log into your Travel Bank or use Travel Bank as a payment option for flights online or through our Guest Contact Centre.  
We apologise for any inconvenience caused.
Rest assured, any credit previously held in Travel Bank will remain available. 
If your Travel Bank credit was issued before 21 April 2020, or you hold a conditional credit for flights booked before 21 April 2020, this credit will become a Future Flight Credit from 22 October 2020. Future Flight Credits have extended validity, so they can be used to make bookings  until 31 July 2022 for travel until 30 June 2023. Bookings using your Future Flight credit will be subject to seat availability within the fare class reserved for Future Flight credits on your selected flight and will be subject to its own terms and conditions.  If this applies to you, you will have received an email from us letting you know that you are eligible for a Future Flight Credit, and we will be providing you with further information shortly.  
If you have any questions regarding your Travel Bank or credit with Virgin Australia, please refer to the information hub for assistance. 
© Virgin Australia Airlines Pty Ltd ABN 36 090 670 965