What to do in Three Days on the Gold Coast
There's so much you can do and see on the Gold Coast even if you only have three days to spare.
Be sure to plan ahead to get the most out of your time - because It's easy to forget just how big the Gold Coast is and how long it can take to get around… especially when you're driving some of the windy hinterland roads.
Although there is a lot to see, it doesn't mean you should squeeze it all in a weekend. To help you decide where to explore first, here's an itinerary to get the most out of your three-day getaway, while not overexerting yourself too much. After all, a getaway is for relaxing!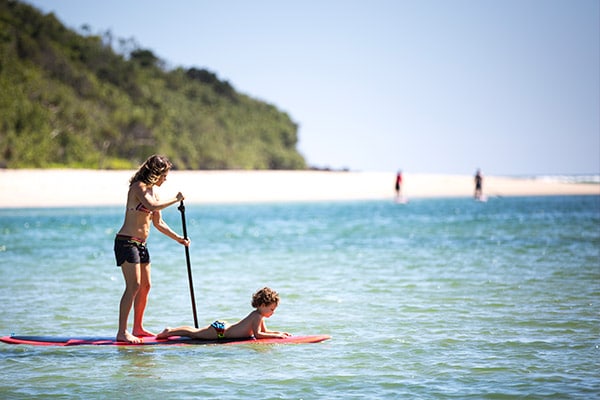 Day 1 - Day
Have an early start and drive to Currumbin Wildlife Sanctuary where you can spend some time with the native wildlife. While you're there, don't miss out on the Treetop Challenge where you'll be hopping and zip-lining through the treetops and stunning surroundings. Once you've had about enough adrenaline-pumping activity, head 20 minutes inland to Currumbin Rock Pools to cool down and relax those tired muscles. The stunning, windy drive through Currumbin Valley is one of the best parts of the trip.
If you get a bit peckish after swimming, walk right across the road to Currumbin Valley Rock Pool Cafe to fill up on coffee and snacks. This homely little spot also holds regular art exhibitions so there's always plenty of local art to admire while you're there.
Day 1 - Evening
Visiting over the weekend means you get the extra bonus of having some local markets to stroll through. If you really loved Currumbin and want to experience it some more, you'll be excited to know that every Friday from 4pm - 9pm they hold Sanctuary Markets within the Currumbin Wildlife Sanctuary. But to experience a different location, every Friday and Saturday from 4pm - 10pm you also have Marketta Street Food in Miami and Nightquarter in Helensvale. Whichever one you decide to go to, make sure you arrive hungry. If not, you'll regret it as soon as you get in and smell the variety of flavours sizzling away.
Day 2 - Day
A visit to the Gold Coast isn't complete without a scenic drive. Start off early and head to Binna Burra where you'll pass through lush, green and quiet country towns and be calmed by the natural beauty around you. Don't forget to pack your gear because the end of the road is the beginning of various hiking tracks. If you're not so keen on hiking and prefer to simply relax, head in to Lamington Teahouse for lunch. Though this spot seems to get quite busy, looking out through the big glass windows to the hinterland while enjoying a hot cup of tea with warm scones is incredibly relaxing.
Day 2 - Evening
After all that walking you'll be ready for a decent meal. Head to Loose Moose in Broadbeach for an American-style feast where you can start off with wings and jalapeño poppers, then fill up on one of their incredible burgers before washing it all down with their specialty drinks; whisky and craft beer. Loose Moose is loud, it's happening, it's so much in a small location, but that's exactly what makes it so unique.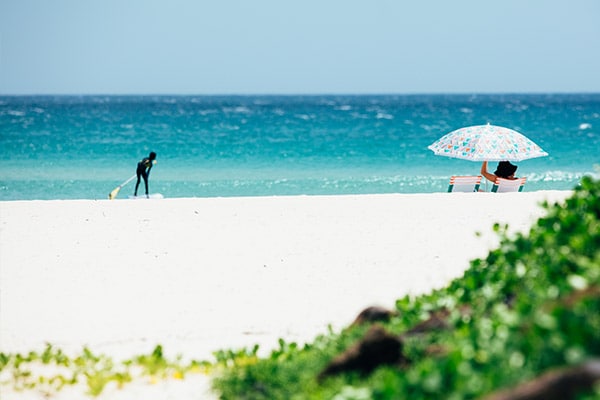 Day 3 - Day
Pack enough food, drinks and games for the day then set up a spot at Tallebudgera Creek. Here you can hire a kayak or stand up paddle board (SUP) from Smoothwaters Kayak Hire and let yourself enjoy floating on the calm waters. This is a much quieter area away from the main tourist beach spots so you'll feel like you've been let in on a secret that only the locals know about.
But don't get too cosy because you'll want to end the weekend right and watch the sunset from one of the most beautiful spots on the Gold Coast by walking up Burleigh Hill. To make it extra special, pop into a store before you go and buy some more snacks and drinks for a memorable sundown picnic.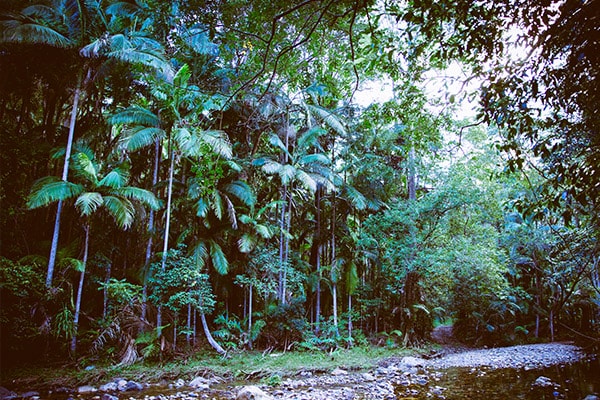 Day 3 - Evening
If you're still hungry at the end of a day of snacking and picnics (or even if you're not!), head to Stones Throw, Burleigh where it's practically impossible to have anything but an incredible experience. Everything from their cakes, juices and pies are made in-house which makes the flavours pop so much more. Whether it is just some nibblies or a decent feast, having your final dine here will surely leave you with a getaway to remember.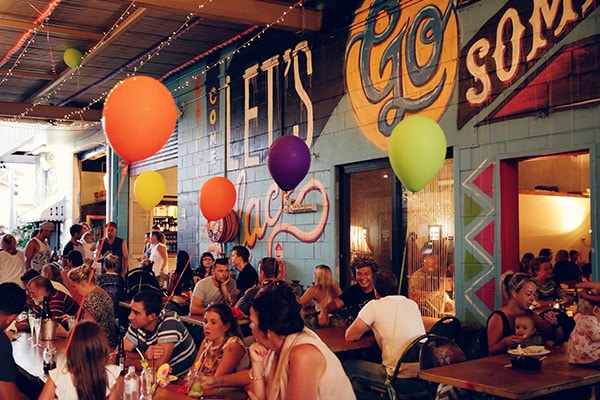 Originally published on Destination Gold Coast by Mirna Segal of Breathe Travel.