West Coast Winter Wonderland: Where to Ski in the North West
With fresh powder, magical mountain towns and après ski options to suit all tastes, your winter wonderland is within reach...
Lake Tahoe
Nearest city: San Francisco, California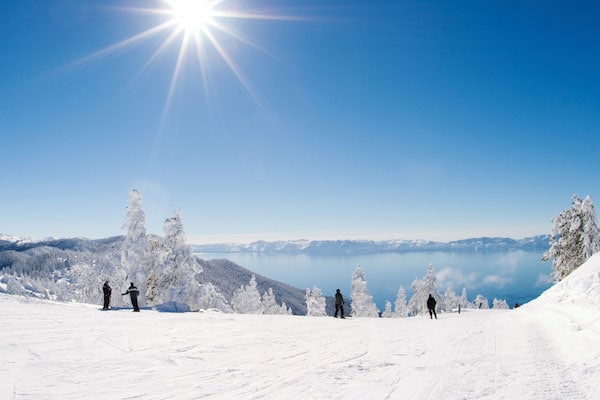 Think California is all sun, surf and sand? It may be known as the Golden State, but this diverse landscape of cliff-lined beaches, mountain ranges and remote deserts has plenty of tricks up its sleeve once you divert from the coast. Travel four hours inland to reach Lake Tahoe and you'll have your pick of seven world-class ski resorts, with more than 22,000 acres of terrain to share between them. Can't bear the thought of leaving beach days behind completely? You're in luck. With just as many pockets of sand as there are mountain peaks, Lake Tahoe is as suited to sun seekers as it is to die-hard ski fans.
Aspen
Nearest city: Denver, Colorado
A bucket list destination for beginners and experts alike, Aspen's Rocky Mountains are prime terrain for shredding powder. And as the resident experts that frequent the hill will tell you, there are few better places in the States to get a ski fix. The catch? Aspen is a well-known retreat for North America's rich and famous, which means the town itself can be crowded with socialites enjoying extravagant mountain getaways. Luckily, the desire to see and be seen in Aspen's hottest venues means you'll have the lion's share of slopes like Snowmass to yourself, along with the opportunity to rub elbows with the country's elite once the sun goes down.
Banff
Nearest city: Calgary, Alberta
The best of Lake Tahoe and Aspen combined, Banff is where stunning lakeside scenery meets the Rocky Mountains. And with the novelty factor nearly as high as its peaks, there are few better places travellers can experience the quintessential ski resort holiday without compromising on quality slopes. Choose from Norquay, Sunshine Village and Lake Louise for all your shredding needs, then save time to reap the benefits of this magical mountain town. With more than 100 bars and restaurants to satisfy your post-ski needs, you'll be hard pressed to decide whether you prefer Banff's base or its summit.
Park City
Nearest city: Salt Lake City, Utah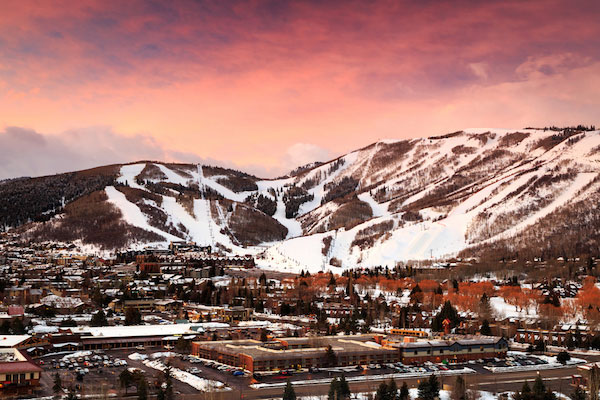 Bigger isn't always better, but this mammoth 7300-acre ski field sure makes a compelling argument that it could be. The product of a recent merger between two renowned resorts, Park City is now home to the country's second largest ski field, with the even larger Powder Mountain just over an hour's drive away. Take your pick between these two momentous slopes and you can almost guarantee a smooth run, with enough space on the summit for all your mates and more. Still worried about sharing the terrain? Bypass Park City in favour of Powder Mountain, where a daily limit on lift tickets ensures the lowest skier density nationwide.
Whistler
Nearest city: Vancouver, British Columbia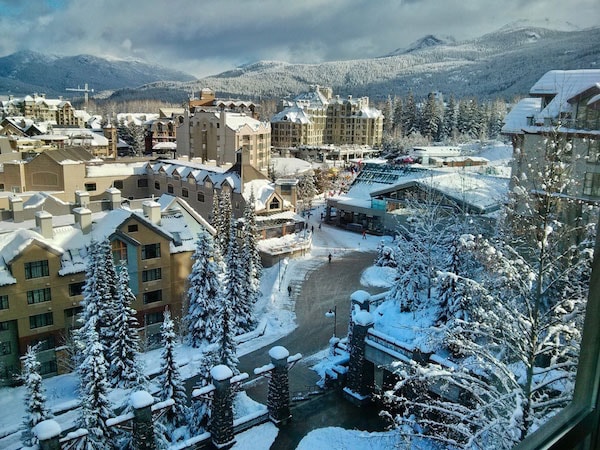 Canada's poster child for snow-focused holidays, Whistler is where the world's serious skiers come to play – but it isn't all double black diamond runs in this family-friendly resort town. While it's home to the revered Whistler-Blackcomb slopes, it's equally well-known for the charming Whistler Village, which resides at the foot of its famed twin peaks. Take on your choice of steep drop-offs or leisurely runs by day before enjoying a post-ski stroll through the village's cobblestone walkways, which lead to world-class restaurants, five-star hotels, street-side entertainment and more.
Revelstoke
Nearest city: Kelowna, British Columbia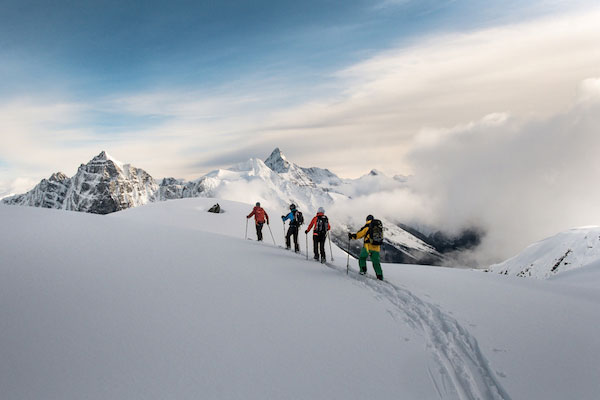 A relative new kid on the block when it comes to Canadian ski resorts, Revelstoke's remote location between Vancouver and Calgary means you can bank on a curated crowd of snow seekers. And with less than a decade of major tourist traffic under its belt, Revelstoke has managed to retain plenty of its humble, small-town charm. While après ski perks like fine dining, spas and shopping may be few and far between, the plentiful powder at this increasingly sought-after destination is more than enough to keep serious skiers entertained. Just be quick – with a steadily growing international reputation, it won't be long before Revelstoke becomes one of Canada's not-so-secret ski fields.
Getting There
To make America your next travel destination, visit our website or call 13 67 89 (in Australia) to book flights or holiday packages with Virgin Australia.