Top Five Reasons You Should Visit the Whitsundays this Autumn
1. The Greatest Barrier Reef Experience
The Whitsundays is in the heart of the Great Barrier Reef and offers an unparalleled reef experience.
The Great Barrier Reef is the world's largest coral reef system and the Whitsundays even has its own natural coral reef structure in the shape of a heart, called Heart Reef!
Visitors to the Whitsundays can choose to see the World Heritage-listed reef from above the water - by seaplane, helicopter or boat - and below the water, with scuba diving and snorkelling.
Be dazzled by thousands of different colourful corals and mesmerised by the more than 1,500 species of iridescent fish that call the reef home. The diverse marine life includes turtles, dolphins, dugongs, reef sharks, manta rays and giant clams.
2. An Aquatic Playground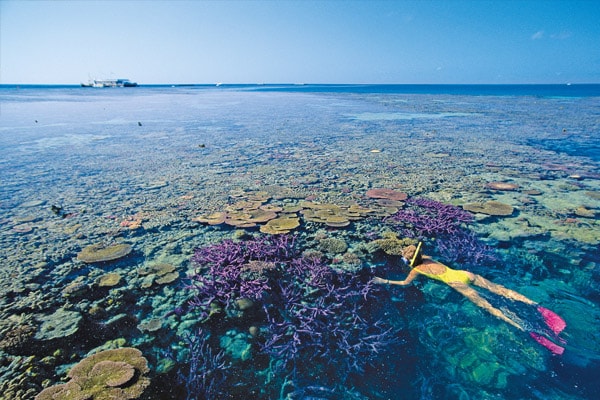 The Whitsundays is a sailor's paradise, with safe, calm waters due to the protection of the reef.
You can hire a yacht, a motor cruiser, a kayak or a Jetski to get around, or there are dozens of hosted tours aboard everything from sleek and sophisticated yachts to fast, time-efficient power boats and classic old timber vessels.
You can also swim, snorkel and scuba dive in this amazing aquatic playground – or why not take a scenic flight or helicopter ride and see the Whitsundays from above.
World famous Whitehaven Beach is a "must" to visit when in the Whitsundays, with its 7kms of pure white, 98% silica sand, which doesn't get hot, no matter how much the sun shines!
And not forgetting the swirling sands of Hill Inlet, visible from the lookout at the far end of Whitehaven Beach.
3. Indulgent Luxury or Relaxing Rejuvenation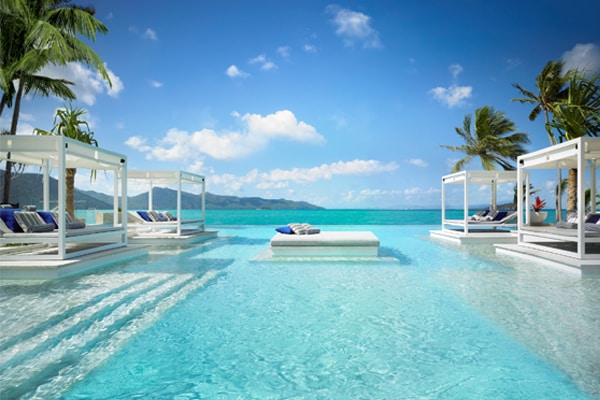 The Whitsundays has every kind of accommodation including 5-star luxury, spa and wellness retreats, family resorts with spacious cabins, caravan and camping parks, self-contained apartments, boutique-style hotels and backpacker accommodation.
There are also four world-class island resorts in the Whitsundays including Hamilton Island, One & Only Hayman Island, Daydream Island Resort & Spa and Palm Bay Resort on Long Island.
As well as island resorts, there are dozens of undeveloped islands covered with national parkland and you can camp and fish in unspoilt natural beauty (permits required). You can quite literally be the only person on a pristine beach or the only yacht in a secluded bay or inlet when you are in the Whitsundays. 
This variety means the Whitsundays is the perfect tropical setting for a relaxed, romantic holiday or an action-packed adventure. Couples, families, groups of friends and solo travellers all find something to enjoy in the Whitsundays.
4. A Diverse and Beautiful Region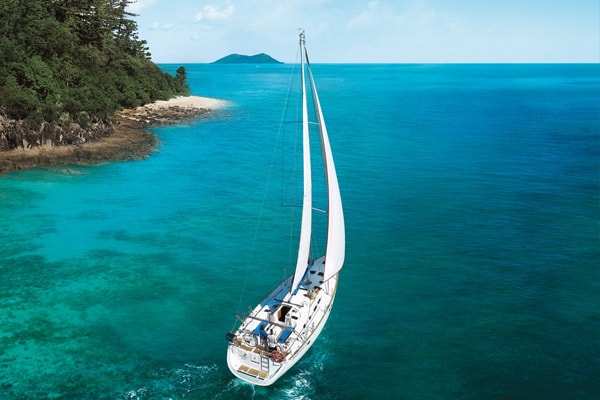 The Whitsunday region comprises 74 island wonders and a vibrant, cosmopolitan mainland.
Holidaymakers can enjoy the shops, cafes, bars and restaurants of the beachside resort town of Airlie Beach, experience the beautiful, secluded beaches of Bowen, catch a barramundi on Lake  Proserpine or soak up the serenity of the rugged outback surrounding Collinsville.
The Conway Ranges, which provide a stunning backdrop to the mainland, offer walking tracks, waterfalls and seasonal creeks for lazy picnics and a spot of swimming in clear mountain water. 
Experience a different side of the Whitsundays when you explore the 27km Conway Circuit, passing through native bushland and majestic tropical rainforest, including towering Alexander Palms and ancient cycads, and absorb the spectacular coastal views stretching for miles.
You might even encounter some native wildlife including iguanas and goannas and the native wompoo pigeon.
5. Good old fashioned Queensland hospitality…and affordability!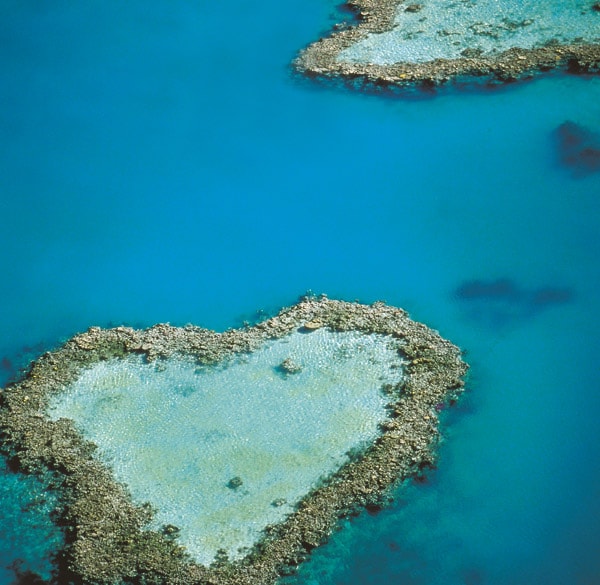 The only thing that remains the same throughout the Whitsundays is the hospitality you'll receive.
The region is renowned for being friendly and welcoming - every day's a weekend in the Whitsundays!
From fine dining at the wide range of restaurants and resorts to a counter meal at an outback pub with the locals, the Whitsundays welcome is there, and there's a style of accommodation to suit every budget.
Whether it's solitude and rejuvenation, high-end luxury, adrenalin-pumping action or relaxation and tranquillity you seek, it's all here in the Whitsundays and the wide range of offers we have for you means it's even more affordable than ever!
Oh, and did we mention the 25 degree Celsius average daily temperatures in the Whitsundays during autumn…
The Whitsundays, more affordable, accessible and enjoyable than ever before! 
We have some great holiday packages now available. Looking for absolute oceanfront views?  Stay at Coral Sea Resort for 4 nights or more in a Bayview Spa Suite or Coral Sea Spa Suite and save 15%*.  Travelling with kids? Cruise Whitsundays is offering 'Kids Travel Free' on the Great Barrier Reef Adventure so you can save up to $115 per child*. Looking for an island escape?  There's a three-night package available at the Reef View Hotel on Hamilton Island including breakfast daily, use of non-motorised watersports, 'Kids Stay and Eat Free' and more*.  Or for the ultimate Whitsundays experience, there's a 'Ride to Paradise - Fly & Arrive by Seaplane' package.  An all-inclusive two-day, two-night resort stay and scenic flight package showing travellers the best of the Whitsunday Islands and Great Barrier Reef*. Find out more.

*On sale until 12 March 2017, unless sold out prior. Subject to availability. Travel dates, blackout periods and conditions apply. View full terms and conditions.