South Australia's most romantic regions
From picturesque proposals in Coffin Bay National Park to young love blooming on the West Coast, here are South Australia's top 10 most romantic places to visit.
10. Clare Valley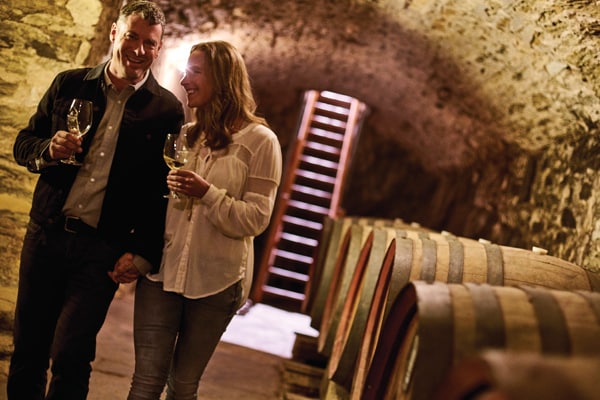 Love has bloomed among the vines for many in the Clare Valley, a scenic, 90 minute drive from Adelaide. With a wine-making history dating back to 1851, there are now almost 50 wineries scattered from along a narrow 40km corridor, between the towns of Auburn and Clare.
The Clare Valley is known as one of South Australia's most picturesque self-drive locations. Cruise to Stanley Flat and Blyth, taking-in amazing views along the way. Rows of vines, farmland and bush intertwine, broken only by small towns and historic cellar doors.
9. Riverland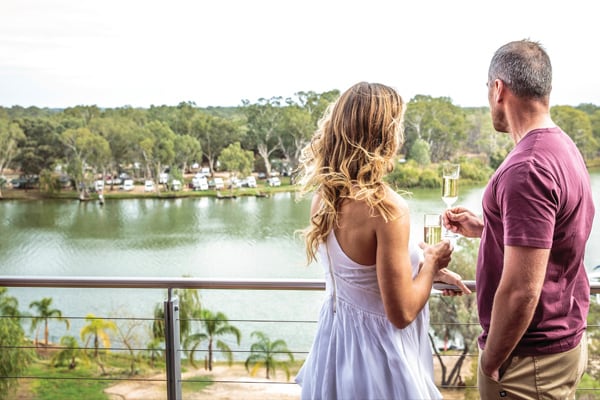 Love is in the air, and on the water, in South Australia's Riverland. Hire a houseboat from Mannum and set sail down the snaking Murray River. Cruise past ochre-coloured cliffs, sleepy towns and native wildlife. Feel like lunch? Cast a line, or drop in to local café. 
The Riverland is a natural playground, with shimmering pink salt lakes, wildflowers and sandy cliffs rising out of low-lying scrub. It's a region brimming with things to explore and discover.
Step ashore and enjoy some great country hospitality. The locals will happily point out the best camping spots or the best time of day to see the spectacular wildlife, such as the hundreds of species of birds that call the River home.
8. Adelaide CBD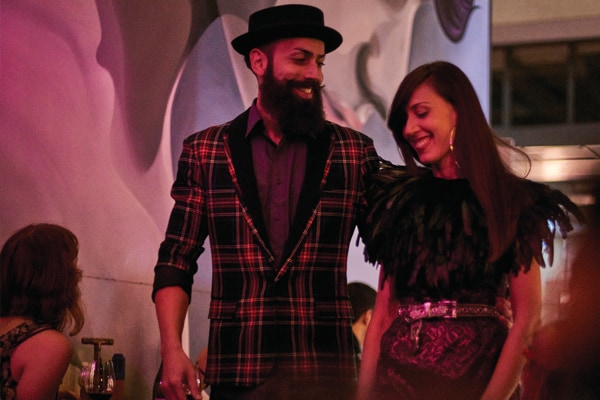 Adelaide truly is a city of romance. Spend a night dining at award-winning restaurants, then visit eclectic bars pouring world-class wine and unique cocktails.
Step out into the evening and stroll down Gouger Street, King William Road or Melbourne Street. Frome Street, Hutt Street and O'Connell Street are home to Italian, Indian and Asian restaurants. Melbourne Street and King William Road are known for the best French and modern Australian dining Adelaide has to offer. After dinner, explore Adelaide's unique small bars in Peel Street, Vardon Avenue and Wright Street.
7. Kangaroo Island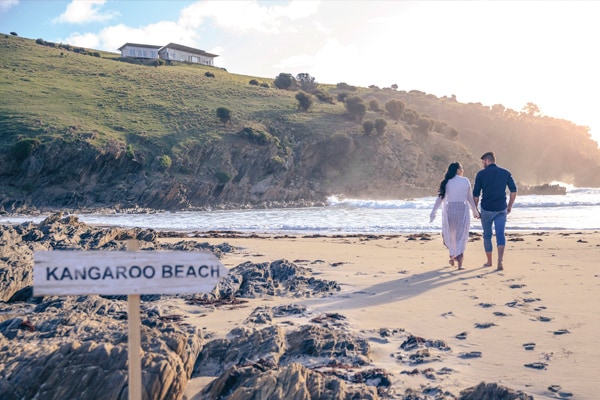 Get back to nature – just the two of you – on Kangaroo Island. The Island has three main towns, but for the most-part, wilderness is in control. Leave your inhibitions behind and let nature take over. Kangaroos replace bustling early-morning commuters. Instead of frantic shoppers, you'll find lazy sea lions and pottering echidnas. Enjoy some well-earned time away with only sunrise and sunset to govern your days.
Kangaroo Island's scenery is breathtaking. Travel through bushland, to beaches, over rolling hills and around rocky cliffs. If you're looking for an excellent date spot, Dudley Wines is a particularly classy affair. It combines jaw-dropping scenery with a well-established range of wines and local produce.
6. Flinders Ranges and Outback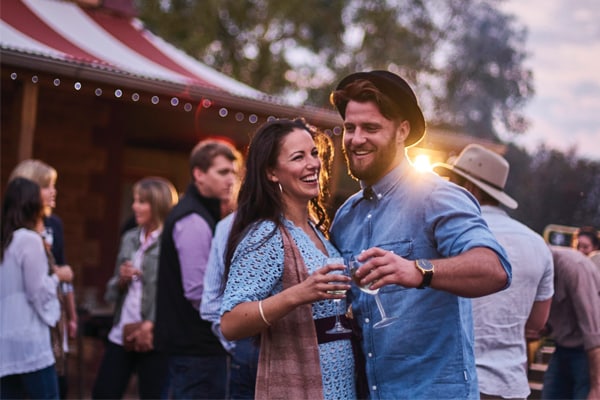 Escape to the Flinders Ranges, where you'll find silent, dusty red roads bordered by towering ancient cliffs and deep craters. Take a week, pack the car and explore what feels like an entirely new universe.
Driving through the Flinders Ranges, you'd be forgiven for thinking you were navigating the unexplored face of Mars. Wake up to metallic grey-blue dawns, and retire to deep-red dusks. Pitch a tent and experience starry outback skies at the Flinders Ranges Caravan Park or Kick things up a notch at one of Rawnsley Park Station's cabins or eco-lodges.
If you really want to treat that special someone, Ikara Safari Camp might be just what you're looking for. Ikara offers guests a "glamping" experience: large tents complete with king size beds, en-suite bathrooms, luxury amenities, power and air-conditioning.
5. Barossa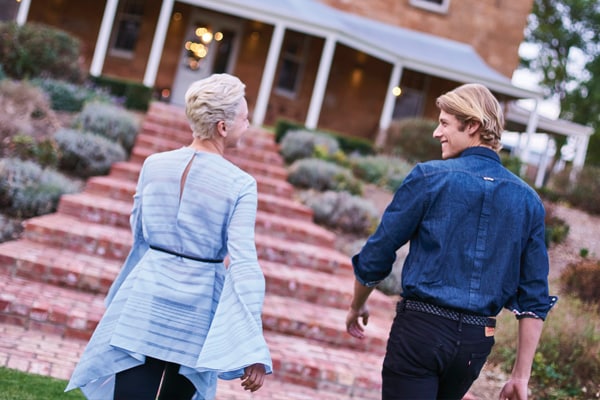 Unsurprisingly, South Australia's wine capital – the Barossa – is one of our favourite picks. With over 80 cellar doors, some of the best wine in the world and beautiful scenery, it's a recipe for romance. After a day of indulgence and exploration, return to a five-star retreat, opulent self-contained apartment, or quaint cabin.
Enjoy a glass by the fire in winter or outdoors in the leafy shade during summer, spring and autumn. Due to its Mediterranean climate (warm summers and mild winters), the Barossa's Cabernets and Shiraz' are unbeatable. Eden Valley Rieslings and Chardonnays are some of the best in the State; sip a glass or two under the Valley's towering gums or amongst rows upon rows of leafy grape vines.
4. Adelaide Hills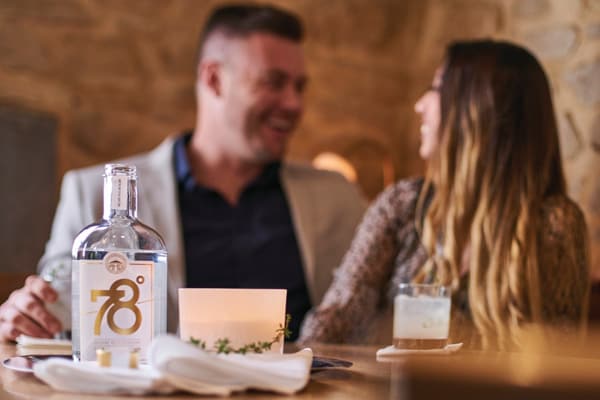 So close to Adelaide and story-book pretty, the Adelaide Hills are an ideal setting for romance. Less than 20 minutes' drive from Adelaide's CBD, the Adelaide Hills are dotted with quaint towns shaded by lush, green canopies. Stirling, Hahndorf, Bridgewater and Crafers are perfect spots for a long lunch date with plenty of cafés and restaurants serving delicious local produce and local wines. Speaking of wine, you'll find your fair share in the Adelaide Hills with over 60 cellar doors to explore.
3. Yorke Peninsula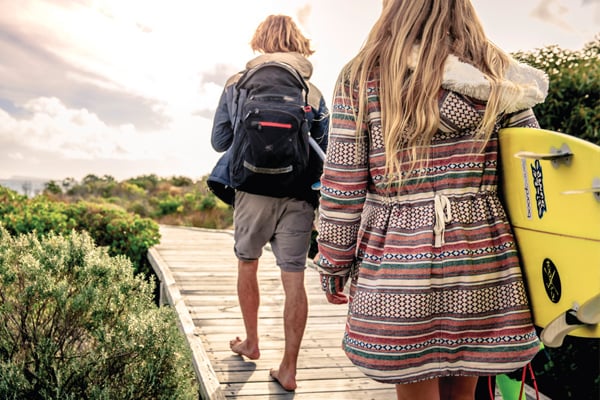 With more than 700 kilometres of coastline, there are plenty of opportunities to enjoy some private time on the Yorke Peninsula. Pass through sleepy towns and stay at charming bed and breakfasts, or rent-out a beachside holiday house for the weekend. If you're fond of camping, Innes National Park is a must-visit. Trade city-life for surf beaches, historic ruins, clifftop walks and sandy coves, then retreat to a cosy caravan, cabin or tent.
2. Fleurieu Peninsula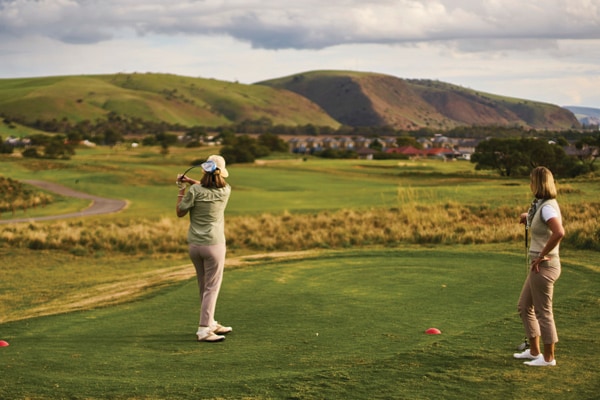 The Fleurieu Peninsula is a paradise for beach lovers. Ever-popular as a weekend escape, you'll find countless holiday houses and bed and breakfasts right on the water. Take a stroll down to the beach as dawn breaks, or sprawl out on the sand as sun sets. Green hills border jagged cliffs with ocean swells below. Only minutes away you'll find quiet coves beckoning swimmers with calm clear waters.
Of course, the Fleurieu is home to one of South Australia's best wine regions – McLaren Vale. Relax at cellar doors where you can sip exceptional Fleurieu blends and enjoy a long lunch. For dinner, you'll find upmarket restaurants on cliff tops, cafés perched on the end of wharves and good old fish and chips shops aplenty.
1. Eyre Peninsula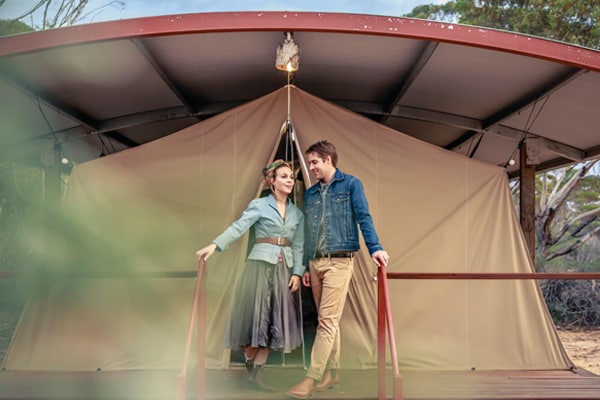 It's no surprise that the Eyre Peninsula comes in at number one. Nowhere else in South Australia is the landscape so varied. It's the perfect romantic getaway, where endless moody coastline meets smooth farming planes. Immerse yourself in untamed wilderness or take a stroll through historic national parks and sandy beaches.
If you want to woo your sweetheart with seafood, you're in the right place. The Eyre Peninsula is known as South Australia's seafood frontier and offers some of the best blue swimmer crabs, prawns, rock lobster and the most luscious oysters in Australia.

Strengthen your bond with the earth, and each other, in the ancient, rocky Gawler Ranges or gaze at the stars in the beautifully desolate Nullarbor Planes. As the day draws to a close, retreat to one of many large towns with fantastic facilities and lux accommodation.