Our Top Travel Picks for 2017
Lamenting a lack of travel from the year gone by?
With a new year on the horizon, it's the perfect time to get inspired to see more, do more and discover more in 2017. Whether you're on the hunt for a last-minute holiday gift for your best mate or it's your New Year's resolution to go on an adventure with friends around your own backyard (and beyond) – your inspiration begins here. 
Sydney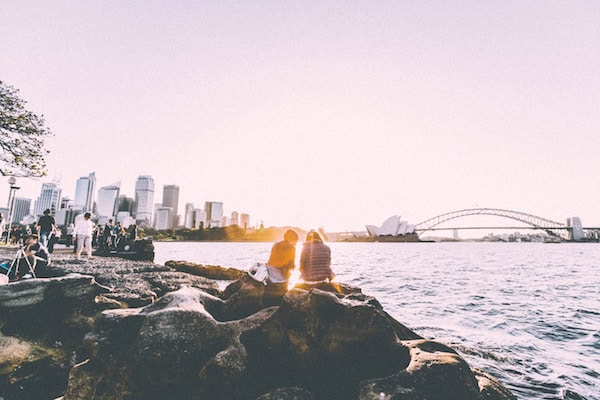 With up-and-coming capitals like Hobart and Canberra embracing a renaissance in recent years, Sydney has slipped under the radar of some domestic travellers – but there's plenty of good reasons for you and your friends to rediscover this old favourite in 2017. 
Why you should go:
Beyond the obvious draw cards – from its white-sand beaches to the Harbour Bridge – there's an abundance of group experiences just waiting to be discovered. Look closer at Australia's most populous city and you'll find everything from rugged mountain ranges to dense eucalyptus forests on its doorstep, with a number of hidden gems interspersed in between. Want to explore without leaving the city limits? Impress your mates with your local knowledge when you guide them on a round-the-world tour of Sydney's suburbs. From Cabramatta's 'Little Vietnam' and Leichardt's 'Little Italy' to Haymarket's 'Chinatown', you and your friends can work your way through a world of cultures without splurging on an overseas flight. 
Los Angeles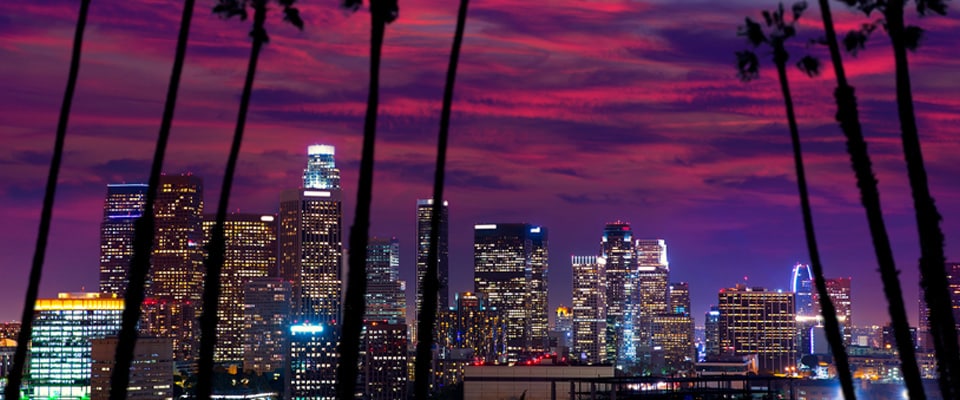 Similar to Sydney in size, coastline and climate, it's no surprise Los Angeles is one of our top picks for 2017 – and we're not the only ones who think this happening destination is worth the long-haul flight. Placing in the top three of Lonely Planet's list of best places to visit, the City of Angels should hold a top spot for you and your mates in the year to come.
Why you should go:
Like its counterpart closer to home, LA is surrounded by the lunar landscapes of remote national parks and strings of sophisticated beach towns in equal measure – but where it really shines is the city. Why? Because that's where you'll find some of the world's most dynamic culinary offerings all squeezed into a series of city blocks. Head to Here's Looking at You – a chic corner bistro and cocktail bar with a distinctly global menu – or settle in at our top pick for 2017: Gwen. Headed up by Aussie export, Curtis Stone, this chef-driven butcher shop and restaurant brings refined European dining to the USA, with a focus on 'elegant feasting' at the core of its ethos. Best suited to groups of four or more, this Aussie-meets-French eatery is the perfect place to bring hungry friends after a long day of adventures.
Fiji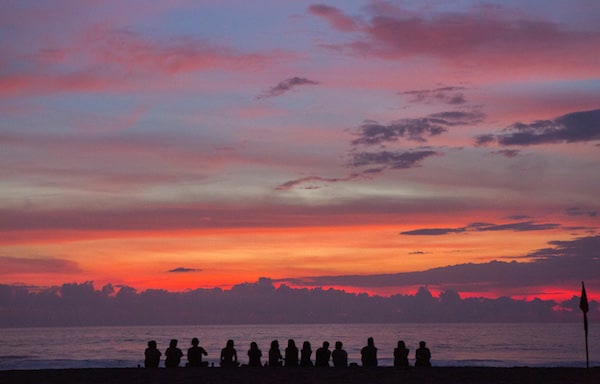 If you find yourself more inclined by LA's palm-tree lined boulevards and balmy sea breezes than its eateries, Fiji might be just the ticket for your 2017 mates escape. Operating at a slower pace than Los Angeles, this chain of islands effortlessly strikes the balance between complete seclusion and cosmopolitan living, with tropical landscapes and luxury spa retreats at the heart of its offering.
Why you should go:
This remote destination may be known as a honeymooner's dream – but you don't need to tie the knot to justify a retreat for two (or more). Across Fiji's archipelago of 330 islands you'll find a wide array of resorts and spas to suit all budgets, so you can indulge in a romantic getaway without breaking the bank. Of course, if you do want to splash out on the ultimate escape for that special someone, there are whole islands that can be hired, along with award-winning spa retreats like the Tokoriki Island Resort. Travelling with mates? Away from the couple's massages and candle-lit dinners, you'll also find a variety of activities for groups, from fishing charters and snorkelling tours to white-water rafting and nature walks.
Auckland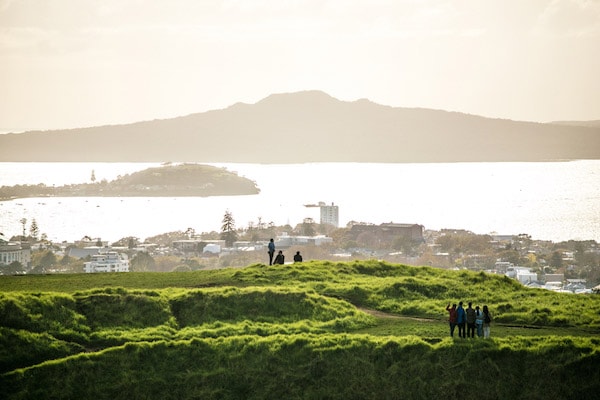 Rather explore a volcanic archipelago without the rise in the mercury? Experience an alternative island holiday in Auckland. A far cry from the tropical rainforests and crystal blue waters of Fiji, the epicentre of New Zealand's North Island holds its own despite its brisk weather, with other-worldly landscapes and hospitality aplenty. And it's only a hop, skip and a jump away for that group long weekend you've been craving.
Why you should go:
An eclectic mix of nature, culture and adventure, Auckland lays claim to an identity of its own. While the city itself is a vibrant hub of bars, eateries and museums, Auckland's real selling point is its proximity to the wild – and wild it is. Recruit your most adventurous mates and venture just 40 minutes north of the city centre to Waiwera, where natural thermal springs provide welcome relief from the cool climate, or climb to the top of Mount Eden. A dormant volcano that towers above Auckland's southern suburbs, this where to get that perfect group shot. 
No time to experience it all? No problem. Take a shortcut to the top of the city's Sky Tower, which takes in views of the CBD and surrounding mountain ranges – and also offers plenty of bars and restaurants to bring you all back down to earth.
Bali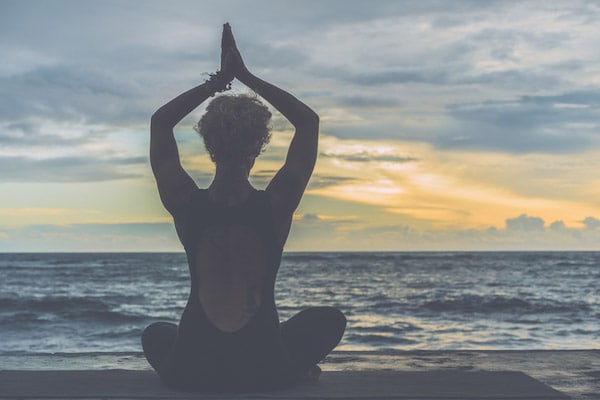 Not to be outshined by New Zealand's North Island, there are just as many mountains to be found in Indonesia's best-known island. Bathed in sunlight instead of capped in snow, the towering peaks of Bali lead into a dense rainforest and a dramatic coastline, with a scattering of humble townships and temples in between.
Why you should go:
Bali may have got a bad rap in the past as prime territory for young partiers, but this tropical oasis is far more laidback than many believe – provided you steer clear of Kuta Beach. Take a chance on one of Bali's oft overlooked regions and you and your mates can soon find yourselves a world away from the bright lights and late nights the island has become known for. Whether you find your ohm in the southern outskirts of Ubud, visit the tranquil rice terraces of Tegalalang or learn to prepare traditional meals with the locals, one thing is for certain: there's more to Bali than meets the eye.
Adelaide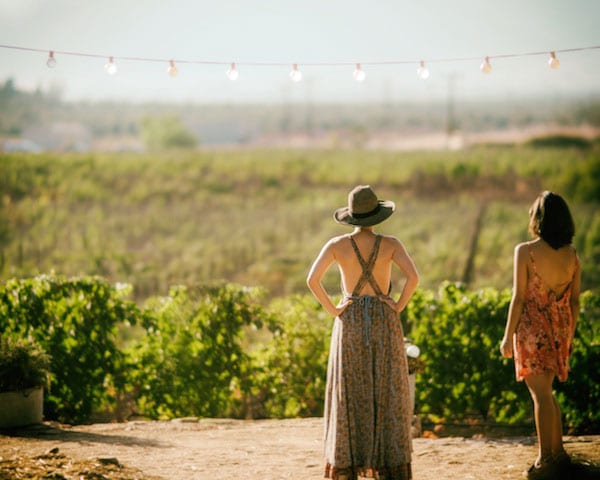 A rolling green hillside far closer to home, Adelaide trades Bali's rice terraces for rows of vines, with more than a dozen wine regions on its doorstep. With the focus on viticulture comes an appreciation for fresh produce, making Adelaide a must-visit destination for wine aficionados and foodies alike.
Why you should go:
The thought of a getaway to Adelaide's wine regions may not seem like a novel idea – but go beyond the major producers of the Barossa Valley and you'll find a groundswell of winemakers challenging the status quo. Visit Hither & Yon in McLaren Vale, where natural wines meet sustainable farming, or get a group of friends together and explore the nearby Adelaide Hills on a guided tour. Afterwards, embark on an epic mates roadtrip to regions like Coonawarra and Padthaway, or simply make your way back to the city, where a bourgening culinary scene (and accompanying collection of locally-sourced wine lists) are slanted to make Adelaide one of the world's most sought-after destinations in 2017.
How many of our top destinations can you and your mates hit in 2017? Book Mates Rates sale flights with Virgin Australia and get a great rate when you travel with friends and family.