The Flying Foodie cooks in Hong Kong
One of my favourite things to do when travelling is to take a cooking class.
It allows you to immerse yourself into a culture like a local, learn the history and cuisine from the experts, meet fellow travel companions and most importantly cook and eat delicious food.
A market tour can also be a great experience, particularly when travelling in Asia. Loud, fresh, bustling with everyone jostling for the prized pick, it is an experience in itself. Mix this with a cooking class and you have an ideal way to spend a few hours on your holiday.
I found Hong Kong Travelicious Market and Cooking Tour online and with plenty of great reviews and an authentic menu, it sounded like the perfect option for me to experience real Cantonese cooking.
Ashley met the four of us waiting at the Kwun Tong MTR station. She tells us we will be experiencing the local living culture and heritage in one of the most interesting areas of Hong Kong – Kwun Tong.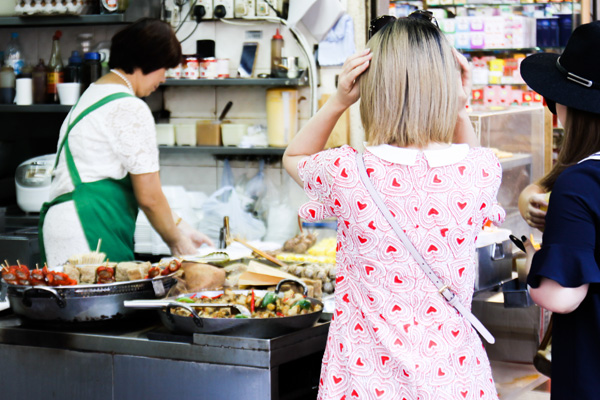 Kwun Tong is the former factory glory of Hong Kong. With the factories moving across the border to China, it's now an old industrial area with run-down warehouses and shopping malls, however as we wander the streets, I can see the gentrification happening. There is the energy of young people, new office buildings and creative spaces just waiting to blossom.
Shui Wo Street is where we find the traditional wet market and discover the grassroots side of Hong Kong life. Ashley navigates us through the myriad of stallholders, keeping an eye out for the best quality fresh produce to select for our feast today. She bargains some mince and fresh greens before directing us back to the cooking studio.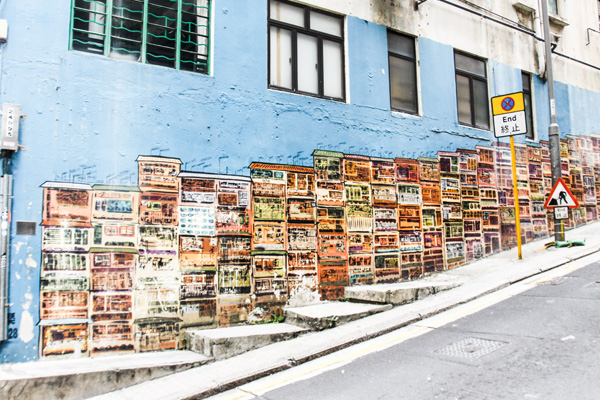 The unique former textile factory turned cooking class kitchen is warm and friendly with lots of little knick knacks and garments paying homage to it's previous life. I rustle through the dresses and shirts on the rack, but unfortunately, much to my dismay, they are not for sale. It will just have to be about the cooking today.
It's hands-on and interactive, each of us delegated an ingredient to cut, dice or mix. We are cooking Chinese pan-fried dumplings, Kung Poa chicken and steamed egg milk pudding.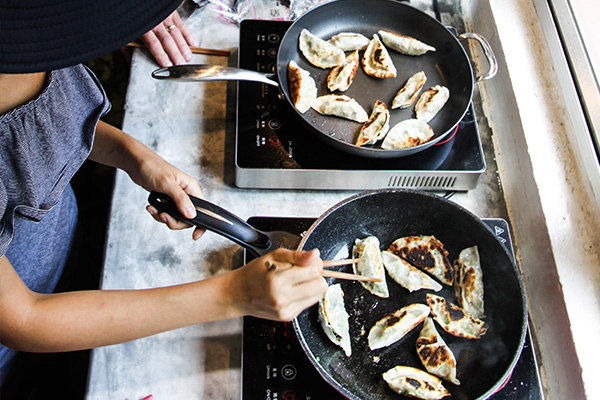 You may know the pan-fried dumplings as pot stickers, they are thin-skinned dumplings, which are pan fried and then steamed. What I adore about this two stage cooking process is it results in the dumplings having a crispy bottom, soft top and a juicy filling.
One of the main ingredients in the Kung Poa chicken is roasted dried chillis that are a favourite of mine. The smoky flavour from the dried chilli heats the dish of stir fried chicken with peanuts and the Sichuan peppercorns tingle the tongue and makes your lips go numb. I'm fond of a fair bit of spice, but unfortunately the rest in our cooking group aren't, "no problems" Ashley says and we split the stir fry into two….adding extra peppercorns into mine!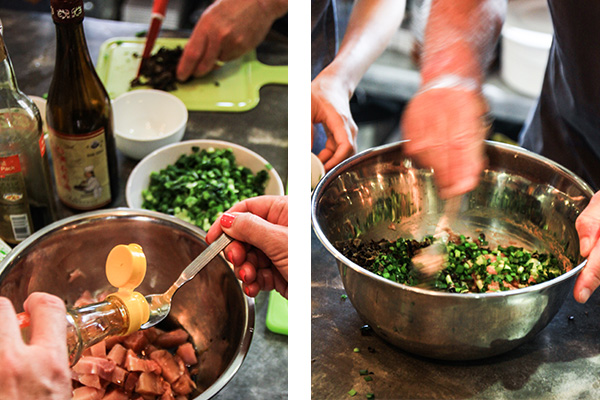 The steamed egg milk pudding is so super simple and is soft and silky like a silky tofu. The method of mixing the beaten eggs with milk to the right consistency and then sieving the mixture to remove any bubbles and strands of egg, plus delicately steaming at the right temperature yields a velvety smooth pudding.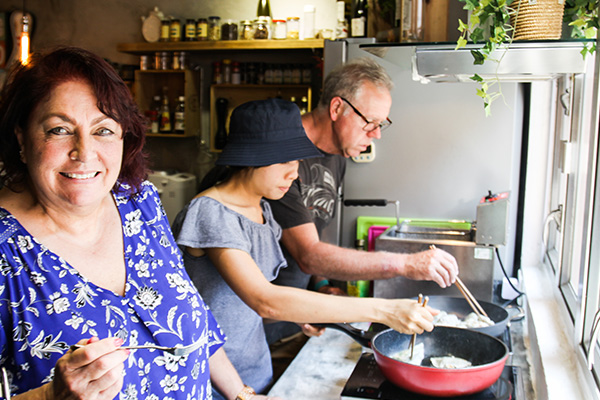 With all the street food and restaurants you can try in Hong Kong, a cooking class is a must to fully indulge in the culture and you might just take some new tips and tricks in the kitchen back home to wow your family and friends.
Alana Lowes was a guest of Hong Kong Tourism and Virgin Australia and stayed at Cordis Hotel in Mongkok
---
More about Alana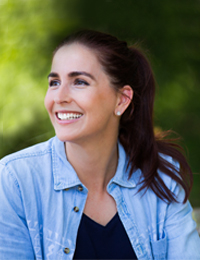 Alana Lowes is a celebrity cook of MasterChef pedigree, and has travelled the world as The Flying Foodie for Virgin Australia. Read more of her articles on The Flying Foodie homepage.
She also launched the Alana's Pantry range of products and is the Editor for lifestyle magazine, Life Begins At.
To see where Alana is jetting off to next or what is on her dinner plate, follow her on Instagram and Facebook