In-flight Dining: New Business Class Menu
Ever wondered what goes into the planning and preparation of our on-board Business Class food offering?
This week, we spent some time with Luke Mangan's team in their Test Kitchen, to find out the details for you. Here's the scoop from the team... 
✈ Does your team have to adjust flavour profiles for on-board dishes?
Yes, we do! When creating each dish, we look to ensure the flavours are enhanced. Did you know that you lose approximately 30% of your tastebuds whilst you're flying? Flavours such as salt, pickles and chilli are increased, while sauces and syrups are used extensively to help retain flavour and keep our dishes moist. There are a couple of restrictions when cooking for an airline too, as opposed to a normal restaurant kitchen. The heating options, sizes and prep time are all considerations we take into account when preparing our on-board menu choices.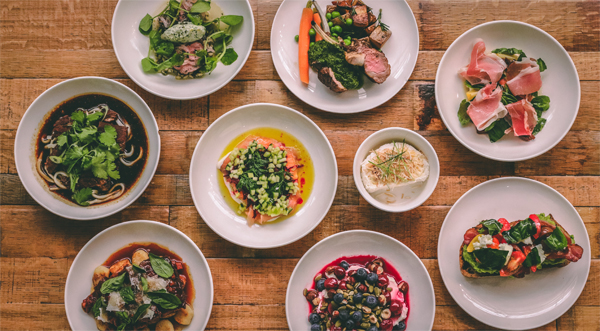 ✈ How do you decide between the offerings for Domestic and International flights?
It's actually based on a number of factors, including flight duration, destination and time of day. The galley plans of each aircraft type can be quite different, so we work with Galley Loading Plans (GLPs) to ensure we're creating dishes that can be prepared and served with ease on every flight. When creating dishes to be served on board, the key consideration is time. For shorter flights like most domestic routes, there are fewer steps involved for crew to follow before serving meals to guests. For international long haul flights such as Sydney to Los Angeles, crew have detailed instructions regarding cooking times and how to plate up dishes on-board. There's a lot that goes into the back end preparation before everything is loaded onto the flight.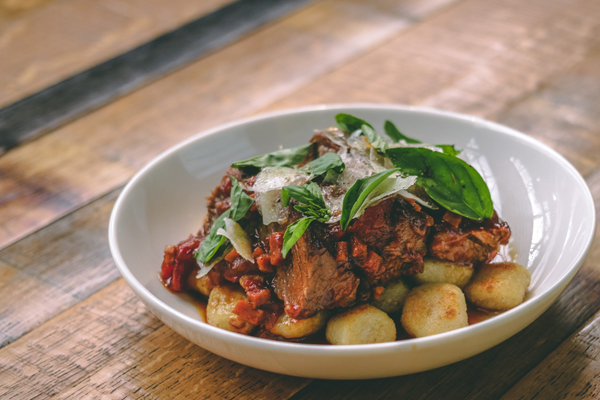 ✈ Are there certain meat cuts that are more suited to consume at high altitude?
Our team work with specific suppliers and use certain ingredients that are best for dining at high altitude. We opt for cuts like short rib that can be braised slowly until the connective tissues breaks down and the flavour of the meat is enhanced. We can then load the braised meat in the sauce which eliminates the chances of the meat drying out on-board. Our new barbeque braised beef short rib served with potato and ricotta gnocchi (pictured above), truffled pecorino and basil is a great example of this. With regards to fish, we tend to opt for kingfish, salmon or barramundi, as their oil content is higher. From Sydney to Los Angeles, we serve a ginger and shallot steamed barramundi with black bean and broccolini (pictured below), it's delicious!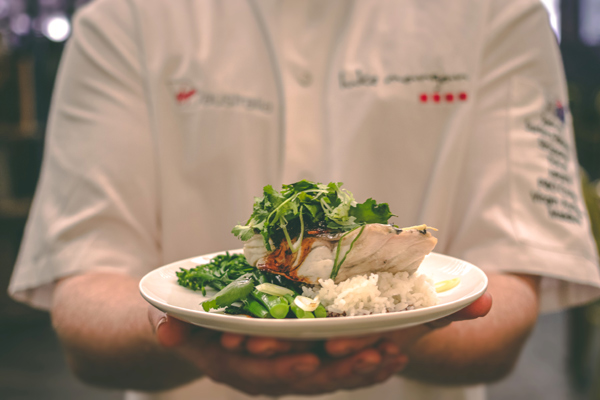 ✈ How often does your team change the menu in Business Class? Is it a seasonal offering?
For domestic flights, the menu changes every six months; however the meals offered are rotational throughout this time. We like to ensure Business Class guests are receiving a great variety of dishes. As for international flights, it is a seasonal offering. Depending on the route, we look to tailor the menu to the cuisine of the destination. I.e. For our Melbourne to Hong Kong sector, a range of Asian dishes are offered, including our braised beef noodle soup (pictured below), which begins flying in December.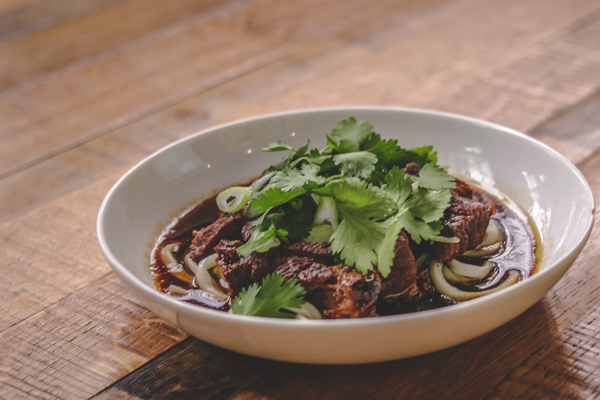 As you can see, there are many elements that play a part in ensuring our Business Class offering is best suited to the flight, duration and destination of your travel. We hope to welcome you on-board with us for a taste of these dishes soon!