Fiji vs. Vanuatu – which paradise should you pick?
Here in Australia, we're lucky to have numerous tropical paradises on our doorstep. As winter ramps up, our thoughts turn to exotic sunny breaks – but which paradise should you and your friends pick? Whether you're looking to max out on relaxation, family fun, adventure or nature, check out our South Pacific Mates Rates sale fares and see whether Fiji or Vanuatu is the perfect fit for you.
Why Fiji?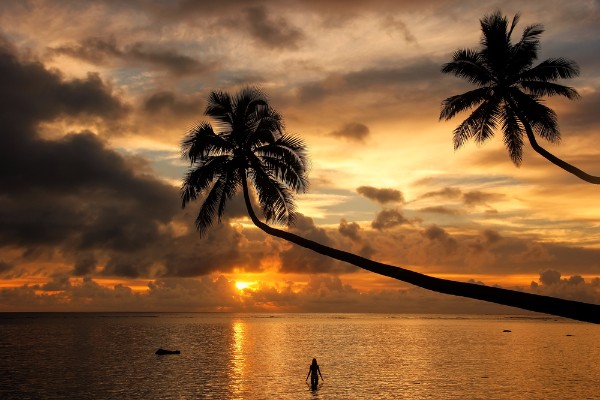 Home to idyllic beaches, private islands, family-friendly activities and some of the most hospitable people on the planet, the islands of Fiji house more than enough holiday spirit to keep everyone happy. Whether you've got a whole family in tow or are planning a quiet getaway with your one-and-only, Fiji offers a bit of everything, without the hassle.
Vitu Levu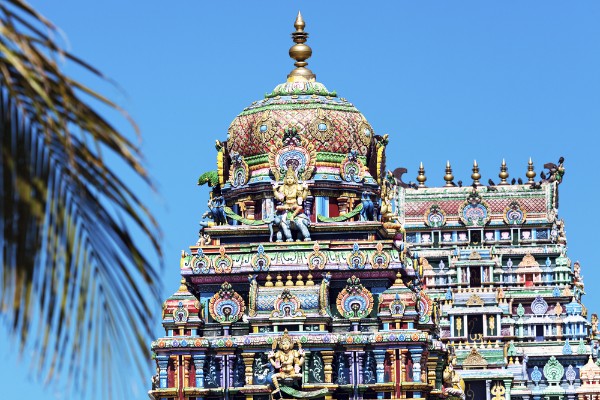 Once your flight to Fiji touches down in Nadi, don't be too hasty in vacating this bustling tourist hub. Yes, palm fringed beaches await, but it's worth spending a few hours getting your bearings. Browse the open air craft market, see the colourful façade of the Sri Siva Subramaniya Swami Temple and prepare yourself for your onward journey with an authentic Fijian-Indian feast at Tata's. Ready for a swim? Denarau Island is only a few minutes' drive from Nadi Airport, and is full of family friendly resorts where relaxation and excitement happily co-exist. Visit Big Bula Waterpark – the world's largest inflatable waterpark – to enjoy giant slides, obstacle courses and wave zones; or relax on the sidelines while the kids play safely in their own gated area. If you've graduated past the waterpark stage of life and crave a more serious adrenaline rush, there are plenty of watersport activities on the shores of Denarau. Try a jet-ski safari or take to the waves for a day cruise to Modriki Island for your group's own Castaway experience.
Vanua Levu and beyond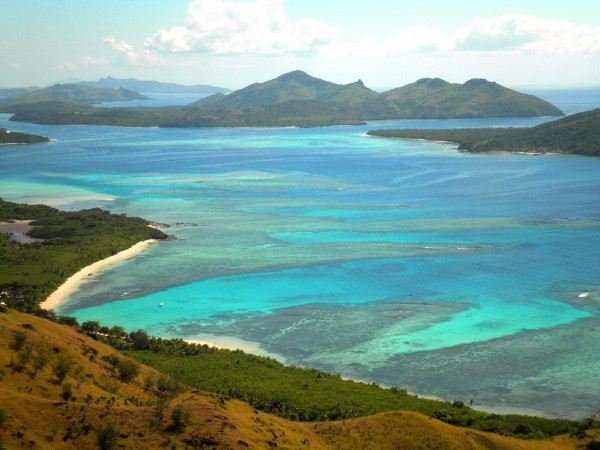 For those who crave some peace and quiet, Denarau is your escape route to more serene surrounds. Take a boat trip to the outer islands, or opt to spend your holiday on Vanua Levu, Fiji's second largest island. More rural than its bigger sibling, here you can sample traditional village life while still enjoying the beautiful beaches and resorts Fiji is known for. Don't miss a trip to neighbouring Taveuni Island, where you can restore your natural balance with a swim under the 60-foot Tavoro Falls.
If you want a five-star Fijian experience but have little ones in tow, head straight for the island of Vomo. This all-inclusive resort features luxurious surroundings for adults spread out over 30 private villas, while young ones are entertained with crafts, games and dancing at the complimentary kids' village. And if you want to get as far away as possible from the joyful sound of children's laughter? No judgement here – Turtle Island is for you. Featuring private beachside bures, individual butlers and the occasional celebrity guest, it doesn't get much more luxurious than this couples-only private resort.
Why Vanuatu?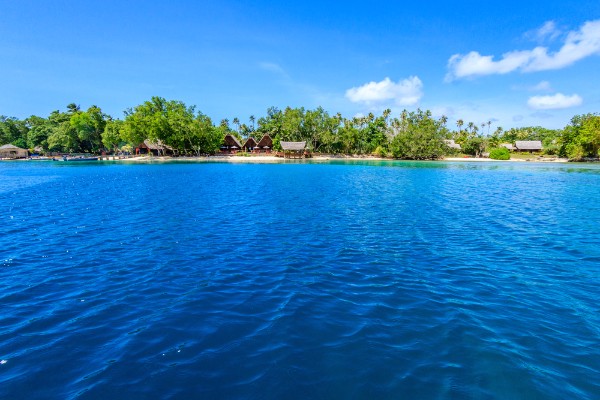 Made up of around 80 islands that are packed to the brim with hidden waterfalls, active volcanoes and isolated coves, Vanuatu is the perfect place for adventure – with a large slice of relaxation on the side. If you really want to get back to nature and give yourself a new lease of life – Vanuatu is the place for you.
Port Villa and Efate
Disembark your flight to Vanuatu in Port Villa, the centre of the action on the island of Efate. There are plenty of tours and experiences to choose from here, but first fuel up with some time spent at the plentiful sandy beaches, lagoons and beach bars. Once you're ready to explore further, start with some snorkelling at Hideaway Island and make your colleagues back home jealous with a postcard sent from the world's only underwater post office.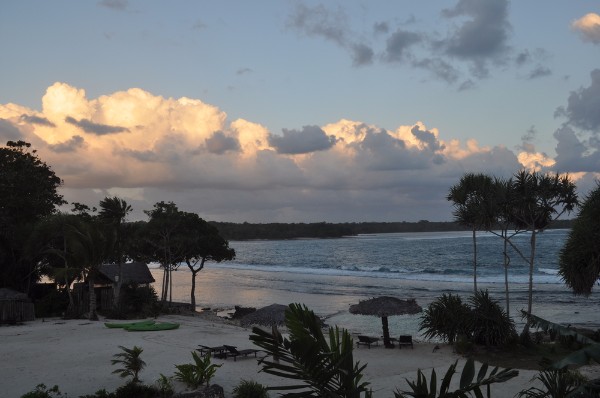 Ramp up the adventure with a visit to the beautiful Mele Cascades, just 10 kilometres out of Port Villa. This series of clear forest pools and waterfalls requires a bit of slippery rock climbing, but it's all worth it when you reward yourself with a plunge into the cool, clear water. If you're feeling extra daring, abseil down the 35 metre rock-face to return to ground level after your swim.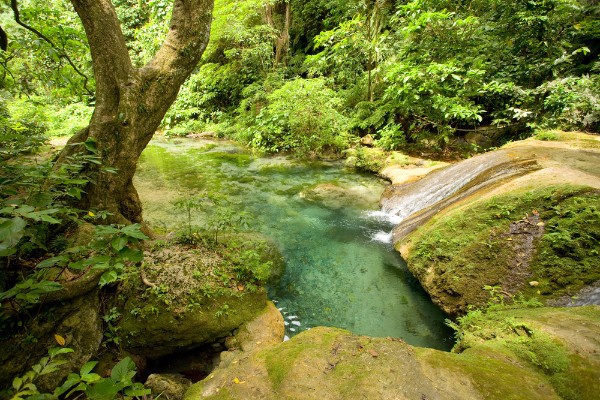 If that sounds like child's play, take the trip south to the island of Tanna, home to Mount Yasur. One of the world's most active volcanos, watch for explosive fiery displays after nightfall to feel transported to another world.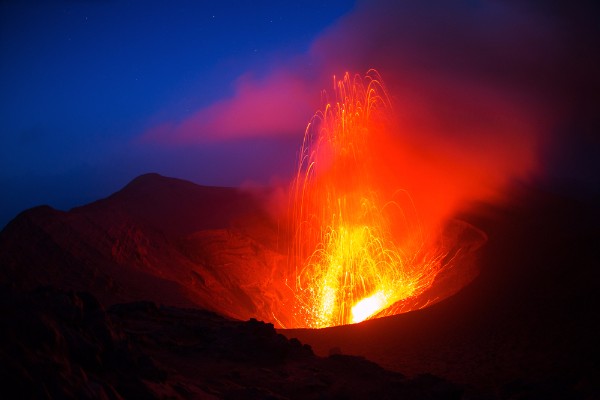 Espiritu Santo and beyond
Adrenaline junkies rejoice – Vanuatu is the original home of bungee jumping. Experience it in its place of origin on Pentecost Island, a mountainous isle to the north of Efate. A world away from the modern resort feel of Port Villa, the villages of Vanuatu's more remote islands are steeped in tradition and culture – and one of those traditions includes land diving, or "naghol". Visit at the right time of year and take a trek through the jungle to see a land diving ceremony in full swing, as local men throw themselves off huge towers, supported only by vines.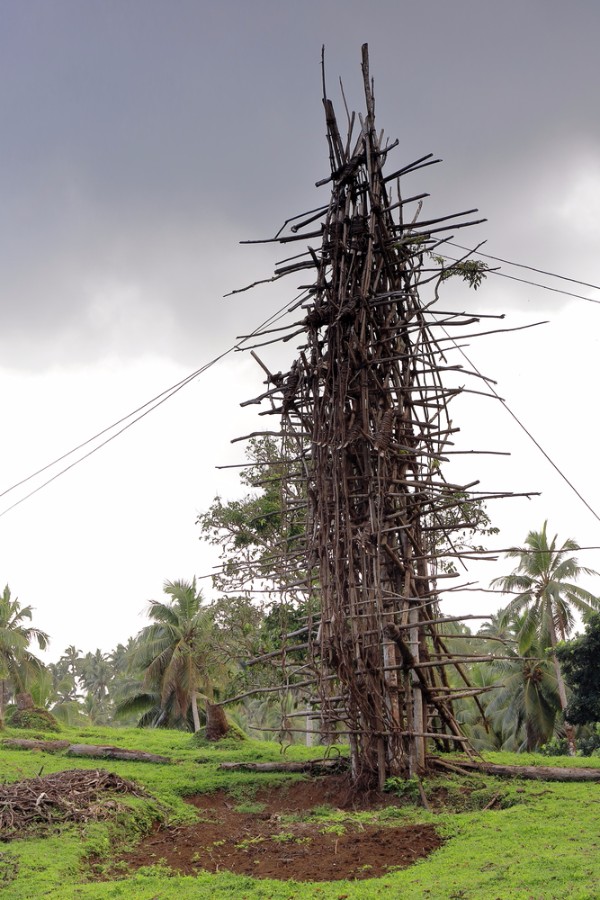 As much as this is a spectator sport, it's certainly enough to get anyone's heart pumping. And after a day of watching death defying leaps, visitors can take part in the village celebrations where the real adventure begins – sampling the local kava.
Once you make it off Pentecost Island, travel to Espiritu Santo. This may be the largest island in Vanuatu, but it has much less hustle and bustle than its noisier neighbour, Efate. Be sure to visit the famous Champagne Beach and dive the wreck of the SS Coolidge, before making a beeline for lesser known stretches of sand, where true isolation awaits.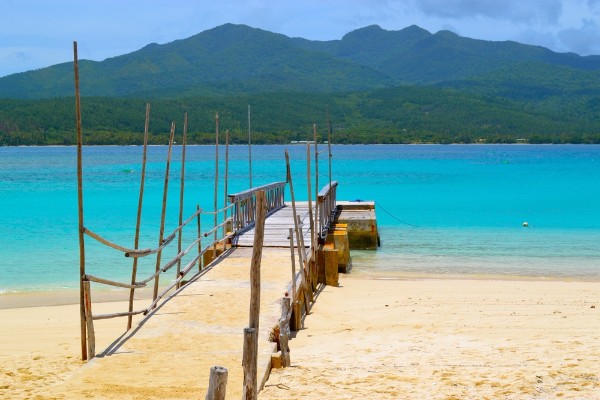 Still itching for adventure? You're in the right place. Espiritu Santo is home to a number of blue holes, which can provide the most memorable swim of your life. These natural, fresh-water wonders are dazzling to look at, and, buried deep in the rainforest, are the perfect place for a cooling plunge.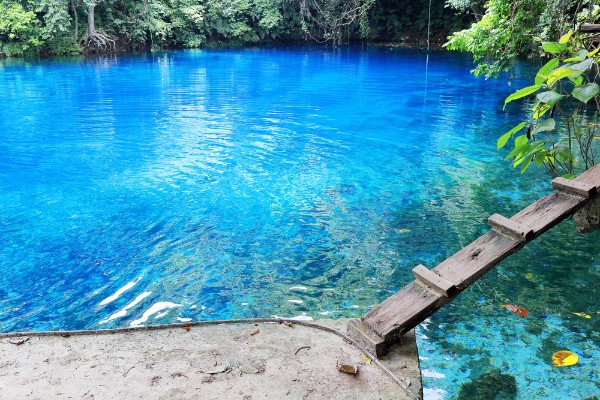 For more chances to dip into the wilds of Vanuatu, don't miss the Millennium Cave tour. Featuring a rainforest trek, creek crossings, a cave exploration, some boulder clambering and a waterfall pool, this might just be the most satisfying swim you've ever had.
Looking for a South Pacific paradise that's perfect for your crew? Book Mates Rates sale flights with Virgin Australia today and save on fares to Fiji, Vanuatu, Bali and the Cook Islands.