Epicurean Way: Top 10 things to do in Adelaide
Four of Australia's finest food and wine regions are all 90 minutes drive or less from Adelaide – each with their own special regional character, and all easily accessible from each other.
Through the food and wine of each of these four regions you'll taste the best of South Australia and experience the grass roots authenticity that defines them - and there's plenty of other things to do as well.
Roadtrip through the Epicurean Way
1. Hide away in Mintaro - Clare Valley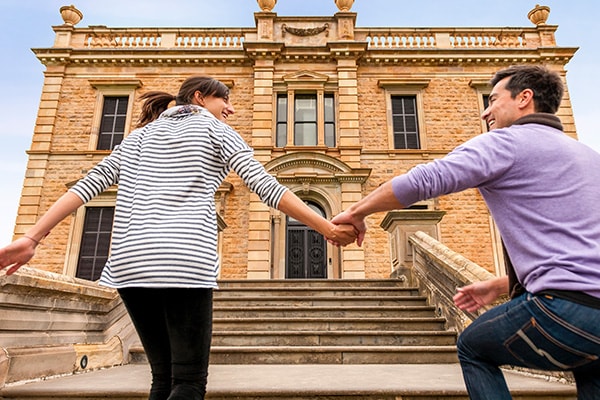 With its surfeit of stone and slate, this magical hamlet is akin to England's famous Cotswold villages, only with fewer tourists and better wine. It was established in the 1840s as a watering point for the copper-carting bullock drays and later became famous for locally-quarried Mintaro slate which graced parliaments and pavements alike.
Today, attractions include the Mintaro Maze  and the 1851 Magpie and Stump pub, plus cellar doors, galleries and cafés with oodles of rustic charm (think rose perfume and drowsy bees in stone courtyards). Nearby is Martindale Hall, an Italianate-style treasure evoking British stately splendour in the tamed wilds of South Australia.
2. Cycle the Riesling trail - Clare Valley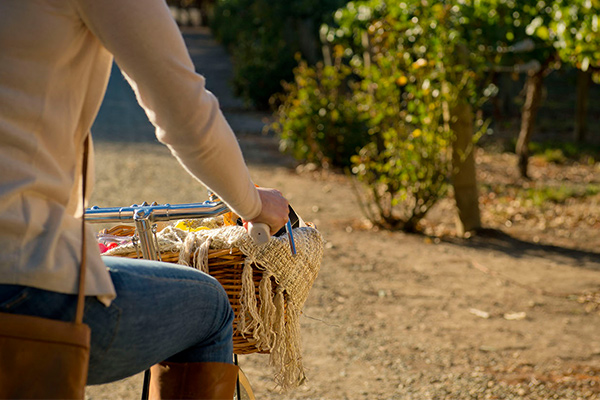 Hire a bike in Auburn and cycle 32 kilometres north to Clare, or 19km south for Riverton. Sound like a hardship? Not at all! Fashioned from an abandoned railway line, this is a flat, gently-does-it trail through historic villages and luscious vales, with plenty of opportunities to detour to famous wineries along the way.
Mount Horrocks Wines for instance is a delightful former railway station at Auburn; and Sevenhill Cellars is one of South Australia's most interesting wineries, established in 1851 by Austrian Jesuits and still producing sacramental wine for Asian markets. If you don't mind a hilly detour, head for Skillogalee for the acclaimed farmhouse restaurant.
3. Go to Seed - Clare Valley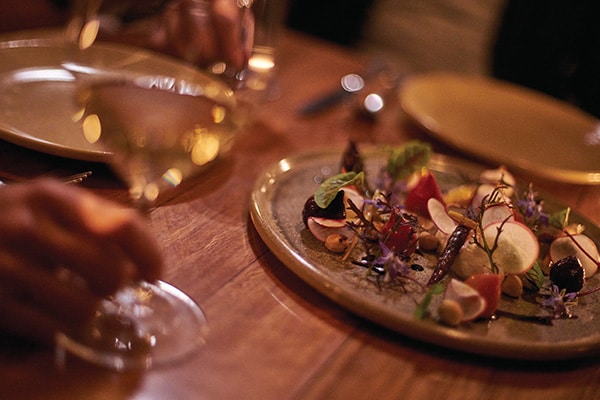 The old chaff mill on the north side of Clare was converted in 2014 to Seed Winehouse and Kitchen. Dedicating itself to serving the best of South Australian fare, the slate and brick interior is cool in all senses, and has a stylish cocktail and wine bar to up the ante. It's definitely a long lunch venue and perfect after a visit to theJim Barrycellar door in nearby Armagh.
4. Raise a glass to winemaking history - Barossa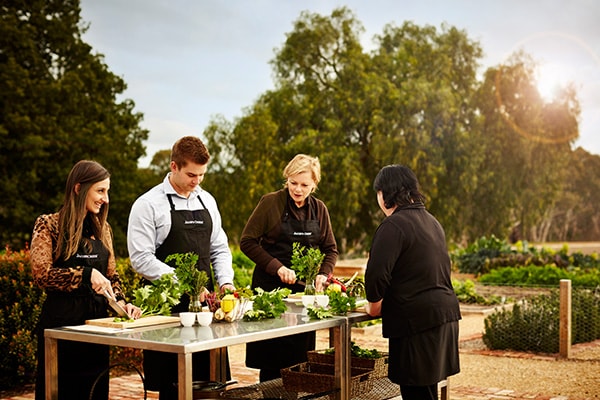 While considered a new world producer, Australia is home to some of the world's oldest continually producing vines, including the Shiraz vines at Langmeil Winery in Tanunda, bearing fruit since 1843 when they were planted by German settler Christian Auricht. The Freedom 1843 Shiraz is made from these vines, and tastings are available.
North of Tanunda is a cottage and creek named for William Jacob who settled there in 1840: both are now on the estate of Orlando Wines, the wine producer which used the name in 1976 to create one of Australia's most successful exports. You can raise a glass of Jacob's Creek while enjoying a gourmet picnic available from the Visitor Centre.
5. Discover Seppeltsfield - Barossa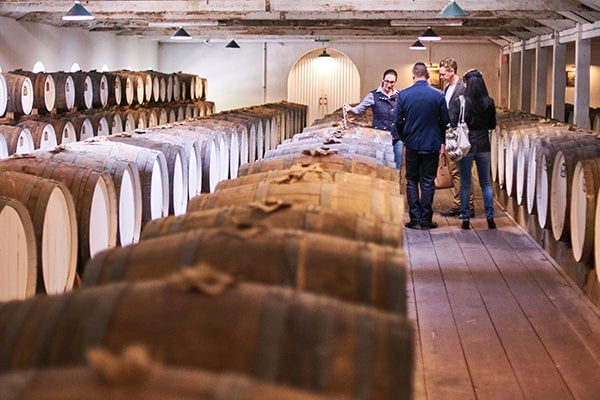 Owned by the Seppelt family from 1851 to 1985, this extraordinary winemaking estate is arrived at via a kilometre-long avenue of 2000 date palms and a mausoleum – a welcome quite unlike any other.
The winery itself is home to The Centennial Cellar which houses an unbroken lineage of Tawny port dating back to 1878; indeed, Seppeltsfield is the only winery in the world to release a 100-year-old single vintage wine each year.
The present owner has re-energised the estate with three significant attractions: a satellite of Adelaide's renowned Jam Factory (home to cutting-edge contemporary design); working displays by traditional craftsmen in the old stables at weekends; and the very fine, critically-acclaimed restaurant, Fino.
6. Eat something local - Barossa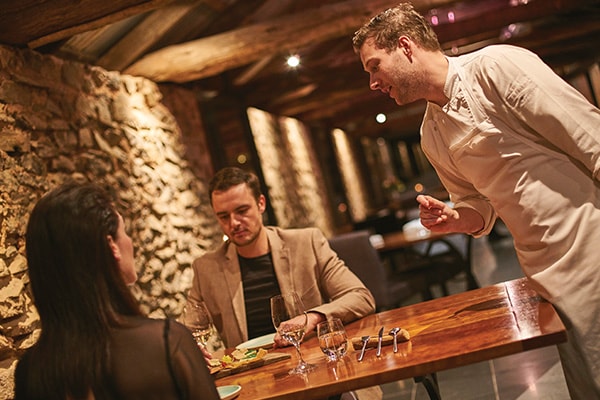 Hentley Farm Cellar Door is considered one of Australia's great eating experiences – not bad for a place that only has two options on its menu. But whether you want the two-hour set menu or the four-hour set menu, prepare to be surprised and impressed.
Chef and enthusiastic forager Lachlan Colwill is steered by season and opportunity, harvesting what's at its very best from the 60-hectare farm, and pouncing on what's growing wild among the forests, the fields and even the roadsides.
7. Get happy in Hahndorf - Adelaide Hills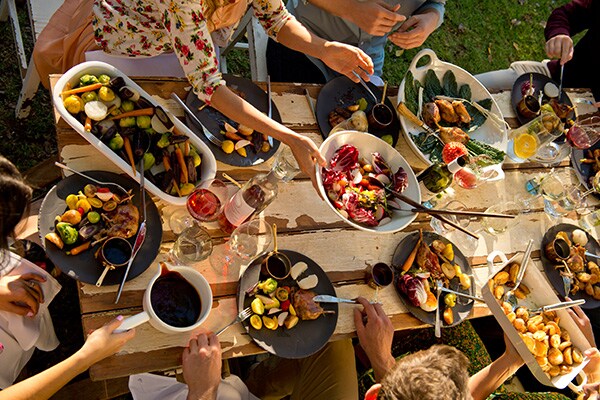 Hahndorf is one of Australia's most colourful main streets, combining culture (more than 100 heritage-listed structures built by Prussian émigrés in the mid-1800s), comestibles (there's artisan produce sold in a string of outlets and cafes) and cellar doors (try Somerled, a very fine producer of methode champenoise sparkling).
There's also a rump of faux-Bavarian kitsch that survives from the 1970s when it was introduced into pubs such as the Hahndorf Inn. Don't resist it: anyone who can't see pleasure in a stein of beer and a metre-long German hotdog has no soul.
8. Look again at Sir Hans Heysen - Adelaide Hills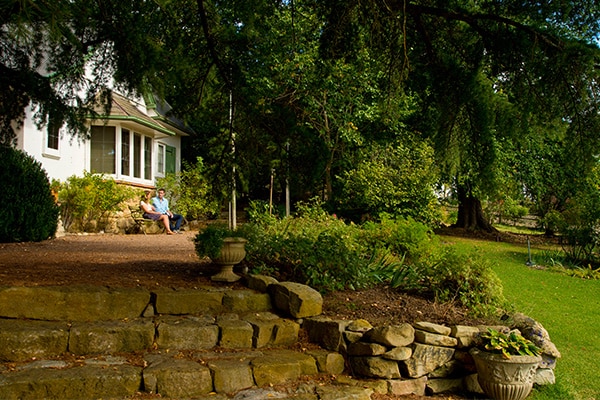 The Cedars is a world-class artist's home – a place of natural beauty, inspiring works and an overwhelming sense of a family life well-lived. Visit the evocative small stone studio among the towering cedar trees where Sir Hans painted his famous landscapes.
A guided tour of the late 19th century house reveals Heysen's more private works, and shares stories of a heyday when stars such as Laurence Olivier and Anna Pavlova visited the residence just outside Hahndorf. After a tour, repair to nearby Hahndorf Hill Winery for terrific views and excellent Grüner Veltliner; or do a long lunch at The Lane, still one of the best restaurants in the Adelaide Hills.
9. Drink outside of the box - Fleurieu Peninsula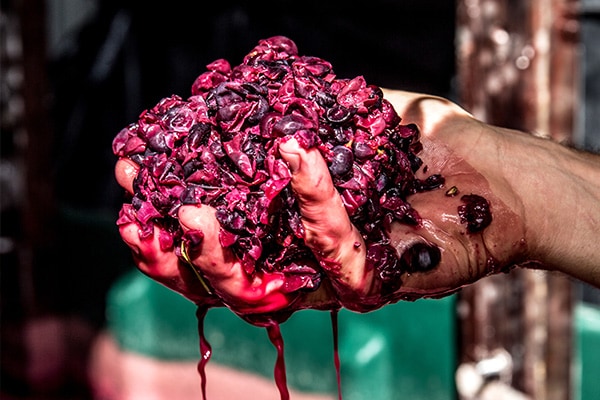 d'Arenberg is a time-honoured winery (established in 1912) that likes to do things differently. The cellar door is home to a blending bench where visitors can blend, bottle and name their own bottles of wine. There's a 1930s biplane available to take visitors flight-seeing before repairing for a dégustation lunch at d'Arry's Verandah Restaurant.
And early 2017 sees the opening of the very contemporary d'Arenberg Cube, a five-storey Rubiks-like structure set among the Mourvèdre vines. A series of new bars and eating spaces will offer views over the sublime McLaren scenery of the Fleurieu Peninsula.
10. Indulge in a seafood feast - Fleurieu Peninsula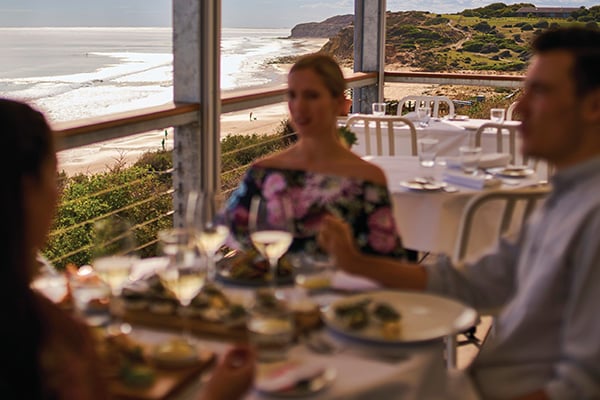 The Star of Greece is named after a ship that lies wrecked a little way from this fabulous cliff top diner in Port Willunga. Shawn Peddle's menu is as inspiring as the views of ocean and beach, and if you need to make room between courses, you can always kick your shoes off and go for a quick trot along the sand.
Near the town of McLaren Vale is another local hero, the Salopian Inn, relaunched in 2013 to great acclaim under the stewardship of ex-Bondi Icebergs restaurateur Karena Armstrong. Not surprisingly the wine menu is extensive, though the gin menu of 230 tipples takes some beating.