Discover Hong Kong - Hydrate
Have you heard? We're now operating daily and direct return services between Melbourne and Hong Kong! In this second installment of our Hong Kong blog series, we're discussing our favourite places to perk up when you're downtown. 
Lan Kwai Fong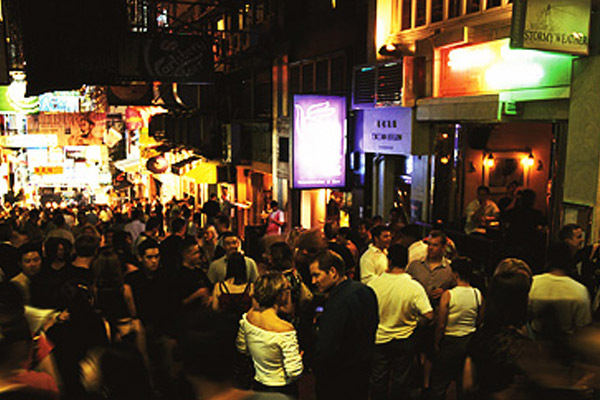 Lan Kwai Fong (LKF) is a buzzing nightlife precinct, located in the heart of Central. In this gentrified square of streets, you'll find over 100 bars and restaurants, with everything from speakeasy cocktail bars to grungy live music venues to upscale nightclubs. LKF also hosts a bunch of events and festivals throughout the year and is Hong Kong's go-to destination for celebrating any major sporting event. If you want to get amongst the neon lights and bustling youth of Hong Kong, put on your dancing shoes because this is definitely the place for you.
Ping Pong 129 Gintonería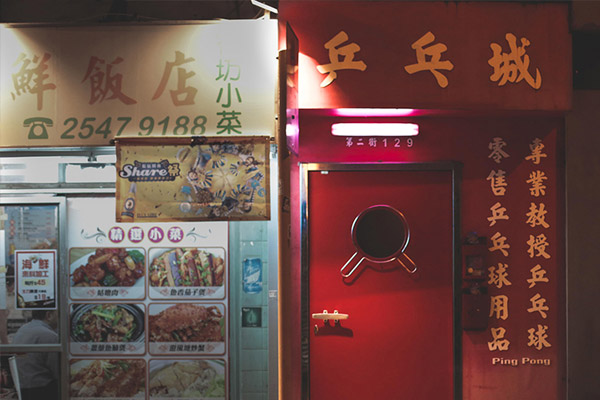 If you're in the mood for a G&T, be sure to scout out this hidden hangout in Sai Ying Pun. Ping Pong 129 offers a comprehensive collection of artisan gin labels from around the globe, paired with authentic Spanish tapas. Don't go past the raspberry infused G&T with elderflower tonic and the Pimientos De Padrón. Gin aside, Ping Pong 129 is well worth a visit just to observe the unique space. The bar is located in a restored ping pong hall and brings about a vintage Hong Kong vibe. We recommend arriving early in the evening as the place gets pretty packed. Let the fun begin.
UNAR Coffee Company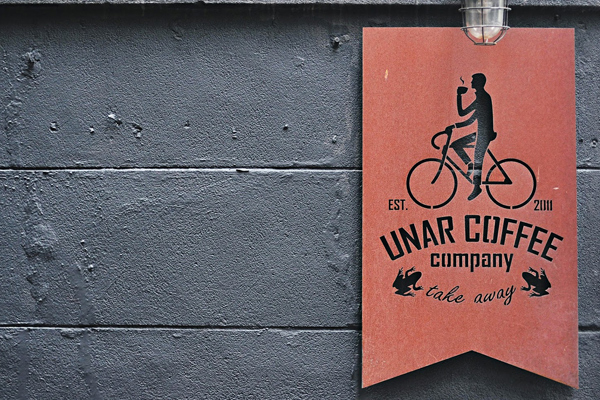 If there's one thing we miss when we travel, its Australia's unparalleled coffee culture. Thankfully, Hong Kong is developing an impressive caffeine scene of its own, with artisan roasters and brewers popping up all over the city. We recommend UNAR Coffee Company set in the charming enclave of Tai Hang. This hip little hole-in-the-wall establishment brews its Italian coffee beans to perfection and is somewhat of an institution in the area. Grab an Iced Cucumber Latte and meander the streets of this laidback neighbourhood where you'll find street food, temples, congee shops, independent boutiques, and auto-repair shops side by side. We love it a latte. 
OZONE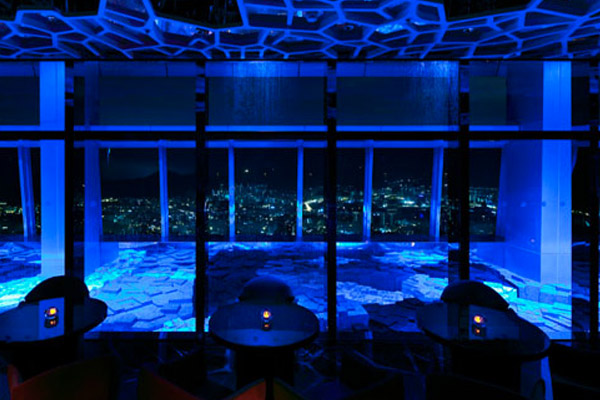 Ozone is one of the highest rooftop bars in the world and offers unparalleled views of the city's dazzling skyline. The space is located on the 118th floor of the International Commerce Center and has been meticulously designed by Masamichi Katayama to represent a utopian wonderland. The result is a surrealist vision in hues of neon. There's also more than meets the eye at Ozone, with a sleek cocktail inventory, a specialised G&T menu and delicate Japanese tapas. In our point of view, this place is well worth the summit.
Be Juiced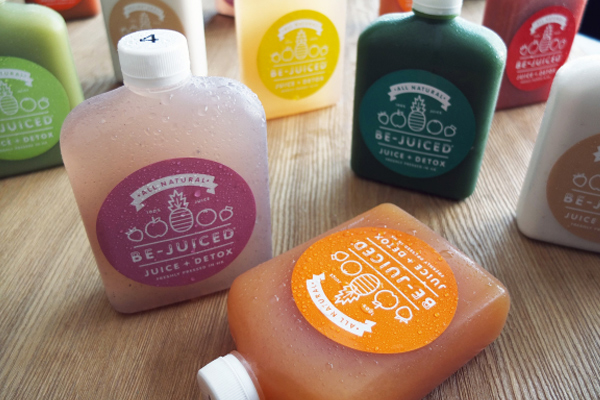 If you've had a few too many dumplings and daiquiris, Be Juiced has got you covered for a mid-trip detox. This hip little juice box in Central serves up the freshest cold-pressed juices, açaí bowls, smoothies and raw treats in the city. We recommend the Dirt Buster which combines lemon, filtered water, raw honey, bentonite clay and activated charcoal for the ultimate cleanse. Don't forget to upload a photo of the chic packaging for the additional health benefits.
As you can see, staying hydrated in Hong Kong is not hard. If you have any other hot spot suggestions, don't hesitate to let us know on social media.
飲勝 (cheers)!
---
Virgin Australia is now operating daily, direct flights between Melbourne and Hong Kong. Search and book for flights to start planning your Hong Kong getaway!