Brisbane's best tandem activities
Tired of the same old city break experiences? Get outside your comfort zone with one of Brisbane's incredible tandem activities.
 Whether you want to navigate nearby islands in a double kayak or take to the skies on an epic tandem skydive, there's plenty of ways to discover this captivating capital city as a duo.
1. Rollerblading in South Bank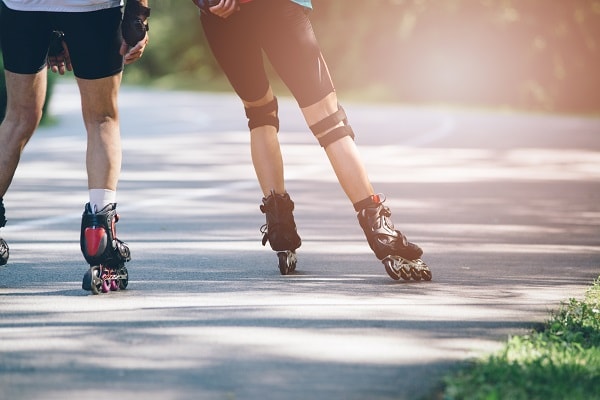 Kick-off your two-by-two tour of Brisbane and surrounds with a spin through the CBD on rollerblades. Starting off on the edge of the Brisbane River, this alternative city tour will have you and your mate rolling everywhere from the Kangaroo Point Cliffs to South Bank and beyond. Not confident with a set of wheels beneath your feet? Grab your skates from Riverlife, where helmets and protective pads are included in the price.
2. Tandem bike riding on Bribie Island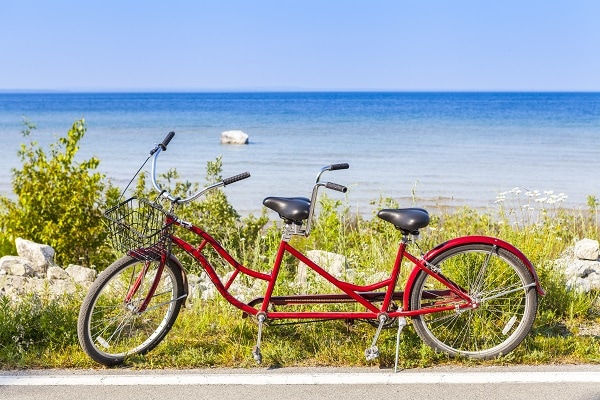 Can't get in line with the idea of rollerblading? Take to two wheels together on Bribie Island. Just an hour's drive north from Brisbane, this off-shore oasis and its beachside track is an ideal training ground for wannabe tandem bike riders. Simply hire a bike and helmet from 24at and embark on a self-guided tour around the island – just make sure you put your most-coordinated mate in the driver's seat before you take off.
3. Double kayaking at Hays Inlet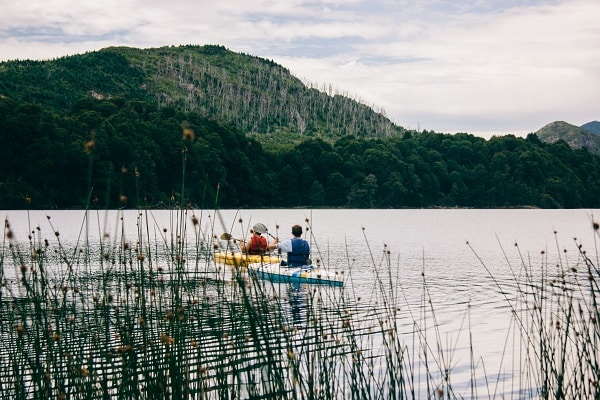 Another tandem activity found just north of Brisbane's city centre, Kayak Hires Brisbane provides double kayak hires to pairs of mates willing to test their skills – and their patience. Cast off your vessel into Hays Inlet and weave your way through the intricate waterways of Moreton Bay Marine Park, taking in sights of salt marshes and mangrove forests. If the upper-body workout isn't challenge enough, the communication and coordination required to steer your kayak in a straight line is sure to put you and your mate through your paces.
4. Paddle boating on Coochiemudlo Island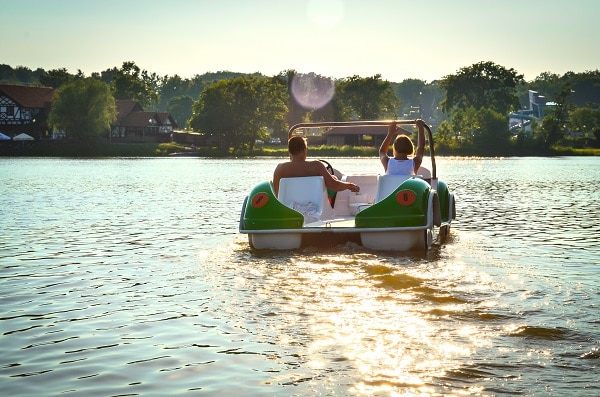 If you and your mate fancy yourselves as a pair of trailblazers, opt for an afternoon of paddle boating on Coochiemudlo Island. Affectionately known as Coochie for short, this little-known islet remains unknown to many locals, thanks to its hidden-away position south-east of Brisbane's CBD. Just grab the ferry for Victoria Point then take to the seas in the dual dinghy of your choice. Don't trust your mate's pedalo skills? No problem. Coochie Boat & Bike Hire includes life vests with every boat hire, so you're guaranteed to stay afloat.
5. Tandem skydiving at Redcliffe Beach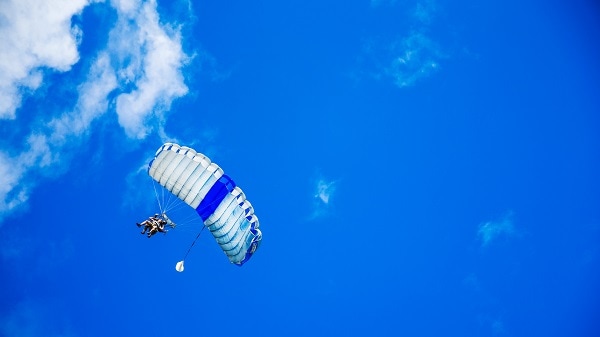 Rather get a birds-eye-view of Brisbane and surrounds? Take to the skies with Skydive Brisbane. Perfect for mates who need a little extra push before choosing to jump out of a plane, this trusted skydive provider offers group discounts – so you can think about all the cash you've saved as you plummet towards land from 14,000 feet.
6. Tandem hang gliding at Mount Tamborine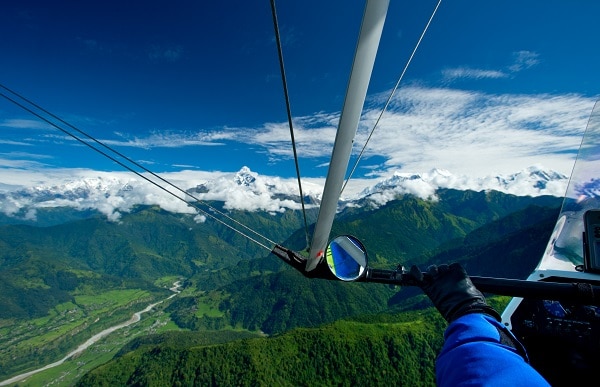 If free falling toward the golden sands of Brisbane's Redcliffe Beach doesn't get your adrenaline-pumping, grab your mate and make the one-hour trek to Mount Tamborine. Offering up one of the best launch points for hang gliding in Australia, this towering, 525-metre summit will have you soaring above the rolling hills and valleys of the Gold Coast hinterland before gliding back to the safety of ground level.
7. Horseback riding in Ballina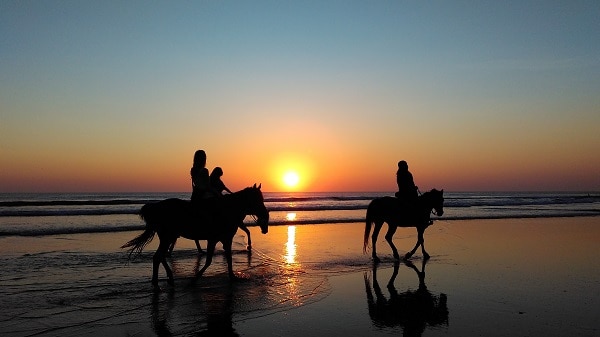 Once you've experienced the best of Brissy's activities for two, set your sights on Ballina. The perfect day trip from Brisbane, this relaxed seaside town is just a two-hour drive from the city centre, giving you and your mate plenty of time for a leisurely cruise down the coast. When you arrive, choose a pair of studs or stallions at Tassiriki Ranch, then saddle up for a horseback ride in the sand. (Hey, it may not technically be tandem, but there are few experiences more memorable activities than trotting down Ballina's scenic beachfront two-by-two.)
Ready to tackle Brissy's best tandem activities as a twosome? Make the most of our mates rates and book your flights to Brisbane today.