When it comes to finding Sydney's best beaches, don't follow the crowds. You need to think like a local to find your perfect sandy spot.
Get your friends together and try out our Sydney beach hacks when you book cheap flights to Sydney today.
East and South Sydney beaches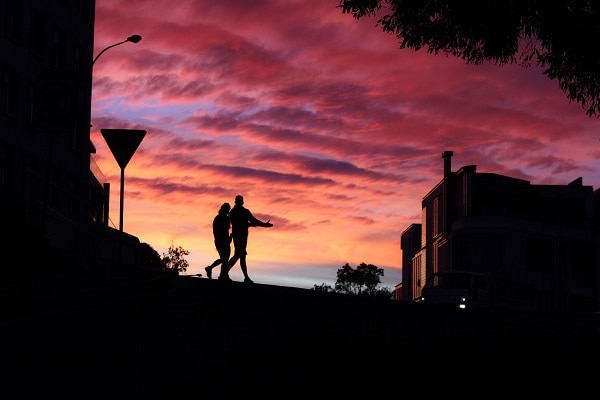 The Eastern Suburbs are home to some of the most iconic Sydney beaches. But fame comes at a price – namely crowded sand, hot buses and hordes of seagulls hassling you to drop the hot chips. Luckily there are still a few places to escape the masses…
Camp Cove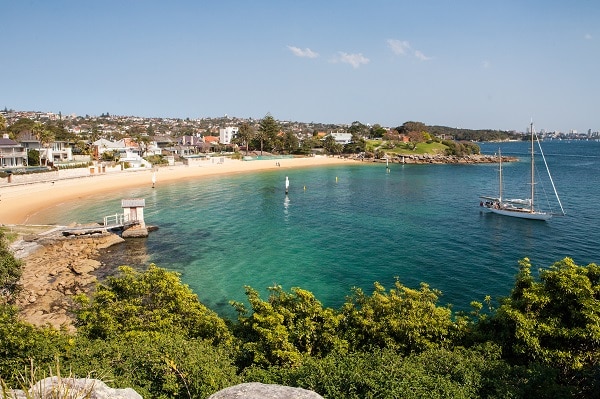 Ditch the bus and jump on the ferry to Watsons Bay, home to so much more than Sydney's best fish and chips. Tucked around the headland is Camp Cove, a quiet stretch of white sand marking the entrance to the South Head Heritage Trail. Spend time snorkelling and diving before walking to the Hornby Lighthouse for views over Sydney Harbour and the Pacific Ocean.
Redleaf Beach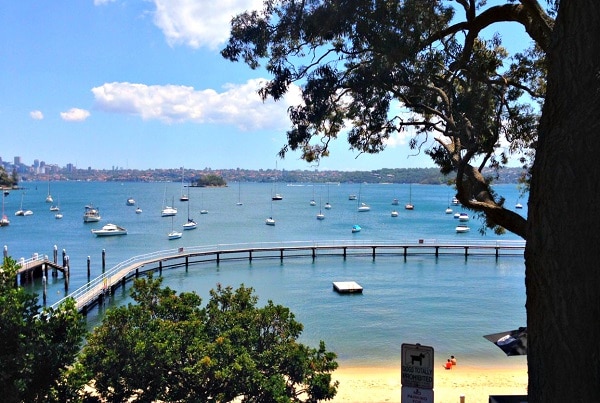 Leave the tourist trail behind and head for Double Bay where Redleaf Beach lies in wait, hidden from sight by a large garden. Find your way from the road down the stone steps and enjoy a relaxed afternoon basking on pontoons in the netted harbour pool and enjoying treats from the beachside café.
Congwong Beach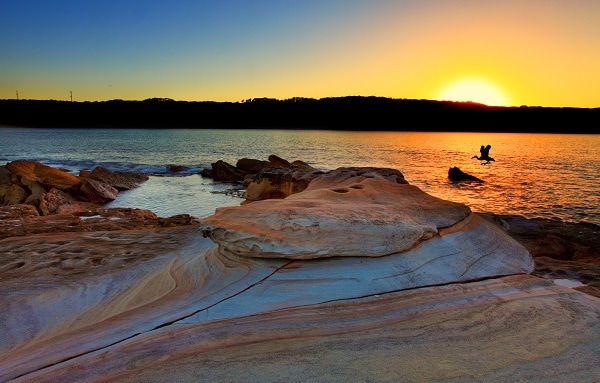 Located off Anzac Parade in the Botany Bay National Park, Congwong Beach in La Perouse feels a world away from the bustling tourist traps of its Eastern Suburbs counterparts. This beach is a local's favourite, with plenty of parking and a regular bus service from the city straight to the sand. Enjoy a dip in the calm waters of the bay and look out for the ice cream boat that comes ashore on sunny weekends.
Bondi Beach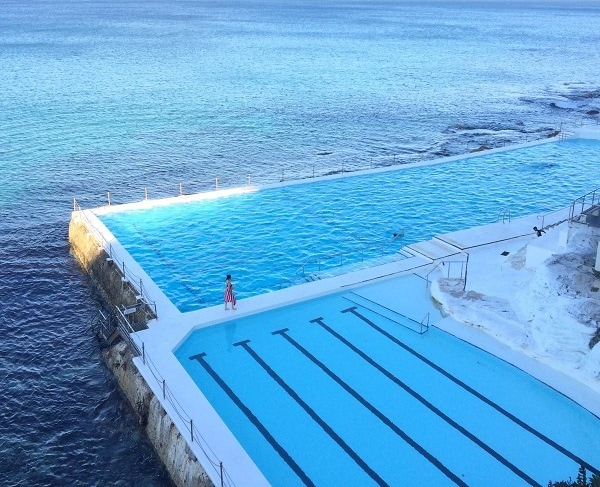 We've got to be kidding, right? Yes, we know – Sydney's most famous beach can be a nightmare of epic proportions on a sunny summer's weekend. However, the jewel in the crown of Campbell Parade is Bondi Icebergs Pool, Instagrammed by many, but utilised by far less. Skip the sand and drop a few dollars for a dip in one of the world's most famous ocean pools. With sauna access included, why not stay for the day then let the beach crowds clear out while you enjoy a sundowner drink in the upstairs bar?
Cronulla Beach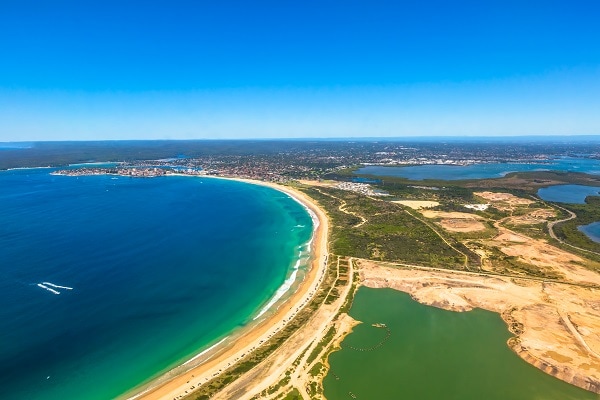 It may be on the southern outskirts of the city, but as the only beach in Sydney with direct train access (and abundant parking), it can be easier to get to Cronulla than a lot of closer alternatives. There's also masses of beach up for grabs, so you'll never struggle to find a patch of sand to call your own. To really escape the crowds, keep walking past the main Cronulla beachfront to Wanda or Greenhills Beach at the northern end of Bate Bay.
North Sydney beaches
From hidden harbourside beaches to famous surfing breaks, Sydney's northern suburbs are home to plenty of sandy swimming spots.
Chinamans Beach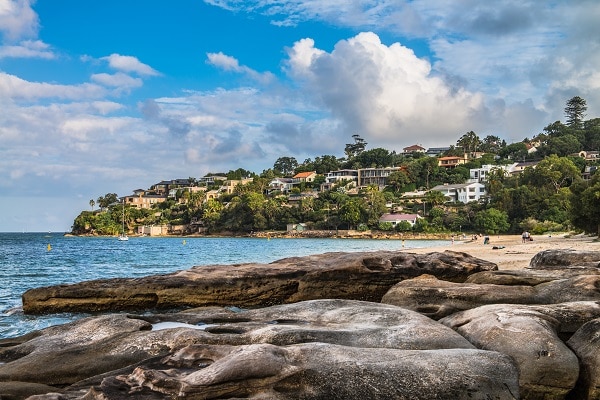 A short walk from bustling Balmoral Beach, Chinamans Beach in Mosman is a favourite hidden haunt for families and watersports enthusiasts, thanks to its flat and sheltered conditions. Bring along a picnic and settle in for a few hours on the beach or large grass area.
Shelly Beach, Manly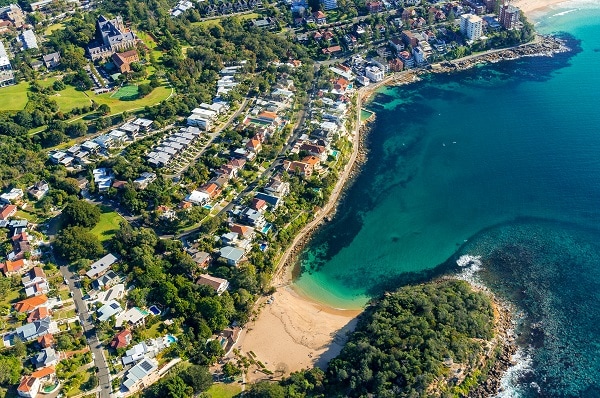 The ferry to Manly is an iconic Sydney experience in itself, but once you disembark, you don't need to get stuck with the crowds on the main strip. Make your way to the southern end of Manly Beach and continue round the bend to Shelley Beach for great snorkelling and free electric barbecues.
Store Beach, Manly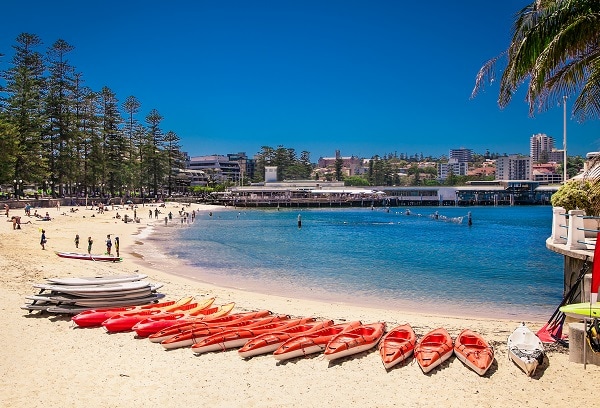 For a Manly adventure with a difference, hire a kayak from Manly Wharf and paddle to Store Beach. This hidden harbourside gem is only accessible by boat, meaning you may well find yourself in total seclusion. With calm turquoise waters and surrounding bushland, Store Beach is a slice of paradise in the middle of Sydney Harbour.
Narrabeen Beach and Lakes

Lying further north than the most popular beach stops, and with three kilometres of sand to share with fellow beach-goers, it's worth the trip to Narrabeen. Jump on the L90 bus from Wynyard to reach this iconic surfing and swimming beach, featuring barbeque and picnic areas, an ocean pool and a surf club with beautiful views. But the real feather in its cap is Narrabeen Lakes. Located just behind the beach, this huge reserve features plenty of bush walks and shady areas, as well as a large calm lagoon, perfect for swimming, fishing and watersports.
Whale Beach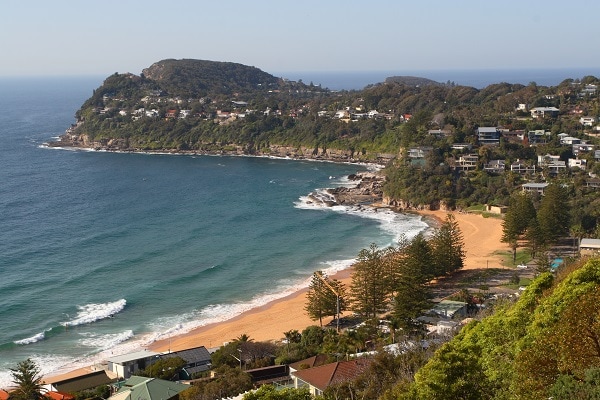 Flanked by two sandstone headlands, Whale Beach is one of Sydney's most underdeveloped beaches, making it the perfect place to leave the city behind for a few hours. Lying just south of Palm Beach, this beautiful spot is often passed by in favour of its glamorous neighbour, meaning there's plenty of peace, quiet, sand and surf for those in the know.
Fancy a break at Sydney's best beaches? Grab a great mate and get a great rate when you book flights to Sydney today!