A beer lovers guide to craft beer in Melbourne
Melbourne is a city that has it all and we sent our Flying Foodie, Alana Lowes, in search of the best frothy ales in town.
Huge coffee culture – tick, including coffee drunk from donuts – yes please! Restaurants and café's to salivate over. There are dark back alley laneways, safe to venture to down for a hit of live music, cocktails and decadent gin bars, but it's Melbourne's craft beer scene making hoppy waves across the globe.
If you are looking for an excuse to taste a frothy ale the next time you fly into Melbourne (but seriously who needs an excuse), I've done all the leg work and have rounded up some of my favourite craft beer breweries.
390 Smith St, Collingwood
If I died and went to heaven, this is what I would imagine it would be like. Part brewery, distillery, winery, eatery, bar and cellar, The Craft & Co two-storey warehouse is a culinary playground. I kicked off my Melbourne craft beer tour here and with a serving of breakfast gnocchi in my rumbling stomach, it certainly ticked all the boxes.
Heath McVeigh heads up the brewing team and he has created a staple range of the usual beer suspects – pale ale, IPA, pilsner, porter, but it's his fun with the ancient style Amphora terracotta vessels which caught my eye. Originally used to ferment wine, Heath is using his vessels to age beer. Unlike wooden barrels where the characteristics of the barrels is imparted into the beer, the terracotta vessels allow for greater interaction with the environment in the fermentation process as it is much more porous.
Drink: Signora Amphora, 5.5% alc – light pilsner style with malt sweetness and soft spices
Eat: Breakfast gnocchi of fluffy potato pillows with prosciutto, crumbled egg and tomatoes.
17 Duke St, Abbotsford
As my Uber driver pulled into a seedy street in the industrial quarter of Abbotsford, I was sure he had the wrong address. Surrounded by panel beating shops and brothels, Moon Dog is the quirky neighbour luring people in with strange oddities on the walls, mismatched seating and great beers.
While they have their core range of Love Tap Lager, Old Mate Pale and Mack Daddy Dark Ale with their simply called "Beer Can" to join the fold, it's their wild outlandish beers which saw their beer geek following grow. Think champagne yeast, barrel aged stouts and freeze distilled IPA's with more on their rotating taps. Oh and did I mention there is roller disco Sunday's?
Drink: Beer Can – a fruity lager at only 4.2% alc.
Eat: They serve up tasty pizzas from their pizza caravan fronting the street.
100 Gipps St, Collingwood
As a fan of English bitter, as soon as I saw The Forerunner on the menu at Stomping Ground, I knew I had to try it. The nutty and malty biscuit flavour with a bitter finish is my kind of beer drinking. There is also a plenty of other hoppy goodness to try.
On my tour through the brewhouse, I was taken into the cool rooms, where every tap is linked. This ensures each beer is poured at the correct temperature, including the English ales on the two old hand pumps, served at 9 degrees.
This place doesn't feel like your typical brewery even with the shiny fermentation tanks visible through the giant windows. It's warm and inviting with the "The cubby house" for the kids to run a muck and two huge open fires to cozy up beside on a chilly winter's night. 
Drink: The Forerunner English Bitter – gorgeous copper coloured ale at 5% alc.
Eat: Hot wood fired pizza's and the best smoked chicken salad you can find.
270 Raglan St, Preston
A (tall) Englishman and a Canadian walked into an old warehouse and decided to build a brewery and what a brewery they built. Turning out 52 beers over their opening 52 weeks, Englishman Dan "Tallboy" Hall and Canadian Steve "Moose" Germain have developed a unique small brewhouse, meaning fresher and more flavoursome beer.
They do have their mainstay beer on tap "Cream Ale", but other that this the taps are on constant rotation with experiments such the Ping Tang, a grapefruit kettle sour.
What I love is you can order a Crowler (a canned version of the typical takeaway Growler bottle) and take away a 1 litre can of your favourite ale. I picked up the "Only Riwaka" American Pale Ale. It has a strong bitter flavour with a touch of kerosene and nice hit of hops. 
Drink: You will just have to wait and see what is on tap.
Eat: Wee Man's Kitchen has set up inside the brewery and is serving Scottish food. Don't worry it isn't all haggis on the menu, but an inspired Scottish menu like Braveheart actor, Mel Gibson's Angus Beef burger with a tattie scone (a Scottish breakfast favourite made of potato).
---
More about Alana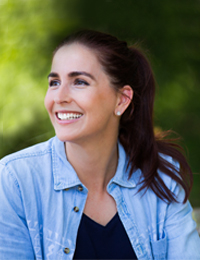 Alana Lowes is a celebrity cook of MasterChef pedigree, and has travelled the world as The Flying Foodie for Virgin Australia. 
She also launched the Alana's Pantry range of products and is the Editor for lifestyle magazine, Life Begins At.
To see where Alana is jetting off to next or what is on her dinner plate, follow her on Instagram and Facebook