7 New Zealand Islands You Never Knew Existed
New Zealand may be best known for its two main islands, but with over 600 hundred separate isles in its archipelago, there's plenty more to discover beyond the mainland
Set your sights just offshore and you'll find everything from remote hiking retreats and luxury hotels to vineyards and cellar doors – all a stone's throw from the country's metropolitan centres.
Stewart Island
Nearest city: Invercargill
At less than 2000 square kilometres, Stewart Island is a fraction of the size of New Zealand's North and South Islands – but that doesn't stop it from claiming the title of the country's third largest isle. And while a mere 400 people call Stewart Island home, there's still plenty of other residents for visitors to get acquainted with, including the largest population of native birds in New Zealand. Not interested in the local wildlife? No problem. From bushwalking and boat cruises to restaurants, hotels and bars, Stewart Island has something to offer everyone who crosses the Foveaux Strait.
Quarantine Island
Nearest city: Dunedin
Close enough to the mainland to be reached by kayak, Quarantine Island is the perfect day out for adventurers. Paddle across the Otago Harbour, passing shipwrecks and marine life along the way, then moor on the island for an afternoon of exploration. From its start as a Maori settlement to its stint as a quarantine station, military hospital and even an exotic animal farm, the remnants of this island's dynamic past can be found throughout its shores.
Bay of Islands
Nearest city: Whangarei
With more than 140 subtropical islands to choose from, you'll have no trouble finding a stretch of sand to suit your adventure in the aptly named Bay of Islands – but you don't have to stop at just one. With boat cruises departing from the mainland daily, you can explore the isles one at a time, stopping to snorkel, kayak and bushwalk along the way. Don't want to go offshore to enjoy the Bay of Islands? Head to Russell on the mainland's coast, where you'll find plenty of waterside accommodation perfectly suited to a weekend away.
Quail Island
Nearest city: Christchurch
It may only be fifteen minutes from Christchurch, but this well-loved local hangout has managed to stay under the radar. And with walking tracks, safe swimming beaches and historic buildings to explore, Quail Island is just as suited to families as it is solo adventurers. Be sure to bring a windbreaker along with your bathers, however, as temperatures have been known to turn in an instant.
Waiheke Island
Nearest city: Auckland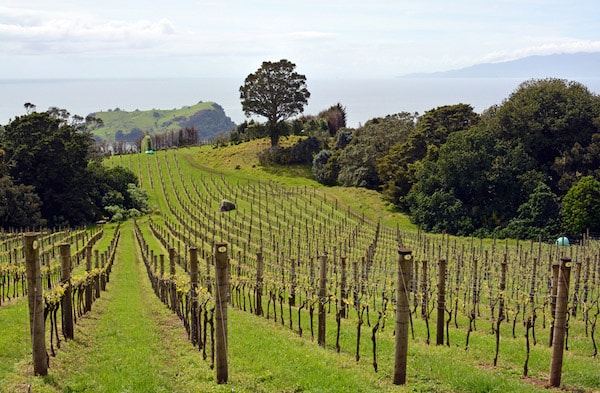 Home to craft breweries, olive groves, artisan providores and oyster farms, Waiheke Island is where food and wine aficionados come to play. But it didn't get coined New Zealand's 'Island of Wine' without its fair share of cellar doors. The site of more than 30 vineyards, Waiheke Island has enough wineries to keep visitors between the vines for weeks, along with bed and breakfasts, restaurants and art galleries to match.
Pigeon Island
Nearest city: Queenstown
Located in the centre of Queenstown's Lake Wakatipu, this island within an island is best viewed from Bennetts Bluff – but travellers who want to explore further don't have to stay on shore. Grab a kayak in Glenorchy or Queenstown and you'll have the island's secluded beaches and mountain peaks to yourself. Planning to paddle out with mates? Pigeon Island even has a camping shelter and a cricket pitch, so all you need to bring is a bed, bat and ball.
D'Urville Island
Nearest city: Nelson
As famous for its Sauvignon Blanc as it is for its scenery, the Marlborough Sounds are no secret to tourists. The individual islands that reside within this sunken valley, however, have managed to retain their mystery. Set out across the French Pass to D'Urville Island and you'll be surprised to find a full-service bush retreat with waterside accommodation, mountain bike trails, walking tracks and more. Want to get out on the water? The D'Urville Island Wilderness Resort also offers private fishing charters, complete with the option to cook your own catch at the end of the day.
Go beyond North and South. Book Mates Rates sale flights with Virgin Australia and explore New Zealand's best kept secrets with your travel companions.