7 Essential Tips for the First-Time Business Traveller
Not sure what to expect on your first Business Class flight? Find out what happens behind the curtain with our essential guide to flying Business with Virgin Australia.
Whether you're tackling a domestic leg for an important meeting or indulging in 'The Business' for a long-haul flight, these tips will help ensure you maximise your time in transit.
Get to the airport early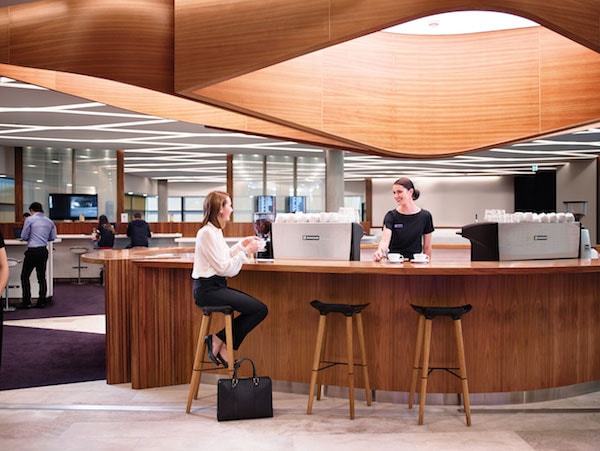 With Priority Check-In, Priority Boarding and Priority Security Screening included in the cost of each flight, you won't need to allow any extra time to get from point A to point B – but when you fly Business Class there are plenty of good reasons to get to the terminal in good time. Instead of trying to minimise your time at the airport before your flight, plan to arrive early and make the most of the Virgin Australia Business Class lounges. Not only will you have your choice of complimentary snacks and premium beverages, these sophisticated lounges are also great workspaces – not to mention prime territory for networking opportunities.
Meet your seatmates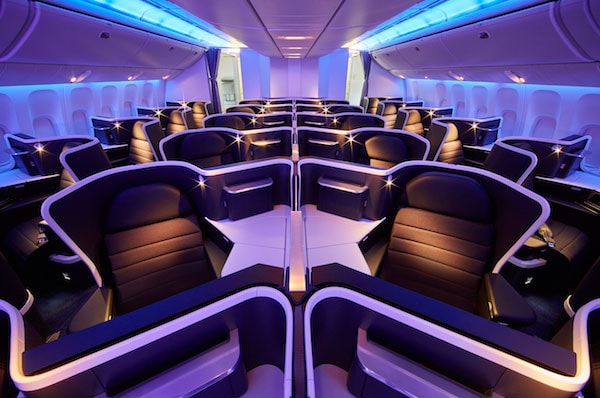 While our Business Class lounges provide the perfect setting to meet likeminded individuals, the networking doesn't need to stop at the tarmac. Between take off and touch down there are plenty more opportunities to connect, provided you take the time to get acquainted with your seatmate. Whether you're travelling with friends, family or colleagues, take a minute to get to know your fellow passengers in the Business Class cabin – you may be surprised who you find yourself next to while travelling at 35,000 feet.
Take advantage of the extras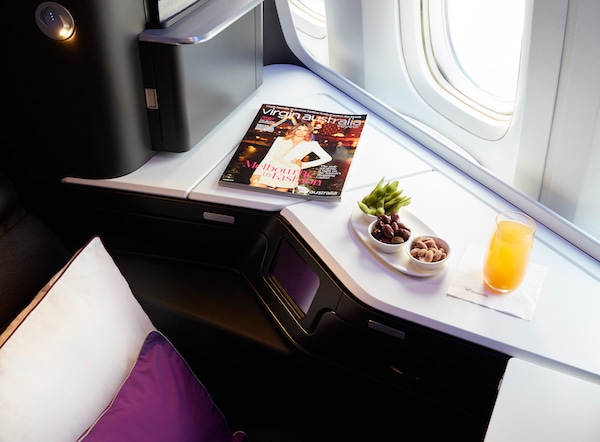 Despite its name, Business Class doesn't need to be strictly business. In fact, some of the best parts about flying Business Class come from the simple pleasures available in-flight. Forget the days of waiting for the coveted trolley to make its rounds from row-to-row and enjoy a complimentary pre-flight beverage with the newspaper or magazine of your choice. While it can be tempting to get stuck in to work-related tasks as soon as you sit down, even the most focused modern professional can benefit from a brief moment of calm before take off. And though it may feel indulgent, treating yourself to a few quiet minutes can be the perfect primer for a productive flight ahead.
Skip the airport snacks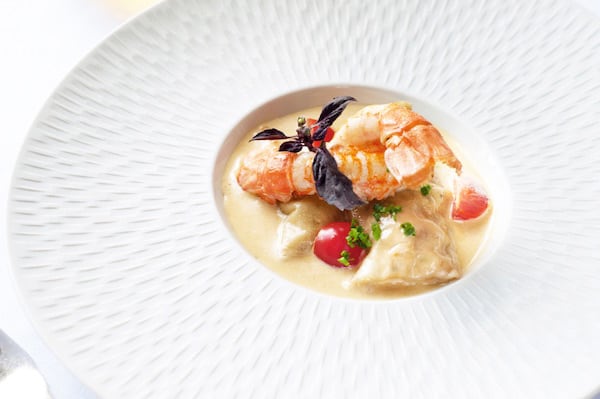 Traditional airplane cuisine has earned a less than favourable reputation, so it's no surprise many travellers scour the newsagents and takeaway outlets with a discerning eye before boarding – but there's no advance planning needed to stay sustained and satisfied on a Business Class journey. Not only will you have your choice of complimentary beverages and snacks in the Business Class lounge, but you'll also be presented with an enticing menu of snack, meal and beverage options designed by renowned Australia chef, Luke Mangan. Embarking on a longer journey? On flights of three hours or more, travellers can look forward to a curated three-course meal, while long-haul international flights aboard 'The Business' include an a la carte and on-demand dining experience, as well as a 10-seat bar.
Dress to impress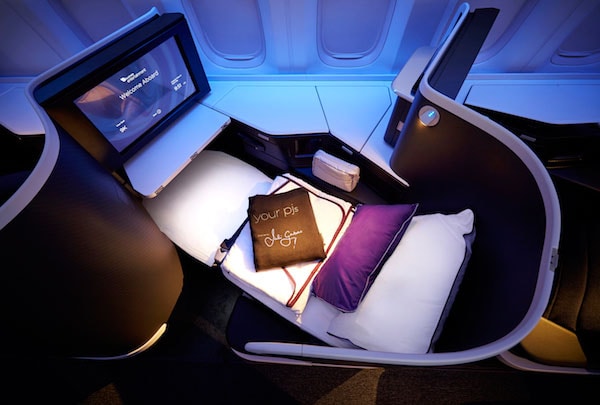 Suits, ties, skirts and dresses are notoriously difficult to travel in – but when you fly Business Class with Virgin Australia you don't have to don your pyjamas to travel in comfort. Thanks to a few handy perks, including a Coat Check service, you can sport your finest business attire in confidence knowing it will still look polished once you touch down. For travellers flying overnight on 'The Business', designer nightwear and a luxurious amenity kit are provided, so you can step on and off your flight in style while still enjoying the utmost comfort in the moments in between.
Leave time for downtime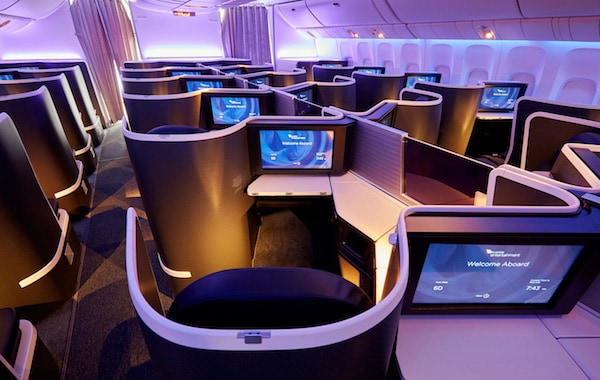 One of the most-celebrated features of flying Business Class is the capability to maximise efficiency – whether you spend your time in the sky meeting valuable contacts or catching up on important business matters. For the over-worked traveller, however, long and short-haul flights can be the perfect excuse to capitalise on some well-deserved downtime. Make the most of the opportunity to unwind and enjoy more than 300 hours of in-flight entertainment on a personal screen or tablet while you recline in the luxury of a spacious leather seat. From new-release films to music and television, there's plenty to keep every type of traveller entertained.
Get a good night's rest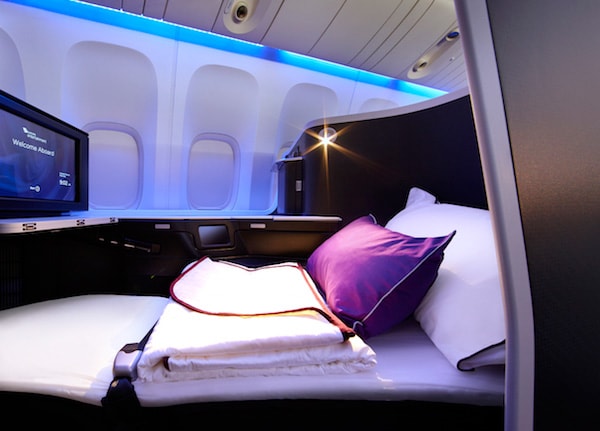 While having hundreds of hours of entertainment at your fingertips may be hard to resist, travellers on long-haul flights aboard 'The Business' should definitely leave time to capitalise on the state-of-the-art sleeping arrangements. From luxury leather recliner to fully-flat bed, this private suite is the best way to ensure you touch down at your destination feeling rested and refreshed. Best of all, there's no need to worry about navigating the transition from seat to suite. Whenever you're ready to turn in for the night, you can request a turn down service, transforming your streamlined work and entertainment space into a comfortable bedroom, complete with a luxurious pillow and duvet.
Ready to experience the perks of Business Class for yourself? Book Mates Rates sale flights with Virgin Australia and treat yourself to luxury for less. 
'The Business' available on selected Virgin Australia international routes.